Motor madness seems to affect a large part of the population (especially among males) and Italy is well suited to motor tourism, boasting a self-proclaimed "Motor Valley"centered on the province of Modena. In fact, the region of Emilia Romagna is steeped in a love of motor sports; it is home to fabled producers of sports cars, racing cars and motorcycles, as well as to skilled professionals who have the know-how to restore vintage automobiles and engines. And it's also the region that gave birth to lasagne, tortellini and perfectly-aged Parmigiano-Reggiano cheese, making a vacation in this part of Italy a feast for gourmands, as well as for those who go crazy for horsepower and consider the smell of gasoline to be as sweet as perfume. Check out our list of car & moto museums in Italy!
Car & Moto Museums in Italy
Umberto Panini Maserati Collection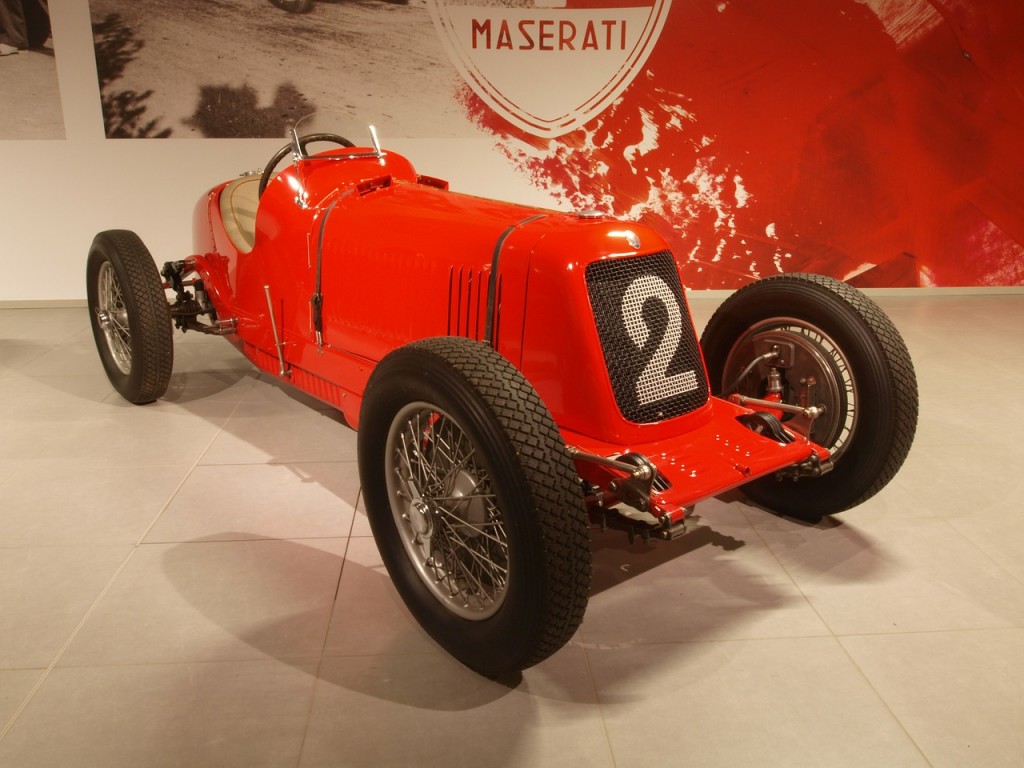 I don't even have a driver's license anymore but I admit that I'm not immune to the sight of a gorgeous, flame-red Ferrari Testarossa or a vintage Maserati designed by the great Pinin Farina – they are veritable works of art and displayed as such in four captivating motor museums in Emilia Romagna and Tuscany. At the top of my list is the quirky Umberto Panini Maserati Collection. Cows and cars might seem like a strange combination but the Panini family of Modena not only produces some of the most coveted Parmigiano-Reggiano around, they own the most complete collection of Maseratis in the world, too.
About 40 cars, 30 motorcycles and an interesting smattering of old bicycles and tractors are displayed in a farm building right next to the feed barn housing their 500 contented cows. The collection is not open to the public so call or email to arrange a visit. And don't leave without tasting their wonderful cheese – the farm produces only 4,000 wheels of organic Parmigiano-Reggiano each year and markets them under the Bio-Hombre label.
Museo Piaggio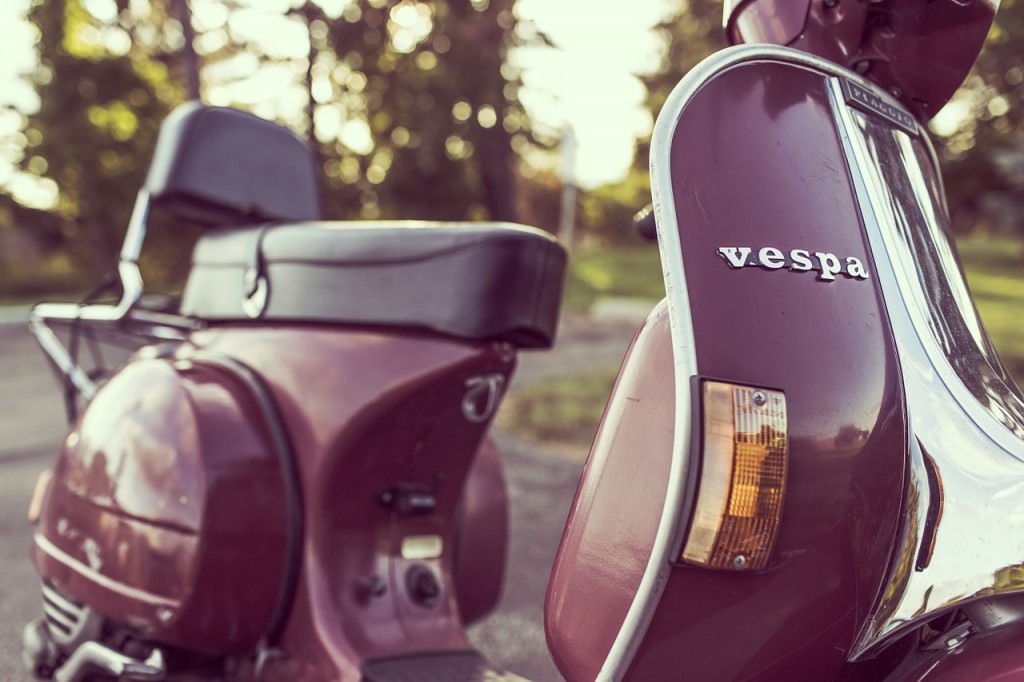 Cows also show up at the Museo Piaggio in the Tuscan town of Pontedera. The former tool shop of the Piaggio factory has been turned into a museum exhibiting over 100 scooters, including a traffic-stopping "cow Vespa" where the butcher's cuts of beef are drawn right on the steel casing that covers the motor. Among the extremely rare pieces in the collection is the coveted "Rickshaw" version that seats two, as well as the Vespa autographed by Surrealist painter Salvador Dali'. This free museum's location 15 minutes from Pisa and about 40 minutes from Florence makes a nice stop when driving between these two Tuscan towns.
Ducati Factory and Museum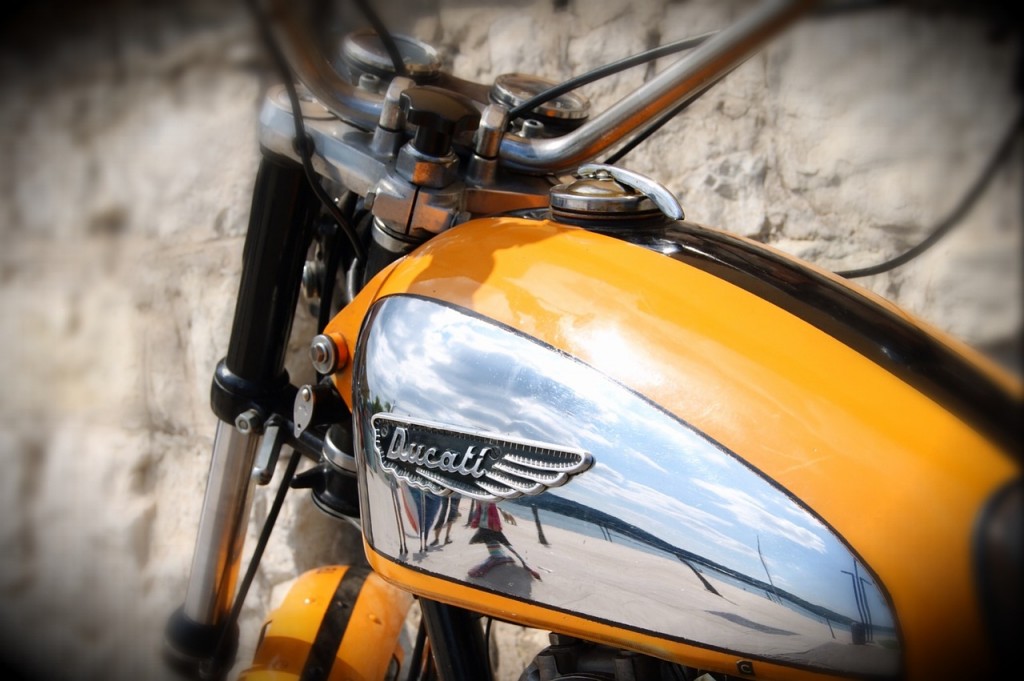 Two wheels are the draw at the Ducati Factory and Museum in the Borgo Panigale suburb of Bologna as well. The museum  is entirely dedicated to the mythic motorcycle and preserves over half a century of Ducati racing history. The first Ducati ever produced (dated 1949) is displayed along with the Hypermotard from 2007, winner of three awards for its super-stylish design. Museum and guided factory tours must be booked in advance.
Museo Ferrari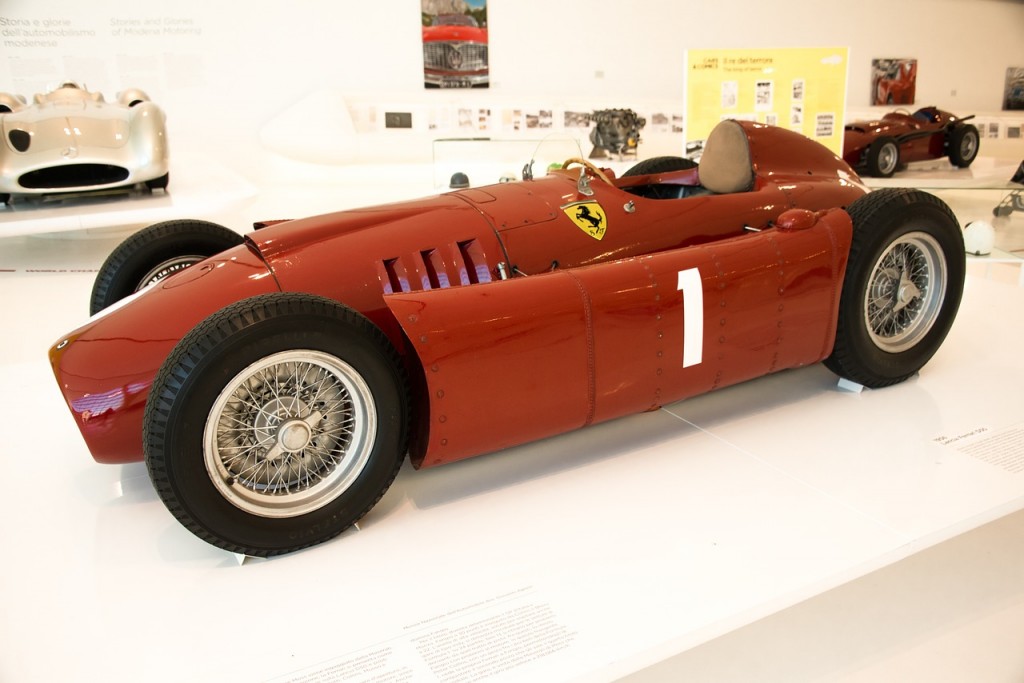 There are probably few people left on the planet who don't recognize the name Ferrari or who haven't seen the company logo of the little black horse (cavallino in Italian). You can stock up on them in the gift shop of the Museo Ferrari in Maranello, about ten miles south of Modena. Here the iconic cavallino adorns baseball caps, coffee mugs and key chains of all shapes and sizes. The shop is on the ground floor of the futuristic, three-story glass and steel museum displaying about 40 examples of this iconic automobile. These are chosen on a rotating basis from among all the Ferrari models ever produced, and include both Formula One racing cars and classic street cars. They also do a twice-daily guided tour of the Fiorano Test Track and the factory in Viale Enzo Ferrari. The shuttle bus departs from the museum parking lot at 12:30 and 1:30 pm and an additional reserved ticket is needed to join the tour.
And if gazing at Ferraris works up an appetite, you will find a unique mixture of culinary art and motor-car culture at the family-style Ristorante Montana across from the Fiorano race track in Maranello. Homemade pasta and other typical recipes of the region can be savored as diners admire the display of trophies (helmets, overalls and parts of vehicles) that tell the illustrious story of Formula 1. This was Michael Schumacher's favorite place to eat when he drove for Ferrari and it's not unusual to find one of the current members of the "Ferrari stable" seated at the next table!
If you are planning to visit Italy, just get in touch with our travel experts! They can design an experience that is right for your travel needs.
Are you interested in car and motor museums in Italy?