Lake Como, the third largest lake in Italy after Lake Garda and Lake Maggiore, stands in a spectacular position in the foothills of the Alps, in the northern region of Lombardy. Shaped like an upside-down letter Y, the 146-square-kilometer expanse of deep blue water splits into two branches by the Bellagio promontory. Europe's deepest lake at almost 1,350 feet, it is 30 miles long north to south.
A playground for the wealthy since Roman times, Lake Como is a very popular tourist destination thanks to its natural and cultural attractions. From quaint villages and grand villas scattered along the shore to footpaths leading to magnificent panoramic views, Lake Como well deserves its reputation as a top vacation spot. It can be easily reached by train from Milan (in about 40 minutes) and public transportation at the lake, both on land and water, is generally very good, making it easy to get to all major attractions.
Lake Como attractions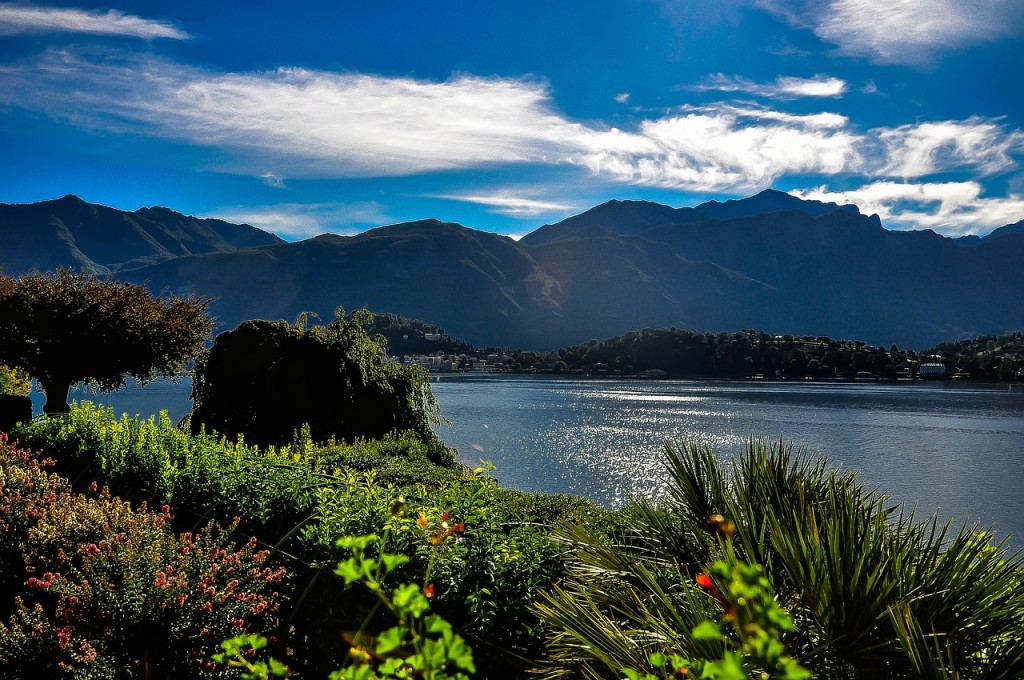 The best way to see Lake Como? From the water, of course. Hop on a motorboat for a cruise along the shoreline which will allow you to admire the lake's pretty villages and elegant villas that have been built here since ancient Roman times. Famous Roman author Pliny the Younger, who praised the beauty of Lake Como in his writings, was said to own two villas here. Many villas, such as Villa d'Este, Villa Balbaniello and Villa Melzi, feature exquisite gardens in different styles, benefiting from Lake Como's mild climate.
At the southern end of the western branch of Lake Como sits the most important town on the lake: Como. The center of the Italian silk industry, it is a convenient place to stay, with excellent transport connections. Its pedestrian-only center features a beautiful Romanesque cathedral and nice cafés along the water. One of the city's top attractions is the 1894 funicular railway which climbs up the hillside to Brunate, a spectacular lookout where you can see as far as Turin and the Monviso on clear days. The best place to stay around here? The fabled Grand Hotel Villa d'Este in nearby Cernobbio, an exquisite Renaissance villa that was transformed into a luxury hotel in 1873. On the banks of the lake, the property, tastefully decorated with antique furniture, includes 25 acres of magnificent gardens.
The lake's prettiest towns are clustered around its midsection: Bellagio, Menaggio, Tremezzo and Varenna.
Bellagio
The world-famous, picture-perfect Bellagio stands right in the middle of the lake, on the promontory that divides the lake in two. It is a favorite spot for the "rich and famous," who can be seen lounging in their villa gardens or speeding by on their sleek motorboats. Just behind the hill of the promontory stands the famous Villa Serbelloni, believed to have been built on the site of one of Pliny the Younger's villas in the 15th century. It was rebuilt several times and, in the 19th century, it was transformed into a 5-star luxury hotel, Grand Hotel Villa Serbelloni, whose rooms offer superb vistas over the lake. Be prepared to be amazed by its opulent public spaces, graced by Murano glass chandeliers, sweeping marble staircases and frescoed ceilings.
Varenna
For a more relaxed, unpretentious feel and less crowds, head to Varenna on the eastern shore of Lake Como. This attractive village looking over the central part of the lake towards Bellagio features a pretty waterfront, picturesque alleyways, fishermen's houses and a tiny stone beach.
Menaggio
On the western shore, equally charming and unpretentious is Menaggio, an ideal base for those wishing to explore Lake Como on foot, as many trails depart from here, from easy strolls along the lake shore lined with trees and flowers to more challenging mountain hikes.
Tremezzo
Also on the western shore of Lake Como, 20 kilometers from Como, is Tremezzo, known especially for its two outstanding villas: Villa Balbaniello and Villa Carlotta. Located on the tip of a small wooded peninsula, Villa Balbaniello, built at the end of the 18th century on the site of a Franciscan monastery for a cardinal, is famous for its elaborate terraced gardens which offer gorgeous views of the lake's deep blue waters.  Villa Carlotta, built for the Milanese marquis Giorgio Clerici in 1690, extends over a 17-acre area which includes an Italian garden with steps, fountains, sculptures and a remarkable collection of plants and flowers. Treat yourself to a stylish stay at the five-star Grand Hotel Tremezzo, a lakefront historic property and one of the best examples of typical Italian Liberty-style architecture and design on Lake Como, with a spectacular view of Bellagio, the promontory of Balbianello and the Alps.
Lake Como for Foodies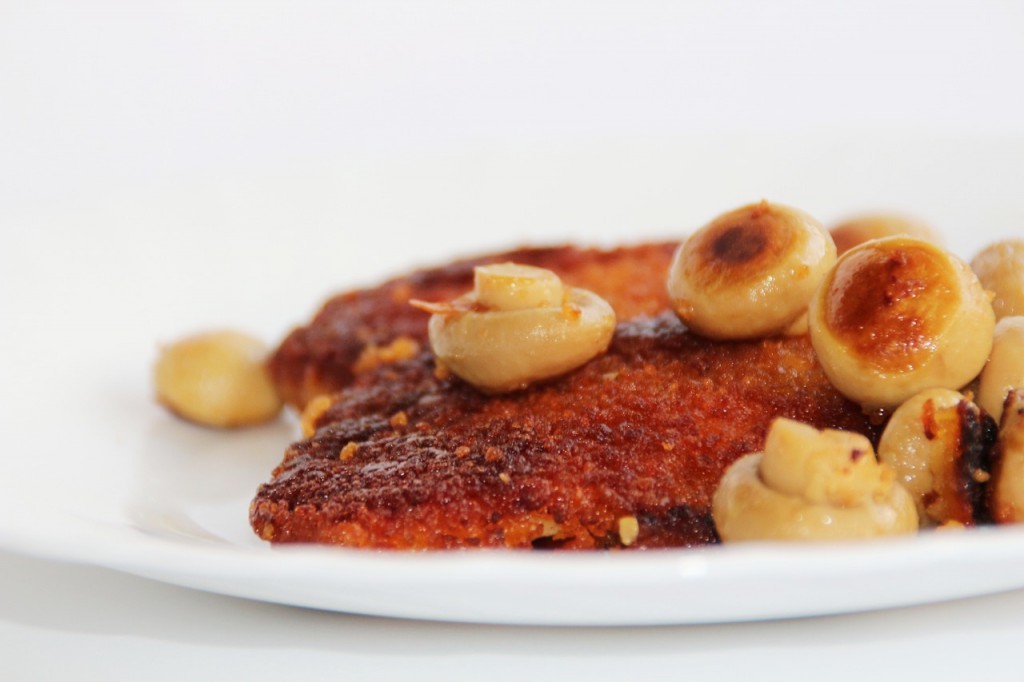 Lake Como won't disappoint you if you're also looking to experience Italy's delicious cuisine. The area is well-known for its fabulous Michelin-starred restaurants, rustic Italian eateries and trendy bars and bistros. A classic Lombardy dish is risotto; being close to Milan, you must try risotto alla Milanese, delicious creamy rice with saffron; another classic from Milan is cotoletta alla Milanese, cutlets of tender veal dipped in egg and bread crumbs, which are then fried in olive oil until golden brown. Cornmeal-based polenta is eaten more often than pasta around here, and of course freshwater fish from the lake constantly features on menus.
Wine aficionados will find plenty of options to delight their taste buds. The region of Lombardy is home to fantastic wines: reds made with Chiavennasca grapes such as Sforzato di Valtellina, and bubbly whites like Franciacorta. There's no better way to discover the area's most illustrious wines than through a guided tasting at a local cantina (wine cellar), such as the quaint Enoteca Cava Turacciolo in Bellagio, which features a carefully selected wine list with over 300 labels.
With its spicy, crisp and delicious taste, Franciacorta is one of Lombardy's most prestigious exports. A visit to one of the region's best producers, Bellavista, makes for a wonderful day excursion from Lake Como. A four-course gourmet lunch, where each course is paired with one of Bellavista's best wines, will be followed by a guided visit of the vineyards and cellars.
If you are planning to visit Lake Como and the Lombardy region, just get in touch with our travel experts! T
Is there anything else you would like to know about Lake Como? Leave a comment below!