If you were asked where one might go to find Tuscan wine country, your answer might match that of the majority of Americans: Chianti. Composed of 7 DOC areas directly under Florence (and easily reachable from the Renaissance city), Chianti is well known as a wine and a tourist area. However, Tuscany's wine country extends far beyond that of the Chianti hills, west to the seaside plains of Bolgheri and farther south to the lazy slopes of Val d'Orcia.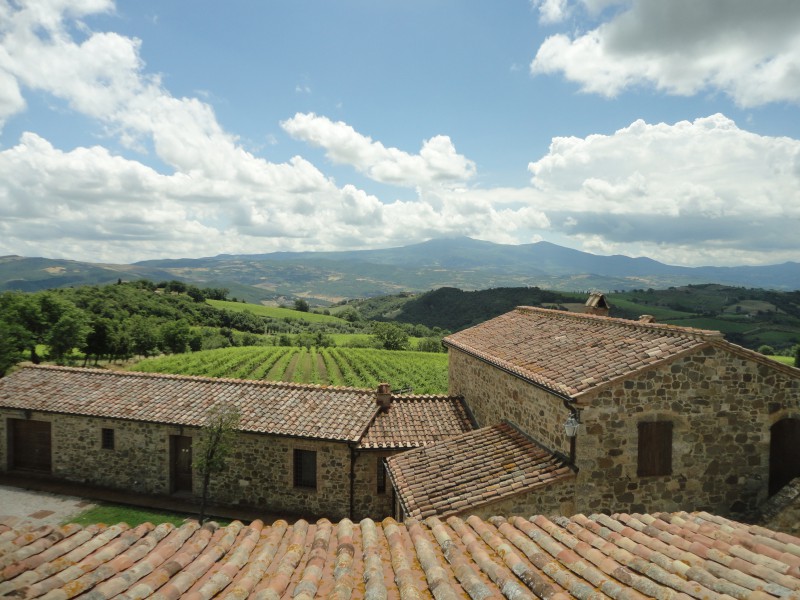 In fact, the picture perfect Tuscany that we see in movies and photographs is often Val d'Orcia – in contrast with the steep and wooded geography of Chianti, this Tuscan zone is characterized by gentle hills dotted with tall Cyrpus trees. Beginning approximately at Siena and extending down to Monte Amiata, Val d'Orcia has it all: history, wine, food, scenery, and great people!
As a lover of great Italian wines, I am partial to the specific area of Val d'Orcia in which some of the most age-worthy Tuscan wine is produced:  Montalcino. This DOC zone, known for the great Brunello di Montalcino, is named for the hilltop town around which the vines are planted. This area is a MUST on your Tuscan traveling list, and with these easy tips you can put together an ideal itinerary.
Day of Tuscan Wine: Tasting and Touring
Unlike the tasting rooms of Napa Valley, Italian wineries require appointments for visits, which in actuality makes for more focused tours and the winery's dedicated attention to you and you alone. You might want to make a full Montalcino Tuscan wine day, beginning at 10:00am with a morning visit and seated tasting at Biondi Santi, whose founder is attributed with creating the "wine that is never too old to drink," Brunello di Montalcino. The day can then continue with a private visit and lunch at San Polo, where a tour of the high-tech sustainable facilities is followed by what one can only describe as the realization of the Tuscan dream: a multi-course lunch paired with San Polo wine, served on the terrace overlooking the surrounding vine-covered hills from the family's Tuscan villa. This place is the real deal.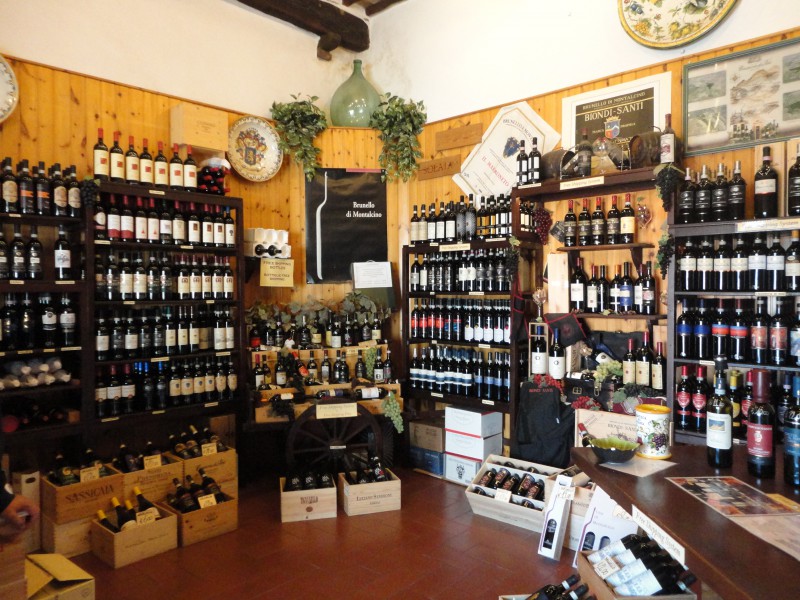 And just in case you haven't had enough of the Tuscan wine king, your day can end with another visit to Cupano, an up and coming winery lauded by Italian Wine Merchants and Sergio Esposito, or you can plan a visit to Brunello's namesake, the town of Montalcino. The town is literally littered with wine shops which offer tastings and free shipping on cases of wine. My favorite? Enoteca Amilcare, located on the central Via Ricasoli, 25, where Alessandro guides Select Italy clients through choosing the best of Montalcino wines (appointment is suggested but walk-ins are welcome).
*"Meet" the people of Cupano and San Polo as they teach you to pronounce Brunello di Montalcino and Cupano in our new YouTube series, How to Pronounce Italian Wines!
History Lessons
The town of Montalcino itself is thought to have been settled since Etruscan times, but the first actual historical mention was in the 9th century AD. Similar to many neighboring towns, Montalcino was built perched on a hill, allowing for optimal visibility of the surrounding valley, and was known for its tanneries, not its wine, during medieval times. In addition to the the many wine shops, this town has a 14th century fortress (complete with its own wine shop and bar), the cathedral of San Salvatore built in the same era, and a rather extensive collection of art in the Musei Riuniti.
Not far from Montalcino (a 10 km drive) is the Romanesque Abbey of Sant'Antimo, rumored to have been founded by Charlemagne and a prized monument of the area.  The church is open for visit daily from 10:30am-12:30pm and 3:00pm-6:30pm and if you are lucky, you might catch the monks' Gregorian chants.
Staying There
If you are looking for a full Tuscan wine countryside experience, look no farther than one of the many accommodation options in the area. For the full five-star experience, Castello di Casole, Castello Banfi, or Monteverdi are viable options. Borgo di Castelvecchio is a nice four star in the area, and Castiglion del Bosco is a gorgeous winery that offers lodging and dining options. For those who wish to stay in a larger city, Siena is 45 minutes away by car and has a wide range of hotels and B&Bs.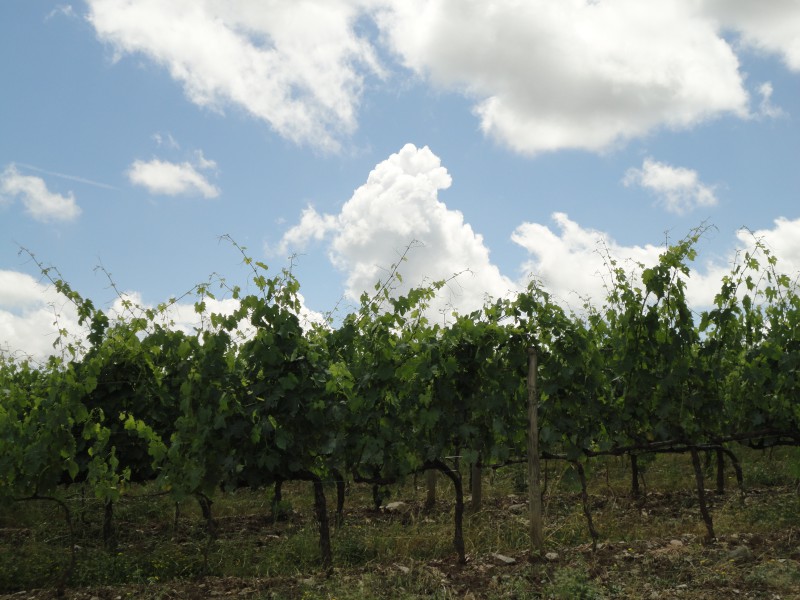 Getting There
Montalcino is approximately two hours from Florence and slightly under three hours from Rome. This is not an area that is easily reached by train: there is a station at Buonconvento (20 minutes from Montalcino), but arriving there from Florence or Rome requires changes and the less-than-stellar regionale trains and the journey can end up being a bigger headache than it's worth. We recommend hiring a driver for the day – who also comes with the added bonus of being from the area and often offers insights that you might otherwise have missed – or renting a car, as the driving is easy in this area and the scenery is unmatchable. Both options by car allow you to enjoy the flexibility of stopping as you please, a freedom that is highly recommended in this charming location.
What other burning questions do you have about visiting the Val d'Orcia area and Montalcino? Leave us a comment and we will answer!