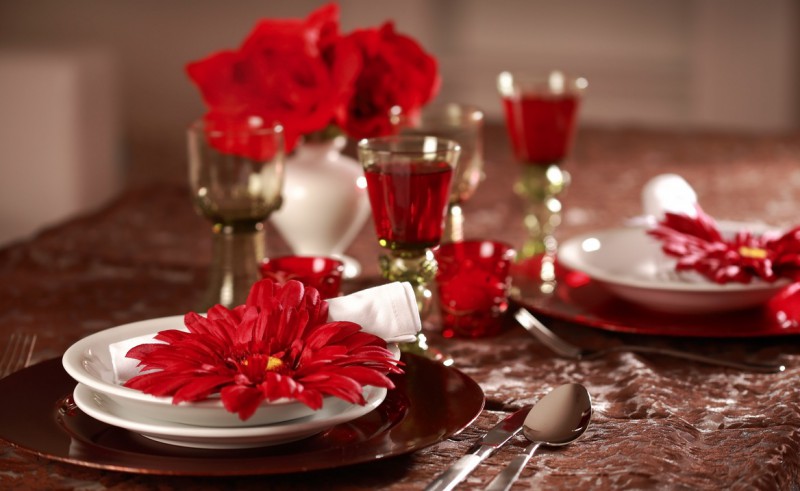 I'd imagine it's been about 5 minutes since you've heard something similar to one of the following phrases: George Clooney? Oh my god I love him. – I can't tell you how much I love the truffle pasta at Spiaggia – Don't you just love it when the snow in New York gets gray and slushy? – As I grew older, I learned to love Brussels sprouts. – I love you. Hm, you might be thinking, English speakers sure do show a lot of love! A lot of love, a lot of ways, in fact. English is one of the few languages that has this many uses for love, a word that originally meant something singular, deeply felt, intense, and life changing.
Italian, on the other hand, reserves the word amore, meaning, "love," for the mushy stuff: amore is a powerful, passionate emotion that is only felt in very special instances. If you love a movie star, you use the verb piacere (to like), which is the same verb you use for your truffle pasta, in sarcastic phrases about the weather, and for your change in heart in Brussels sprouts. The "I love you" Italians say to their parents, family, and friends can actually be translated as "I like you very much" (ti voglio bene). This leaves the verb for "love" that we all know so well thanks to Dino Paul Crocetti, ahem…I mean Dean Martin, that famous Italian amore expressed in the tiny phrase ti amo, is actually only reserved for true love, the hard, falling in love kind of love.
Some might argue that the limited use of this verb has kept the integrity of the Italian word amore – it is serious and magical at the same time, implying a sense of infatuation, allure, and passion. The sacredness of amore is probably why Italians are so famously good at it, and on the day of romance, the day dedicated to the Italian-born San Valentino, it only makes sense celebrate with amore, Italian style.
Amore-Infused Dishes
With 20 different regions offering a wide variety of cuisines, your choices of dishes are plentiful. For inspiration, check out Academia Barilla's collection of free Valentine's Day recipes and menus, which includes dishes such as Pork Tenderloin with Balsamic Vinegar of Modena, Parmigiano Reggiano Flan, Trout in Red Wine, and Strawberry Mousse with Traditional Balsamic Vinegar of Modena. Couples in New York or Chicago looking for an authentic Italian-infused evening can book a table at Eataly Chicago's Osteria Valentino or choose from a variety of options at Eataly New York.
Regardless of your culinary choices this Saturday, we recommend including one very special element in your festivities: popping open a bottle of the Valentine Wine of Love… a wine whose very name is dialect for the word amore and whose rich flavors bring to mind the passionate flavors of Sicily: Lamùri.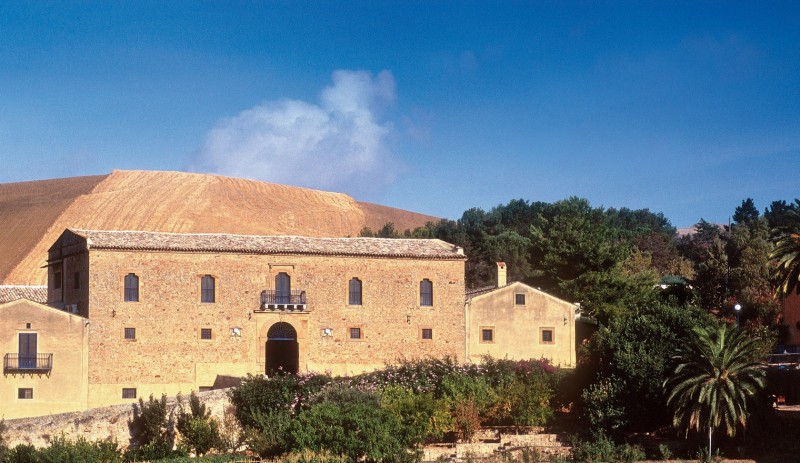 Falling for Nero d'Avola
Nero d'Avola is one of the most prominent – and many might say most characteristic – Sicilian grapes. Literally translated as the "black grape of Avola," it was originally grown on the southern area of Sicily before spreading throughout the island. With affinity for hot, dry climates, Nero d'Avola finds itself quite comfortable in Sicily's desert-like conditions, and its wines are reminiscent of the strong rays of sunshine that fill the days.
While there are countless expressions of Nero d'Avola from a wide range of producers, none have quite the ability to cast the spell that the Tasca family has mastered. Lamùri, as the Tasca d'Almerita Nero d'Avola is called, is the perfect Valentine Wine. It is love in a bottle. Its grapes, handpicked with care, are fermented in stainless steel before spending one year in French oak and 3 months in a bottle. The wine itself is luscious yet not heavy, with velvety tannins and notes of black, juicy fruits, vanilla, and wild herbs, and as an ideal companion for plates such as braised lamb shank or pork, it fits in nicely with a rich Valentine's Day dinner.
The Ideal Valentine (or ANYtime) Wine
In fact, it fits nicely with just about any occasion. This wine is inevitably the one I bring to wow the one I love – or anyone, for that matter, be it a dinner with friends at one of Chicago's many BYOB's, a Friday night gathering, or at one of Select Italy's wine tastings around the city. I like to give a quick background of the estate and family that makes it: 1200 acres of beautiful, hilly farmland just an hour southeast of Palermo. The countryside manor on the estate, Regaleali, rents out year-round to guests and is the perfect picture of tranquility and harmony with the nature and people around it, and the conti, or Counts, of Tasca d'Almerita are some of the most gentile and welcoming people I have ever met.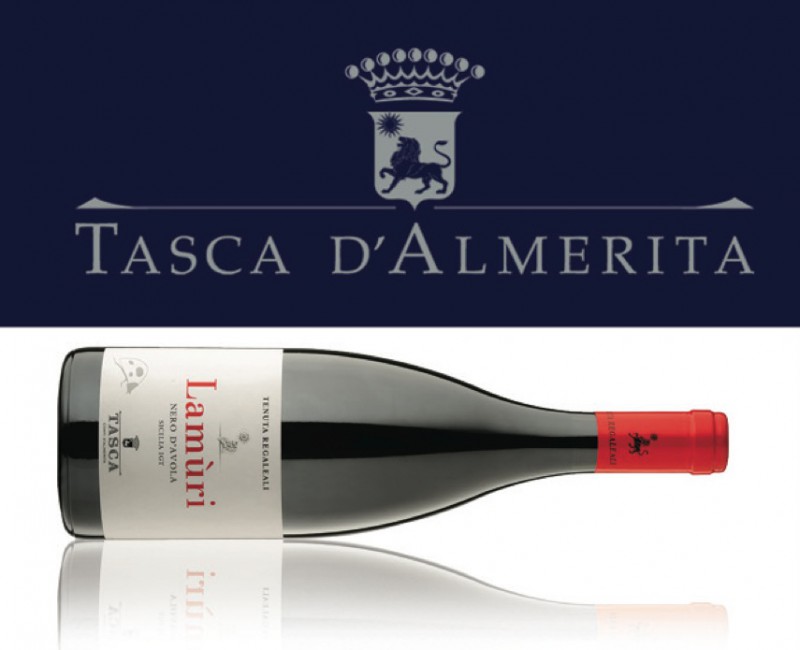 The wine Lamùri is an homage to their homeland, and when I drink it, I am ported back to the enchanting estate. The warmth of the Sicilian sun burst through the rich flavors, which tastes alive and is full of the passion that can only be described as Sicilian. Lamùri is my Valentine wine, one that I love, and which casts a spell on every single person I have ever seen drink it, a feat that I cannot say for very many (or any, really) other wines.
Lamùri is available at many specialty shops and large wine warehouses, such as Binny's of Chicago, or Total Wine. Worried you might not be able to find it in time for Saturday's big meal? Ready to book your stay at Regaleali? Send us an email at info@selectitaly.com or write in the comments and we will point you in the right direction!