The beating heart of an Italian city is its market: history, people, costumes and food blends magically in this place. Visiting Italian markets is something everybody should have on their To Do List when going to Italy. Through markets you will be able to discover the true soul of a city: men shouting in local dialect, the astonishing variety of food colors, the amazing taste of local delicacies, smells quickly changing from one stand to another. Italian monuments and museums bring us the past but Italian markets takes us in to the real everyday life of this picturesque country!
List of Italian Markets
Here is a list of the most beautiful markets you are going to find in Italy. We decided to list only markets that can be found in big cities, from north to south. However, the number of markets is pretty much endless. Every single little village in Italy has its own peculiar market selling local products and delicacies.
1) Mercato di Porta Palazzo – Turin
With almost 50.000 m² extension, 1,000 mobile stands and an estimated turnout of about 100,000 people everyday, Porta Palazzo is considered the largest market in Europe. Here you are going to find fruit and vegetables, food, fish, dairy, but also meat, flowers, clothing and various household goods. This market is an authentic melting-pot of different ethnicities and cultures, an everyday attraction that has quickly become a top tourist destination in the city.
Opening dates: Tuesday to Saturday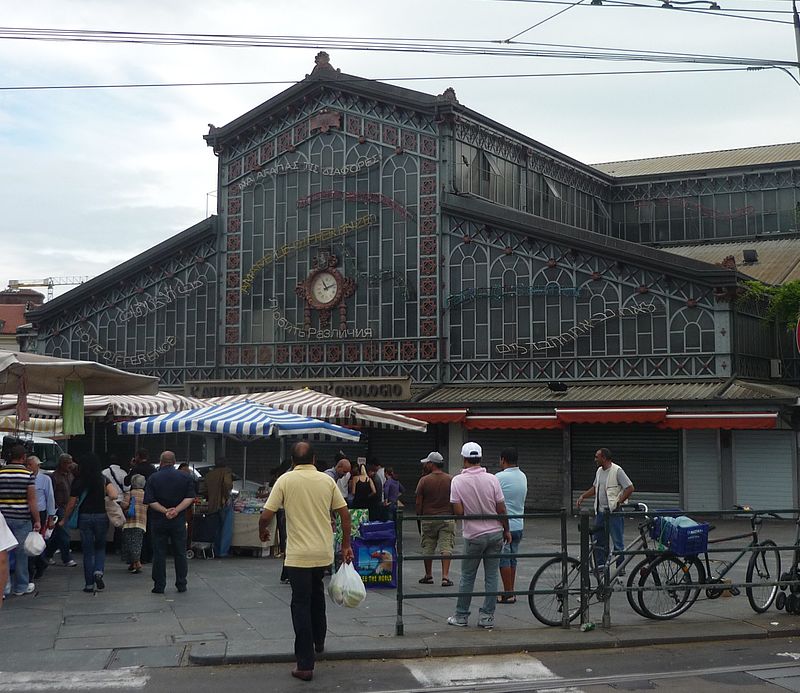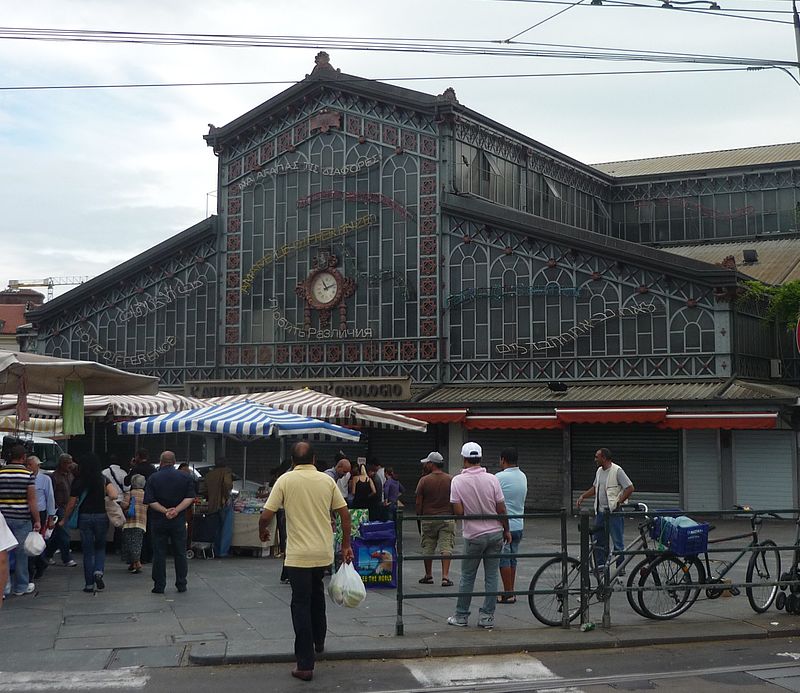 2) Antiques Market – Milan
Every last Sunday of the month the nonconformist Navigli area in Milan hosts a picturesque market selling every sort of antiques. The scene is simply breathtaking with more than 400 stands lined up on the canals and standing in front of numerous cafes and vintage shops, very peculiar in this area. If you are in Milan and want to see something completely different from the modern and posh flair of the city you should definitely visit this place.
Opening dates: every last Sunday of the month
3) Rialto Fish Market – Venice
Situated in Campo della Pescaria, right next to the famous bridge, the Rialto Fish Market is one of the oldest in Europe. First held at the end of the 11th century, this market has been selling fish to Venetians for centuries, although vegetables and fruit were introduced in recent years. Once there do not miss the old signs scattered around (there is one particular ancient one that explains sizes of fish) and go to the "bacari," restaurants and taverns that surround the market at which you can taste the amazing "cicchetti" and drink some spritz.
Opening dates: from Tuesday to Saturday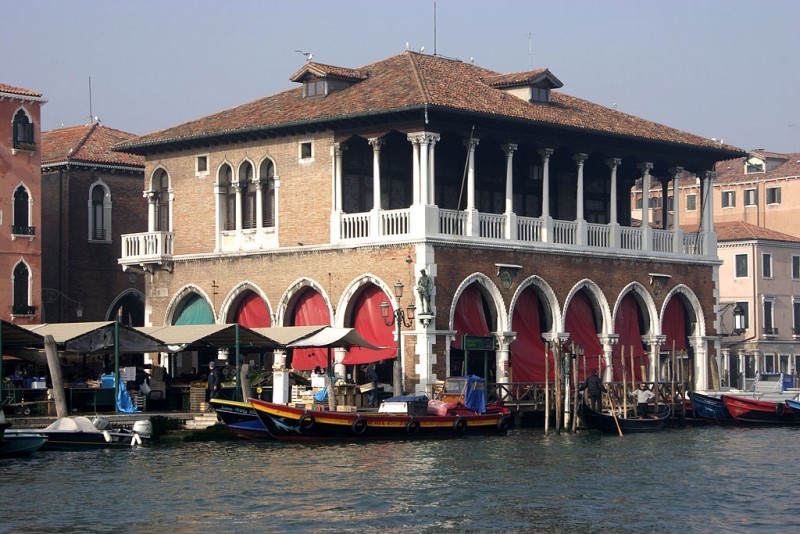 4) Mercato Orientale – Genova
Thanks to its dynamic port, Genova has been always a crossroad of different cultures. A great example of this is to be found in its local market: the Mercato Orientale. All sorts of food is sold here, from vegetables to fish. A great peculiarity of this market is the incredible variety of flowers which can be found in many stands. The reason? Close to Genova there is Sanremo, the most famous city in Italy for its flower production.
Opening dates: from Monday to Saturday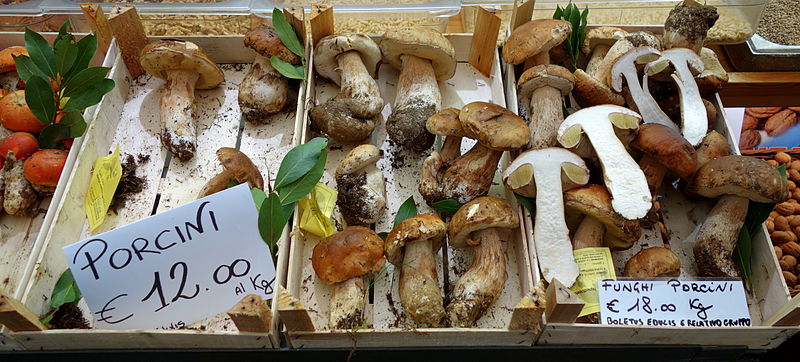 5) Mercato di Mezzo – Bologna
If you are in Bologna and want to try some local delicacies you must visit Mercato di Mezzo! Situated in the heart of the city (di Mezzo literally means "in the middle"), this market has been running everyday for the last six centuries. All sorts of food and other products are sold here, but there is one thing you cannot miss: paying a visit to one of the traditional "chioschetti" to taste local delicacies, freshly cooked in front of you.
Opening dates: from Monday to Saturday
6) Mercato Centrale – Florence
If you want to know why Tuscan cuisine is so delicious you have to visit Mercato Centrale in Florence. Situated in the heart of the city, the Florentine market – whose building has recently been restored – is an authentic "Disneyland of food." All the fresh ingredients that make the local cuisine so famous all over the world can be found here, an astonishing mix of colors and smells that gives you a taste of "La bella vita."
Opening dates: from Monday to Sunday
7) Porta Portese – Rome
Porta Portese is the most famous among Italian markets. Founded right after the Second World War to help Romans selling, buying, and bartering every kind of objects, this lively place, typically Roman, has become a real Italian icon and has been a source of inspiration for registers, writers and singers. Nowadays, Roman vendors are joined by Moroccans, Indians and Chinese colleagues, making Porta Portese one of the most famous markets in Italy and Europe for its multi-ethnic flair and the ability to sell some very surprising items. Porta Portese market does not sell any food. If you are looking for authentic Roman food we strongly recommend you to visit the Roman market located in the Testaccio area.
Opening dates: Sunday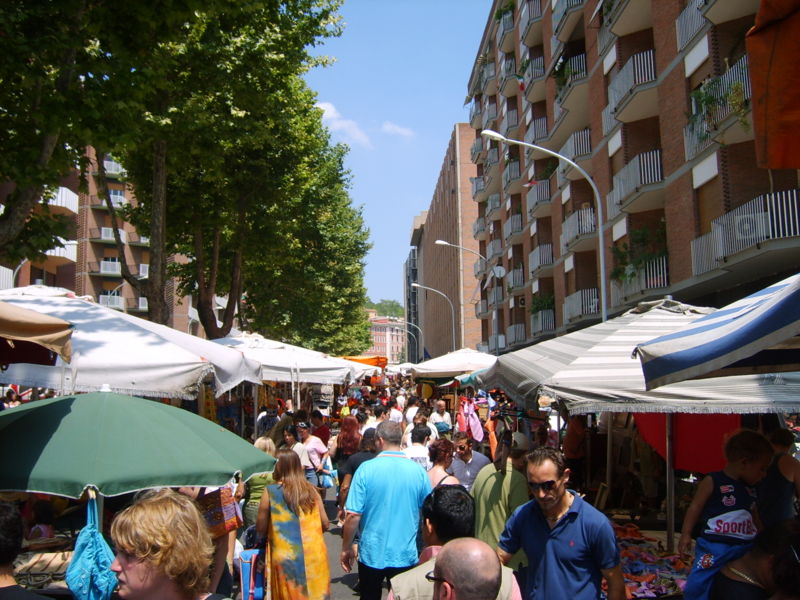 8) Porta Nolana Fish Market – Naples
Famous for its incredibly fresh fish, the market of Porta Nolana, situated in the Piazza Mercato, is one of the busiest Italian markets. Every day, a huge number of street vendors set up their stands and their stalls of fish, fruit, vegetables and clothing. Although this is a fish market, this is the best place to find the world famous "mozzarella di bufala." This mouth-watering delicacy can be found all over the world, but if you want to taste the authentic version you must visit Porta Nolana Fish Market.
Opening dates: from Monday to Sunday
9) Ballarò Market – Palermo
The true soul of Sicily is in its markets. The amazing colors of local products, the love for food as a cornerstone of the everyday life, and the incredible southern energy of the street vendors blend magically in this place. Ballarò Market is a one-of-a-kind experience, a timeless place that gives you a taste of the Mediterranean Life! Once here do not forget to try "panelle," the delicious Sicilian fritters made from gram flour and other ingredients.
Opening dates: from Monday to Saturday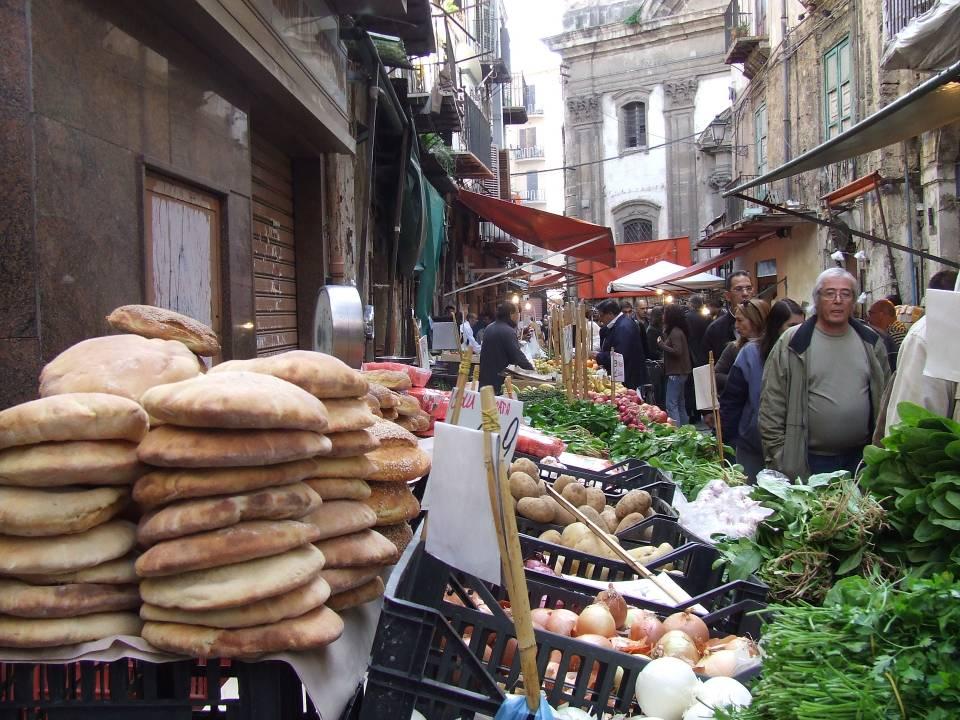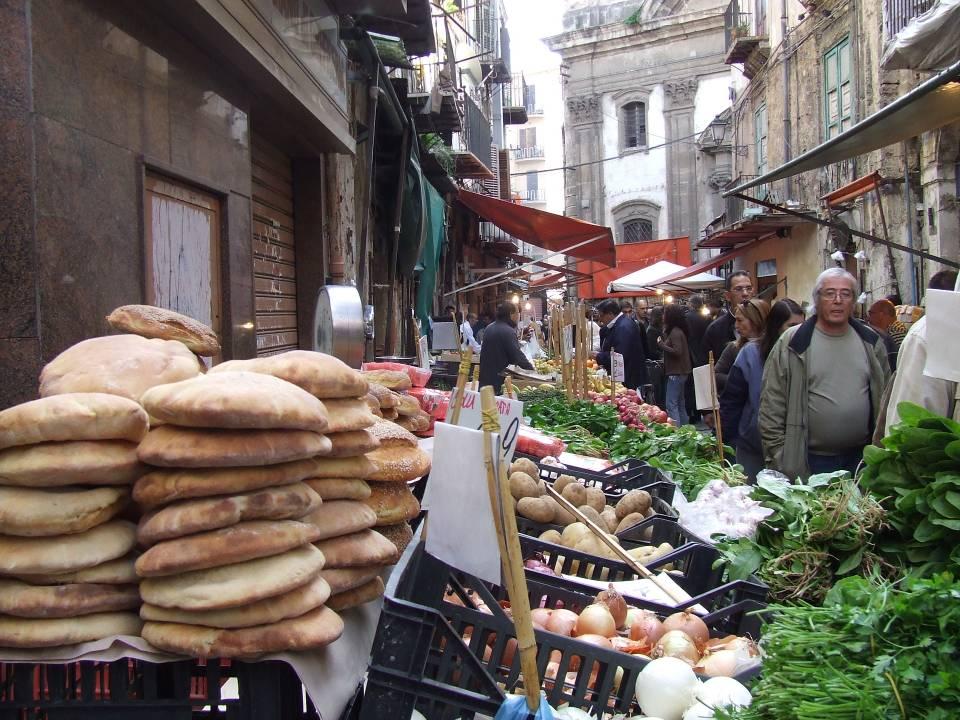 Have you ever been to other Italian markets? Tell us in the comments.