Valle D'Aosta: A Glimpse into an Alpine Treasure
There's an old Italian saying that couldn't be more perfect for Italy's smallest region of Valle d'Aosta: Nella botte piccola c'è il vino buono, equivalent to "good things come in small packages" and literally "in the smallest barrel is the fine wine." And fine wine this region does indeed hold, along with a wealth of wonders and distinct characteristics that sets it apart from its compatriots throughout the rest of Italy.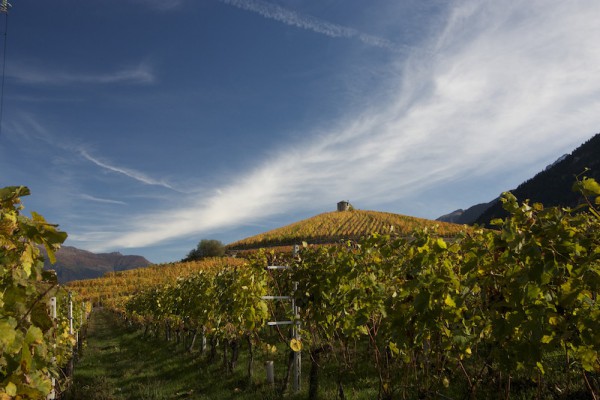 Located on the border of France and Switzerland and nestled snugly in the Italian Alps, Valle d'Aosta has been slow to change over the last few thousand years. The first inhabitants were most likely the Celts, whose language is still prevalent in local dialects. Romans later ruled, the nearby French occupied for a period followed by rule of the House of Savoy and before the Italian Republic finally claimed the territory. Presently, Valle d'Aosta is the smallest and least populous region with official languages of both French and Italian and its dialect, architecture, history, and culture still greatly reflect influences of former ruling civilizations.
What You Should See There
As home to some of the highest peaks in Europe, it comes as no surprise that Valle d'Aosta is a skier's dream. The ski areas of Courmayeur and Breuil-Cervinia (at the base of the Matterhorn) attract winter sports enthusiasts in the winter, hikers in the summer, and offer a gamut of dining and recreation options for their guests. For those who are not necessarily outdoors inclined, the region captivates visitors with stunning architecture strewn along the Roman and medieval road systems – especially in the capital city of Aosta itself, once a Roman colony – as well as with sacred art tucked into hidden corners of the region, lively festivals, and the famous Valdostani castles, such as Fénis, Issogne e Verrès.
What You Should Eat There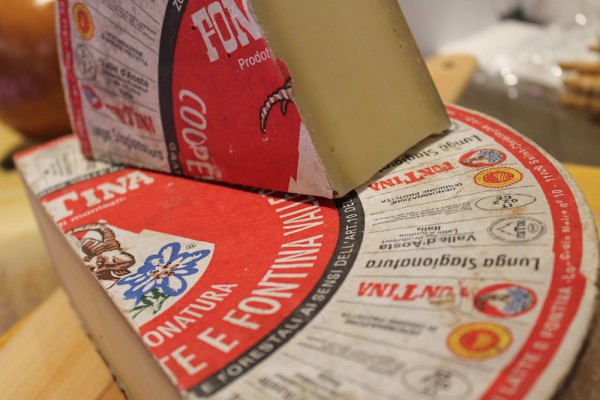 Val d'Aosta cuisine is truly a mountain one, heavily featuring dishes based on the local fontina cheese, whether laced in starches such as polenta, melted to perfection fonduta (fondue), or stuffed into or sprinkled onto local meats and vegetables. Classic dishes include costoletta alla valdostana, veal chopped stuffed with fontina cheese, carbonada, a traditional beef stew, or zuppa di valpelline, stew made from fresh cabbage, rye bread, fontina cheese, and ham. The humble cuisine is paired with one-of-a-kind wines that are both figuratively and literally stellar (the vineyards are some of the highest in Italy), and whose bright acidity matches perfectly with the fat-heavy regional specialties.
Bring Val d'Aosta to Your Table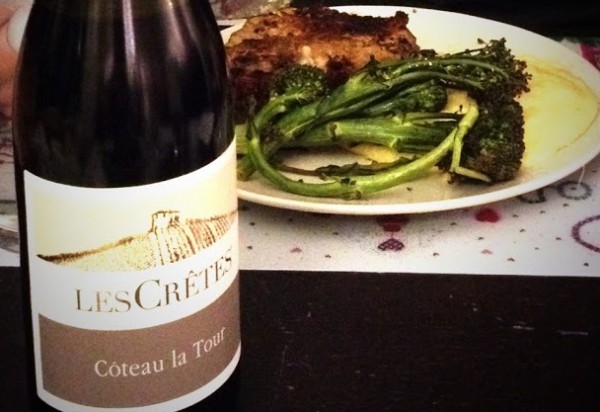 In order to recreate Valle d'Aosta's glistening slopes and cultural richness through a valdostana meal at our own kitchen table, we turned to our friends and partners at Eataly, America's premier source of authentic Italian food and fellow Italy expert. Eataly's food superstars pointed to two quintessential products: cheese and wine – Fontina Oro DOP and Les Crêtes Syrah Valle d'Aosta DOC Coteau la Tour, to be exact. Inspired by the harmony of the creamy cheese with the acidic wine (think bold Syrah from CA or Australia to minus the heat that often weighs the it down), our Food and Wine Specialist Martina decided to try these out with a meal centered on the fontina – Costoletta alla Valdostana (fontina-stuffed veal chop) over fontina-infused polenta. Here's how it went.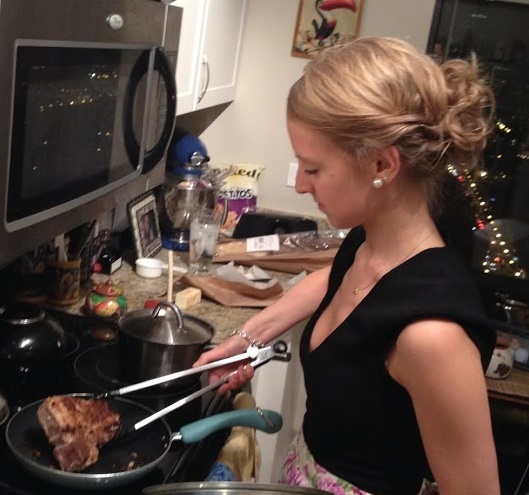 "I picked up the cheese, wine, veal chop (bone-in is my favorite) and polenta at Chicago's Eataly on a Friday night, which also happened to be Valentine's Day. I hadn't yet told my Sicilian fiancé about the plan for a mountainous meal, but when he saw the Eataly bag, which also included the joy-inducing Prosciutto di Parma, let's just say he wasn't upset. The meal itself took about an hour to make. The real Italian polenta begs for a slow, 45-minute simmer, so we put that on to cook first, adding about a half a cup of grated fontina cheese at the very end. While Marco stirred the polenta, I worked on the costolette (English only speakers can use this recipe, I used this Italian language recipe from Giallo Zafferano), stuffing the chops with fontina before covering them in breadcrumbs and sautéing them on the stovetop in butter (about 7-8 minutes per side). The end result? The best Valentine's Day dinner we've ever had. The creamy fontina, melted in the polenta and oozing out of the veal chop married perfectly with the dark fruits and spice of the Syrah, a full-bodied wine that still managed to express an extraordinary elegance due to the cold weather climate in which it grows. This Italy lover and Eataly devotee is ready for round 2 – with Les Crêtes Fumin and carbonade, perhaps?"