Perfecting Italian pronunciation is no small feat for a non-native speaker. In addition to being notorious for words with syllables that you have to use more than one hand to count, the Italian language has very specific and unique rules of pronunciation that are only learned through study or experience. And on more than one occasion, non-native and native speakers alike have found themselves stumbling over complicated combinations of consonants and vowels.
Italian names in particular, which often stem from an antiquated version of the Italian language or dialect, can be especially difficult (try saying the name of our director Director of Marketing, Andrea Guglielmino, three times fast). As was illustrated in Vinitaly International founder Stevie Kim's recent presentation of  this video at the H-ACK WINE Event last weekend, pronouncing names of wines, their producers, their grapes, and the towns they are from are no exception. Although many are familiar with general pronunciation of words like Toscana and Prosecco, wandering the aisles of your local wine shop could leave you tongue-tied with names like Amarone della Valpolicella Denominazione di Origine Controllata Classico scripted on the labels.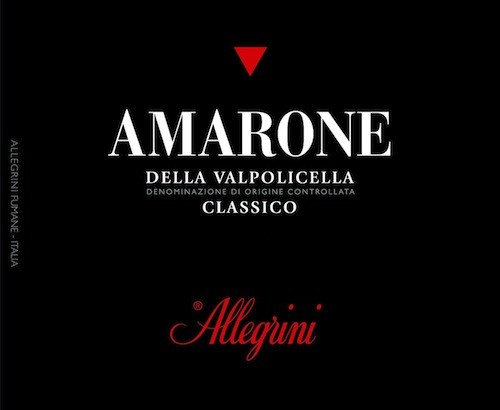 The Italian world of wine is a big one, and there are considerable amounts of words, names, and pronunciations to learn. That's why Select Italy is launching its brand new YouTube series, How to Pronounce Italian Wines,  a collection of videos in which the key players in Italian wine introduce you to their family, territory, and wine through teaching you its pronunciation. Keep your eye out for a long list of videos to unfold in this series – here are the first three!
How to Pronounce "Trento DOC" with Marcello Lunelli
Based in the breathtaking region of the Dolomites, Trentino-Alto Adige, Cantine Ferrari has been making Italy's most famous traditional method sparkling wines for over 100 years. Marcello Lunelli, the chief winemaker and member of the much-loved Lunelli family, teaches you how to pronounce the sparkling wine of the region, Trento DOC, from the Ferrari Winery in Trento.
How to Pronounce "Franciacorta" with Riccardo Ricci Curbastro
Franciacorta, Italy's prominent sparkling Italian wine region in addition to Trento, is located a mere hour east of Milan and a perfect day trip for travelers who are in the city for the 2015 EXPO or spending time at the lakes (Lake Como, Lake Iseo, and Lake Garda are all within close driving distance). The Ricci Curbastro Estate, a boutique winery and wine museum, produces sophisticated Franciacorta wines and welcomes visitors for tours of the winery with lunch. Riccardo Ricci Curbastro, owner and winemaker of the estate, teaches you how to pronounce the DOC wine with this entertaining video: https://youtu.be/6iGWb33i6m4?list=PL1t9-Y6nF6UrdeIOFSJsDbmXtbYf1uyAC
How to Pronounce "Nerello Mascalese" with Tenuta di Fessina
Sicily's Mt. Etna has been literally erupting on the wine market lately, and its prized wine, Etna Rosso, is on fire, but the main grape in making the volcanic red, Nerello Mascalese, can prove to be a mouthful. In this video on the slopes of Europe's most active volcano, Tenuta di Fessina's Natalie leads you through the exact pronunciation of the Sicilian oenogical delicacy.
Here is the video: https://www.youtube.com/watch?v=9qwW7OsRa6M&list=PL1t9-Y6nF6UrdeIOFSJsDbmXtbYf1uyAC&index=1
Put your pronunciation to good use in Italy! Visit Cantine Ferrari in Trento, Ricci Curbastro in Franciacorta, or Tenuta di Fessina in Sicily with a Select Italy tour and let us know which other wines and grapes you would like to pronounce.