In Italy, life at night is an extremely different culture than during the day. The daytime is perfect for families and tourists who are interested in great food, beautiful art, and other types of innocent fun. However, at night each major city is host to a unique nightlife experience that can't be duplicated anywhere else in the world. These clubs and nightlife experiences are perfect for singles who are looking for a good time or anyone who is looking for a once in a lifetime night.
Below are some of the best Italian nightlife ventures that the Bel Paese has to offer.
Milan
Milan is home to tons of nightclubs that are among the best in the world. The Hollywood is one of Milan's most hopping clubs, where theme parties are normal and live music is always on the menu. Blue Note is a jazz and blues club that is based on a New York nightclub. Il Foyer is designed for the more elegant crowd who enjoy a stiff drink and piano music. Dolce & Gabbana's club Gold is a restaurant and cocktail bar that's dripping ceiling to floor in gold.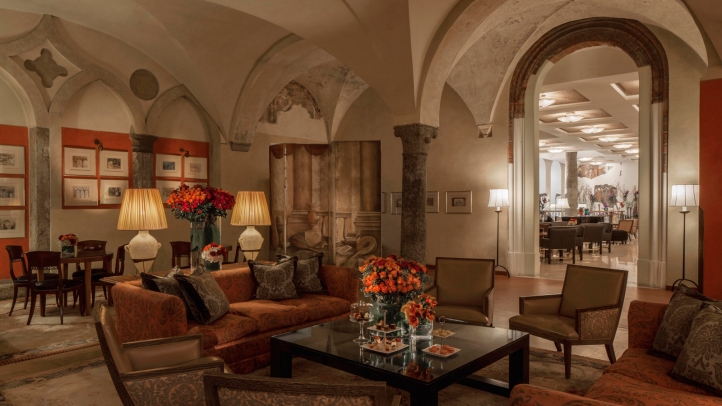 Rome
The nightlife in Rome is perfect for people who love good food and wine. Piazza Navona has plenty of wine bars and cafes for the night owls. Join in the the local taste for Campari at one of the many stylish bars around the city (Campari has been the drink of choice before meals since the 19th century).  The Testaccio area is filled with bars, house music clubs, salsa discos, and other hot spots. During the summer, many of the nightclubs in Rome close in favor of the many festivals around the cities, including Roma Incontra il Mondo.
Florence
Fans of electronic music and an industrial atmosphere will love Space Electronic, which is one of the liveliest clubs in the city. For a more casual nightlife experience, The Blob Club, which is located near Museo Galileo, has an art-house look with dancing and traditional Italian music. One of the sexiest, trendiest clubs in Italy is Twice, which offers the best DJs, dancing, and affordable drinks among a neon lighted space.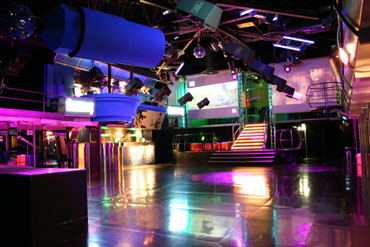 Venice
Much of the nightlife in Venice is a classy affair. Bacaro Jazz is a no cover jazz club that has the best cocktails and is the latest kitchen open in all of Venice. Casanova Music Café has the honor of being the only disco in all of Venice, with a cozy feel and some of the best music to induce dancing. 947 Club is both a restaurant and lounge with a live DJ and amazing drinks. Martini Scala Club Piano Bar is an elegant restaurant that hires some of the best pianists in the country.
Sicily
The nightlife offered in Sicily is among the most distinctive in all of Italy. For a rare beach bar experience in the open air, Addaura Reef in Palermo has the best cocktails money can buy and a sushi buffet to die for. Morgana Bar may be a tourist attraction but it's also often the last bar open for when you want to dance and drink until 4 AM.
Whether you're bringing a large group of friends or just want an exciting night during your stay in Italy, the nightlife is sure to give you an experience you'll never forget. Best of all there are tons of great travel companies that can arrange your entire experience for you from access to exclusive clubs and bars to the best hotels to stay in Rome or Venice, so planning your Italian getaway can leave you stress free and all you have to do is look forward to an amazing time in one of the world's greatest countries.
What is your favorite spot to go out in Italy?
Marcela De Vivo is a travel enthusiast that works for RedSeven and has written several articles about her experiences traveling all over the world. She has spent some time backpacking through Europe and enjoys sharing her experiences in her favorite countries with her readers.