Rome, the enchanting Italian capital, has a lot to offer: beautiful churches, monuments, museums, theaters, galleries, and, of course, restaurants! Eating is an important aspect of making your vacation a great experience; and as far as Italy is concerned, food is even more crucial, since it is such a fundamental part of the local culture. For those with gluten allergies, finding the right place can be a hassle, especially when in a foreign country. However, Italian cuisine has plenty of options without gluten, and you will not be disappointed with the several gluten-free restaurants in Rome.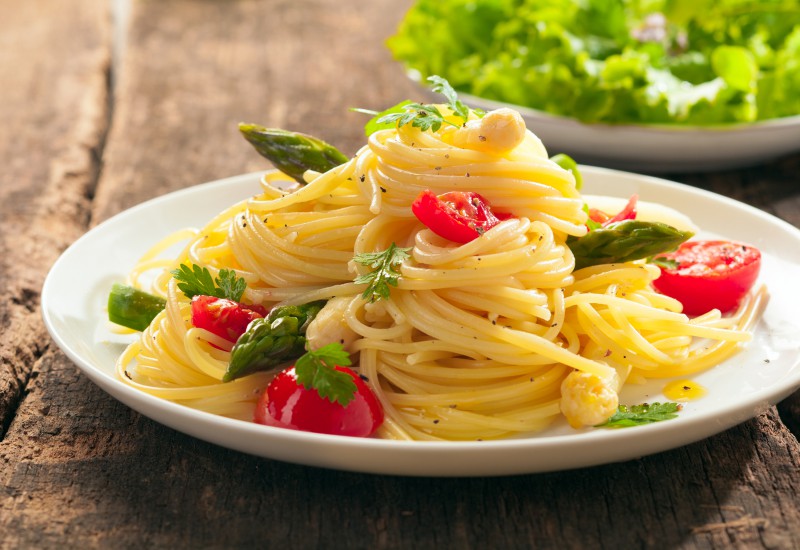 While on your trip to the Bel paese, don't forget this sentence, "Sono intollerante al glutine." It means "I have gluten allergies," and you can use it whenever you are at a restaurant and want to make sure everything is kept 100% gluten-free. All over Rome there are a lot of restaurants that meet this need. It can be difficult to decide where to eat, so  Select Italy's team drew up an unique list of their favorite restaurants that offer gluten-free options.

1. Il Viaggio Ristorante – Via Isonzo, 14 – Accredited by the Associazione Italiana Celiachia (AIC) or Italy's Celiac Association, the restaurant offers gluten-free options while keeping the Italian taste and flavor in every recipe. The owner is keenly aware of the importance of this diet and provides his clients a variety of mouth-watering solutions. Plan to stop by after your visit to the enchanting Borghese Gallery in Rome.
2. Ristorante dai Sandri di Trastevere – Via Roma Libera, 19 – This is a good solution if you are looking for gluten-free pizza, pasta, and various well-known Italian meals in the Trastevere area, and you want to be sure that everything on the menu is safe, since this restaurant is also accredited by the AIC. Here you can pick various courses from the Bel Paese, and still taste classic Italian flavors while eating a gluten-free meal.
3. La Soffitta Renovatio – Piazza del Risorgimento, 46/A – You will be impressed by the great gluten-free pizzas and other plates served in this AIC-accredited restaurant. Located close to the Sistine Chapel and St. Peter's square, Renovatio is the perfect place where to find fried food, antipasti, and amazing desserts.
4. Le Sorelle – Via Belsiana, 30 – This is a welcoming place near the Spanish Steps and Piazza di Spagna. The two owners of this restaurant are famous for their monkfish in saffron sauce – enriched with slices of pumpkin in autumn – and various Roman recipes such as savor meats. Also they are always ready to prepare main courses and various pasta varieties for gluten intolerants.
5. Quinzi e Gabrieli – Via delle Coppelle, 5/6 – The chefs of this restaurant are known for their peerless fish cooking formula. By preparing simple dishes, their menu will catch your attention. If you are gluten intolerant, you can ask the kind staff for savory gluten-free options. Keep this location in mind while you are strolling around the city, because it is just minutes from the beautiful Pantheon and Piazza Navona.
6. Casa Bleve – Via del Teatro Valle, 48/49 – Close to the Pantheon and the Mercato di Campo de' Fiori, Casa Bleve is a must in Rome. It is an elegant restaurant that offers vegetarian choices and gluten-free meal on the a la carte list of Italian specialities. Here you can taste exquisite wines, including some vintage varieties.
7. Armando al Pantheon – Salita De' Crescenzi, 31 – After your visit to the Pantheon and the monumental Roman ruins, this is perfect if you want to try a great vegetarian menu. Along with typical Roman formula, you can choose from tasty soups, cheeses, along with a special vegetarian menu. Also if you do not want to miss the queen of the Italian cuisine – pasta – the chef will prepare gluten-free pasta dishes, whenever you ask for it.
If your next stop is Rome, give us a call and we will help you to plan your trip!

Have you ever tried any of these restaurants that offer gluten-free options?? What did you think?