Although the spring and summer in Italy are great for tourists looking to experience Italy outside of the museums,  these seasons can be sweltering. There is a reason many areas of the country are practically deserted come August!  Fortunately, Italians have learned how to keep the heat and humidity under control with light fare, icy beverages and cocktails. From your morning espresso to your evening digestivo, Italians know how to refresh the palate and delight the senses any time of day. Enjoy the summer and chill out with these Italian drinks!
1. Limoncello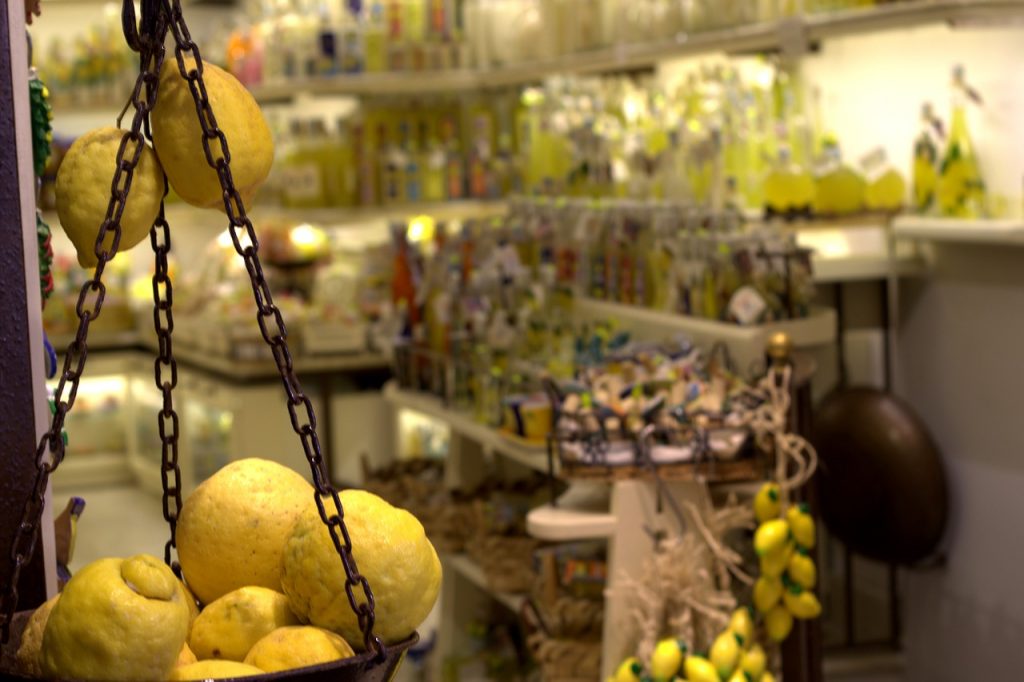 Probably the most ubiquitous Italian liqueur you'll find during the summer in Italy is limoncello, a delicious, lemon infused vodka served chilled. This is an Italian favorite and is very refreshing, especially in the warmer months when lemons are seasonal. The drink is generally served as a digestivo. Its sweet yet tangy citrus flavor cleanses the palate after a meal, or is a wonderful treat enjoyed by itself.
Are you visiting the Amalfi Coast? Take our Limoncello Tour & Tasting: Magic Lemons of the Amalfi Coast and learn how to make this delicious Italian drink.
2. Caffe Shakerato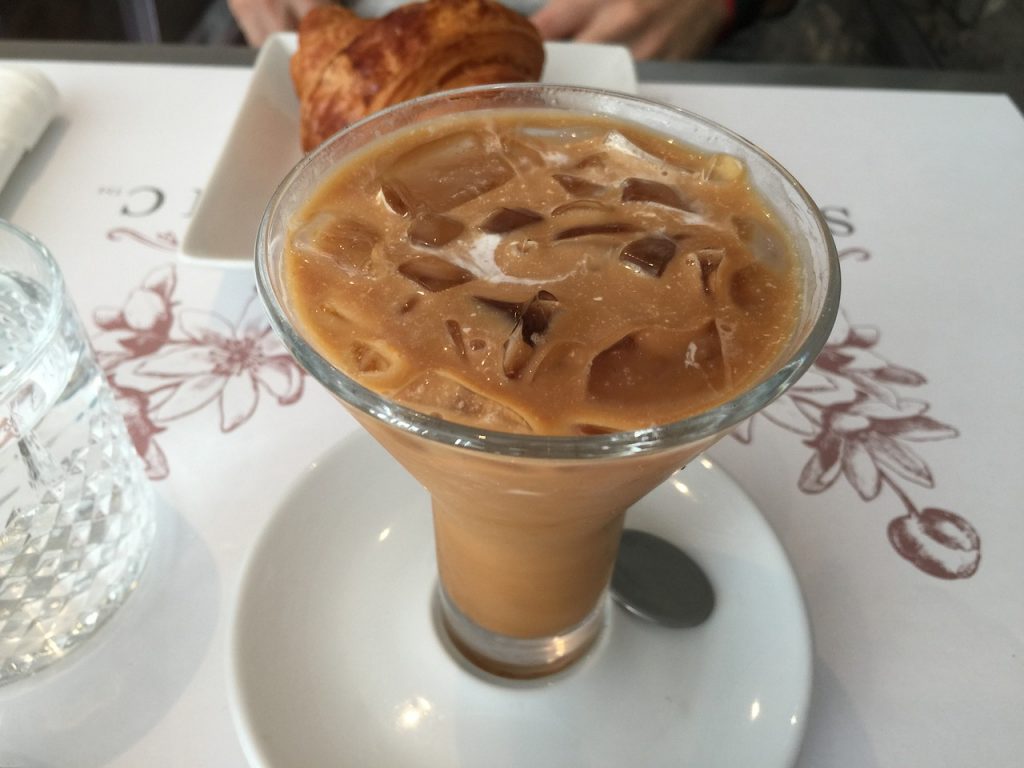 Another favorite Italian drink is caffe shakerato, pronounced "shaker-ato," as you would say "milkshake" in English. This Italian style iced coffee is made with a shot of espresso, ice, and a tablespoon of simple syrup (sugar melted in hot water and then cooled). The ingredients are shaken in a cocktail shaker and then strained into a martini glass. Though not usually served with alcohol, you might try asking for a shot of Bailey's to spice up the experience a bit.
3. Acqua e Menta & Italian Soda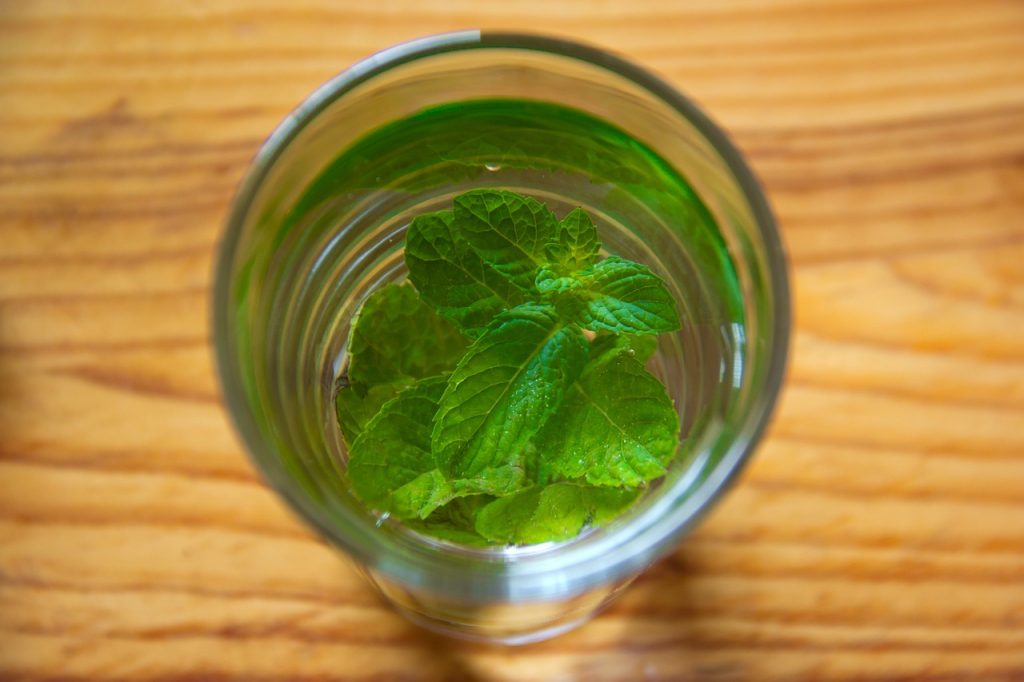 The original Italian soda is referred to as "Acqua e Menta," or, water and mint. While mint flavoring can be used, it doesn't have to be in order to be a true Italian soda. Usually, the mint flavored version is served with flat water, very cold but without ice. It is easy enough to make at home. You may also try combining different flavored syrups with flat or carbonated water. Other popular flavors in Italy are lampone (rasberry), mandorla (almond) and amarenna (black cherry).
4. Spritz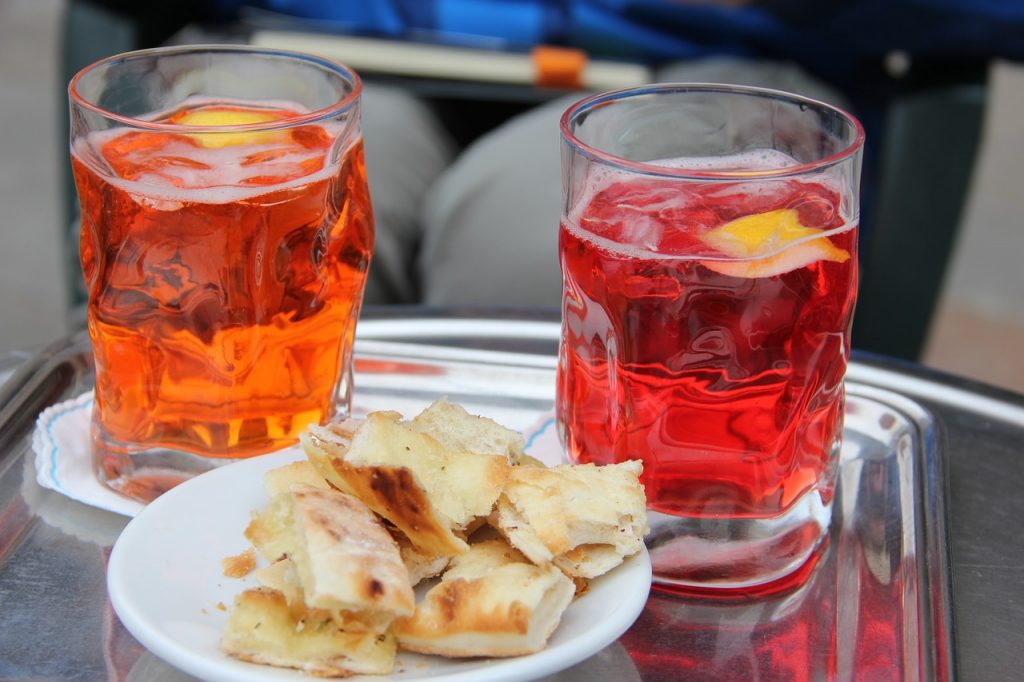 This popular Italian drink is not well known in the states, although it can easily be made at home. This is a great drink to start your meal, and is commonly enjoyed as an aperitivo. The ingredients are simple: Aperol, tonic water, a fresh orange and if you're in Venice, prosecco. It's low alcohol content makes it enjoyable even in the middle of the day. Here is how you might make Spritz at home:
Classic Spritz
Ingredients:
Ice Cubes (approximately 3 or 4 ice cubes)
2 to 3 ounces Prosecco or any sparkling wine
1 1/2 ounces Aperol*
Splash of soda water, sparkling water, mineral water, or Club Soda
Orange wedge or slice
Preparation:
Fill a highball glass or white wine glass 1/4 full with ice cubes (you want to chill the drink, not dilute it). Pour in the Prosecco and then top with Aperol. Add the soda water. Stir gently until mixed.
Garnish with an orange slice and/or add a squeeze of juice. You may try adding a green olive.
Know a great twist on these or other Italian drinks? We want to hear from you!