If you're planning a trip to Italy, you'll want to make sure you bring back your friends something better than a winking Colosseum novelty lighter. Fortunately, the boot of the Mediterranean is rich with historical traditions you can take home—and many won't break your bank.
As Italy prides itself in local specialties and artisanal secrets, you should explore markets and boutiques of the region(s) you'll be visiting, but here is a checklist of great souvenirs from Italy.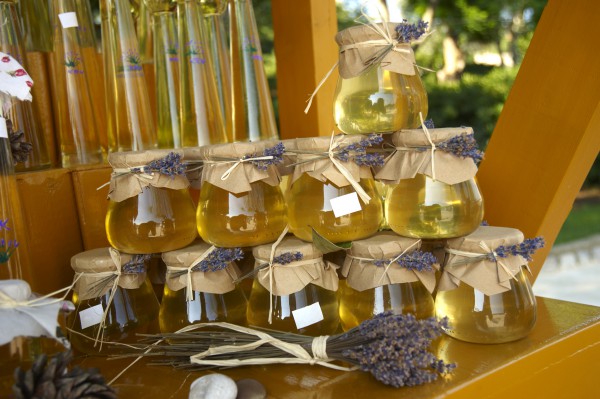 A Taste of Italy
To a lot of Americans, nothing says "Italy" more than the country's cuisine. Unfortunately, Italian customs are pretty strict, so some of the most tempting local specialties—Parma ham, cured boar or any meats—are strictly off the menu.
Fortunately, there are a number of ways to bring back a taste of Italy—just make sure you check with your airline and the U.S. Department of Border Protection in advance.  Here are some gifts from Italy that you can come back without trouble:
Olive oil: Italy especially prides itself in this staple. While you can buy it in any American grocery store, you can't match a bottle of herb-infused oil pressed from locally-pressed olives for true authenticity.
Wine:  The best way to find a wine is to pick up a bottle of a local variety you've sampled yourself. Often, a vintage depends on temperamental harvests, so if it's good, don't hesitate. While almost every region in Italy boasts at least one strain of unique grapes, Brunello di Montalcino is highly recommended.
Limoncello: If you're visiting in the South, be sure to pick up a bottle of this tasty after-dinner liqueur. A simple infusion of lemon zest and grain alcohol, limoncello is a symbol of la dolce vita.
Pasta:  Make sure to seal it adequately; a batch of freshly made, lesser-known pastas (pici, pappardelle) will say, "that's Italian!", like nothing else.
Modena Balsamic vinegar: Here's one item in which its stateside equivalent is no substitute. A delicious addition to everything from salad to pasta; it can be pricey, but worth it.
Cooking accessories:  Italians are as proud as their potteries and cookware as they are as the foods they go with, therefore, consider a permanent gift to go along with the eatables. For example, a cruet set to go along with the vinegar and oil you buy.
Clothes and Accessories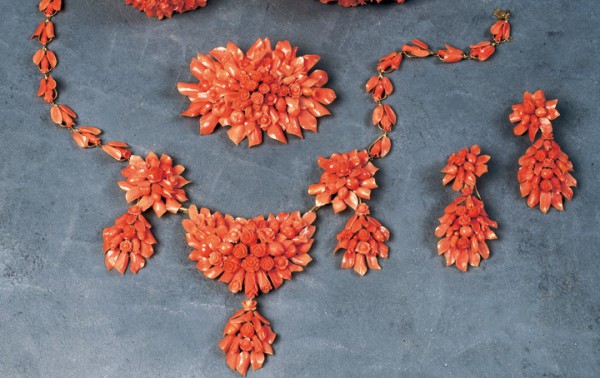 If you're in a fashion capital, such as Rome or Milan, you'll want to bring back at least one couture item. While this can be a bank-breaker, there are some more affordable options—though never scrimp on quality when possible.
Gloves:  Soft kid gloves are a great, easy-to-transport idea for either men or women. If you're in either Florence or Milan, gloves are a particular mainstay.
Scarves and ties: Not only are Italian silks internationally known, but the look of an ascot or chiffon scarf are clear nods to the country's fashion.
Jewelry: While jewelry can be the most potentially expensive accessory, a well-chosen trinket is doable. If a Venetian visit is in the cards, Murano glass jewelry is a no-brainer.
Other Gifts All'Italiana
Because of Italy's penchant for local pride, take the area you are at into the greatest regard. If you're in the Vatican, a home-grown rosary is perfect for Catholic friends; la Tosca CD from the La Scala Opera House is a good one for music lovers—and so on.
Home of the Renaissance Italy is also filled with museums whose gift stores offer much more that kitsch. The Uffizi Gallery, for example, has affordable coffee-table books ideal for art lovers.
Whether you are taking your gifts on the plane or shipping them back, make sure you have packaged them both safely and legally. For fragile items, such as art or ceramics, make sure to have the proper supplies such as bubble wrap, newspaper or a sturdy gift box:  that cute replica of the leaning tower should just do that: lean, but still attached to its base
Now it's your turn – what would you bring back from your Italian travels?
Marcela De Vivo is a freelance writer in California who writes on everything from travel to marketing, technology, and health and fitness. Whenever she travels around the world, she is always sure to bring her friends and family unforgettable souvenirs.