When I think of Lombardy my imagination pictures a mix of culture, history, tradition, fashion, design, business, nature, and fun. Of course, one of the first things that comes to my mind is the capital, Milan, the city of design and fashion, a center of history, art, commerce, finance, and business. But around the must-see metropolis, this region has many things to offer, such as its amazing mountains and the largest and most beautiful lakes of Europe: Garda Lake, Maggiore Lake, Como Lake, and Orta Lake, that, with other smaller inland waterways, provide natural resources for the region and make this area a place where to enjoy various water sports and unforgettable cruises. Also, in this Northern Italian region, there is the chance to discover and experience the interesting life of medieval cities such as Mantua, Pavia, Brescia, Bergamo, and Cremona.
Lombardy is located in the North of the Bel Paese and it borders with Switzerland, Trentino-Alto Adige, Veneto, Emilia Romagna, and Piemonte, hence its great variety of landscapes: from the breathtaking mountains, the Alps, to the rural area of Franciacorta, famous for its wine production and vineyards, down to the Po valley lowlands, characterized by wide rice paddies, and the Lomellina area, an historical area in the Pianura Padana, and, of course, the enchanting and romantic areas around the lakes.
Thanks to its strategic position, Lombardy has always been an important location, a gateway to Europe, and theater of various occupations by Nordic and Eastern tribes. After years of invasions and the presence of different populations and ruling families which established their power, this region became one of the most developed areas of Italy.
Lombardy has a lot to offer; it is a place to discover and explore, where you can enjoy sunny and enchanting places around the lakes, take part in various water and winter sports, or participate in breathtaking cruises, such as a tour of the Como lake, where you can relax and view magnificent and picturesque villas. If you prefer, you can experience the past and medieval traditions in Mantua, which is known for its magnificent Palazzo Ducale, rich with sumptuous courtyards, galleries, and frescoes.
If fashion is your thing, you definitely should go shopping in the fancy Milan stores, where all the major designers have their boutiques, or participate in one of the most important fashion events in the world: Milan Fashion Week. Afterwards, you should make sure to head out on the town and enjoy Milan's incredible nightlife.
What You Should See There
Lombardy has culture and history in spades, which you can discover while still enjoying nature. Starting from the capital, Milan, where you will be fascinated by the grand Gothic cathedral, the Duomo, the second largest Catholic church in the world and seat of the Archbishop in Milan; and the symbol of Milan's religiousness, the Basilica of Sant'Ambrogio. Then there is the amazing Vittorio Emanuele gallery, a magnificent 19th century glass-and-iron-covered gallery with its luxury boutiques, historical restaurants and bars; and La Scala theatre with its museum. Milan has a great deal to offer in terms of museums and artworks. In Santa Maria delle Grazie church, an example of the Lombard Renaissance, you shouldn't miss the Last Supper fresco, Da Vinci's masterpiece, one of the most famous works of art in the world. Another gallery worth visiting is the Brera Gallery (Pinacoteca di Brera), where you will be enchanted by masterpieces of Caravaggio, Raphael, and Bellini. Yet another interesting landmark is the Sforzesco Castle, whose structure itself is worth a visit, along with its art galleries and museums. If you want a more modern perspective, you can visit the Museum of Twentieth Century (Museo del Novecento), with its exhibition displaying a great collection of 20th century art; and, last but not least, the National Museum of Science and Technology, with its important collection of historic models and documents.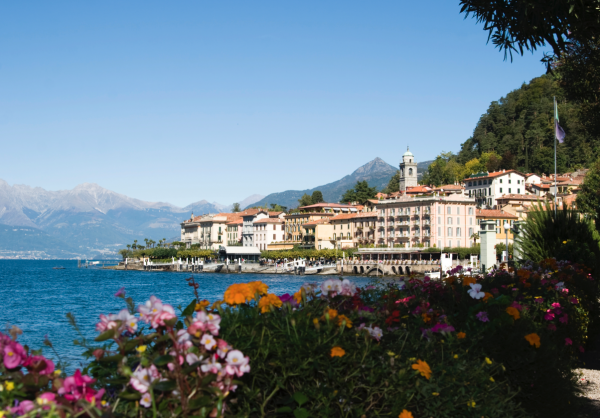 The beauties of the Como lake
Not too far from the busy and animated city of Milan you can relax and enjoy the nature and the stunning areas around the lakes. The closest one is the Como Lake, where you can visit the old town of Como with its churches, such as the Como Cathedral (Duomo), in both Gothic and Renaissance style, which has a lovely facade directly on the Duomo square and interesting paintings inside; and San Fedele church, an imposing baroque church, with a stonework facade and a big rose window in the middle. The Como area is surrounded by different and picturesque villas, such as Villa Olmo, one of the most sumptuous of the historic homes of the area, whose name comes from the elm planted in the middle of the magnificent garden. In the small town of Tremezzo you shouldn't miss the amazing Villa Carlotta, with its 70.000 square metres of botanic gardens and a museum. While visiting the lakes stop by the small and enchanting old towns of Bellagio to get a great and wide view of the lake; Menaggio, with its charming lakeshore, recreational summer areas, appealing walks, and a panoramic view of the lake; and Varenna, famous for its picturesque paths and old fishermen's houses. A little bit further from the capital, but nonetheless a must-see spot, is the Garda Lake, the biggest Italian lake, whose stunning landscapes have fascinated writers and artists all over the world. Don't miss the amazing towns of Sirmione and Desenzano, with their beautiful center and narrow streets directly on the lake.
Around these relaxing and magical landscapes there are other interesting cities to discover, such as the old and medieval town of Mantua, known as "La Bella Addormentata" ("Sleeping Beauty"). In this city you can explore the minaret-like towers; Palazzo del Te — the summer residence of the Gonzaga family — and the amazing Palazzo Ducale with more than 450 rooms.
Another little treasure in the Lombardy region is the city of Bergamo, with its peculiar division in two parts: the lower town and the upper town. Here you can visit medieval palaces and churches and explore the scenic area of Franciacorta, where you can taste amazing sparkling wines.
Another interesting medieval town is Cremona, located in the heart of the Po valley, a little jewel surrounded by nature and scenic landscapes. This town has a lot to offer, from its countryside to good food (such as various cheeses and sausages), to history — in particular its music history, since Cremona is universally considered to be the world capital of stringed instrument production.
The beauties of Lombardy are not complete without mentioning the impressive mountains that surround the region, such as the stunning scenery of the Parco Nazionale dello Stelvio, in the High Alps. This Italian region is where you can experience a great variety of summer and winter sports, and explore ski areas, ski resorts, and spas in little towns like the amazing Bormio, Livigno, Sondrio, or Santa Caterina.
What You Should Eat There        
Lombardy is famous for its poor cuisine, based on inexpensive, local ingredients, yet it is also known for a wide variety of food choices. The majority of its recipes are perfect to warm your body in the cold wintertime. Since Lombardy has many rice paddies, the main product of the region is Risottto alla Milanese, the classic golden rice, colored and flavored with saffron, then enriched with butter and Parmigiano Reggiano cheese. Other ingredients are used to make this typical Lombardy first course, such as mushrooms, sausage, and pumpkin. Another traditional food is Polenta, a cornmeal mush or porridge, similar to grits, often served with cheese and butter. A great recipe for cheese lovers is the so called Polenta Uncia, where the main gold-yellow corn is mixed with butter and different kinds of cheese; this meal is mainly eaten in winter time in the typical baita (simple and humble restaurant), such as the famous La Rasiga restaurant in Bormio.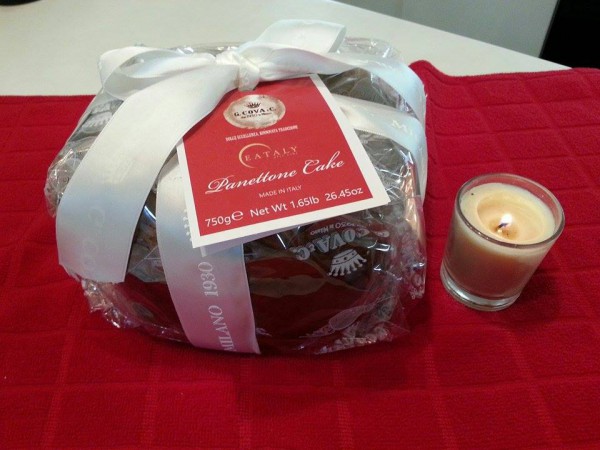 Milan is famous for its Cotoletta alla Milanese, a fried cutlet whose name comes from the rib that remains attached to the meat, cotoletta means in Italian "little rib". Mantua offers its delicious Tortelli di zucca, a particular kind of ravioli stuffed with sweet pumpkin. Moving towards the mountains, Valtellina is famous for Pizzoccheri, a type of homemade tagliatelle-liked pasta made from buckwheat flour and enriched with Bitto cheese, butter, spinach, and boiled potatoes.
Lombardy offers a great variety of local cheeses and salumi (cured meats), such as Gorgonzola DOP, Robiola soft cheese, Parmesan-style grana, Taleggio DOP and Bresaola DOP, a notable air-dried salt beef. Pork is another important ingredient and is used to prepare the so-called Cassoeula, a warm dish made with pork rib and skin, sausages and cabbage, that normally accompanies the classic polenta.
To add some sugar to your day, Lombardy offers famous delicious sweets, in particular for the holidays. During Christmas time, Panettone, a soft sweet-bread enriched with raisins and candied fruit, is a must on Italian tables; for Easter there is the so-called Colomba, a dove-shaped bread with almonds on top. Other sweet delicacies are Torrone from the town of Cremona, and Amaretti di Saronno biscuits.
While mentioning regional products, we cannot forget Lombardy's wines, and the region is a hidden gem on the Italian wine scene. The first wine of note, Franciacorta DOCG, is a Champagne method sparkling wine that has become so popular that it is currently considered one of the main competitors of the sparkling wines made in Champagne. Our favorite producers are Bellavista, the official wine of La Scala theater, and Ricci Curbastro, who makes very good Curtefranca red and white still wines as well. Then there's Ca' del Bosco, which wraps its wines in a gold-colored cellophane and is owned by Santa Margherita, producer of America's favorite Pinot Grigio. If you are looking for a mind-blowing, powerful red, you needn't go any further than Valtellina. This area is famous for its Nebbiolo-based wines, especially the fascinating Sforzato, which is a wine made with the appassimento process using Nebbiolo grapes — (imagine Amarone and Barolo have a child, and it is the most beautiful child with all of the best traits of its parents). Of course, we cannot finish without mentioning the Oltrepò Pavese area, which has gained a lot of recognition thanks to the famous Bonarda dell'Oltrepò Pavese, mostly sold in the countryside's osterie, or taverns.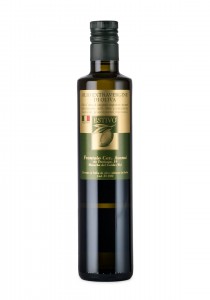 Bring Lombardy to Your Kitchen Table
When I was told to write about Lombardy, I was so excited to find out which products Eataly would choose for me. Once they assigned me these two products that you are about to discover, I couldn't wait to pick them up and taste their traditional flavor.
The first one is absolutely an icon of this region: a dessert, a must for an Italian Christmas lunch and dinner… As you may already know, I am talking about Panettone, and Eataly selected Cova Panettone, the real and well known panetun de Milan (Panettone of Milano). Cova has a long lasting tradition that dates back to the Milanese Belle Epoque, and it is known as the "brand that renews the tradition." This classic holiday cake, baked by using natural yeast and filled with candied fruit and raisins, is a product you cannot forget on your table when Christmas is coming. Try it a little warm, accompanied by a typical wine, and I can assure that it will give a special taste to your Christmas holidays!
The second product is something completely different from the previous one, but again it really represents Italy. I am talking about olive oil. The flavor, taste, and color of each oil vary depending on where the olives were grown in the Bel Paese. Eataly chose the delicate, slightly fruity, yet subtly spicy, Estivo Olive Oil by Avanzi. It is produced in the Lake Garda area and it has a gold color with bright green inflections. Once you try this olive oil, you'll find yourself using it regularly, in particular with vegetables and fish, staples of the healthy Mediterranean Diet.
@ItalyFoodies: Join Our Discussion- What's Your Take
1. Which wine do you think pairs better with the sweet flavor of Panettone?
2. Italy, as you know, has a great variety of olive oils. Can you explain the difference between the olive oils from the North of Italy and the ones from the South?
3. What is the best, and the real, recipe for the famous Risotto alla milanese?