Calling all children, teenagers, men and women, young people or seniors: YOU have to try Italian chocolate!
You've heard that Italian cuisine is special, you know the dishes are delicious, the taste is superb, but have you ever had the chance to try the chocolates? Like most Italian cuisine, its chocolate involves all senses: touch, smell, taste, sight, and makes an experience as well-worth remembering as that trip to the Colosseum (or at least the panino you had on the way!).
Here at Select Italy, we came up with our choice of the 5 most popular and globally recognized Italian chocolates. Read on, we offer a little taste of the world of Italian chocolate:
1. Modica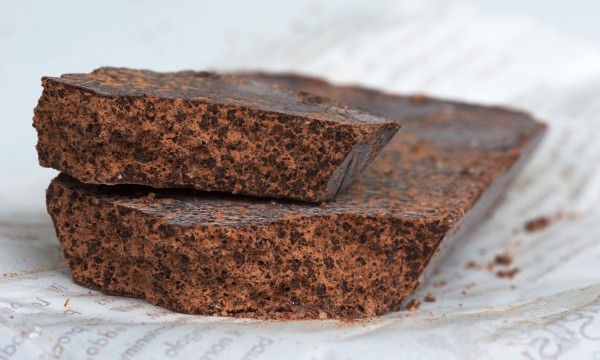 We suggest you get your hands on some Modica chocolate (credits: Wikimedia – Mussklprozz)
A popular and fine Italian chocolate is "cioccolato di Modica," made in Sicily. The tradition of chocolate making in Sicily came about centuries ago when the natives were taught the traditional process by Spaniards, beginning by collecting cacao beans (more about their influence on Sicilian Cuisine in this post). The seeds were cooked by a method literally translated as "cold chocolate," during which they are ground at 40 degrees with sugar and retain their buttery quality. The sugar, however, does not melt, and gives a gritty and crumbly consistency which is signature of Modica chocolate. At the end of the process, a variety of flavors, such as vanilla, red pepper, cinnamon, coffee, or citrus can be added and the product packaged and sold. Nowadays, Modicans use industrial machines to make their chocolate, found in bars or grocery stores  to be eaten as a delicious solid bar or to be mixed into a hot drink!
2. Perugina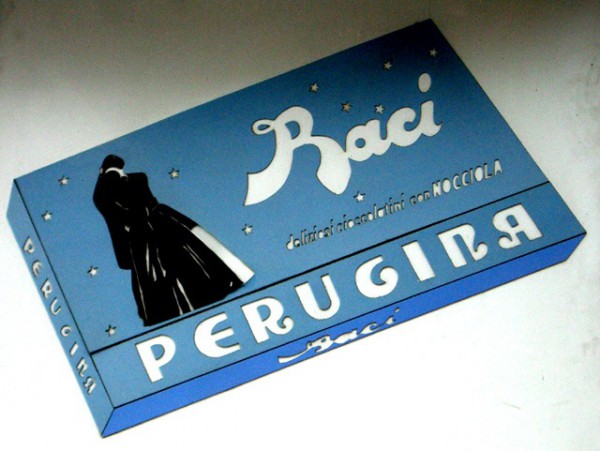 Perugina is the name of famous confection company in Perugia that produces chocolates as well as other sweets. It was founded in 1907 and bought by Nestlé in 1988, but its most important product is and always has been Baci Perugina, with its chocolate shell and a gianduia hazelnut filling inside. Baci, meaning "kisses", Perugina is a symbol in Italy for falling in love, largely due to the company's marketing campaign to push the idea that inside of the packaging, you can find a romantic "quote" written in several languages. This quotes is one way to say something that might fail you with speech. Check out below for an example of one of their romantic quotes.
"La Ragione e l'amore sono nemici giurati.
Reason and love are sworn enemies.
La raison et l'amour sont ennemis jurés
La razón y el amor son eternos enemigos A razão e o amor são eternos inimigo"
Have you ever found one of these quotes? Let us know which is your favorite so far below.
3. Ferrero
Ferrero was founded by Pietro Ferrero in Piedmont in 1942. Their first product was Pasta Gianduia, wrapped up in foil and made to cut and spread on bread. These days, Ferrero produces several treats, but in our opinion, the best remains Ferrero Rocher. These tasty morsels have crunchy chocolate with hazelnuts on the outside of a wafer with a chocolate and hazelnut filling, and all are wrapped in a gold paper. Ferrero Rocher is bought over the world along with other products from the company, including Nutella, Kinder Sorpresa, Duplo and other confections to be enjoyed during breakfast, lunch, or dinner!
4. Gianduiotto
Caffarel, founded by Pietro Caffarel in Turin in 1826, uses local materials to produce high quality products for a world market using the traditional chocolate-making method. This company often offers different packaging for various occasions, such as a heart box for Valentine's Day, or a Christmas tree box during the holiday season. These fun gifts are filled with their main specialty, Gianduiotto, named after a mask used for Turin's Carnival, Gian d'la duja. The chocolates are mix of hazelnuts of Piedmont, cacao beans and aromatic chocolate formed into a little boat or barchetta. The barchette can be eaten as a dessert and paired with sweet or sparkling wine, or Piedmont's prize wine, Barolo.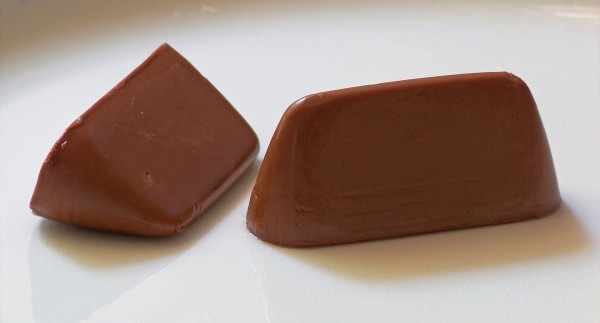 5. Cioccolata Venchi
Venchi has produced chocolate in Turin since 1878 using the traditional method along with the same passion with which they started. Venchi has several Maestri della cioccolata, or Master Chocolatiers, who pride themselves in pure chocolate with no additional preservatives using cacao from South America and Africa, hazelnuts from Piedmont, pistachio, olive oil and almonds. Venchi's shops include bars, pralines, slabs, liquids or products without gluten for sale.
Many of these chocolates can be immediately consumed or used in baking cookies, ice-cream, cupcakes, cookies butter with chocolate, cream of coffee and muffins. Want to know a specific recipe? Let us know below and we will point you toward our favorite!
If you want to give Italian chocolate a try, be sure to check out Select Italy's chocolate lover tours in Turin, the chocolate city, and Florence, for a chocolate and wine tasting.