Select Italy Holiday Ratings


We believe that customers booking a Select Italy are looking for that personal attention and individual service, which only a truly independent, specialist company can offer. We are passionate about Italy, and our sole aim is to provide our customers with quality holidays, backed by solid experience and the highest level of customer care. We truly are the Italian specialists, with Italian directors who have over 30 years' experience in selling vacations to Italy and a sales team also with many years of experience and a passion for selling Italy.

Select Italy comprises a large range of accommodation, from simple residences to luxury hotels. The official ratings are based on certain facilities or services being available and they do not take into account the size of the bedrooms or public rooms, nor the preferred décor of the owner, which may be at odds with your taste. Hotels in the same category, even in the same resort, can vary considerably in character, ambience, service and facilities and may not offer the same staffing levels and facilities, or be as well maintained. it must be bourne in mind that cost is a good indication of standards, particulary when comparing hotels in the same star rating.

As well as the hotel's official star rating, we have also given our own special rating, based on our personal opinion. This rating should be taken into consideration, especially when comparing hotels of the same official star rating. By all means browse our website to get an idea of what we offer. However, if like many of our repeat customers, you would like the reassurance of speaking to someone with first hand knowledge of a particular property or area, then do call us. Together we will find the perfect hotel and create a wonderful itinerary.



LUXURY

Italy's finest hotels; where guests can enjoy a highly attentive service in luxurious surroundings. Our luxury collection is the ideal choice for that special celebration, honeymoon or even a wedding.



SELECT

Our Select category includes hotels which we believe offer good standards of service, accommodation and facilities, and which are situated in excellent locations.



COMFORT

Mid range properties, offering a good level of service and comfort for their price.



VALUE

A collection of reasonably priced hotels, which offer a simple but decent standard of accommodation and represent excellent value for money.



VILLAGGIO

Our Villaggio selection are family resorts, which we believe offer a good standard of accommodation and a good range of facilities to keep the entire family occupied during the vacation. These are friendly and easy-going resorts, providing very informal service and representing good value for money. These resorts have a high proportion occupancy of International clientele.



Beach VacationsWellness & Spa HotelsFamily Friendly HotelsTop Family ResortsForte Village Resort
Prices From
Prices on request - Please call our Sales Consultants on 1-800-877-1755 or simply complete the below
Request a tailor made quote for this property
Choose your preferred departure date, duration and departure airport. Our experienced consultants will send you a personal quote with a price match guarantee.
About the hotel
Everyone is in for a treat at Forte Village Resort. From an exceptional spa to sports activities and boutique stores, you will find something to do no matter your taste and preferences. Children get their share of the fun too, with a kids' club, a children's restaurant and their own dedicated pools. With service and activities that constantly exceed expectations, the resort has amassed a loyal following of guests who return every year.

When you arrive at the Forte Village Resort, you may think you have landed at a tropical resort rather than one in the heartland of Italy. That is the beauty of Sardinia, the picturesque island where the resort is located. Surrounded by the blue sea, the mesmerising white sand beaches are just a stroll away from the property.

The Forte Village Resort, is a world unto its own. There are a clutch of 5-star hotels and a handful of 4-star properties. You get to choose from 44 suites and 14 villas, all of which offer stunning sea views. If you are not in the mood to explore the cultural and historical landmarks that Sardinia offers, you can simply take a dip in any one of the 9 swimming pools scattered through out the property, including 3 oasis-styled pools.

If you are not much of a water baby, there are opulent gardens throughout the resort where you can go for a relaxing stroll or relax in the sunshine. depending on the room you have booked, you can even relax in your very own terrace that overlooks the sea, or garden patio that opens to the blue sea.

For a relaxing, stress-free vacation, the Forte Village Resort, offers a variety of options ranging from a private message to physiotherapy to Thalassotherapy, at the Acquaforte Thalasso & Spa. There is Aesthetic Medical Center, Ayurvedic Park & Yoga, that offers special packages to relax the body and mind.

The resort is your own private sanctuary with exclusive areas reserved only for guests. The property offers a rare opportunity to take a complete break from your hectic life and soothe your soul. Privacy and prompt personal service are the hallmarks of the hospitality at Forte Village Resort. A unique experience awaits you.
HOTEL OPTIONS AT THE FORTE VILLAGE RESORT:

View & book - 4* Il Borgo
View & book - 5* Hotel Pineta
View & Book - 5* Hotel Castello
View & Book - 5* Villa Del Parco
View & book - 5* Le Dune

RESTAURANTS & BARS
The Resort is justly renowned for the variety and number of restaurants on offer. The hotel accommodation is offered on half board which includes buffet breakfast and dinner, lunch is not included but is available in a variety of beach facing and poolside outlets. Depending on the type of hotel or type of accommodation booked, you will have restaurants designated for each meal. For breakfast you may dine at your designated restaurant or at an alternative restaurant (by prior reservation, some with supplement).
For dinner, you may dine at your designated restaurant without prior reservation, or you can choose to dine at any of the other restaurants, most of which require only a prior reservation, although a few require reservation and the payment of a supplement. In total for breakfast, lunch and dinner there are 21 restaurants in high season. All drinks are payable locally.
All guests can dine in the Pineta buffet (the only place where house wine is included), the Forte grill, the Sardinian restaurant and at the Brazilian restaurant. Five-star hotel guests may also use the buffet of the Cavalieri, Le Dune, Bellavista and some guests also have access to them delightful Belvedere restaurant on the roof of Villa Del Parco. Gourmet restaurants and gourmet evenings hosted by visiting Michelin starred chefs are also available with a supplement e.g. Da Rocco Iannone, La terrazza San Domenico and the restaurant of Heinz Beck.
For lunch you may choose between excellent pizzas, cooked in a wood-burning oven at the Pizzeria accompanied by salads and pasta dishes, the selection of grilled fish, grilled meat and salads at the Beachcomber, the poolside Hells Kitchen terrace at the Oasis, or a variety of fresh fish and pasta dishes at the Fish Market.
The Resort also features a number of bars, including the Gelateria which serves its own delicious ice cream next to the beach bar Aquatica on the beach. Bars which stay open until late include the Wine Bar, Piazza Luisa table service and the disco at Leisureland.
Please note the opening of all restaurants may vary per season at the management's discretion and designated restaurants may change. Prior reservation is required and all drinks are payable locally.
What to wear. Casual, informal wear is recommended during the day. In the evenings you may wish to dress more formally (shorts and bermudas are not permitted in the restaurants at dinner). During spring and autumn evenings can be cool, so warmer garments are advisable.
SPORTS & LEISURE
For the sports enthusiast, the Resort is the perfect location, with an abundance of sporting activities for both adults and children.
10 tennis courts (10 clay, 1 grass and 1 synthetic), with floodlights for evening games, five-a-side and full-sized football pitches, ping-pong, basketball and volleyball. There is also a daily sports program, including aerobics. The use of beach chairs, sunshades and parasols is free. Water-sports lovers can indulge in sailing, diving, water skiing, wind surfing and paddleboats.
Also available at the Resort are bicycles, 10-pin bowling, a putting green, 1 synthetic grass, 1 natural grass and 6 clay tennis courts, a go-kart track, as well as qualified instructors and lessons for various sports. Nearby, there is a horse-riding centre providing lessons and, for the more experienced, trekking, and the 27-hole Is Molas Golf Course.
The resort is also renowned for its sports academies. In high season children can partake in the following activities and learn new skills to improve their game, often instructed by legends in a particular sport:
Chelsea Football Academy, Rugby, Tennis, Table Tennis, Cycling, Basketball, Netball, Hockey, Boxing, Swimming, Water Polo, Fencing, Climbing, Dancing Go-Karting and Chess.
CHILDREN'S ACTIVITIES
The entire Resort is a children's paradise, a stimulating world waiting to be discovered. Parents can leave their children in a wonderful oasis of pure fun, where they can play and make new friends, under the watchful eye of adult supervisors. Also available Mario's children's restaurant, offering lunch and dinner specially designed for them.
A Day Nursery is available for infants under 2, at a charge of approximately €15 per hour, payable locally. Baby sitting is approximately €15 per hour, payable locally (maximum 2 children).
• Mini Club: for children aged 2 to 12 years. Supervised activities and adventure playground.
• Junior Club: for youngsters aged 13 to 17 years. Offers a daily sports programme.
Children's Wonderland
Much more than a kid's club where kids can play at growing up.
With fantastic workshops where kids can model clay, cook pizza, play an instrument, dance, learn Italian and even create their own work of art on a canvas.
The Wonderland has 2 private pools and dedicated children's paddling pool. There is also an Aquapark located at Baia Delle Palme with water games for infants and exciting water slides for older children.

Extended child-minding service is also available outside normal opening hours.
IMPORTANT INFORMATION
Please note: city tourist tax charges applicable for Santa Margherita Di Pula are as follows. This is paid directly to the Forte Village Resort upon check-out. (Not applicable to children under the age of 12 years).
All months (excl. August)
Four-star properties - Eur 1.00 per person per night
Five-star properties - Eur 1.50 per person per night
August only
Four-star properties - Eur 1.50 per person per night
Five-star properties - Eur 2.00 per person per night
City Tax charges are subject to change by the local authority
As a preferred travel partner of the Forte Village, we have the best rates available. Contact us now for your preferential quotation provided by our expert Forte Village Advisers Team who have extensive personal knowledge of this fabulous resort.
Accommodation
Similar Properties You May Like...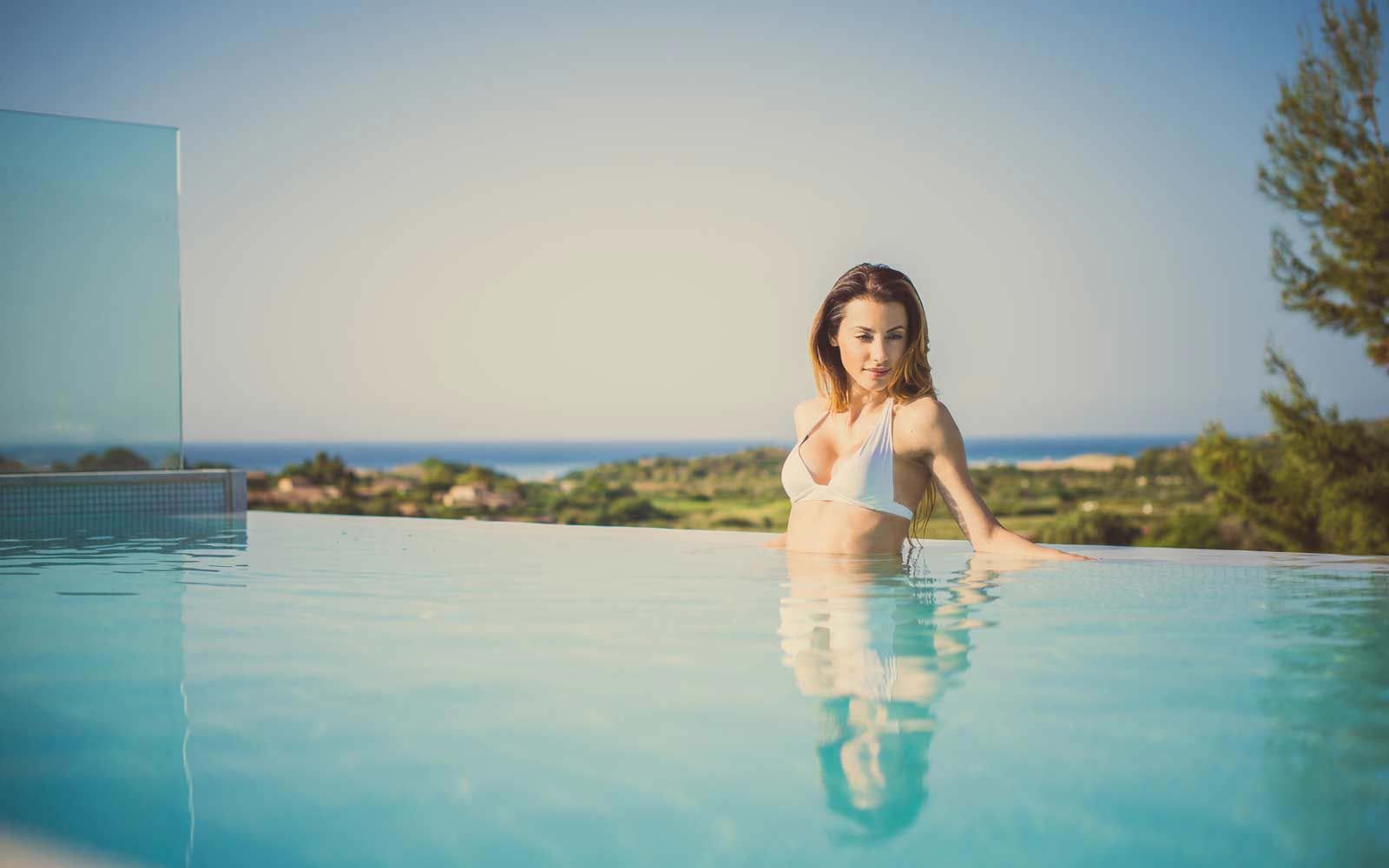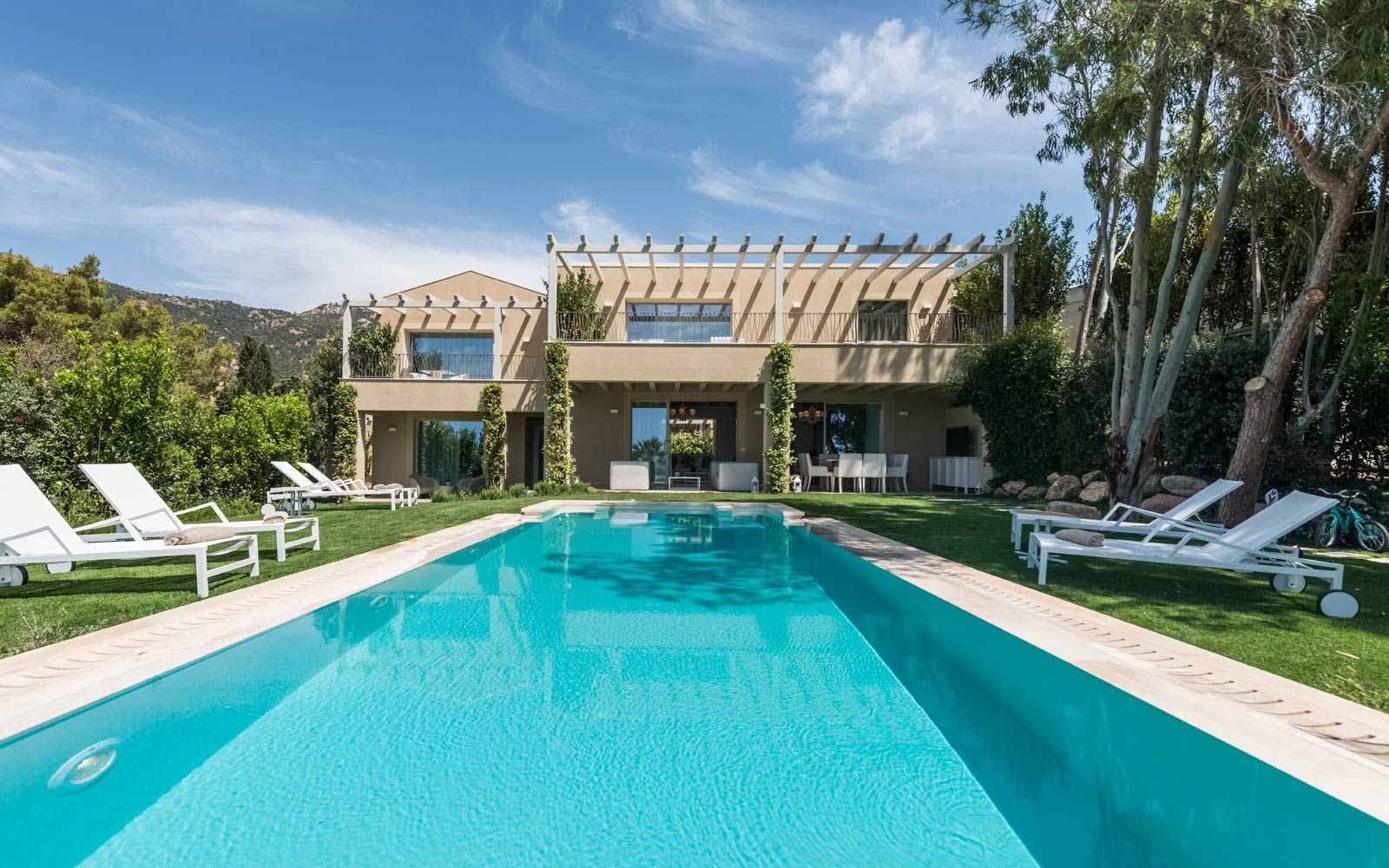 Sardinia > Santa Margherita Di Pula