Select Italy Holiday Ratings


We believe that customers booking a Select Italy are looking for that personal attention and individual service, which only a truly independent, specialist company can offer. We are passionate about Italy, and our sole aim is to provide our customers with quality holidays, backed by solid experience and the highest level of customer care. We truly are the Italian specialists, with Italian directors who have over 30 years' experience in selling vacations to Italy and a sales team also with many years of experience and a passion for selling Italy.

Select Italy comprises a large range of accommodation, from simple residences to luxury hotels. The official ratings are based on certain facilities or services being available and they do not take into account the size of the bedrooms or public rooms, nor the preferred décor of the owner, which may be at odds with your taste. Hotels in the same category, even in the same resort, can vary considerably in character, ambience, service and facilities and may not offer the same staffing levels and facilities, or be as well maintained. it must be bourne in mind that cost is a good indication of standards, particulary when comparing hotels in the same star rating.

As well as the hotel's official star rating, we have also given our own special rating, based on our personal opinion. This rating should be taken into consideration, especially when comparing hotels of the same official star rating. By all means browse our website to get an idea of what we offer. However, if like many of our repeat customers, you would like the reassurance of speaking to someone with first hand knowledge of a particular property or area, then do call us. Together we will find the perfect hotel and create a wonderful itinerary.



LUXURY

Italy's finest hotels; where guests can enjoy a highly attentive service in luxurious surroundings. Our luxury collection is the ideal choice for that special celebration, honeymoon or even a wedding.



SELECT

Our Select category includes hotels which we believe offer good standards of service, accommodation and facilities, and which are situated in excellent locations.



COMFORT

Mid range properties, offering a good level of service and comfort for their price.



VALUE

A collection of reasonably priced hotels, which offer a simple but decent standard of accommodation and represent excellent value for money.



VILLAGGIO

Our Villaggio selection are family resorts, which we believe offer a good standard of accommodation and a good range of facilities to keep the entire family occupied during the vacation. These are friendly and easy-going resorts, providing very informal service and representing good value for money. These resorts have a high proportion occupancy of International clientele.



Beach VacationsTop Family ResortsFamily Friendly HotelsItalian Hospitality CollectionWellness & Spa Hotels
Prices From
Prices on request - Please call our Sales Consultants on 1-800-877-1755 or simply complete the below
Request a tailor made quote for this property
Choose your preferred departure date, duration and departure airport. Our experienced consultants will send you a personal quote with a price match guarantee.
About the hotel
The Chia Laguna resort has everything you need in one location: A few hotels offering accommodation, activities for guests of all ages, restaurants, boutique shops, and the cutest transportation to and from the beach in the form of a small train. You'll have to experience it first hand to understand how special this resort really is, why customers keep coming back year after year and call it a second home.
FACILITIES
Among the many facilities its guests can enjoy the benefits of, the magnificent Piazza is a favorite. With the boutiques shopping experience and as the venue where the evening entertainment is hosted; its multitude of bars and restaurants really add to the atmosphere. Other facilities in the Resort include the Tennis Club, the Diving Centre and the Nautical water-sports Center.
There are marvelous beaches of fine golden sand where you can relax or join in with the many sports activities and the Baby and Kids Club. Chia Laguna was voted as "Mediterranean's Leading Family Resort" at the World Travel Awards, the Oscars of International Tourism. The much sought-after recognition confirms the quality of the services offered, already certified at the Oscars of Tourism where Chia Laguna Resort was awarded with Italy's Leading Resort. Chia Laguna is truly proud to have been voted Seven Stars Family Resort 2017 at the fifth Seven Stars Luxury Hospitality and Lifestyle Awards. The accolade is awarded for excellence in the international hospitality and lifestyle sector, based on a rigorous selection process.
NB First and second rows of sun-beds and umbrella situated on the beach are charged locally (subject to availability), other rows are free.

Please note:
- Some facilities have additional costs and some of them are subject to seasonal demand and seasonal availability.
- All facilities are subject to weather conditions and open and close at the management's discretion. During low season facilities are reduced.
- The hotel may host conventions or conferences.

RESTAURANTS & BARS
Chia Laguna offers guests a choice of 9 restaurants (in high season). At Chia Laguna experience a journey of taste and flavor as they take on a thousand different forms. Master chefs use extra-fresh natural ingredients, many are sourced locally, to match Mediterranean flavors with those of international cuisine. Every day it's a discovery of new flavors, atmospheres and sensations, by joining the Dine Around program, which enables you to try each evening a different restaurant for your dinner. In the à la carte restaurants included in the program you will find the Dine Around menu reserved for you. In low season the restaurants open are about 3/4. There are also 8 different bars (in high season), so why not enjoy a coffee in the piazza or a delicious cocktail at the pool bar.
NB: The Dine Around program is subject to a supplement, which varies according to which hotel you are staying in and to the restaurant you choose to dine in.
SPORTS & LEISURE
Chia Laguna offers all guests a wide range of sporting activities, some free of charge, whereby every day you can take group lessons organized by our certified instructors. The hotel provides free group lessons for the following activities: Tennis, Football, Fitness and Running.
A privately furnished section of beach, 700 meters from the hotel, is supplied with beach towels, sun-beds and parasols free of charge, and is served by a complimentary mini-train service, operating from just outside the main reception. A variety of water-sports facilities (windsurfing, sailing, water skiing, scuba diving) are available exclusively for guests at local cost.
CHILDREN'S ACTIVITIES
At Chia Laguna, kids' and teens' holidays are tailor-made for each age group. Set against the magical backdrop, of Chia Laguna every accommodation and enjoyment solution is planned to meet the needs of kids and teens up to the age of 17. The Bimbi Restaurant, the Miniclub, the Teens Club, the Chia Express train to the beach and the specially planned entertainment activities and shows all cater to different age groups and attain a high level of service and entertainment...
NB: Some activities are free/some at local charge.
AWARDS
Chia Laguna was awarded Italy's Leading Family Resort 2018 at World Travel Awards. Voted for by travel and tourism professionals and business and leisure travel consumers worldwide.
Chia Laguna also won the 2018 Seven Stars Family Resort award at the Seven Stars Luxury Hospitality and Lifestyle Awards. The awards are given by the International Hospitality Hall of Fame, the independent international organization that selects the very best international professionals in the industry.
Please note:
City tourist tax charges applicable by Domus De Maria local authority. This has to be paid directly to the Chia Laguna upon check-out. (Not applicable to children under the age of 12 years).
Accommodation
Similar Properties You May Like...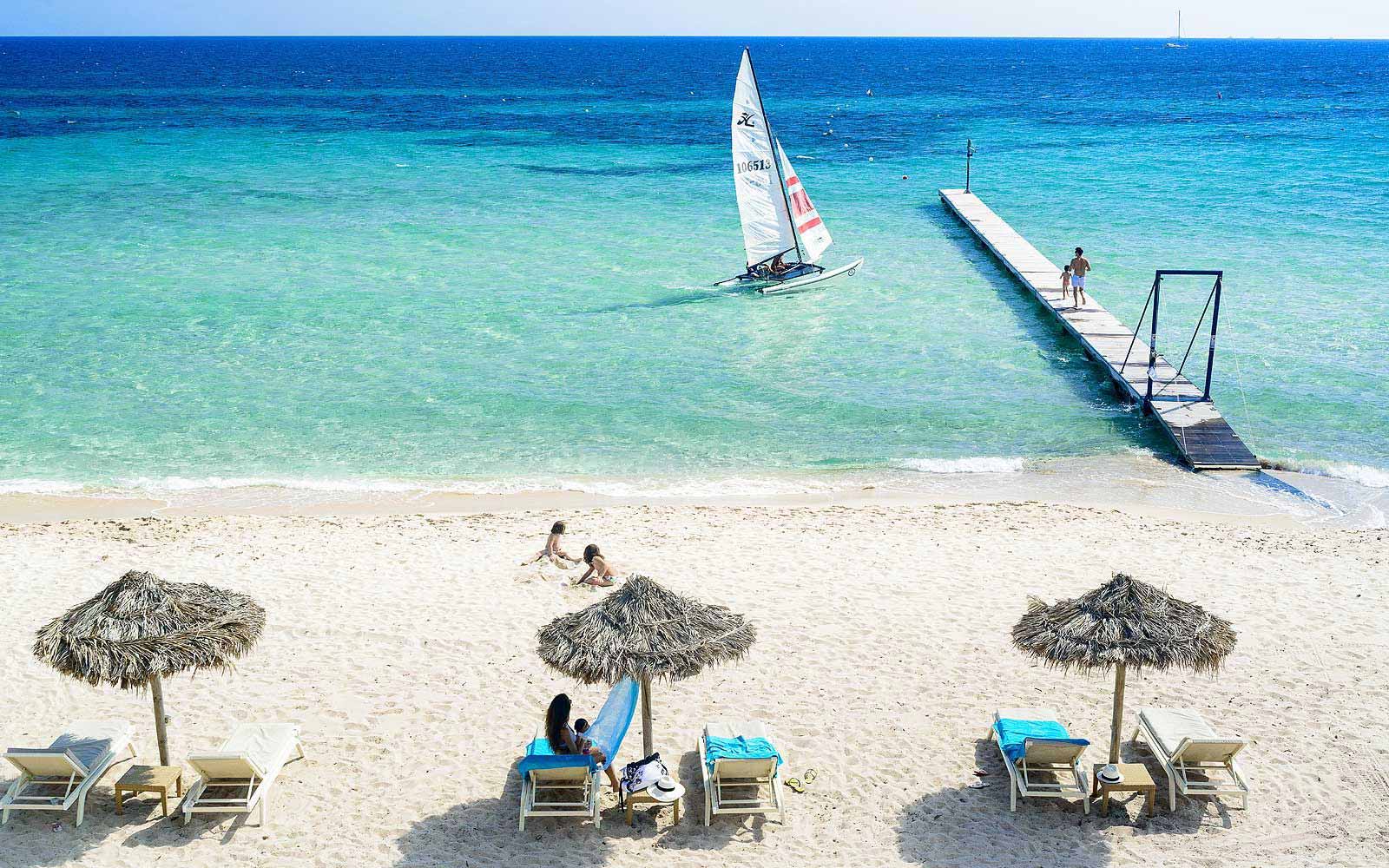 Sardinia > Santa Margherita Di Pula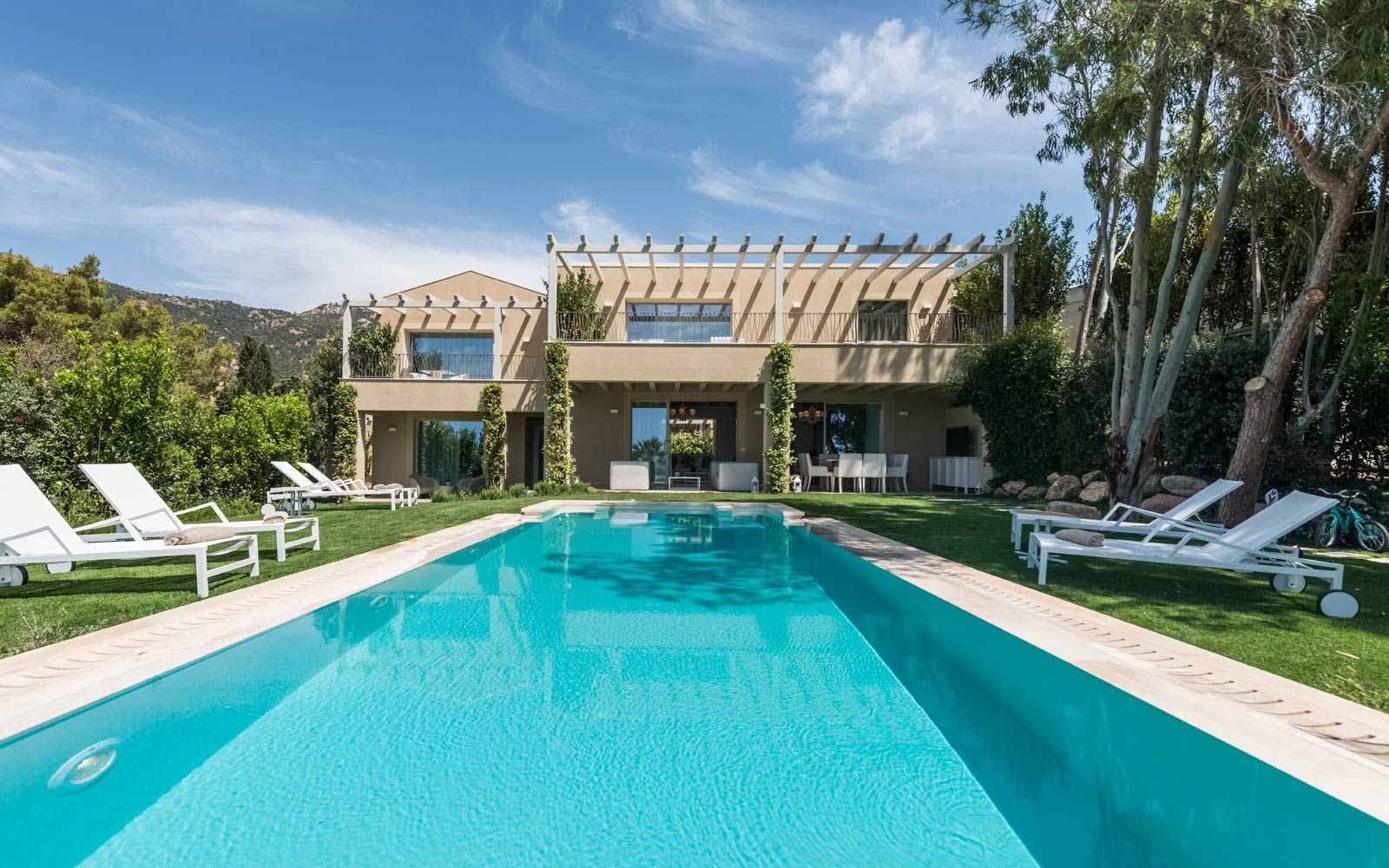 Sardinia > Santa Margherita Di Pula