Select Italy Holiday Ratings


We believe that customers booking a Select Italy are looking for that personal attention and individual service, which only a truly independent, specialist company can offer. We are passionate about Italy, and our sole aim is to provide our customers with quality holidays, backed by solid experience and the highest level of customer care. We truly are the Italian specialists, with Italian directors who have over 30 years' experience in selling vacations to Italy and a sales team also with many years of experience and a passion for selling Italy.

Select Italy comprises a large range of accommodation, from simple residences to luxury hotels. The official ratings are based on certain facilities or services being available and they do not take into account the size of the bedrooms or public rooms, nor the preferred décor of the owner, which may be at odds with your taste. Hotels in the same category, even in the same resort, can vary considerably in character, ambience, service and facilities and may not offer the same staffing levels and facilities, or be as well maintained. it must be bourne in mind that cost is a good indication of standards, particulary when comparing hotels in the same star rating.

As well as the hotel's official star rating, we have also given our own special rating, based on our personal opinion. This rating should be taken into consideration, especially when comparing hotels of the same official star rating. By all means browse our website to get an idea of what we offer. However, if like many of our repeat customers, you would like the reassurance of speaking to someone with first hand knowledge of a particular property or area, then do call us. Together we will find the perfect hotel and create a wonderful itinerary.



LUXURY

Italy's finest hotels; where guests can enjoy a highly attentive service in luxurious surroundings. Our luxury collection is the ideal choice for that special celebration, honeymoon or even a wedding.



SELECT

Our Select category includes hotels which we believe offer good standards of service, accommodation and facilities, and which are situated in excellent locations.



COMFORT

Mid range properties, offering a good level of service and comfort for their price.



VALUE

A collection of reasonably priced hotels, which offer a simple but decent standard of accommodation and represent excellent value for money.



VILLAGGIO

Our Villaggio selection are family resorts, which we believe offer a good standard of accommodation and a good range of facilities to keep the entire family occupied during the vacation. These are friendly and easy-going resorts, providing very informal service and representing good value for money. These resorts have a high proportion occupancy of International clientele.



Wellness & Spa HotelsBeach Vacations5-Star and Luxury Hotels
Prices From
Prices on request - Please call our Sales Consultants on 1-800-877-1755 or simply complete the below
Request a tailor made quote for this property
Choose your preferred departure date, duration and departure airport. Our experienced consultants will send you a personal quote with a price match guarantee.
About the hotel
As you arrive to Borgobianco Resort & Spa, you will be welcome by a calming sea of white complemented by the countryside's fresh air. A 5-star retreat in every sense of the word, you will be treated to attentive service where every guest's needs are taken care of, food of exceptional quality made exclusively with locally grown produce, and a complimentary shuttle transporting guests to the nearby beach.

The Borgobianco Resort & Spa stands shimmering against the skyline like a royal Italian castle. Set amidst the green, rolling hills of Puglia, the luxury resort's idyllic countryside setting is an ideal getaway for those looking to de-stress and rejuvenate.
Everything about the Borgobianco Resort & Spa spells peace and calmness: the exterior walls are covered in a cool white; the outdoor area features open spaces to lounge around with a refreshing swimming pool; the interior rooms are decorated in a cream colour palette with eye-pleasing furnishings. Speaking of rooms, there are 48 guestrooms and suites exquisitely designed in premium luxury. All of the modern conveniences such as self-adjustable air-conditioning, satellite TV, safe, mini-bar and free Wi-Fi are available in each room. All the rooms and suites also feature a spacious balcony that overlook the verdant hills or the calming Adriatic Sea.
The highlight of the Borgobianco Resort & Spa is its spa - the Unica wellness center. Guests can indulge in a variety of beauty treatments and massages aimed at correcting the body's self-healing mechanism. There are also various facilities such as an indoor heated pool with hydromassage and water blade, sauna, Turkish Bath where the guests can relax and unwind.
Another interesting feature of the luxury resort is its restaurant, The White that follows the 'km 0' concept where all the produce is either grown in the hotel's own garden patch or bought directly from local farmers. The Borgobianco Resort & Spa is an ideal retreat for those looking to take a calm, relaxing break from their busy, stressful lives.
Accommodation
Categories:

All 48 guest-rooms and suites exude the charm and elegance of the region, bright and spacious, each room features self-adjustable air-conditioning, satellite TV, safe, mini-bar and free Wi-Fi.

Deluxe rooms: double room with a balcony or terrace overlooking the surrounding country-side or the Adriatic Sea.

Suites: composed of one double bedroom and a lounge (either open plan or separated by a door), ensuite bathroom (with hydromassage bathtub on request only) and a large terrace or balcony overlooking the pool, the countryside and the sea.
Similar Properties You May Like...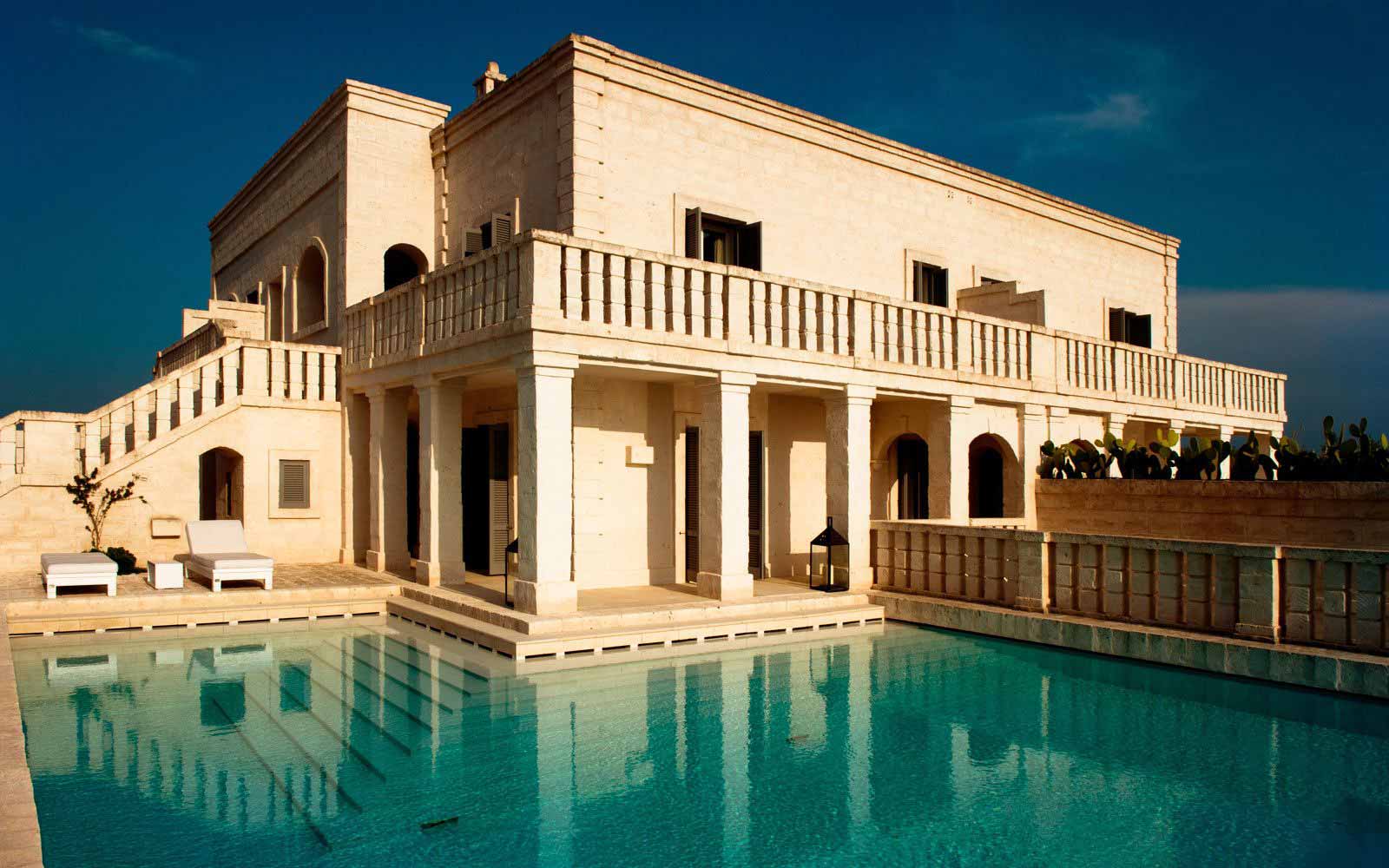 Puglia > Savelletri Di Fasano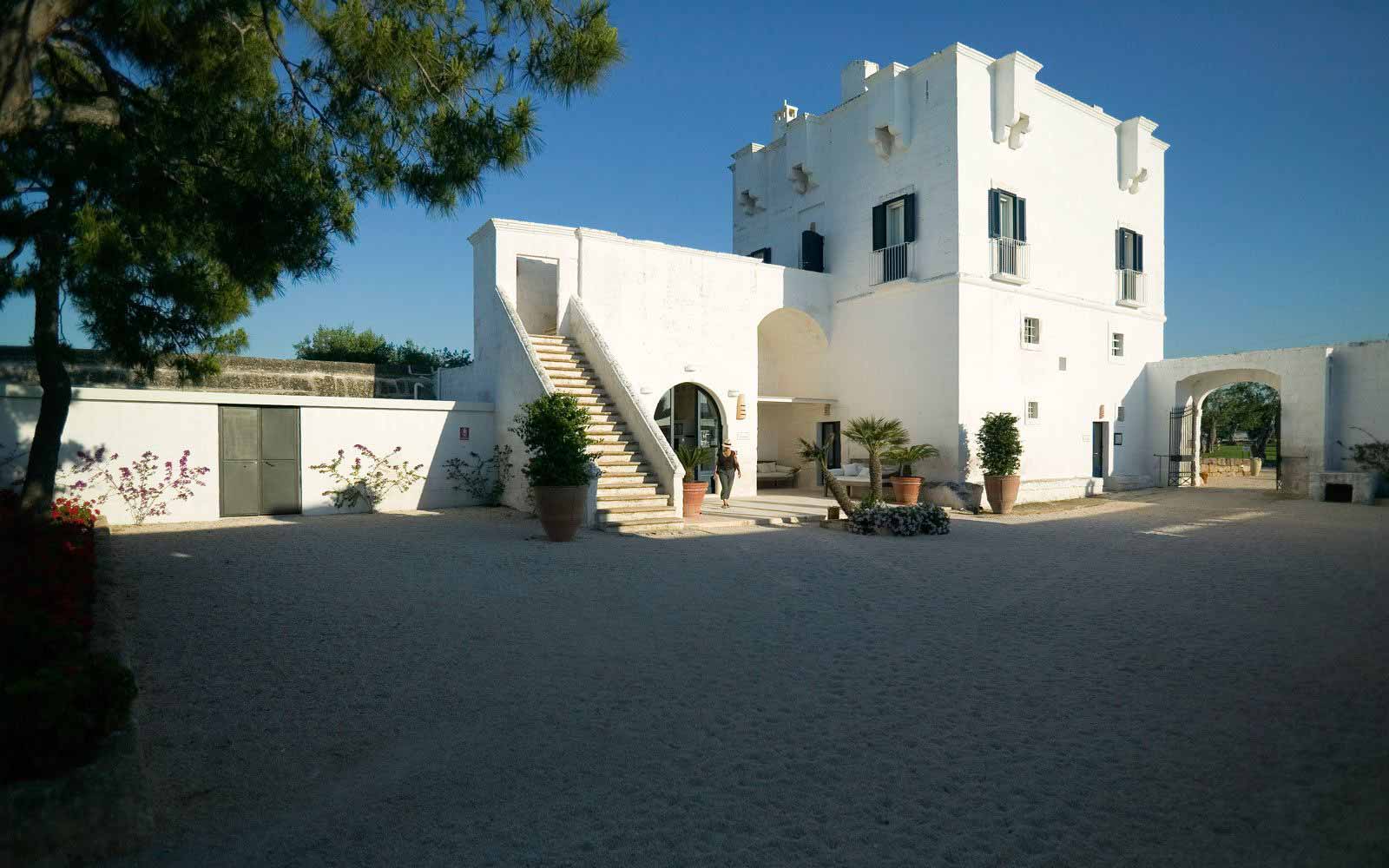 Puglia > Savelletri Di Fasano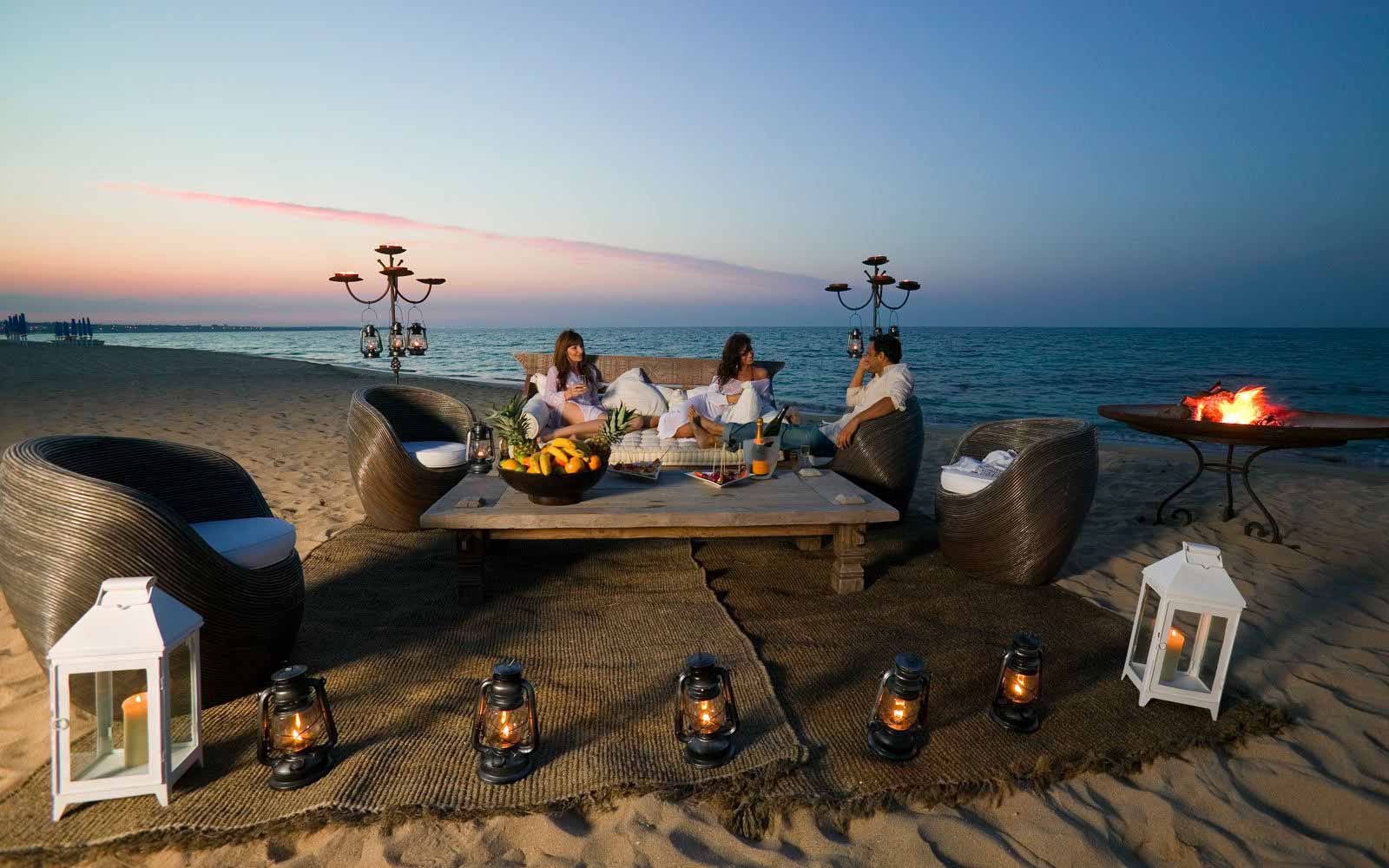 Puglia > Savelletri Di Fasano