Venice in December is a magical, mystical place. All the usual must-see spots are there, from the sumptuous Doge's Palace to the colonnaded St Mark's Square and mouth-watering Rialto fish market, but there's an added charm. With the big summer tour groups and many cruise ships tucked up at home, the streets are returned to the Venetians and real city life re-emerges again. Sea fogs occasionally slink and slide across the lagoon, smothering the city in a beautiful, eerie light. And sleek, black gondolas still glide silently along the canals that crisscross the city like a network of arteries and capillaries. This is definitely the time to discover the real city in a way you've never seen it before. So let's have a look at what awaits in Venice this December.
1) St Mark's, the Doge's Palace, museums & galleries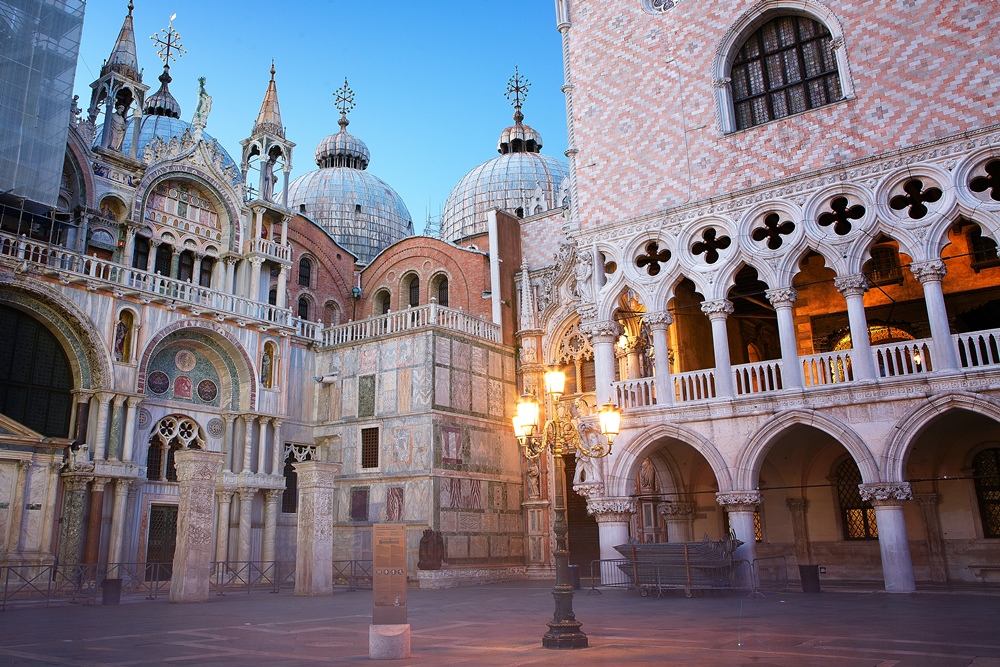 The city is bursting with centuries of history. And the advantage of visiting Venice in December is that you can stroll through the streets unhindered, just as you might have done 400 years ago since the summer hoards have left. The same goes for seeing the sights so you can go straight into the Doge's Palace, avoiding the summer queues, and enjoy its sumptuous, gilded rooms to your heart's content, lingering over the Globe Room and the breath-taking state rooms. Or stop to admire the golden mosaics and ancient life-sized bronze horses in St Mark's Basilica, taking as long as you want to study the craftsmanship, skill and detail created centuries ago. And take your time as you journey through Venetian art at the Academia Gallery or Peggy Guggenheim's contemporary art collection at her eponymous gallery. Simply put, there is no need to rush around Venice in December; its there to be enjoyed and explored like a true Venetian.
2) Learn to cook like a Venetian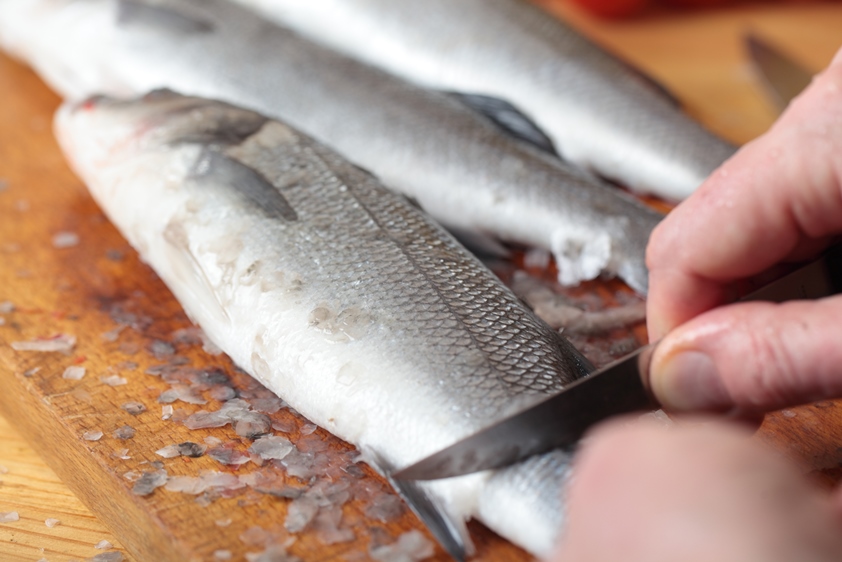 If the weather is a bit too wintry for sightseeing, then a lesson in Venetian cooking is just the thing to warm the chilliest visitor. Local chef Isabella takes you into her own city center home kitchen to teach you the secrets of a cuisine that draws much of its inspiration from the sea and lagoon that surrounds the city. Typical Venetian recipes might include baccalà (codfish), octopus salad and sarde in soar (sardines with onions). And Isabella takes you through more dishes, teaching you how to fillet a sea bass and prepare a tasty, local dessert. But the highlight of the entire experience has got to be the chance to sit down altogether at the end of the lesson to eat the fruits of your labor. Don't forget to take the recipes home to test out on your family in the new year – it's the perfect souvenir of Venice in December!
3) Christmas decorations on Murano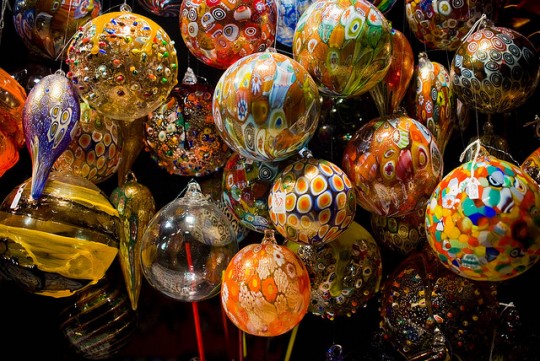 December means Christmas and Venice's glass-making island of Murano knows how to do it, kicking off on 5th December and celebrating until Epiphany on 6th January. The main street, Fondamenta dei Vetrai, sparkles with Christmas lights delicately strung across the narrow canal. And glass shops offer all manner of handmade decorations, too. From the most beautiful glass bubble baubles, to delicate table-top Christmas trees and witty Santas in gondolas, you can stock up on everything you'll need for the holiday period.
Look out, too, for the festive glass sculptures that dot the canals. The blue "Comet Glass Star" by local master glass master Simone Cenedese explodes with 500 blown glass spikes. Meanwhile, a stunning glass Christmas tree can usually be found somewhere on the island, but locations change each year so it's a little treasure hunt to find it!
4) Treat your sweet tooth to Christmas cakes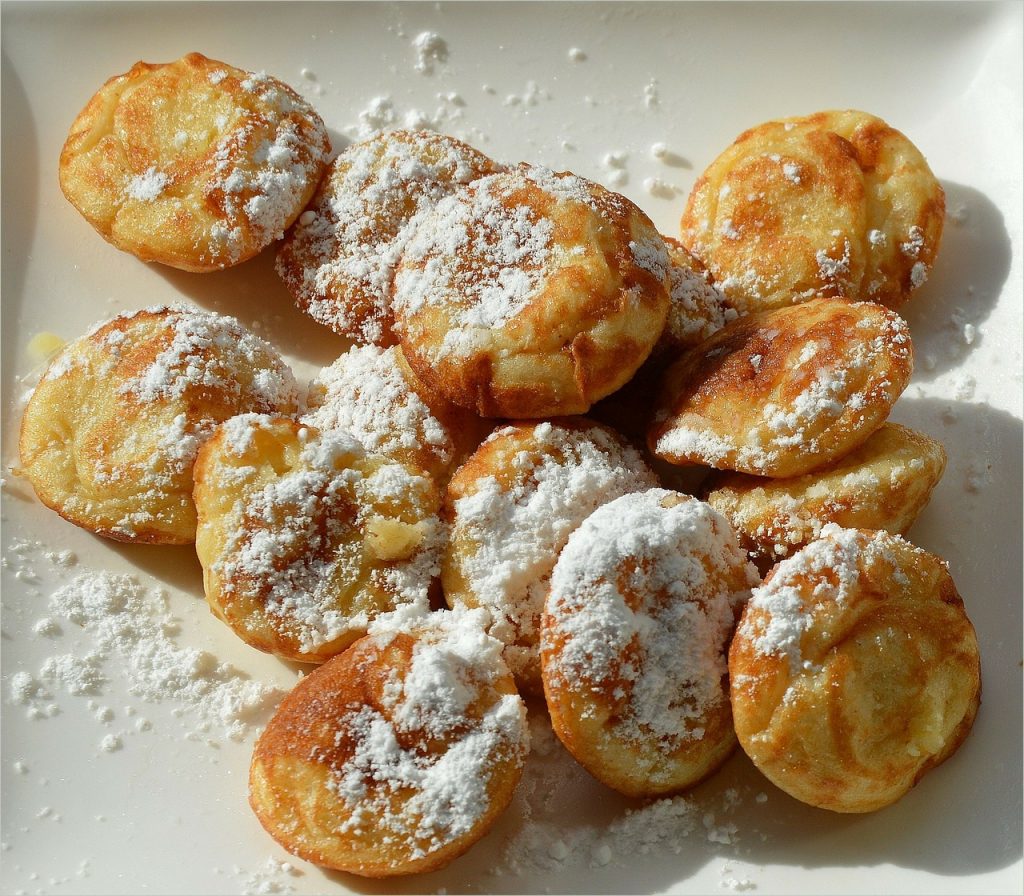 Christmas in Italy is a foodie affair and every region has its traditional festive recipes. Venice is no different, its patisseries and bakeries bursting with traditional cookies, cakes and sweets. Typical Venetian biscuits include essi, zaeti and baci in gondola. But it's the seasonal specialities of frittelle fried doughnuts and brittle galani, both of which are sold from late December through the end of Carnival in early Spring, that really tickle the tastebuds. Don't miss all the different Italian Christmas cakes, either. From Milan's panettone to Verona's pandoro to Siena's panforte, each area has its own version. And if all this talk of cakes is making your mouth water, why not treat yourselves to a four-hour private tour of sweet Venice's best cake and chocolate shops with your own expert guide to explain the city's links to the history of sugar, coffee and chocolate. Delizioso!
5) Get lost in the winter fog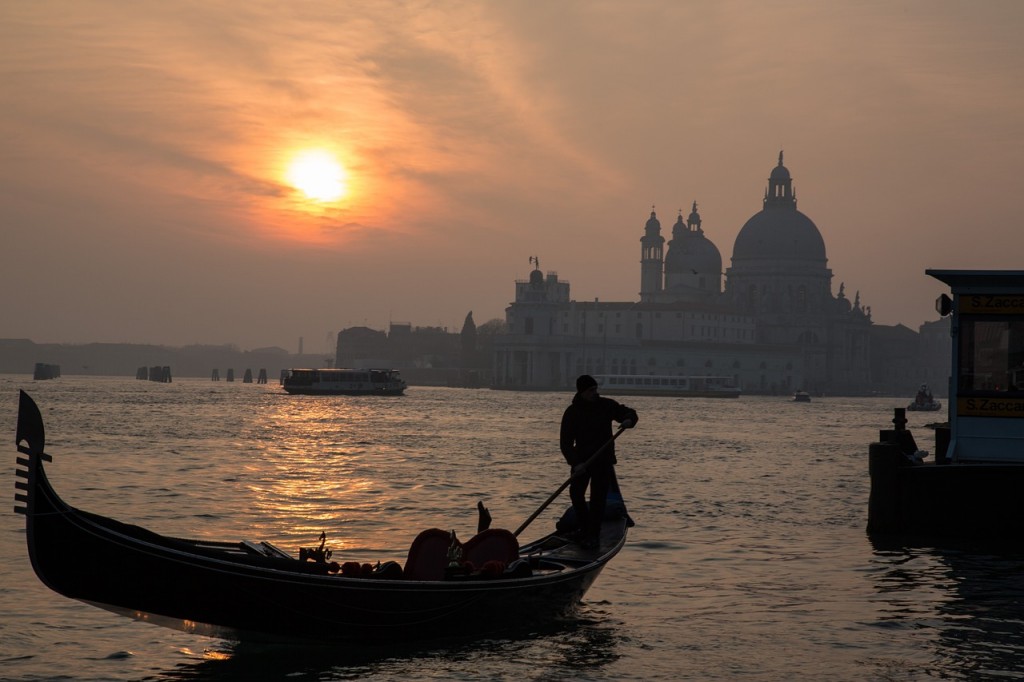 Now this might not seem like a great reason to visit Venice in December, but there are few things as satisfying as wandering through the streets and alleyways to explore off-the-beaten track. On sunny days, the luminous winter sun lights up the marble palaces and stone houses against an azure blue backdrop. But when the sea fog rolls in, the city takes on a totally new appearance. It's as if the city has been wrapped in cotton wool; sound is muffled, boats slow to a walking pace and buildings disappear into the mist, leaving just pale outlines of themselves. The city is never quieter or stiller than during the fog, and it adds another layer of magical mystery to an already secretive city.
6) Christmas concerts
Venice is a very musical city. It's the birthplace of Vivaldi, the world-famous classical composer and also home to La Fenice, one of the most renowned opera houses in Italy. With musical evenings also hosted in many palaces around the city by masked musicians and string ensembles, you're positively spoilt for musical choice. It's a wonderfully evocative way to spend an evening, just as Venetians would have done at the height of the Republic, listening to opera and classical music surrounded by the sumptuous city's palazzi and gilded theater boxes. Don't forget to book early!
7) Celebrate New Year's Eve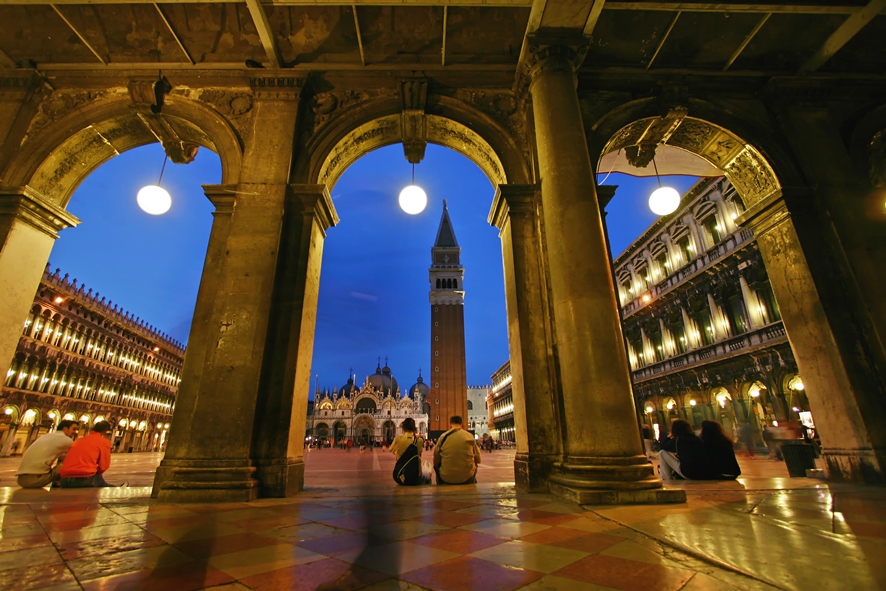 And finally, if you're planning to spend New Year's Eve in Venice, expect fireworks. Celebrations center around St Mark's Basin in front of the Doge's Palace, with thousands of locals gathering along the waterfront to raise a toast to the new year. Bars throughout the city charge up the evening's revelers with an ombra (a small glass of wine) and aperitivi before everyone heads to St Mark's Square for the midnight firework show that spectacularly lights up the historic skyline. It's a wonderful way to end one year and kick off the next, creating memories that will last a lifetime.
Visiting Venice in December
Venice is a stunningly beautiful city at any time of the year. Whether gleaming in the summer sun or hiding under a winter fog, its magical history and unique culture continues to fascinate visitors from near and far. So what's top of your Venetian wish list? Leave us a comment or speak to our travel specialists to make your wishes come true. Venice in December won't disappoint!