Two riverside neighborhoods vie for the best gastro-tour in a town that loves to eat
When James Bond parachuted into Rome to land on the Ponte Sisto bridge during the filming of "Spectre," all eyes were focused on the Tiber River that lazily snakes its way through the center of Rome. Its waters and banks became a movie set for several weeks and so did Trastevere, the neighborhood on the west bank of the river to the south of Vatican City. Trastevere has always attracted visitors to the open-air theater of its characteristic piazzas (Piazza Trilussa, Piazza Santa Maria in Trastevere, Piazza San Cosimato), historic churches, and winding, cobblestoned alleys that still retain something of a "small village feel" in the midst of the big city. A guided walking tour or an early evening Tour & Taste to discover where the locals stop for the best food and wine is a great way to experience another side of Rome (and take care of dinner at the same time!).
But Trastevere isn't Rome's only riverside neighborhood that beguiles due to its local color and authentic way of life. We're partial to Testaccio too, situated on the river's opposite bank, south of the Colosseum and the Aventine Hill. This working-class district, said to be where the true Roma soccer supporters are born and bred, doesn't get as many tourists as its better-known sister across the Tiber, however, Testaccio's credentials as a foodie destination are firmly established by landmark delis like Volpetti and old time trattorias like Perilli a Testaccio — they've been serving outstanding pasta alla carbonara since 1911.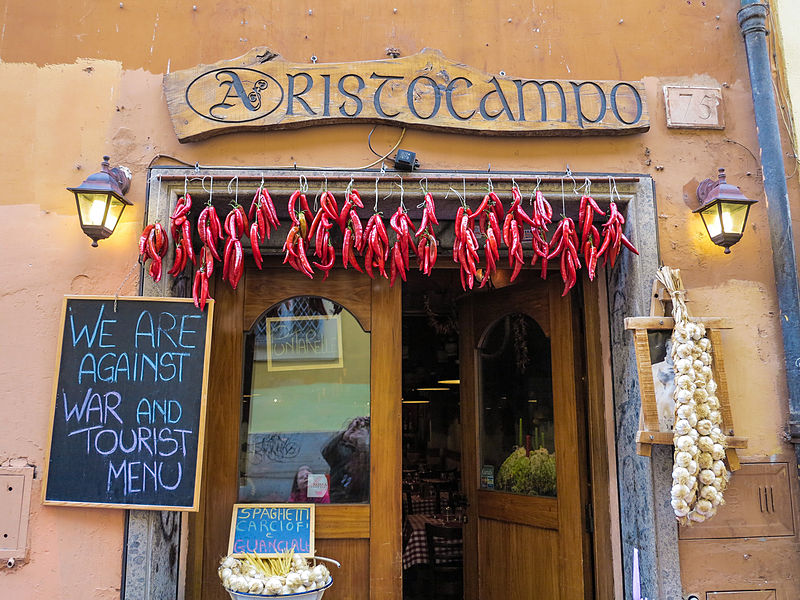 Volpetti happens to be the first stop on our Small Group Food Tour of the Testaccio District, a four-hour exploration of the neighborhood that hits nine different establishments in a moveable feast of the very best gastronomic products that Italy has to offer. A fantastic food emporium, Volpetti is worth visiting for the aroma alone: prosciutto from Parma or the Friuli region, pecorino cheese studded with black truffles, salami infused with Barolo wine, aged balsamic vinegar, smoked cheeses or hard cheeses for grating, fresh mozzarella, sun dried tomatoes, bread, extra-virgin olive oil, and the list goes on and on!
After sampling a couple of traditional products here, it's off to an unique trattoria dug into the artificial hill known as Monte dei Cocci (Hill of the Shards). The ancient Romans used to dump their broken pieces of pottery and fragments of oil amphorae here, when goods were unloaded at the nearby river port on the Tiber. Over time all this refuse swelled into a high mound into whose base grottos were dug for use as cellars and stables; many centuries later these storerooms have been turned into restaurants, pubs, and trendy wine bars. After a mini-meal to sample some classic Roman pasta dishes, the tour moves on to a small shop that specializes in traditional street food like trapizzino – a triangular pocket of pizza dough filled with meat, cheese, or vegetables – and the addictive fried rice balls the Romans call suppli'.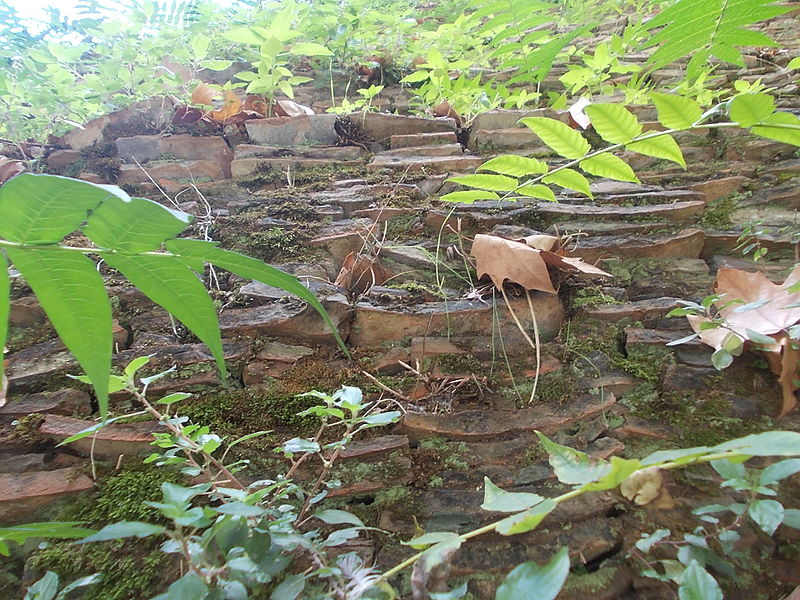 Testaccio was a bustling hub of commercial activity in antiquity, and 2,000 years later the area's covered food market is still one of best in town. In the summer of 2012 the market left its former site in Piazza Testaccio, where it had been for over a century, for a new location right below Monte dei Cocci. The new architect-designed marketplace has room for 103 stalls, and although some consider it to be an architectural masterpiece, while others say it's an absolute horror, nobody disputes that the solar panels on the building's roof that supply most of the energy to run it are an excellent thing.