It's no mystery that Italy is a very fashion-conscious country. In a previous article we gave you advice on how to dress appropriately when visiting Italy during summer, but this time we want to be more specific about choosing the perfect attire for the Vatican.
When visiting the Vatican, you have to think of it like a very exclusive club: to be sure to get in, you need to be dressed right! Find out the most appropriate dress code for this special location and you will not be turned away at the entrance.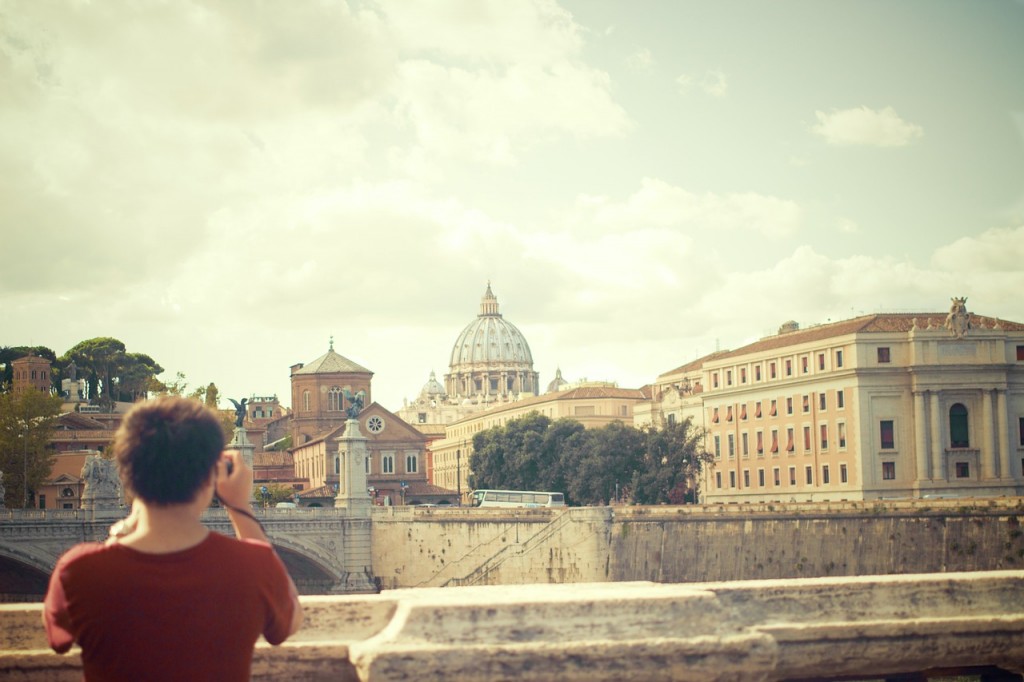 The appropriate dress code for visiting the Vatican
The Vatican is a world famous historical and religious complex in the heart of Rome, including the Vatican Museums, The Sistine Chapel, the Vatican Gardens and St. Peter's Basilica. It holds extreme significance for the global Christian community and is visited by millions of tourists and pilgrims each year, the majority of them choosing summertime to travel. However, during the warm summer months many of them are turned away at the entrance because their dress code does not comply with the rigorous Vatican regulations in terms of appropriate clothing.
Let's not shy away from it: summer in Italy can be blazing hot, and if you're going to Rome in June, July or August you'd probably do anything to stay cool. Dressing properly to visit sacred sites can be challenging under these circumstances, but there is a way to keep cool and also be granted access to some of Italy's most famous and enchanting attractions.
So how do you dress to impress at the Vatican?
Here are 8 tips for both men and women when visiting the Vatican – and still manage to survive the heat! Before we start, bear in mind this rule of thumb: when visiting any Christian site in general, (and the Vatican in particular!) showing off too much of your arms, cleavage, back and legs skin can be considered disrespectful. You may find churches in Italy that have a more relaxed attitude to summer attire, but we don't recommend that you take chances – especially if you have been waiting a long time in line to get in, it could be very disappointing to be refused access!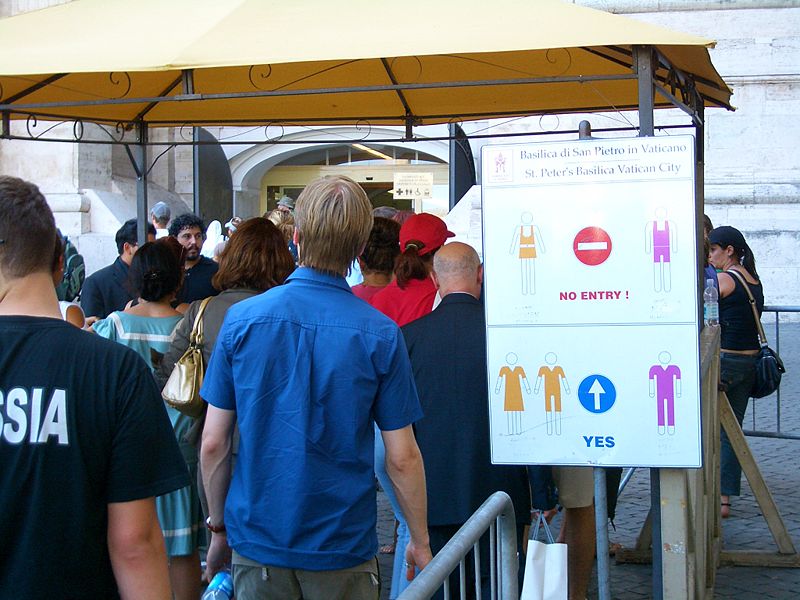 Here is what you should and should not wear when visiting the Vatican:
Avoid any top that is sleeveless: a blouse, a short-sleeved shirt or T-shirt will do just fine;
Avoid graphics, slogans or patterns on your clothes that may be unsuitable or offensive to the spirit of the sacred place you're touring;

Sheer fabrics and transparencies that are too revealing are not ideal;

Cropped tops showing off your belly are definitely a bad outfit choice;

Wear trousers, jeans, dresses or skirts that are knee-length. Alternatively, consider taking with you leggings, tights or a scarf to wrap around your waist to cover up your legs;
Wear shoes! Sandals are fine, but flip flops are considered too relaxed as footwear to enter the Vatican;

If you're wearing a hat or a cap, you'll have to remove it once you're inside the building;

Basilicas and museums can be chilly even in summer: bring a scarf or a pashmina with you. Not only it'll be useful if worn around bare shoulders or legs, but you'll avoid unpleasant temperature changes when going inside the buildings.
Have you been to the Vatican already? If so, tell us what you wore and share your tips with other readers!