Thanksgiving dinner. It's supposed to be a fabulous representation of all that makes American food, American. A gigantic turkey surrounded by mashed potatoes and stuffing. Salad, dinner rolls, gravy boats, and cranberries. Top that all off with apple and pumpkin pie, it can't get any more traditional right?
This year go Italian
Add an Italian twist to your Thanksgiving recipes! If you are like us here at Select Italy, than you know we can't go more than a day without adding a little spice of Italy to our lives, and Thanksgiving is no exception. For me, Thanksgiving was always better with a bowl of tortellini soup and a plate of pasta. But then just adding more and more food to the already enormous traditional Thanksgiving meal just seemed to be too much. So we took a step back and thought, how can we add an Italian twist to the American Thanksgiving? Our Select Italy experts pulled our heads together for this one and found some amazing ideas that we are going to try this year (and you should too!)
Wine
Instead of sticking with Beaujolais (a French wine many people suggest with turkey) try a new Italian inspired flavor. Light ruby red in color and delicious aromas of red fruits, the Castello di Neive Grignolino is incredibly food friendly. The Castello di Neive, where the Grignolino is made and the surround estate are located in the Langhe area of the Piedmont region. The Stupino family who owns the Castello di Neive winery are inspired by tradition, research and creativity. Respecting the centuries-old heritage about winemaking with embracing technologies and research are the perfect combination for their delectable Grignolino. Made from 100% Grignolino grapes, lightness and elegance have made this wine a widely appreciated addition to any meal. Not hosting Thanksgiving this year? Bring a bottle of Gringnolino as a hostess gift, the new and unique taste will leave everyone remembering this years special Thanksgiving.
Side Dish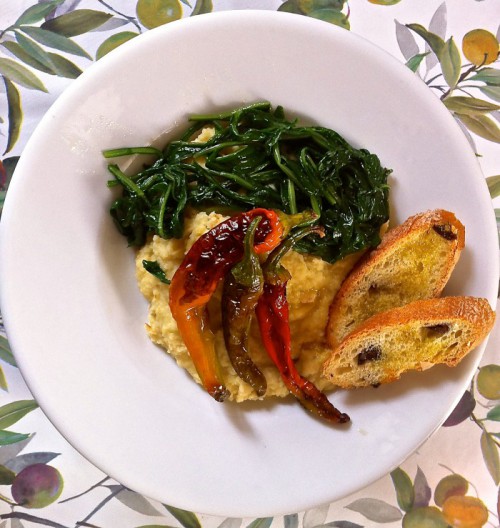 Throughout Puglia, food is a priority and its traditional cuisines are the perfect representation of the healthiest ways to eat – The Mediterranean Diet. A long relaxing meal during the day is very common and fresh local greens, seafood, vegetables, cheese, pastas, and olive oils are seen and used everywhere. Puglia is simply a foodie paradise with over 50 million olive trees grown in the region and 80% of Europe's pasta comes from the local wheat fields. To spice up your Thanksgiving with a little Puglia twist, try the most adored traditional dish- Fava Puree with Wild Greens. Definitely a one-of-a-kind addition to your Thanksgiving meal but your guests are absolutely going to love it! You can find a great recipe here.
Turkey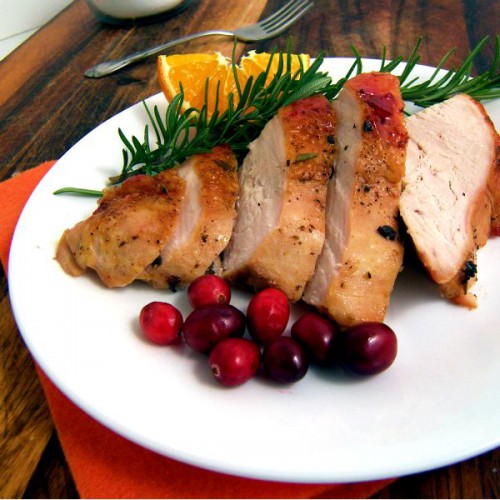 No doubt, turkey is the culinary star of the holiday season. If you are looking for something a little bit more unusual with a flavorful twist, try an orange and fennel brine for your turkey this year. It's the perfect addition to your bird and it will definitely leave your guests wanting more. Adding an orange and fennel brine rub is simple to do and oh so delicious. You can find an easy to follow recipe here.
Dessert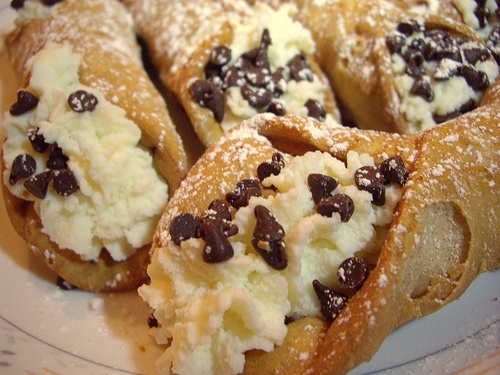 The Sicilian cannoli, meaning little tube, is an Italian delicacy. Truly a custom of the region, if you don't live near an Italian bakery or you haven't tried this wonderful masterpiece, you are in luck… now you can make your own! Cannoli recipes are the perfect balance of texture and flavor and the steps to make them really aren't that difficult. Hailing from Palermo, history says this delicious treat was originally made during Carnevale, the festival right before Lent. A traditional cannoli is made with either ricotta or mascarpone and usually not much sugar is added to the filling, you can find a recipe here.
While you are enjoying your sugar rush, you must pair your dessert some amazing wine. Try Donnafugata Ben Rye 2010, this wine is considered one of Italy's most well-known and best sweet wines. Made from the grape Muscat of Alexandria, this wine is produced off the coast of Sicily. Noted for its outstanding freshness, Donnafugata Ben Rye has intense flavors of apricot and peach followed by sensations of dried figs and honey. Buon Appetito!
Happy Thanksgiving!
What else do you do to add an Italian twist to your Thanksgiving recipes?