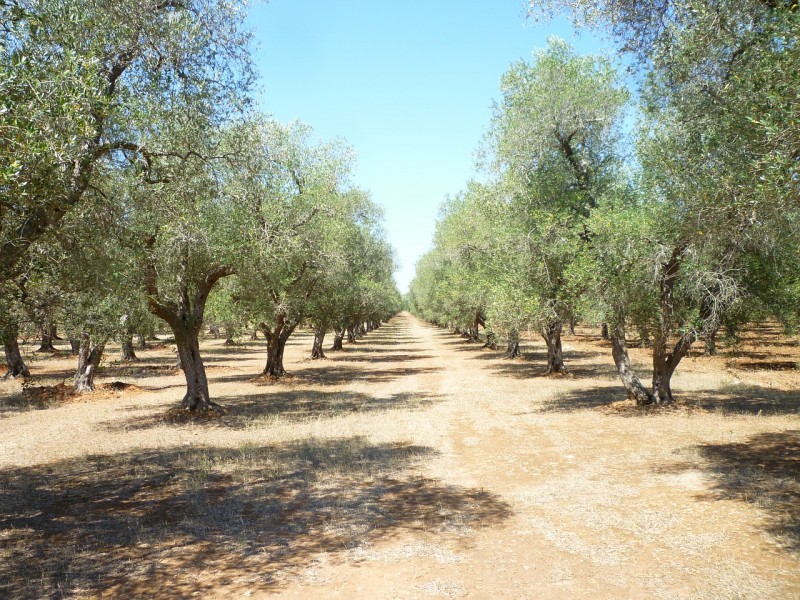 Apulia, or Puglia in Italian, is one of Italy's most magical regions. It is the spur of the boot of the Italian landmass, with an intricately chiseled coastline that often creates an island-style feel. The sense of history here is ubiquitous but never oppressive – vying for your attention is an almost staggering range of sites from prehistory to Magna Graecia, and from the Roman Imperial age to the Renaissance and the Italian Baroque after that. Puglia is nearly 7,500 square miles in size and there are almost as many reasons to fall in love with the place, but we'll start with just six.
1. Fascinating Cities
Bari is the capital of Puglia and the region's largest city. This port city boasts the longest uninterrupted seaside promenade in Italy, and its historic center, Bari vecchia, is a walled wonder that could easily be used as backdrop for a pirate movie. Lecce has a restored Roman amphitheater and a central district redolent of Baroque splendor. It also has an amazing museum of archaeology with collections evocative of the region's ancient Greek heritage. In breezy Brindisi there's an ancient Roman column that marks the end of the Appian Way.
2. Delightful Small Towns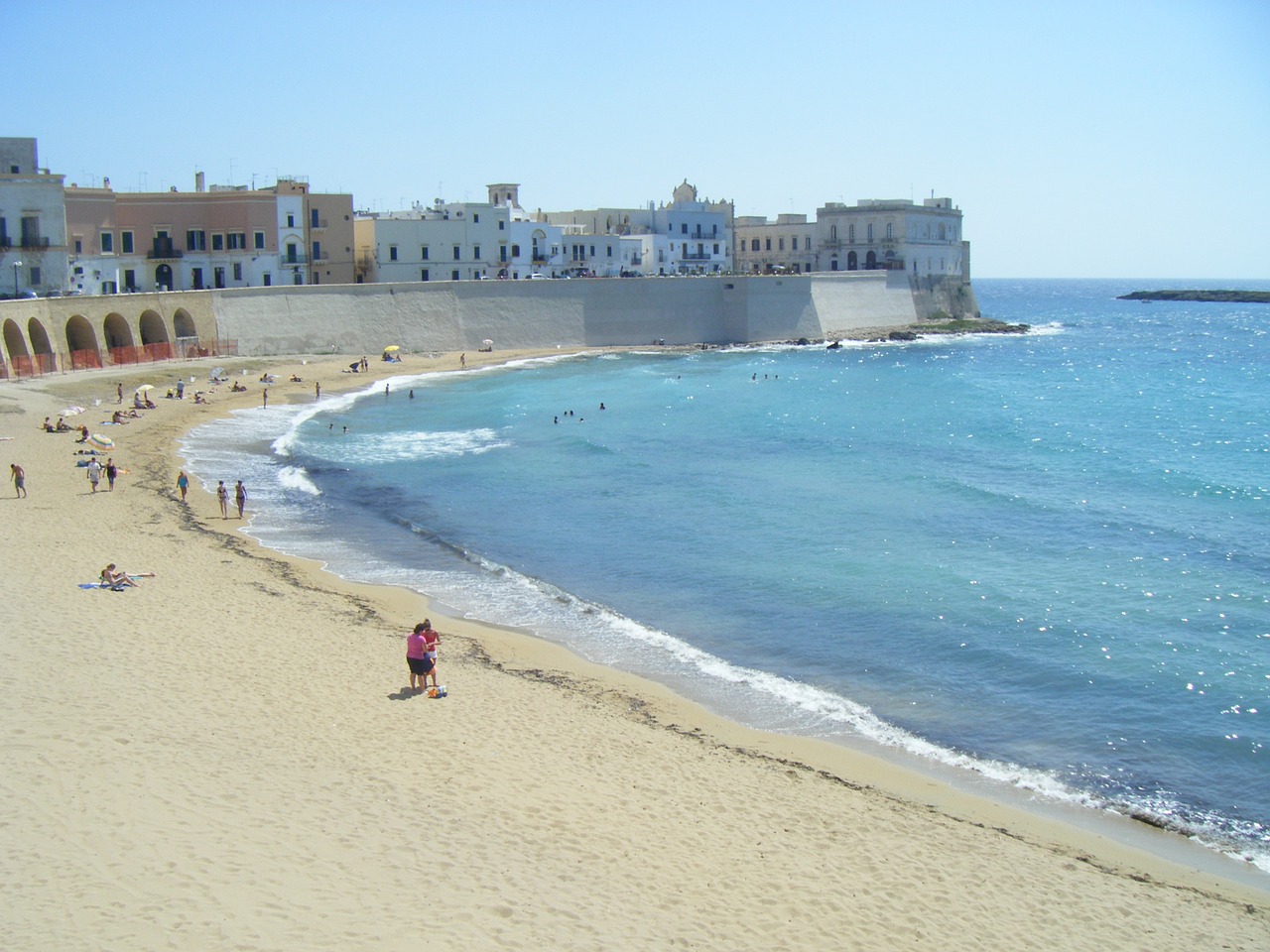 Polignano a Mare is on the Apulian coast south of Bari. Its historic clifftop buildings seem to hover over the water. Ostuni is called La Città Bianca, or the White Town, in Italian on account of the dense core of whitewashed buildings in its historic hilltop center. Galatina is inland, close to Lecce and a perfectly pleasant southern Italian town with a Romanesque cathedral that dates to 1390. The southeastern stretch of Puglia is called Salento, a sub-peninsula where you'll find enchanting seaside towns like Otranto, Gallipoli and Santa Maria di Leuca.
3. Fantastic Wines
If you don't think much of rosé wine (rosato in Italian), a trip to Puglia is going to change your opinion deliciously. Puglia's most representative wines are reds and rosés, but the region also produces some interesting white wines from local grapes. Distinctive tastes are achieved through time-honored methods of winemaking using Moscato of Trani, Verdeca, Malvasia of Salento, Primitivo, Salice Salentino and Negroamaro grapes. These grapes can be seen growing everywhere throughout the region.
4. Trulli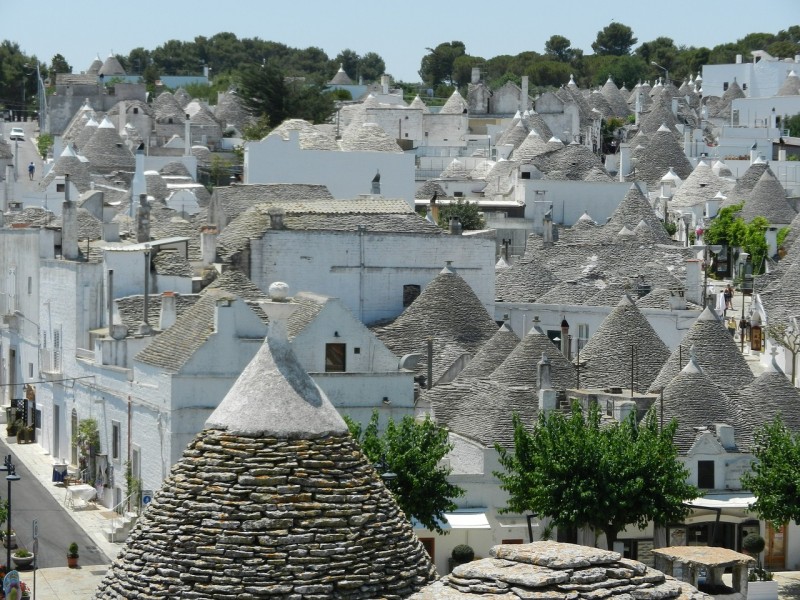 If the Smurfs were Italian, they might call the Puglian village of Alberobello home. This is where you'll find an abundant inventory of trulli, the most distinctive architectural legacy of Puglia. Coming from the Greek word for cupola, a trullo (singular) is an old stone house with a conical roof built without mortar. Alberobello has so many trulli that it has been inscribed on the UNESCO World Heritage List, but you'll also find them in the vicinity of Locorotondo in the Itria Valley.
5. Spectacular Coastline
The Salento coast may lack the sheer verticality of the better-known Amalfi Coast, but it is no less spectacular. And it is certainly less touristy, even in high season. There's a large assortment of marvelous beaches that will delight every traveler, from the sandy Torre dell'Orso and Porto Cesario, to blissfully blue Marina di Ugento south of Lecce to the rocky, boulder-encrusted Riviera of Otranto and Santa Maria di Leuca with its shimmering Grotta Grande. The latter is where the calm crystal-clear waters of the Ionian Sea mix with those of the intensely azure Adriatic.  Gallipoli, on the Ionian Sea, is said to have been founded by Idomeneus of Crete. In the norther part of Puglia, there's Gargano "Italy's Buttress," which protrudes out into a portion of the sea where the tiny Tremiti islands are located.
6. Easy Access
Puglia may feel suspended in time and somewhat remote and island-like, but for all that coastline it is an integral part of the Italian mainland. That means excellent highways and train connections – you can go from Bologna to Bari, to give just one example, in about five hours by rail. From the modern and convenient airports in Brindisi or Bari, Venice is just over an hour away, and Rome even less. Andiamo in Puglia!