As the largest island in the Mediterranean and Italy's primary wine producing region, Sicily is home to more than 2500 years of winemaking history.
The island's unique terroir (mineral-rich soils, rolling hills, and Mediterranean climate) make it an ideal growing environment for olive trees, citrus fruits, and – most importantly – the grapevine.  Many of the grapes were imported from regions throughout Europe, while others are hailed as grapes indigenous to the island. Today, these Sicilian originals make the island a veritable mecca for wine lovers, and an exceptional source of grapes you simply can't find anywhere else.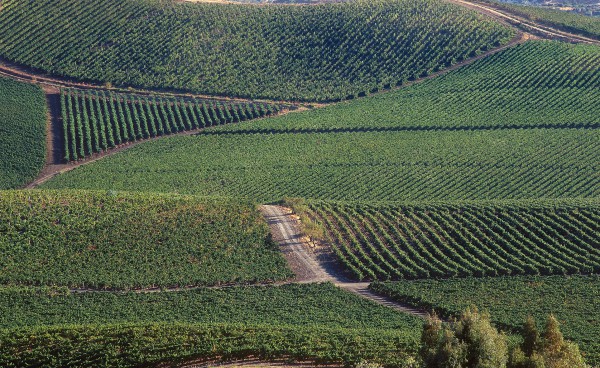 Red grape varieties account for approximately 33% of Sicily's total vineyard plantings; here are some of the most beloved Sicilian indigenous red grapes:
1. Nero d'Avola
Nero d'Avola, also called Calabrese, is the leading lady when it comes to Sicilian reds.  It is the most widely planted red variety on the island and occupies 18% of planted vineyards. But its fame is not exactly a recent development, Nero d'Avola is among the oldest indigenous Sicilian varieties.
This dark-skinned grape gets its name from the town of Avola, a comune on the Southeast Sicilian coast.  During the Middle Ages, Avola bustled with trade and large quantities of wine were shuttled in and out of the city, among them Nero d'Avola, which was used to add color and body to otherwise thin mainland wines.  The literal translation of the grape's name is "Black of Avola", given the unique inky black color of its juice. This variety is also identified by high tannins, medium acidity and strong body.
Today winemakers celebrate Nero d'Avola as a varietal wine, and showcase the immense versatility it offers in the winery.  Though it is often reminiscent of Australian Shiraz, when aged in oak it can be made into dark, robust wines, with hints of chocolate and dark raspberry.  However, it can also be kept young and fresh, with lush notes of plum and red fruit.
2. Perricone
In the shadow of Nero d'Avola is a red grape variety with far fewer hectares to its name: Perricone, a favorite blending grape among Italian vintners. Perricone is primarily grown in western Sicily, and produces a slightly bitter flavor that winemakers must compensate for during the winemaking process. When blended with Nero d'Avola, it creates wines with intense colors and high levels of alcohol. On its best day, Perricone is reminiscent of Barbera, a wine that is generally higher in acidity, with red berry notes, subtle earthiness and herbaceous undertones.  However, on a not-so-good day, Perricone's assertive tannins tend to accentuate its inherent bitterness and the wine falls somewhat short.
3. Nerello Mascalese
Among certain circles, Nerello Mascalese is considered the most highly-regarded Sicilian grape, though for centuries has lived in the shadow of Nero d'Avola. Easily confused with Nerello Cappuccino, its close genetic cousin, Nerello Mascalese is the more widely planted of the two. This red grape variety takes its name from the Mascali Plain and has been grown in the Messina Province of Italy for at least 200 years. Today it is grown throughout Sicily, and produces the most delicious expressions when grown in the Catania and Messina Provinces, as well as along the slopes of volcano Etna. For that reason, Nerello Mascalese is sometimes hailed as "the grape of the volcano."
This late ripening variety tends to exhibit crisp levels of acidity and assertive tannins, laced with a pleasant earthy character and elegant perfumes. Today it is the main component in Etna DOC wines, and may be as a varietal or blended with Nerello Cappuccino and in still other cases it is made into sparkling wine.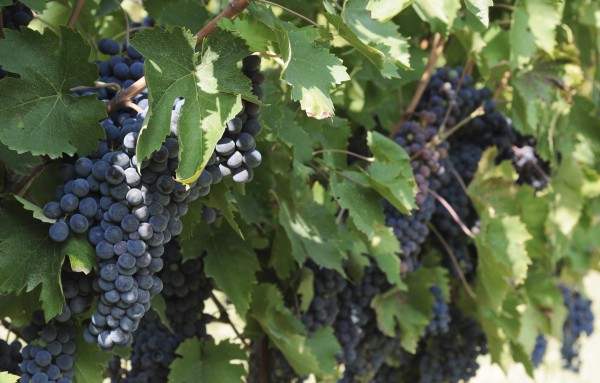 4. Nerello Cappuccio
Because of their similar characteristics, Nerello Mascalese and Nerello Cappuccino are often blended together, though Mascalese tends to take the leading role. In fact, in recent decades Nerello Cappuccino has been so marginalized that it has risked extinction altogether.
This red grape variety has a long maturation cycle and is generally grown between 300 and 1000m. It is slightly less aggressive than Nerello Mascalese, imparting both bright color and ripe red fruit flavors – particularly strawberry – though it rarely appears as a single varietal wine. Among winemakers, Nerello Cappuccino is thought to add more charm than body and substance.  Today Nerello Cappuccino grows primarily on the slopes of Mount Etna and is a minor component of Etna Rosso DOC wine.
On the opposite side of the coin, white grape varieties hold the lion's share of the land, and occupy two thirds of the island's vineyard plantings. Here are some of Sicily's favorite white grape originals:
5. Catarratto Bianco Comune
Cataratto is the primary white grape of Sicily with more surface area planted than any other grapevine, accounting for 36% of Sicily's vineyards. Recent studies have shown that, contrary to popular opinion, Catarratto Bianco Comune and Catarrato Bianco Lucido are genetically one and the same, though winemaking practices can certainly trick drinkers into believing otherwise.
The Catarratto Bianco Comune grape is found only in Sicily, yet is surprisingly the most widely planted grapevine in all of Italy. As a varietal, Catarratto Bianco Comune is generally a low-acid, dry white wine with medium body, and subdued flavors and aromas.
Today it suffers from a lingering reputation as a low-quality grape, a situation worsened by its current overproduction. On wine lists, it can be found blended into Marsala, or as a single varietal or blend, in which case it is generally paired with Inzolia, Grillo, Chardonnay, or Carriacante.
6. Inzolia
Also known as Ansonica in Tuscany, this white grape variety is cultivated principally in western Sicily in Trapani and is the island's fourth most widely planted grapevine.
When produced as a table wine, the varietal is marked by moderate aromatics, notes of tropical fruit and a pleasant nutty character with almonds at the forefront. It's often praised for its uniquely persistent finish and light citric freshness.
Today it is generally used in blends with Grillo, Chardonnay, or Catarrato Bianco Comune in order to make dry white wines. It is also used to make Marsala.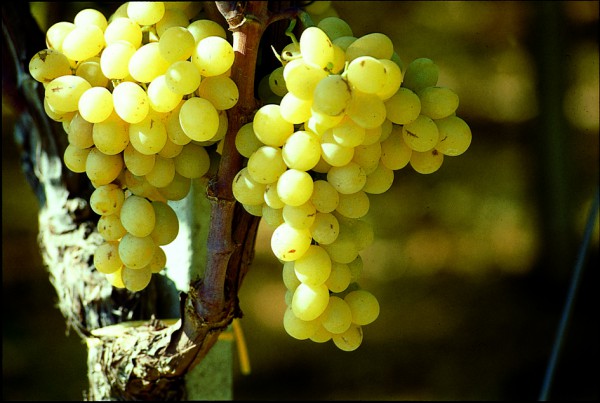 7. Grillo
The Grillo grape is also known as Riddu and Rossese Bianco, and offers a range of succulent citrus flavors, with bright lemon notes ringing out above the rest. When left to hang on the vine, this white grape variety reaches impressive sugar levels, making it the ideal ingredient for the production of fortified wines.
For that reason, Grillo is used in the production of Marsala and was historically the primary ingredient; however Catarratto holds that honor nowadays. Though the demand for this Sicilian fortified wine has shrunk since the end of the 20th century, Grillo is still widely planted throughout the island. As producers search for ever higher quality, plantings of Grillo increase, and today there are approximately 5,000 hectares on the island.
On the supermarket shelves it is common to find in a number of DOC blends, as a single varietal wine, or blended with Inzolia, Catarratto, or Chardonnay.
 What is your favorite Sicilian grape? 
Madeline Blasberg is a Certified Wine Consultant currently working for Etching Expressions, a company that specializes in personalized wine bottles.  She has spent time living in Mendoza, Argentina where she was surrounded by wine, both personally and professionally. [/box]