My mother is 100% Italian American.  Born in the United States and raised by Italian parents in an Italian community on the outskirts of Pittsburgh, her heritage is apparent in everything from her looks to her name (Mirandola). My mother is also 100% badass. She was one of the first women to attend Notre Dame after the university became co-ed and was subsequently in the minority of women that studied law at a male-dominated Georgetown in the late 1970s. She also raised her three daughters, of which I am the oldest, to follow in her footsteps, pursue our passions, and find worth in ourselves as strong, independent, influential women.
There is a favorite family story that I completely attribute to my mother. In it, I am four years old and my best friend is crying. In a confident attempt to console her, I reach over, take her hand, and said "Bethany, it's okay, you don't have to cry. Just think, when we grow up, we can be anything we want to be!" Thank you, Loretta Mirandola. (Bethany's answer, "Nuh-uh, Marti, we can't be priests!" reflected her mother's very Catholic upbringing). This memory, though short, remains one of my favorites, and so well reflects my mother's impact on my character at such a young age.
Influential Women in a Male-Dominated Wine World
It is the upbringing by my strong, Italian American, feminist mother that provided me with a set of tools which have given me a confidence in hurdling obstacles that present themselves to women like myself in a male-dominated Italian wine world. And even more so, it has given me a very deep sense of appreciation, camaraderie, and gratitude of the other female trailblazers in the wine arena. Over the years, I have been lucky enough to meet and work alongside some of these influential women, those who are changing the masculine face of Italian wine by adding their own creativity, innovation, and personal touch.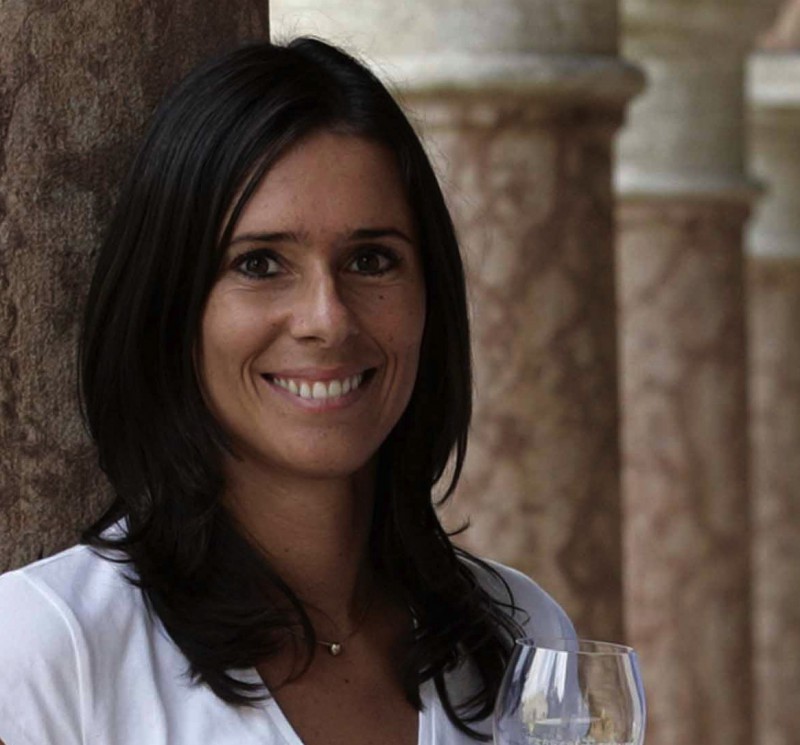 Camilla Lunelli
Camilla Lunelli is a vivacious personality with a contagious energy whose demeanor suggests more girl next door than empress of her family's sparkling wine dynasty. Besides managing the marketing and communications of the Lunelli Group – which includes the famous Cantine Ferrari and official water of the Italian Sommeliers' Association, Surgiva – Camilla is an avid humanitarian who spent three years in Africa before assuming her current role. This time, she says, helped her "open her mind and have a different approach to her priorities in life."
Arianna Occhipinti
Then there is the dynamic Sicilian Arianna Occhipinti, who was only 22 years old when she planted her first vines in 2004, shortly after finishing her studies at the university. As a young woman who makes natural wine out of the "less serious" Sicilian grape, Frappato, this incredible winemaker uproots just about every generic assumption about Sicily and its wines out there. Arianna is fiercely dedicated to her homeland, and her wines are like drinking Sicily in a glass, a fact that has been noted and applauded by wine critics and drinkers around the world.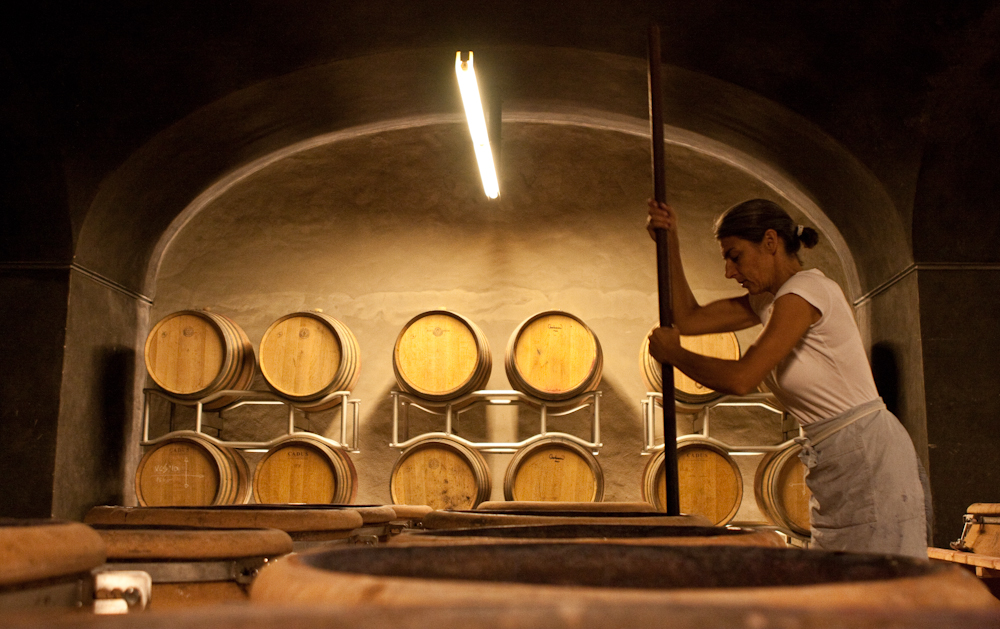 Elisabetta Foradori
The grape Teroldego was all but unknown to the world as a whole until Elisabetta Foradori came along. Elisabetta is a determined, passionate, confident Queen of the Dolomites who has been making wine since she was 11, and it shows. This woman is dynamite. Her connection to the territory is unbreakable – she makes her own compost on site, ages wines in large clay amphorae, works only with natural yeasts, and listens to what her wines and the earth tells her. The result of this is that her wines literally taste like the mountains from which they come and display notes of her story in every glass.
Enrica Cotarella
The name Renzo Cotarella has turned heads in the wine world for decades. Head winemaker for Antinori and creator the incredible Super Tuscan Solaia, Cotarella is also part owner of Falesco, located on the Lazio/Umbria border, and father of Enrica Cotarella. Enrica, a welcoming, young woman whose smile alone transmits her passion for her wine and culture, manages much of the marketing and commercial aspects of the estate, traveling around the world to promote her family's wines. She along with her sister, Marta, and cousin, Dominga, are the new generation of Falesco wines, and the three strong, influential women have brought a fresh breath of creativity and innovation to this popular brand.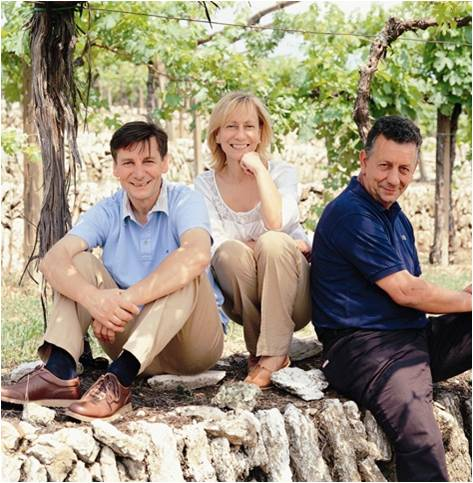 Marilisa Allegrini
Marilisa Allegrini's name brings awe and reverence to women and men alike, old or young, wine-loving or not. She has the ability to be everywhere at once, doing everything at once, and has single-handedly brought the Allegrini brand to the lofty international status that it enjoys today. Marilisa is the quintessence of Venetian elegance with the sharp business mind of a Wall Street giant and an unmatchable ability to understand her markets in relation to her wine. Her wines, from Poggio al Tesoro's Dedicato a Walter to Allegrini's Palazzo della Torre to San Polo's Brunello di Montalcino, have conquered the taste buds of Americans and her estates, the hearts of travelers.
Cathy Mantuano
Local Chicagoans have the privilege to call this influential woman their own. Cathy Mantuano, an Italian American with Molise roots, is a shaker and mover in the Food and Wine world on this side of the pond. She has written various cookbooks (including The Spiaggia Cookbook and Wine, Bar, Food), and opened an impressive number or [James Beard] award-winning restaurants with her husband, Tony Mantuano. Cathy is electric: her drive, passion, and extensive knowledge is instantly apparent and has resulted in international success (just ask the Obama's what they think of the Mantuano's cuisine), yet it is never overwhelming and she is approachable, humble, and liked by all.
It is the passion, dedication, and accomplishments of women like Camilla, Arianna, Enrica, Elisabetta, and Marilisa inspire all genders to "be whatever and whoever they want to be."