Imagine spending a few hours tasting gelato and sipping wine in one of Italy's most beautiful Renaissance cities, Florence. Sounds like a good use of your vacation time? Then you should consider a Vino & Gelato tour, which may seem like an odd combination, but, as you'll soon find out, works indeed very well!
Before you embark on your tour, learn a bit about the history of gelato in Florence and about the Tuscan wines you'll be tasting in a historic enoteca. Let's start with gelato.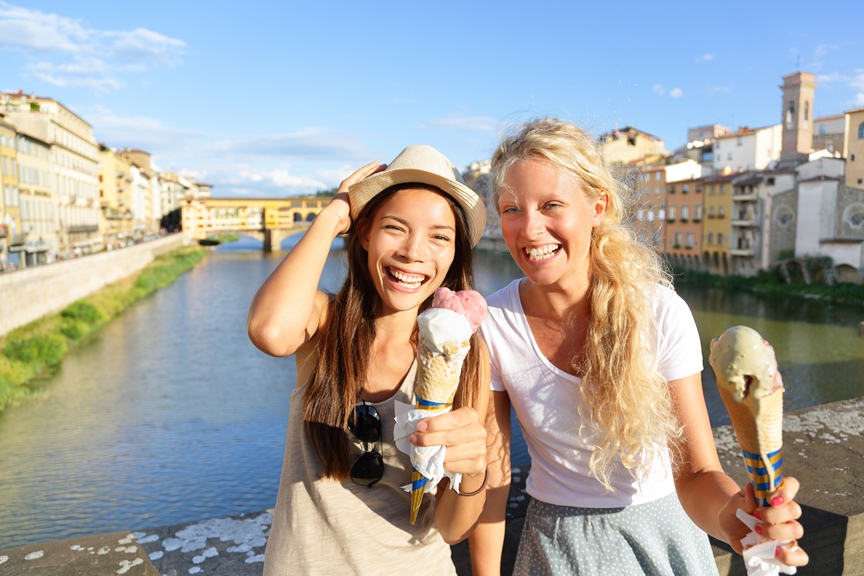 A Brief History of Gelato in Florence
You may not be aware that the first official recipe for gelato is by Cosimo Ruggieri, an alchemist and astrologist at the court of the powerful Medici family in Florence in the 16th century.
At the time, kings, popes and the wealthy placed a lot of emphasis on providing sumptuous banquets as a symbol of power and wealth. They prized and fought over chefs, 'scalchi' (those in charge of supervising the kitchen and organizing banquets) and those who could 'work the ice.'
It is said that Ruggieri won a competition organized by Caterina de' Medici for the most unique food ever seen, when he perfected ancient methods for cooling down mixtures of water, sugar and fruit. His "sorbet" was so successful that Caterina decided to take him with her to France, where she was to marry King Henry II and become the Queen of France.
Ruggieri is credited with creating the fior di latte flavor in the 16th century. It was actually thanks to him and Caterina that gelato was exported from Florence to France, and later, all over Europe.
Incidentally, up until the end of the 17th century, gelato and sorbets were only available to the wealthy because ice and salt were expensive. It was another Italian who brought gelato to the masses, the Sicilian Francesco Procopio Cutò, who opened café Le Procope in Paris in 1686 and started selling it.
Back in Florence, the Florentine Bernardo Buontalenti, an architect who worked at the court of the Medici, is credited with introducing eggs to the gelato recipe. He invented the gelato alla crema d'uovo, egg cream gelato, which was immediately appreciated. Buontalenti is also said to have devised a special machine to make gelato, a precursor to modern machines.
Now you understand why it's so fitting to taste and learn about the art of artisan gelato in Florence, the place where the modern gelato was invented. You'll learn how gelato is made, using only natural ingredients.
Tasting Tuscan Wines
What's more Tuscan than Chianti? This red wine produced in the Chianti area of Tuscany, just south of Florence, is famous the world over but the experience of tasting it in its native land is priceless.
During your Vino & Gelato tour, you'll taste Chianti Classico, which just last year, celebrated 300 years of history. In fact, on September 24, 1716, the Grand Duke Cosimo III de' Medici issued a decree that, for the first time in history, defined specific areas that were especially suitable for the production of high-quality wines.
Chianti Classico is produced from at least 80% Sangiovese grapes (which may also be used pure). Blends are made with exclusively purple grapes; they can vary from native ones, such as Canaiolo Nero and Colorino, to international varieties, such as Merlot and Cabernet Sauvignon.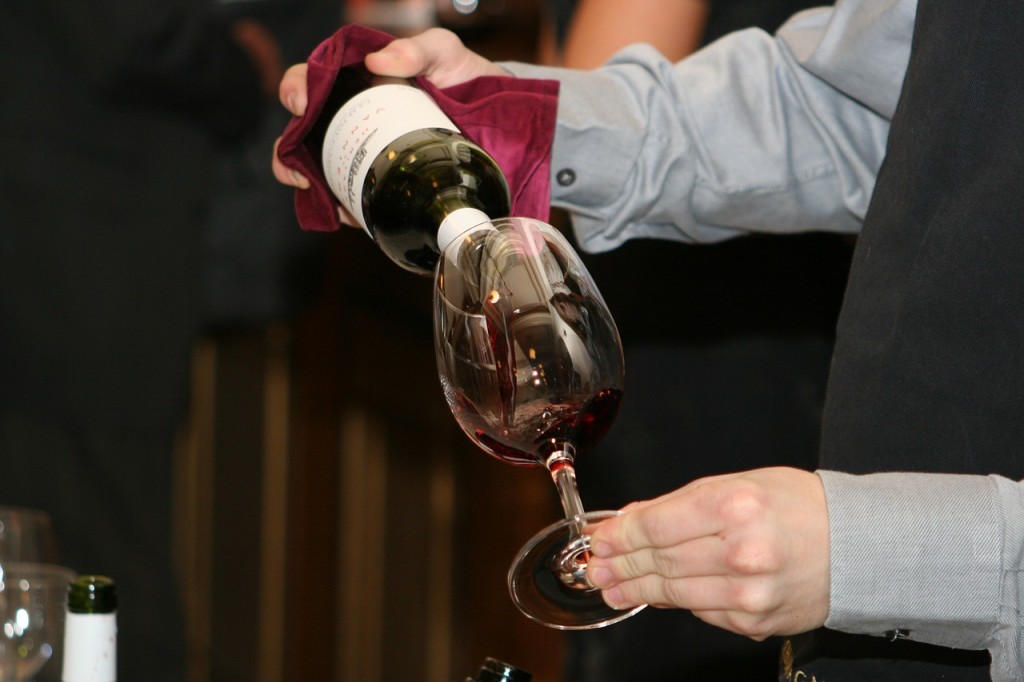 The great versatility of Chianti Classico makes it ideal to pair with a wide variety of foods. Your tasting will be accompanied by several Tuscan treats, including bruschetta (grilled bread, rubbed with garlic and extra-virgin olive oil, with toppings) and a selection of meats and cheeses, such as salami, prosciutto, lonza, pecorino and more.
Another wine you'll get to taste on your Vino & Gelato Tour in Florence is Bolgheri, produced on the Tuscan coast just south of Livorno, in one of Italy's most prestigious vineyard areas.
The knowledgeable staff of the historic Enoteca Alessi, located in the heart of Florence near the Duomo, will illustrate the characteristics and history of the wines you'll be tasting for a better appreciation. The enoteca, opened in 1952, is still family-run. The 300-square-meter wine cellar features more than 2,500 labels of wines from all over Italy, with an entire room devoted to Tuscany. You'll have your tasting in the cozy wine bar, where ancient vaults and wooden beams frame a large selection of grappa, whiskeys and cognac, a lovely setting to sit down, relax and enjoy some delicious Tuscan wine and food.
This tour and many other services can be added to your Italy custom itinerary.