Alberobello, located in the heel of southern Italy, is a town of two architectural styles. The center is a quiet, whitewashed commune with the brightly painted doors and shutters and wrought-iron balconies so typical of classic Mediterranean style. Just a short walk away, however, lie the old districts of Rione Monti and Rione Aja Piccola and the reason why the town was granted UNESCO World Heritage status in 1996; it's unique cone shaped houses called trulli. If you're visiting Puglia, here's what to expect and just a few reasons why a trip to see the beautiful trulli of Alberobello has to be top of your list!
A Little Bit of History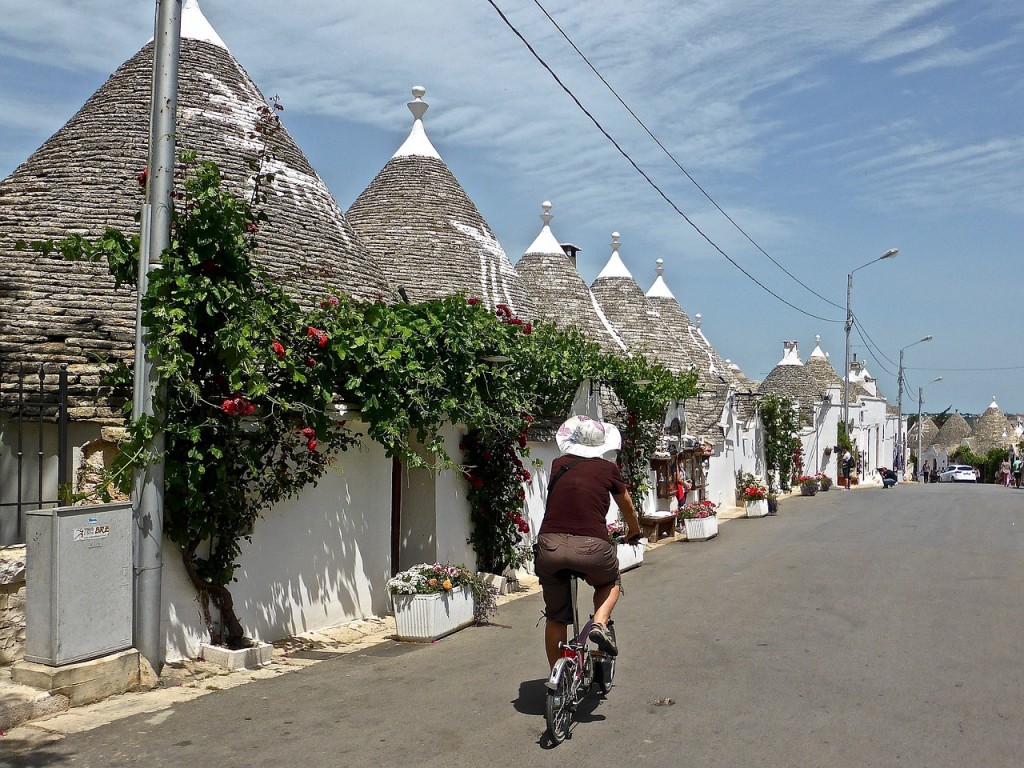 Named after the ancient oak forest that once covered the Puglian countryside, Alberobello, literally meaning "beautiful trees", has its origins in the rural life of farming and agriculture.
Its not clear when the land was first settled but evidence suggests small settlements, probably of shepherds tending to their animals, may have been established as early as 1000 AD. Those small agricultural working communities, strategically located around an old riverside, gradually came together eventually merging to form the basis for today's districts of Aja Piccola and Monti. The communities grew very slowly and were still so small in the 1300s, however, that the land was thought to be uninhabited; a label that would prove rather useful and fortunate for the new feudal lord.
The first Count of Conversano was granted feudal rights over the land in the 14th century as a reward for his highly valued service in the Crusades. And he was clearly a rather clever and inventive landlord quickly realizing that there were financial benefits to be had in keeping his land designated as unoccupied, even if in practice there were people living there. The Prammatica de Baronibus laws he enforced would have a fundamental impact not just on his subjugated tenants but also on the architecture of the nascent village. Oh, and the Count managed to keep his tax bills down too with a bit of skillful jiggery-pokery and simple houses called trulli. So what are these legendary trulli and why are they so special?
The Trulli of Alberobello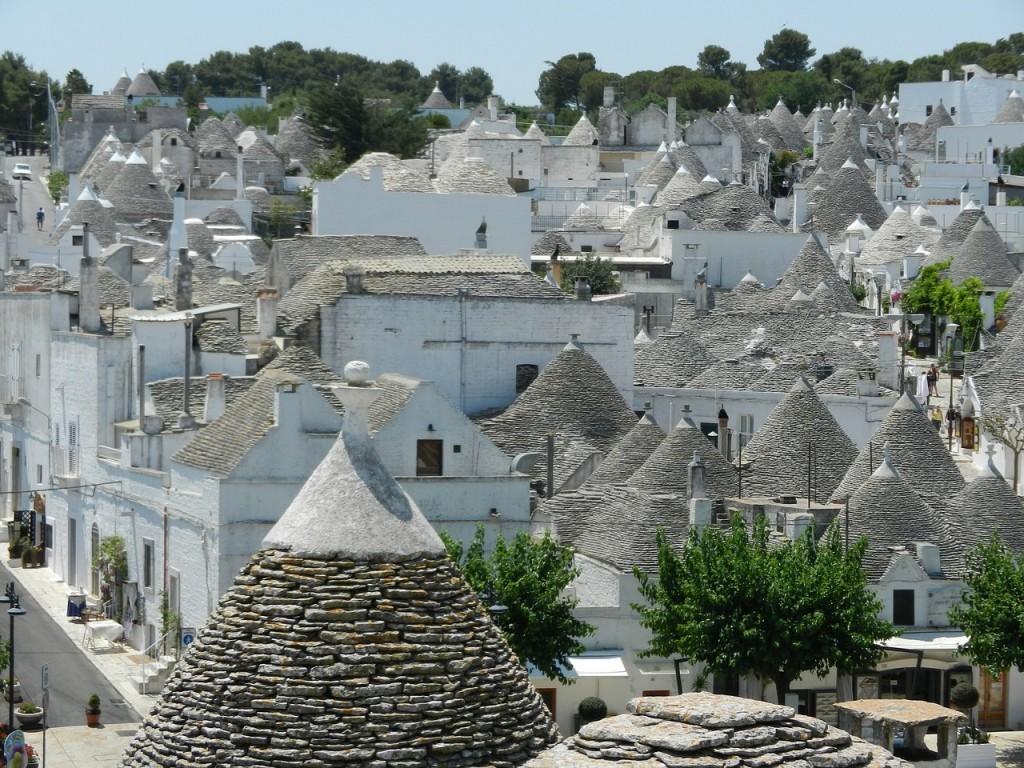 Put simply, a trullo (plural trulli) house is a dry-stone circular hut with a conical roof. The houses are often whitewashed with dark grey roofs. And many also include mystical decorative designs set into their roof tiles or symbolic sandstone pinnacle stones topping off the cone-shaped gable. The houses are very pretty to look at, but it's their building technique, using carefully selected interlocking stones, that is most significant.
The dry stone method has been employed in the Itria Valley of Puglia since prehistoric times and crucially uses no cement or mortar to fix the stones together. It also takes advantage of the building materials to hand in the landscape with the plentiful limestone giving the houses their characteristic pale white walls. Trulli are truly Puglian structures and unlike anything you'll see elsewhere in Italy.
The name trullo comes from the Italianized form of the local dialect word for dry stone hut, truddu, and that in turn was influenced by the Greek word for dome or cupola. And the greatest concentration of trulli is in Alberobello thanks to the Count of Conversano. He realized that the dry stone huts could be classed as temporary accommodation because of their lack of mortar and therefore that he would have to pay fewer taxes on them to the government. And so from that day on, until 1797 when Alberobello gained its independence, anyone wanting to build on his feudal land could only build trulli.
Experience Alberobello's Beauty for Yourselves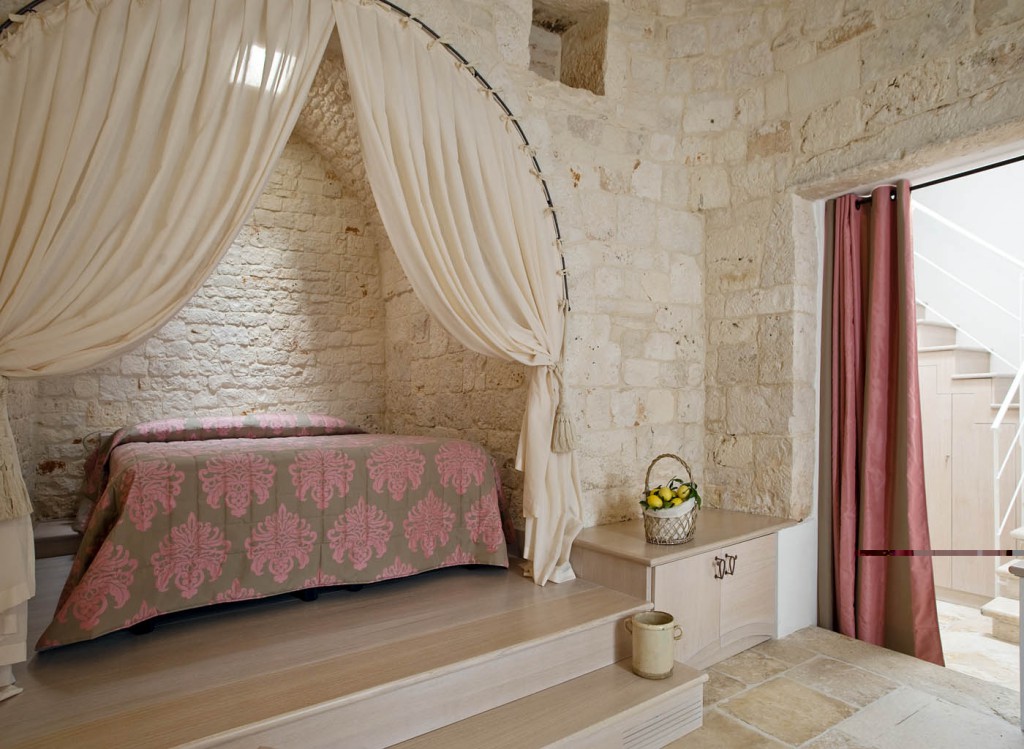 Today, the count's legacy lives on and the town boasts at least 1600 trulli houses spread out over two principal districts – Rione Monti and Pione Aja Piccola. And if you want to learn more about these magical little houses you can discover Alberobello and its trulli with a wonderful tour of history and architecture in the heart of Apulia.
You'll start at the Terrazzino Belvedere, meaning "good view", for a wonderful panoramic view of the old town. Conical roofs, mystical roof tile designs and magical hand-carved pinnacles beautifully and uniquely pierce the low-lying skyline. But you don't just get to enjoy the view, you can drop down to the narrow streets of Aia Piccola where over 400 traditional trulli cluster together to form houses, hostelries and hotels. And strolling through the old community you'll begin to understand just why Alberobello is known as the capital of trulli.
Alternatively, if you are a bit of a foodie, why not book our tour and taste trip in Alberobello. Not only will you enjoy a wonderful walking tour of the old trulli-lined streets but you'll also visit a local dairy for a demonstration of traditional cheese-making. And you'll finish off your trip with a tasty stop at a typical masseria or farmhouse where you'll whet your appetite with local wines and nibbles before joining a short cookery class with the owners and then lunch. Delicious!
But of course if you really want a trulli experience of your own, away from the tourist hubbub, then its time to check into your own personal oasis at Le Alcove. The luxurious hotel combines the ancient atmosphere of Alberobello with contemporary amenities offering the perfect getaway. Each guestroom is a separate trullo with a private entrance ensuring privacy, intimacy and peace. Add in delicious home-cooking, using local and biological products at breakfast and quality cuisine at the nearby restaurants and you have a unique cultural, culinary and historic trullo experience at your fingertips.
The Capital of Trulli Awaits
Ultimately Alberobello is a uniquely beautiful town. Its rural beginnings in southern Italy and medieval feudal landlords meant that ancient building techniques persisted longer than elsewhere. And what started out as an ingenious method to avoid paying higher taxes ended up constructing a wonderfully distinctive and beautiful community unlike anywhere else in Italy or Europe. Today the old districts where the trulli dominate have an otherworldly atmosphere. If hobbits or elves were Italian, this would undoubtedly be where they'd live! So if you're thinking of visiting Puglia make sure you ask our friendly travel experts to add in a stop in Alberobello to your itinerary; you won't see anything like it anywhere else! Buona vacanza!