Italy Tours: Solutions for travelers with limited mobility
Ah, the walking tour, that age-old staple whose insertion into an itinerary seems so natural that we often don't think twice before sending travelers off to see Rome's majestic monuments or the highlights of Florence on foot.  But what about those travelers who might not be able to trudge through the depths of the Colosseum or walk miles through the pedestrian zones of Italy's most famous cities? What are the options for a traveler who might have limited mobility, is opposed to walking long distances, or who has foot, leg, or knee problems? Not a problem if you go through Select Italy – we offer several Italy tours to give less-active travelers a full and authentic experience of their destination.
Vespa Italy Tours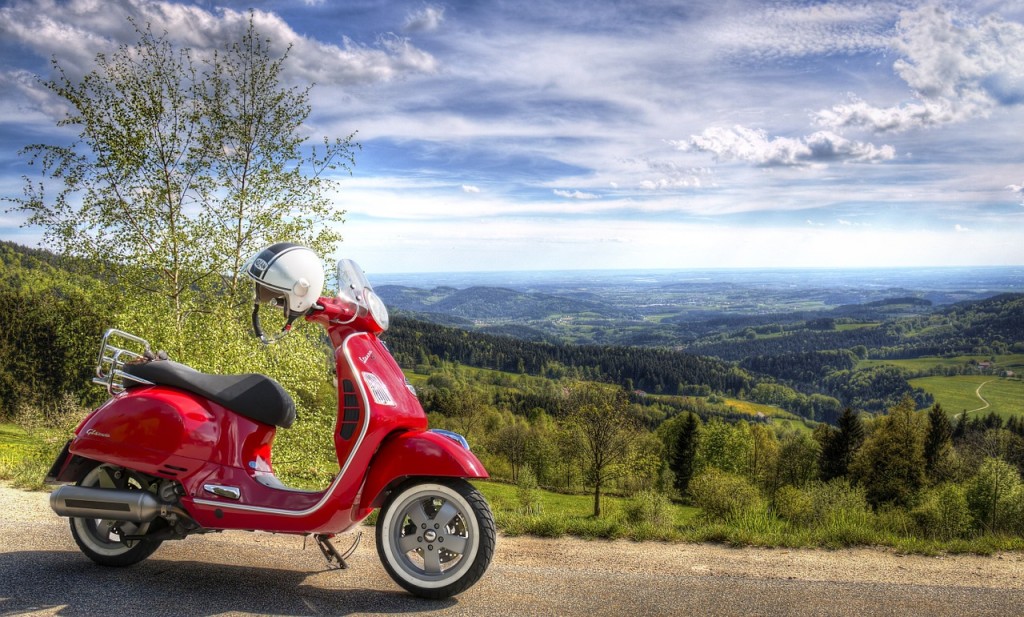 Not only are Vespas the undisputed symbol of Italian brio, but they also offer travelers a quick and easy way to travel on two wheels. This option is perfect for those who cannot walk long distances, have knee problems, or who simply do not wish to wear themselves out. One of our most popular tours is When in Rome – Hop on a Vespa! It's great a way to experience the Eternal City "Roman Holiday" style — the Vespas are vintage and travelers don't drive themselves but ride behind an experienced driver/guide so they are free to take in all the sights. Another plus is that it can be booked as either a daytime tour lasting four hours, or as a 3-hour nighttime ride under the stars.
Rolling hills covered in olive trees, medieval castles, and picturesque vineyards define Chianti, not only in tourist brochures but also in actuality. Our full-day Tuscany on a Vespa excursion gives travelers the choice to drive their own Vespa, or to ride with a guide if they prefer. Included on this shared tour is lunch at a genuine Tuscan castle, along short tasting of the famous red Chianti wine.
Segway Italy Tours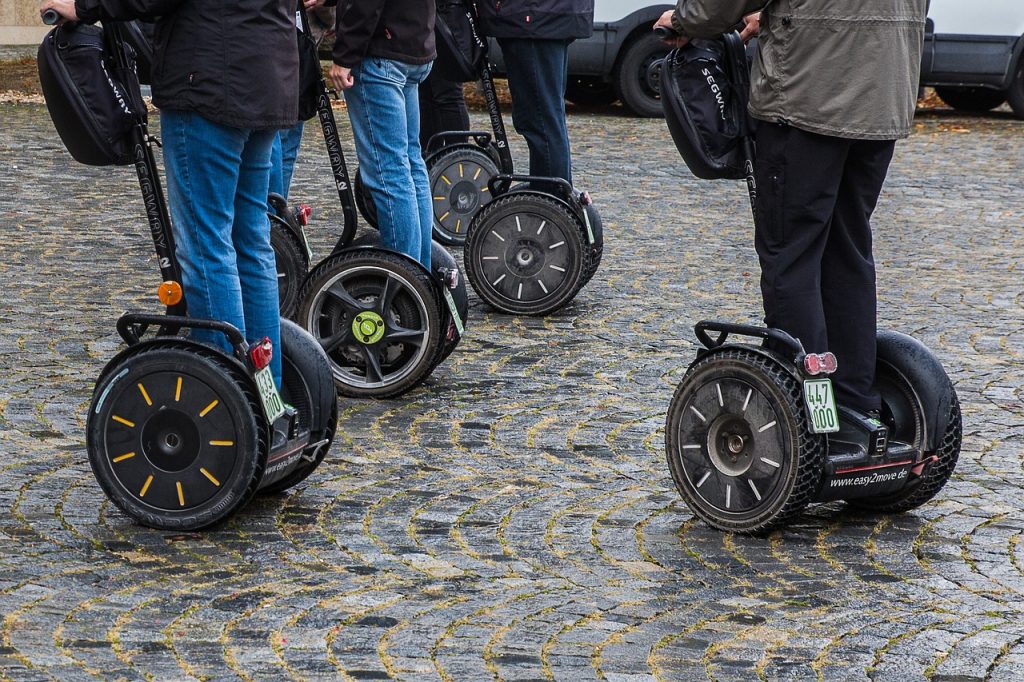 For those who prefer to explore a smaller area within each city, while hitting all the hot spots and highlights, recreating a walking tour sans walking on a Segway is a viable option. Agile and easy to manage, Segways are a fun way to zip around on two wheels while getting acquainted with a new destination. They are an ideal introductory activity on the first day of a traveler's visit, allowing them to get their bearings before deciding in which areas they would like to dig deeper.
Bicycle Italy Tours
Leisure and activity find a perfect marriage in a biking tour, allowing travelers to glide through stunning landscapes while still getting exercise. This tour is good for people who might be unable to walk long distances but are still active, in addition to those who are seasoned cyclists. Our biking tours are some of our best sellers: check out the private Half-Day Cycling Tour in Umbria, the Full-Day Bike Tour of Lucca from Florence, the Full-Day Bike tour of Monopoli by e-Bike from Savelletri di Fasano, or the Florence Small Group Bike Tour for a more economical, shared option. The Cycling Tour of the Tuscan Countryside is not only a full day biking excursion, but lunch and a wine tasting are included in the price. Worried that you might not be able to make it the whole day? A minivan follows the group as relief for anyone who needs a break!
What are your favorites non-walking Italy tours?