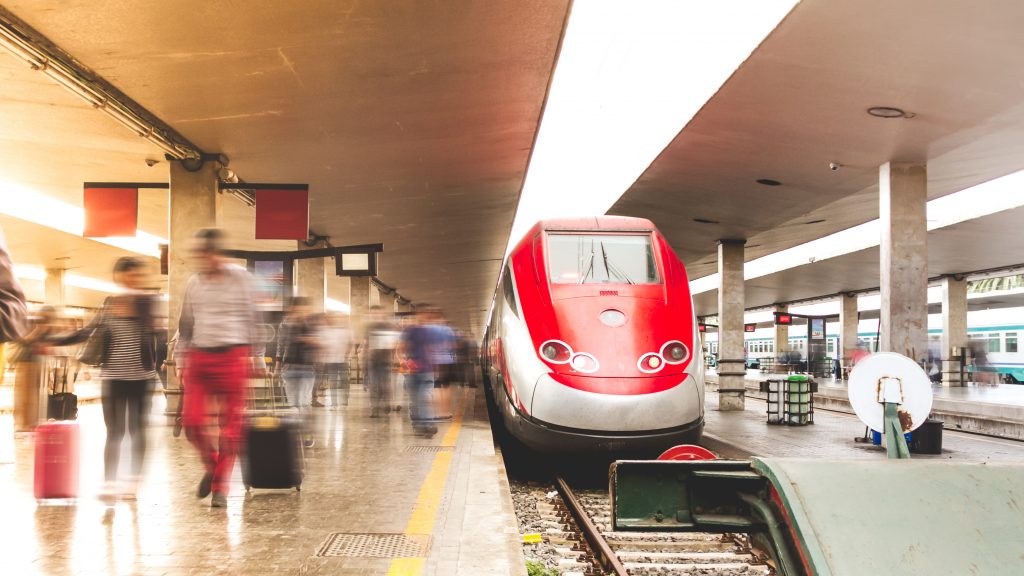 The high-speed train from Rome to Naples is a convenient way to reach two amazing destinations to the south of Italy's capital: the fascinating archaeological site of Pompeii and the stunning Amalfi Coast. Traveling on Le Frecce trains, you will reach Naples in just one hour and 10 minutes. From Naples, it's a 40-minute trip on the Circumvesuviana train line to see the excavations at Pompeii and Herculaneum. To get to the Amalfi Coast, you have different options, either the ferry, Circumvesuviana train plus bus, or private transportation with pick-up at the Naples train station. You may decide to spend a couple of days in Naples, a city like no other in Italy.
Trains between Rome and Naples are frequent throughout the day and the train stations in both cities are conveniently located in the center.
Here's what you need to know when planning to take the train from Rome to Naples.
Traveling by train from Rome to Naples
Buying your ticket
To avoid lines at the ticket counter and to be sure you'll be able to travel at your desired time, buy your train ticket in advance on Select Italy's website. Purchasing tickets using our train reservation system is quick and easy:
just select your departure (Rome Termini) and arrival (Naples Centrale) cities,
select the day and time of travel, and the number of passengers.
Then click on the "Book now" button.
The price includes ticket and seat reservation. The tickets will be delivered to you as e-tickets in PDF format via email. Tickets are only valid on the specific date and train you've booked.
Remember, reservations on Le Frecce trains are required because a seat must be assigned. Therefore, it makes sense to purchase your ticket in advance. In addition, by purchasing your train tickets through our website, you'll be able to pay directly in your currency, something you're not allowed to do if you use the Trenitalia/Le Frecce website.
At the train station
Rome's main train station is Roma Termini. The station is named after the neighborhood where it's located, which in turn took its name from the ancient Baths of Diocletian – in Latin, thermae – which lies across the street from the station's main entrance. Roma Termini is Italy's largest railway hub and the second largest in Europe. You can reach the train station by taxi, metro (both Lines A and B have stop's at Termini) or by bus (Piazza dei Cinquecento outside the station is a major hub for bus lines in Rome). The station is centrally located and not far from most major attractions. Unfortunately, traffic in Rome is often intense, so if taking the taxi or the bus, give yourself plenty of time. If you get to Termini early, you won't be bored: under the station is a shopping mall featuring a large number of clothing and accessories shops.
Naples's main train station is Napoli Centrale, located to the east of the old city, next to Piazza Garibaldi, the main hub for local and regional buses. The station is connected to Napoli Piazza Garibaldi, an underground station served by Naples' subway line 2 and the Circumvesuviana trains that connect Naples with Pompeii, Herculaneum, Sorrento (gateway to the Amalfi Coast), and other towns in the region. Napoli Centrale is the sixth largest station in Italy in terms of passenger numbers. It has 25 tracks and daily connections to all major cities in Italy. On the platform level, you will find shops, restaurants, a ticket office, tourist information office, currency exchange and luggage facility. Additional shops and restaurants are located on the underground level. Please note that the area around the Naples train station can be sketchy, so know where you need to go, say a bus stop or the taxi stand, before exiting the station.
Train route from Rome to Naples
Naples is 142 miles (229 km) from Rome. Trains from Rome to Naples depart frequently throughout the day. From Roma Termini, Le Frecce trains leave for Napoli Centrale 2-3 times per hour, for a total of 38 trains per day. The first train leaves Termini at 7:35 a.m.; the last train leaves at 10:40 pm.
There are no intermediate stops on the high-speed train from Rome to Naples. The train route travels through the countryside of the Lazio and Campania regions and even gets close to the coast in the vicinity of Formia, roughly halfway between Rome and Naples. As previously mentioned, it is just a little over an hour's ride, so time will pass quickly as you admire the landscape outside. If your time is limited, the high-speed train from Rome to Naples even allows you to visit Pompeii or the Amalfi Coast on a day trip from Rome.
Buon viaggio!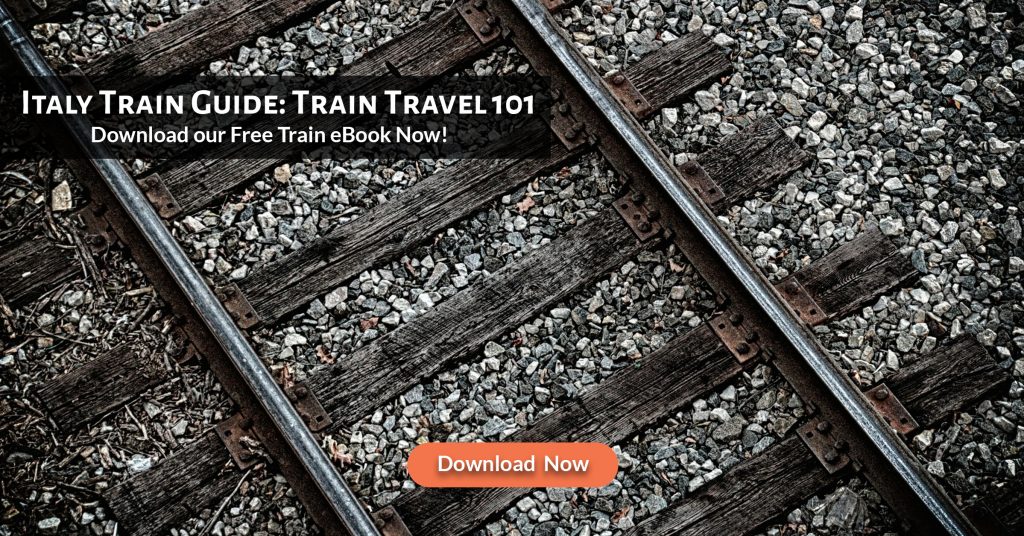 Comments
comments