Italy is the birthplace of opera. The two go together like wine and cheese, Romeo and Juliet or Anthony and Cleopatra. And few names in opera are more evocative than La Scala, Milan's sumptuous 18th century concert hall. So whether you are an opera buff or are planning a trip to Italy's second largest city, here's all you need to know about enjoying opera in Milan.
A brief history of opera
Opera is a wonderful mix of poetic lyrics, soaring music and dramatic theater. It grew up out of various singing traditions including madrigal songs telling an emotional story through song. The first opera ever performed was Jacopo Peri's piece, Dafne, which was produced in Florence in the late 1590s. And his opera Euridice was performed as part of the wedding celebrations for Florence's ruling family the Medici's in 1600, setting the standard for some of the most spectacular works over the next few centuries.
Since then opera, meaning "work" in Latin, has spread throughout Europe and across the world. And Italy has remained the center of this wonderfully rousing art form, not least because many of the most popular composers of were Italian. From Puccini's Madame Butterfly to Verdi's Rigoletto to Rossini's Barber of Seville Italian opera really doesn't get much better.
But if you really want to appreciate the best opera in Milan, there's really only one place to start; the city's Teatro alla Scala, otherwise known as La Scala.
Teatro alla Scala
With a name meaning the "theater at the staircase" La Scala is not only the principal opera house in Milan but also one of the best in the world. It was built in 1776 on land that had previously been the home of the Church of Santa Maria alla Scala (hence the name) to replace another Milanese venue that had burnt down. The patrons paid the building costs in return for the best boxes in the theater and since then it has stood the test of time surviving bombing during World War II and undergoing an extensive $67 million refurbishment in the early 2000s.
Throughout its life La Scala has seen some extremely prestigious premieres, hosting the prima or "first production" of many a famous piece. It had a special relationship with conductor Arturo Toscanini and composer Giuseppe Verdi, who conducted several of his works there including his Requiem, Othello and Falstaff operas. And today the teatro boasts a wide repertoire, attracting a large number of lesser-known works as well as the old favorites. It's also home to a singing school, a ballet school and a ballet company funded by the box office, a local tax and Italian government funding.
La Scala isn't just famous for its operas but also for its first night audiences. Dubbed the loggionisti or hissing hooligans by the Italian press, these spectators are noisy traditionalists and self-appointed critics who have absolutely no qualms about booing from the upper tiers if they think singers are sub-standard or taking liberties with compositions. Even Pavarotti suffered at the hands of them on occasion, although happily he survived to tell the tale going on to enormous worldwide success! Its all just part of the drama and theater of opera in Milan although these days its actively discouraged in order not to spoil other audience members' enjoyment.
So if you've ever wanted to see opera this is definitely the ticket to book and this year's calendar is packed so there is plenty to tempt you. From classics like Mozart's The Magic Flute or The Marriage of Figaro to the Knight of the Rose by Richard Strauss and the 1930s opera Porgy and Bess by George Gershwin there is a great selection from which to choose. Our travel experts are on standby to plan your trip to Italy and include a wonderful night at the opera in your itinerary!
Serate Musicali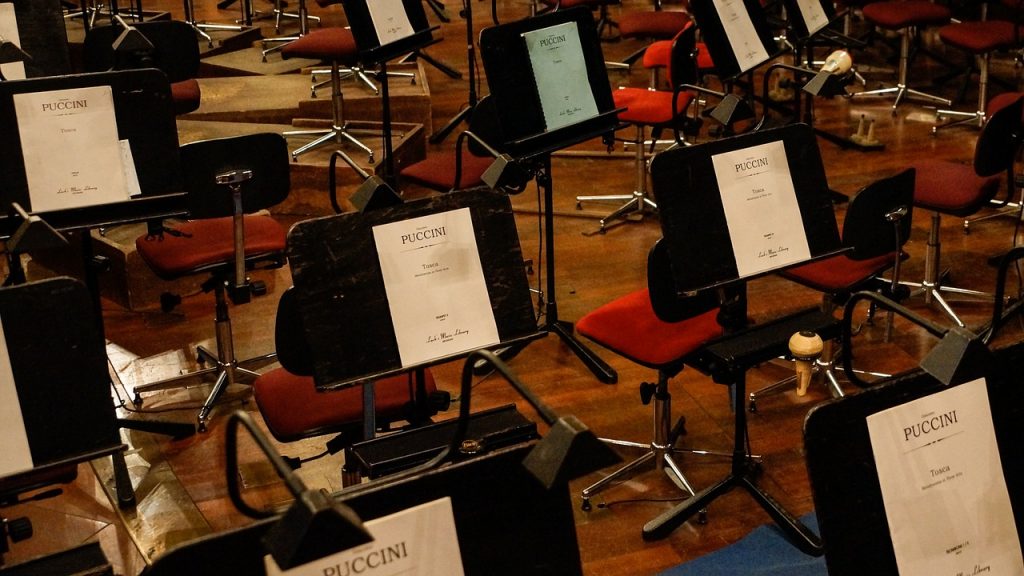 Serate Musicali have been hosting high quality programs, attracting some of the best artists in Italy and from across the world, for the last 40 years. They present a mix of acclaimed artists and young talent with concerts including such stars as Gil Shaham, Andras Schiff and Antonio Pappano and relative newcomers Andrea Bacchetti, the Russian Polina Leschenko and Macedonian Simon Trpceski. Their musical program is equally varied with the new season ranging from Debussy to Ravel, Schubert to Mozart and Beethoven to Mendelssohn. There really is something to suit every classical music taste!
Concerts generally take place in the Sala Verdi, central Milan, so are extremely easy to get to. And whilst the Sala Verdi might not have the opulence and sumptuous style that many associate with Italian opera, it more than makes up for that with its world famous acoustics making every night here an auditory sensation to treasure. So if you love to focus on the music and the musicians, reveling in every note and nuance of a piece, a ticket for Serate Musicali is the one for you. And unlike other more formal venues, you don't need to pack your tux or evening dress to do it! So what are you waiting for? Sit back and lose yourself in the music!
Auditorium di Milano
The Auditorium di Milano is another modern Milanese affair having only opened in 1999. The building itself, built in 1939, was once Milan's old Cinema Teatro Massimo. But after a long period of disuse, the hall was restored, restructured and modernized as the new home to the Orchestra Sinfonica di Milano Giuseppe Verdi one of Italy's most important symphony orchestras. It's now one of Milan's top cultural venues.
The restoration particularly focused on the hall's acoustics, covering the ceiling and walls with pear wood panels resembling sails. Each panel has a different shape, curve and thickness and has been positioned to act as an acoustic reflector or baffle creating a unique layered echo effect. The result is that the auditorium now acts as a multipurpose "house of music", suitable for a wide range of musical genres from symphonic arrangements to jazz and choral to chamber music.
If you're planning on visiting Milan, why not add an evening at the Auditorium di Milano to your itinerary. The orchestra is extremely versatile and skilled boasting a very varied repertoire. And this year's schedule demonstrates that perfectly with concerts ranging from classical piano recitals to film scores such as The Godfather and from Beethoven to operas including Verdi's Requiem. Imagine what memories you could create with an evening of opera in Milan! Perfetto!
Your evening of opera in Milan is about to begin!
Opera is an intrinsic, essential part of Italian life. It was born in Italy, cultivated here and Italian opera continues to be at the forefront of the operatic world. So what better way to spend an evening than at the opera in Milan letting the drama carry you away and creating wonderful new musical memories to treasure. Leave us a comment with your favorite operas or opera experiences. And in the meantime, don't forget that our travel experts are on standby with many more ideas to help you book your perfect night at the opera and an unforgettable Italian vacation. Happy travels!