As well as being the Italian capital of fashion and economy, Milan owns another record: it is the city that hosts the biggest collection of modern art in Italy. While Rome and Florence museums display unique treasures dating back to the Roman age and the Renaissance,  Milan museums, in line with the modern flair of the city, house some of the most precious pieces of art from the last two centuries. Together with some prestigious masterpieces from older ages (The Last Supper and Leonardo da Vinci's works above all), museums in Milan let you discover the real essence of Italy's and Europe's art in the modern age, making the city one of the most appreciated cultural hubs in the world.
Milan Museums
Milan seems to be the perfect place for tourists who like to have a nice stroll around the city center while being surrounded by beauty. The right thing to do in between looking at its sparkling shop windows and diving into the posh Milanese nightlife is to visit its astonishing museums. The Milan city center is not as big as other famous cities around the world, and most of its museums are located right in this area, so this is appealing to every tourist. Here is a list of the most famous Milan museums.
1) The Last Supper in Santa Maria delle Grazie
Leonardo da Vinci's Last Supper (called "Il Cenacolo" in Italian) is the biggest attraction for people coming from all over the world. Painted by Leonardo, who is presumed to have started his masterpiece around 1495, this mural painting is still surrounded by an air of mystery regarding its creation and real meaning. The mural painting is located in the refectory of the convent of Santa Maria della Grazie, and is listed as an UNESCO World Heritage Site. As this is one of the most famous paintings in the world, the church now acts as a museum. Only a group of 25 people every 15 minutes is allowed to visit this Milanese museum, that is why it is really hard to find tickets.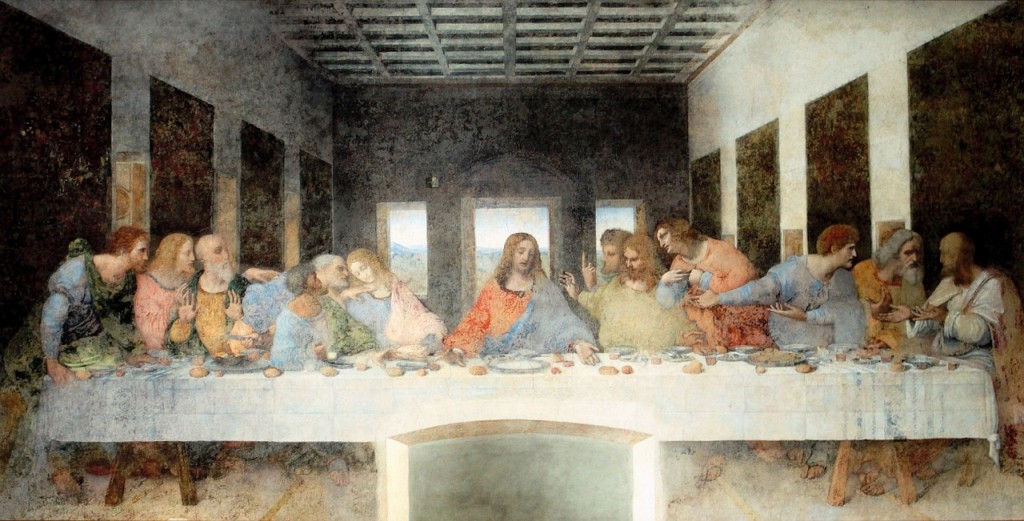 What you should know
Purchasing the Last Supper Tickets at least 2 months in advance is the only way to access the museum
No pictures are allowed in the museums
You only have 15 minutes to admire the painting
2) Castello Sforzesco
Built in the fifteenth century by Francesco Sforza, Duke of Milan, Castello Sforzesco is the second most visited monument in Milan after the Duomo.  It is one of the largest fortresses in Europe, and since 1896 it has hosted one of the largest and most complete art collections in Milan, with Michelangelo's Rondanini Pietà as its centerpiece. This masterpiece is second only to The Last Supper in Milan, and is hosted in the Museum of Ancient Art, just one of the many museums you are going to find in this imposing building.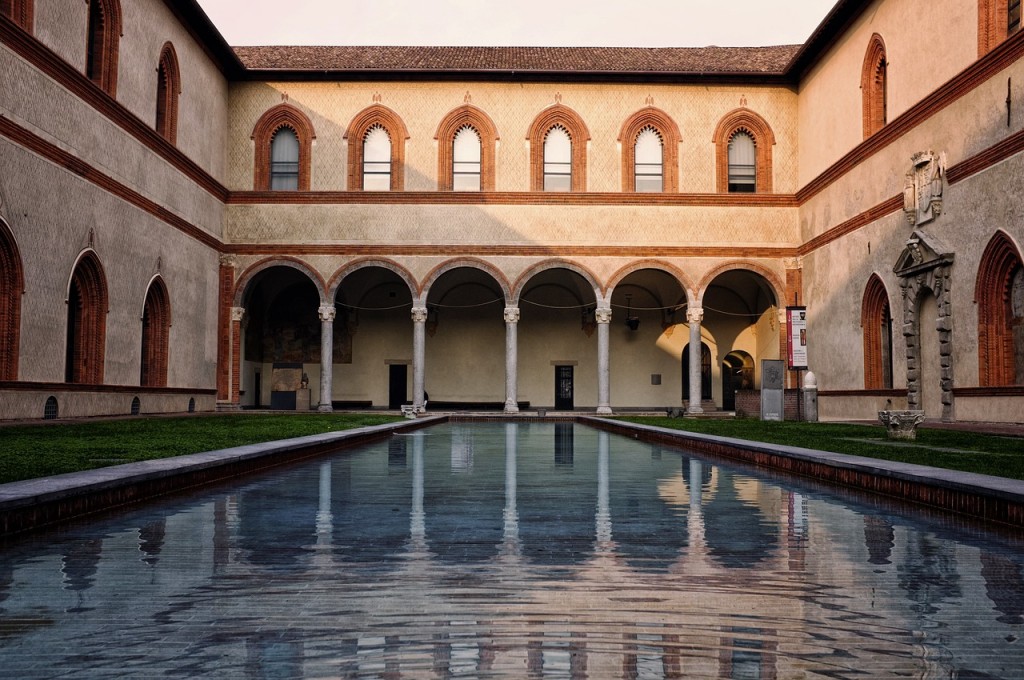 What you should see
There are many museums in the Castello Sforzesco, hosting different types of art. Beside visiting the Museum of Ancient Art (with the Rondanini Pietà), you should visit:
The Pinacoteca del Castello Sforzesco (an art collection which includes Andrea Mantegna's Trivulzio Madonna and masterpieces by Canaletto, Tiepolo, and Tintoretto)
The Archeological Museum (a great selection of prehistoric findings)
The Egyptian Museum
The Museum of Musical Instruments
The Applied Arts Collection
The Antique Furniture and Wooden Sculpture Museum
The Achille Bertarelli Print Collection
What you should know
Castello Sforzesco's museums have different opening times, but the most important ones are all open from Tuesday to Sunday, between 9PM and 5:30PM.
Planning tips
Castello Sforzesco is not so far from the Duomo, which is perfect for a day trip to the city
Adjacent to the castle there is Parco Sempione, the biggest and most beautiful park in Milan. You can plan to have a nice picnic lunch in there or simply use it to take a break after a long walk inside the museums
3) Pinacoteca di Brera
Situated in a fascinating seventeenth-century building, alongside the Accademia delle Belle Arti (Academy of Fine Arts), the Pinacoteca di Brera boasts one of the most important fourteenth- to twentieth-century art collections in Europe. Once owned by Napoleon, this prestigious collection contains some of the most famous masterpieces by Caravaggio, Raffaello, Mantegna, Bellini, Rembrandt, and Tintoretto. It was recently expanded with two large acquisitions of Modern Art, including works by Modigliani, Carrà, and De Chirico.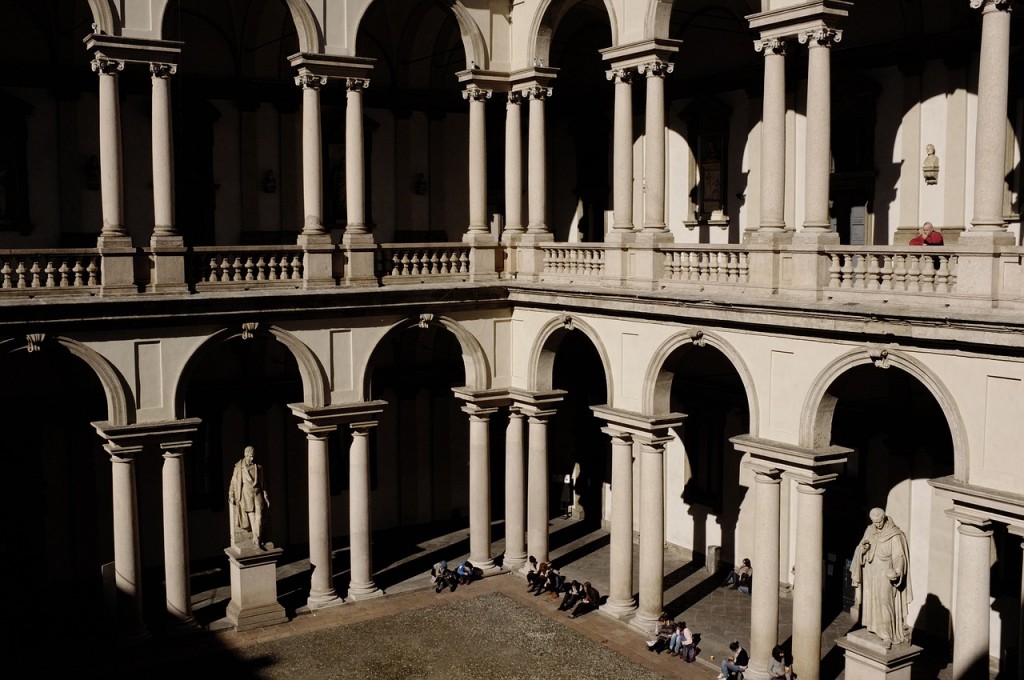 What you should see
Above all, you should not miss seeing some world-famous paintings that made history in European art:
The Kiss by Francesco Hayez. c. 1859
Andrea Doria as Neptune by Agnolo Bronzino. c. 1550-1555
Pietà by Giovanni Bellini. c. 1460
The Metaphysical Muse by Carlo Carrà c. 1917
L'enfant gras by Amedeo Modigliani c. 1915
What you should know
It takes two and a half hours for a thorough visit of the Pinacoteca. If you want to visit the masterpieces only, it will take about 45 minutes.
The Pinacoteca di Brera is closed on Mondays. The opening hours are from 8:30AM until 7:15PM.
Planning tips
The Pinacoteca is situated in the charming and bohemian Brera neighborhood. The best time to take a stroll there is at night, because of its cozy restaurants, lively bars, eclectic antique shops, fortune tellers, and colorful artists. Plan to visit the Pinacoteca in the afternoon in order to enjoy the atmosphere of this area once you exit the museum.
4) Museo Nazionale della Scienza e della Tecnologia Leonardo da Vinci
When it opened in 1953, the museum was entirely dedicated to Leonardo da Vinci, displaying original drawings and numerous models of his scientific innovations. Over the years, the Museo Nazionale della Scienza e della Tecnologia (National Science and Technology Museum)  has become the largest museum of science and technology in Italy and one of the most important ones in the world, offering interactive labs, a submarine exhibit, and a section devoted to science for young children.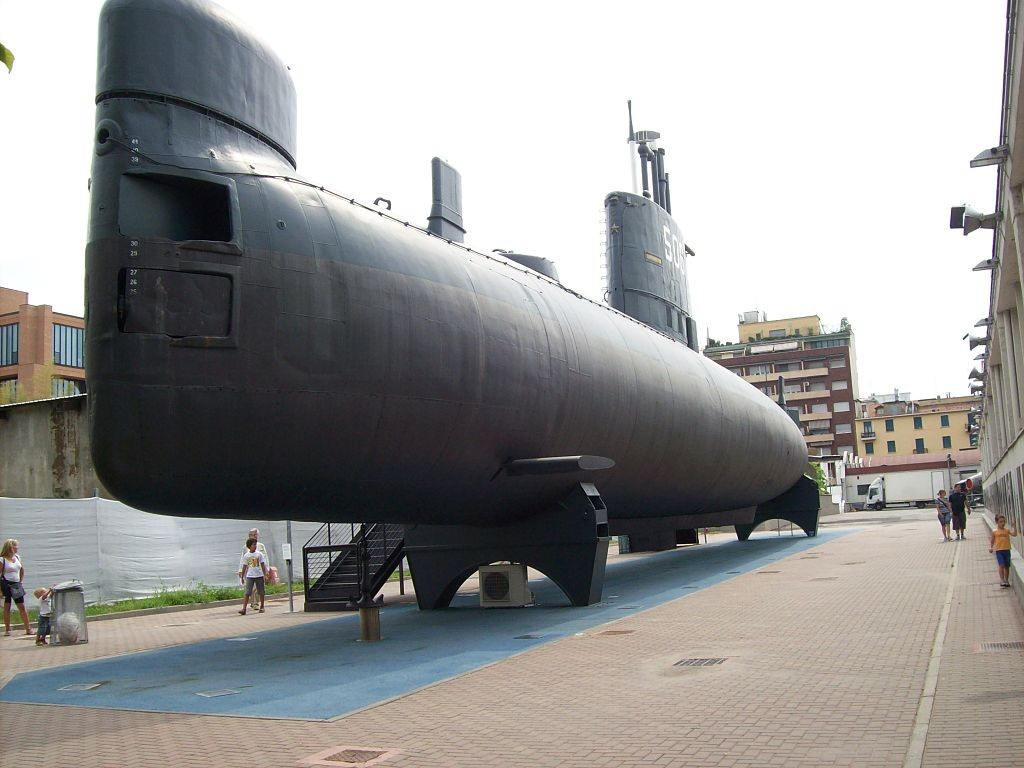 What you should see
Do not miss visiting Leonardo's famous flying machine
The museum hosts the largest collection in the world of car models made from drawings by Leonardo Da Vinci
What you should know
In conjunction with the opening of Milan Expo on May 1st 2015, the museum has new opening hours: from Tuesday to Friday: 9:30AM – 7:00PM; Saturday: 9:30AM – 9:00PM; Sunday:  9:30PM – 7:00PM.
Planning tips
Schedule a visit to the museum if you are traveling with kids, since there are many different activities, such as interactive labs, dedicated to children.
5) Palazzo Reale
Palazzo Reale (Royal Palace) is a former royal palace situated next to the Duomo in the heart of Milan. The building played an important role in making Milan one of the most artistic cities in the world, as shown by the great success of  recent exhibitions that have included artists such as Claude Monet and Pablo Picasso. It is an important cultural center hosting exhibitions of both ancient and contemporary art. Palazzo Reale regularly displays many famous collections from around the world in collaboration with renowned museums and cultural institutions.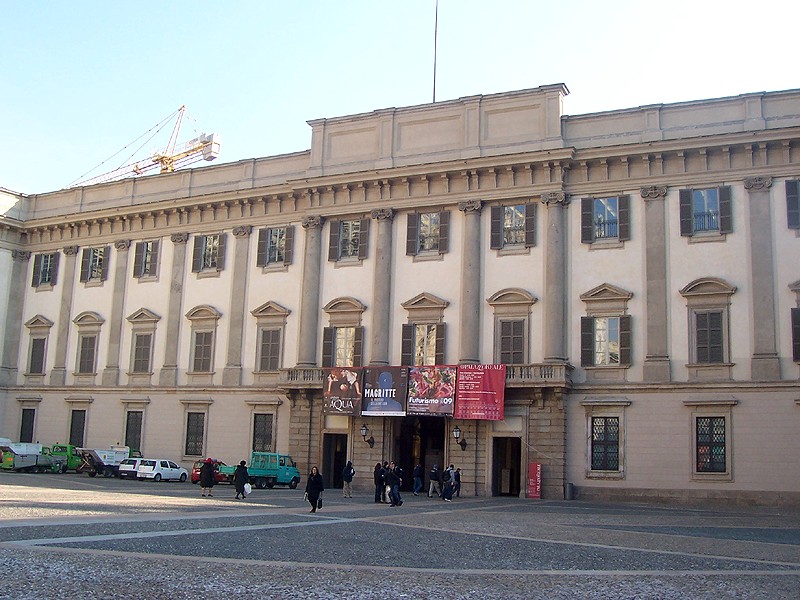 What you should see
Because to the large available space, many exhibits are held at the same, so visit the Palazzo Reale official website to find out what is currently displayed.
What you should know
Opening times vary accordingly to the type of exhibition held. Visit the website for more information.
Planning tips
Palazzo Reale is situated in Milan's center. Before doing some great shopping in the famous Milanese boutiques, a visit to one of Palazzo Reale's exhibits is the perfect way to find inspiration.
6) Pinacoteca e Biblioteca Ambrosiana
The Pinacoteca and Biblioteca Ambrosiana (Ambrosian Art Gallery and Library) are two famous adjacent museums hosting the oldest collections in Milan. The Pinacoteca is famous for its rich collection of famous Italian artists such as Michelangelo, Raffaello, Caravaggio, and Leonardo. The Biblioteca is most famous for having Leonardo da Vinci's Codex Atlanticus, a twelve-volume of almost 2,000 drawings and notes from the Italian "maestro."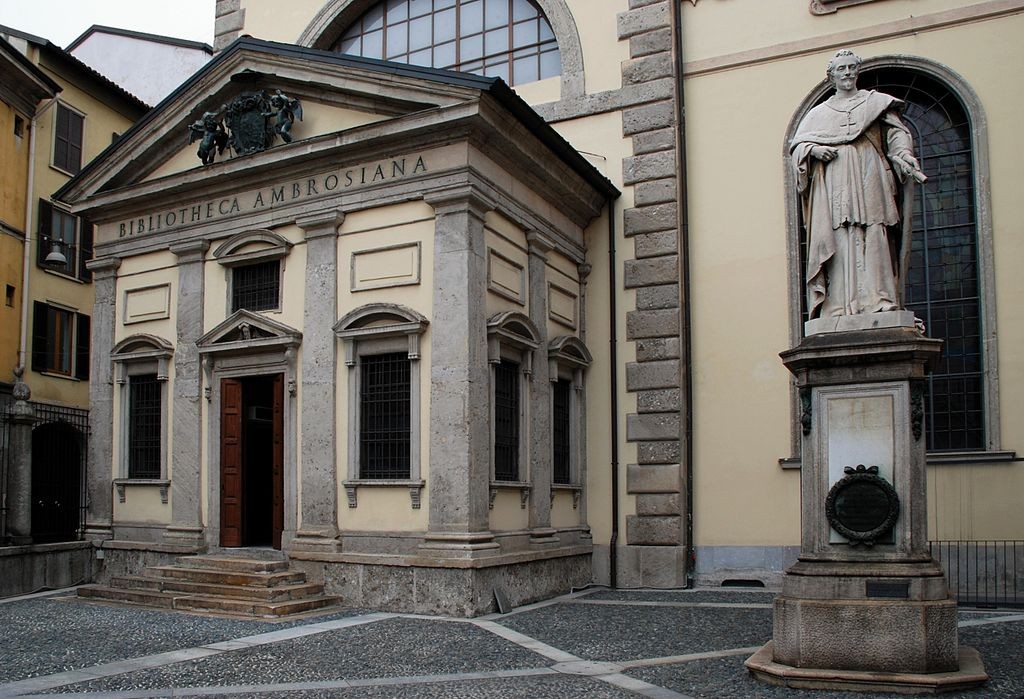 What you should see
Portrait of a Musician, one of Leonardo's most beautiful and enigmatic portraits
Basket of fruit by Caravaggio c.1599
What you should know
Although Pinacoteca and Biblioteca Ambrosiana are in two separate buildings, you only need to buy one ticket to access both.
Planning tips
Leonardo's works are numerous and often enigmatic, plan to spend at least couple of hours in the building to get a full understanding of its masterpieces.
7) Triennale di Milano
The Triennale di Milano is the main Italian event for architecture, visual and decorative arts, design, fashion, and audio/video production. It is a cultural production center that organizes and produces continuously changing exhibitions, meetings, film festivals, and traveling exhibitions. In recent years the Triennale has displayed retrospective exhibitions on major artists like Keith Haring and Roy Lichtenstein as well as designer brands like Giorgio Armani and Louis Vuitton.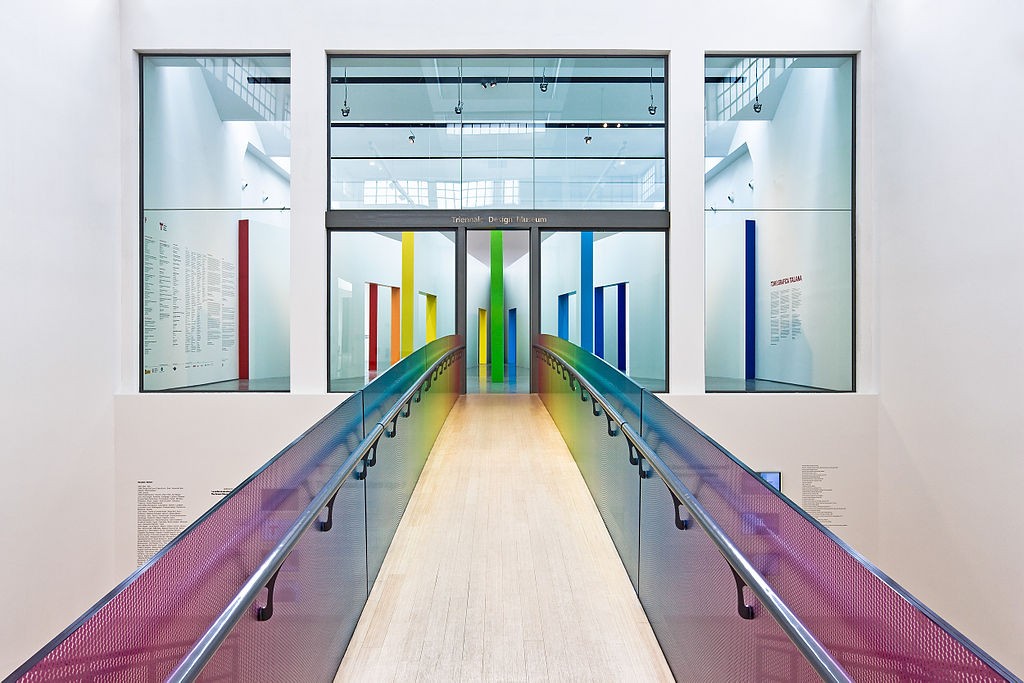 What you should see
Triennale Design Museum, the first Italian museum of design.
Teatro dell'arte, a space dedicated to performing arts, theater, music, and dance, as well as architecture, design, and fashion.
Biblioteca del Progetto, a library that specializes in contemporary and twentieth century creative thought.
What you should know
Triennale di Milano is open every day from 10AM until 11PM.
Planning tips
The building which houses the Triennale is located at the edge of  Parco Sempione, close to the Castello Sforzesco. You can plan to visit the Castello first, have a nice stroll in the park and later go to the Triennale di Milano.
8) Museo del Novecento
Opened in 2010, the Museo del Novecento (Museum of Twentieth Century) is a typical modern museum, characterized by an astonishing location and open until late. The museum is situated in Palazzo dell'Arengario, right next to the Palazzo Reale and facing the Duomo. It hosts a unique collections of artists from the 20th century: Picasso, Modigliani, Kandinsky, Boccioni, Carrà, Klee, and Matisse are just a few names. If you are fascinated by modern and contemporary art it is really worth to pay a visit to this museum.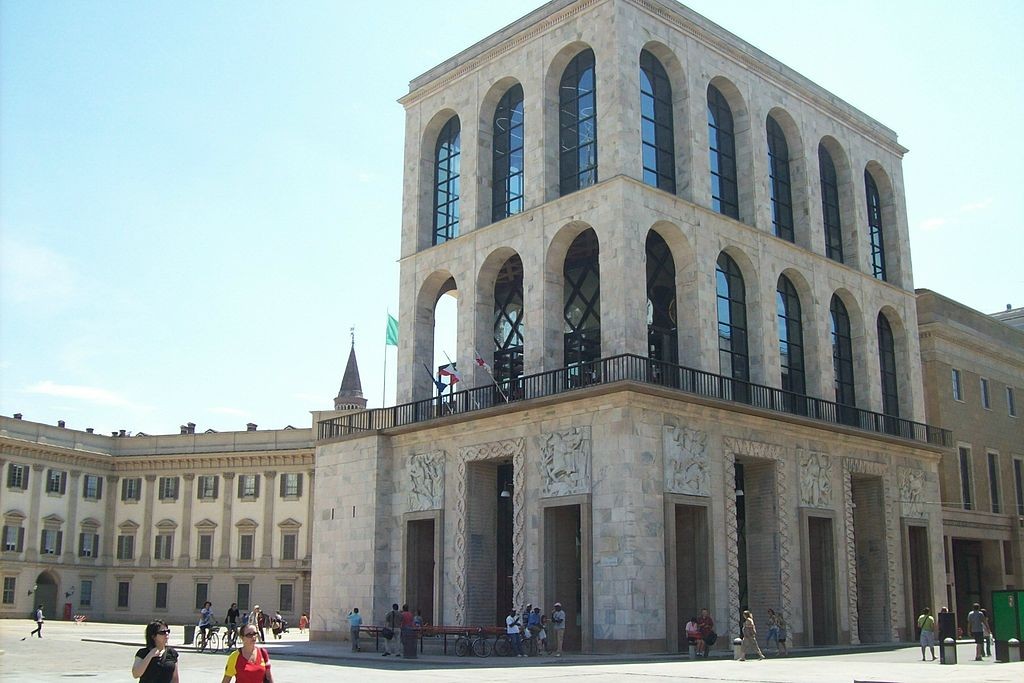 What you should see
After visiting the exhibitions, take the stairs to the panoramic terrace of the building, where you can enjoy a unique view of Piazza Duomo and its stunning cathedral.
What you should know
The museum is connected with Palazzo Reale through a suspended walkway. Contemporary art lovers can plan to visit both museums one after the other.
Planning tips
As it is open until late, plan to visit the museum at night in order to enjoy the beauty of Milan city center by night.
Are you planning to visit some of those Milan museums on your next trip to the city? Which are your favorites and why do you want to visit them? Tell us in the comments!