Picking out the right accommodation for your holiday in Italy is as important as choosing places to visit and things to do. The "Italian boot"  has so much to offer in terms of artistic heritage and history that even the hotel or villa you choose for your stay could be the first stage of your amazing vacation in this country. Hotels in Italy are so various and picturesque that they are the first thing to take into consideration when customizing your itinerary around the country.
Accommodations in Italy: a Wealth of Choice
Being the 5th most visited country in the world, Italy is without a doubt a tourist country. According to recent studies, there are 4,762,601 beds available in different types of accommodation. Hotels are the top choice with 2,250,704 beds while the remaining 2,511,897 are available in villas, hostels, B&B, guesthouses, campgrounds, farmhouses, private apartments, resorts and many more.
Hotels in Italy: the Best Solution
Although there are many different solutions that allows you to experience alternative holidays, a hotel is still the most chosen for visiting the country. The reason is easy to understand – hotels in Italy are the quintessence of the country: places in which art, history, design, hospitality and lifestyle are combined to offer a first taste of "La bella vita" to the tourists. Some of them are world-renowned while others are authentic hidden gems, some are part of world history while others are in the hearts of few tourists, but what makes all of them special is their astonishing diversity. Choosing the right one among 33,728 Italian hotels could be hard, and so here is a helpful list of the most unique in the country, a starting point for planning your next holiday in Italy.
1) The Most Expensive: The Four Seasons Hotel, Florence
With 18,500 euros per night for its Royal Suite, the Four Seasons Hotel in Florence takes the first place of the most expensive hotel in Italy. It precedes some world-famous hotels like the Westin Excelsior Hotel in Rome (17,975 euros per night), Hotel Cala di Volpe in Costa Smeralda (17,300 euros) and the Seven Stars Galleria in Milan (10,700 euros). Such a huge amount of money is worth every single euro: this astonishing hotel situated in an art-filled Renaissance palace and a restored 15th-century convent is richer in history and art than many museums around the country. Original Majolica floor, superb frescoes and hand-painted sculptures are part of the Renaissance atmosphere of  all 37 rooms of the hotel; three award-winning gourmet restaurants treat you with the finest Italian cuisine, and an exclusive spa, secluded within the ancient trees of Giardino della Gherardesca, makes your staying in Florence a relaxing experience.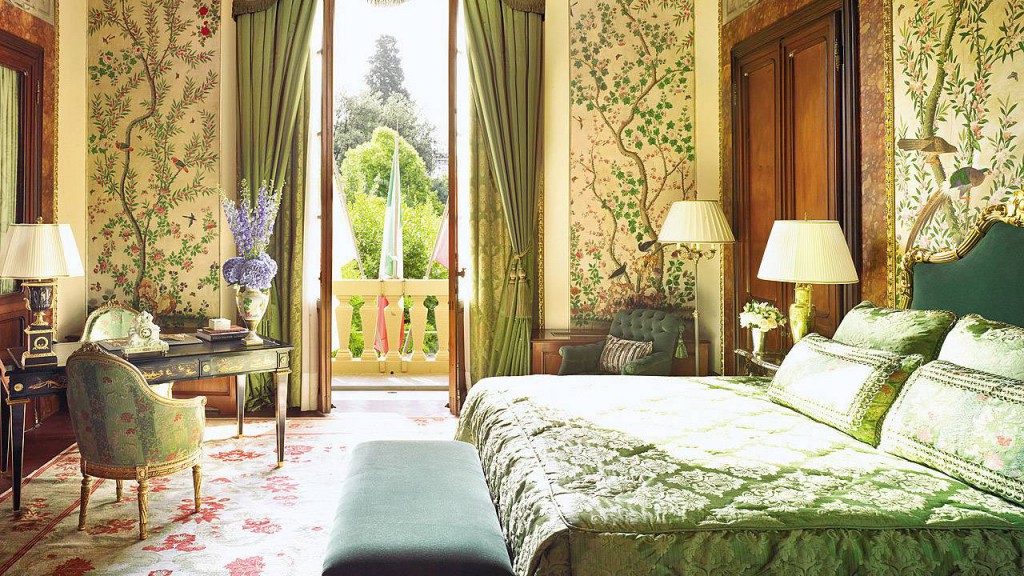 2) The Most Romantic: Le Suite di Giulietta, Verona
When it comes to romanticism, Italy is probably the best place to go for a couple that wants to spend some time together. There are many places around the country that make a trip to Italy simply unforgettable for a couple. One of them – and this is a tip that comes straight from Shakespeare – is Verona and its balcony from which Juliet used to wait for her eternal love, Romeo! Le suite di Giulietta, a Veronese exclusive relais conceived to host couples in love, is right in front of that balcony in Juliet's courtyard. This is a one-of-a-kind experience, located in the very heart of the amazing city of Verona. Here you can find a restful, peaceful spot where to relax with your loved one while taking advantage to visit one of the most beautiful city in Italy.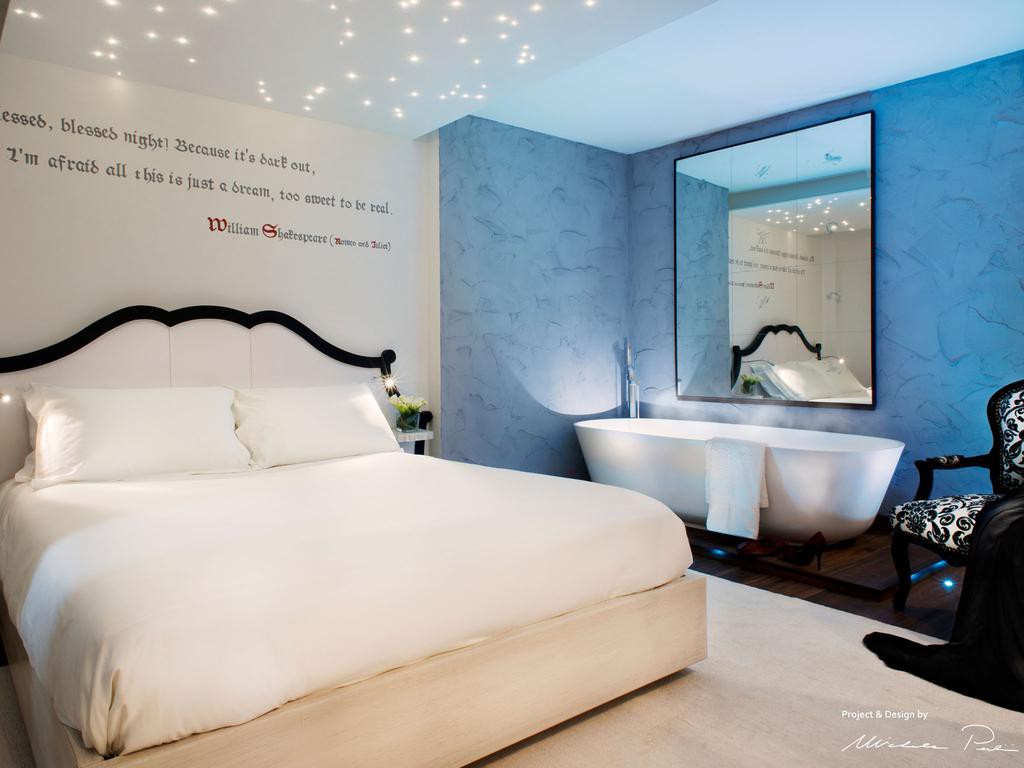 3) The Most Awarded: Il Salviatino, Fiesole
The abundance of hotels in Italy makes it really hard to make a choice! If you want to get the most out of your holiday and pick the best hotel in Italy you should probably rely on experts and let them decide for you. If you have planned to spend your holiday in Tuscany and want to make your holiday simply unforgettable bear in mind that 2014 Condè Nast Traveler Readers' Choice Awards for Best Hotel in Europe and Best Hotel in Italy was given this year to Il Salviatino, an exclusive grand villa situated on the hills of Fiesole. Salviatino's President Marcello Pigozzo's words are the best way to describe the uniqueness of such a precious gem: "A stunning and perfectly hand restored 15th century villa that lies proudly on the hillside of Fiesole, with inspirational views of Florence and the rolling Tuscan landscape. A magical place, where our obsession for the perfect service and experience blends with the grandeur of the setting."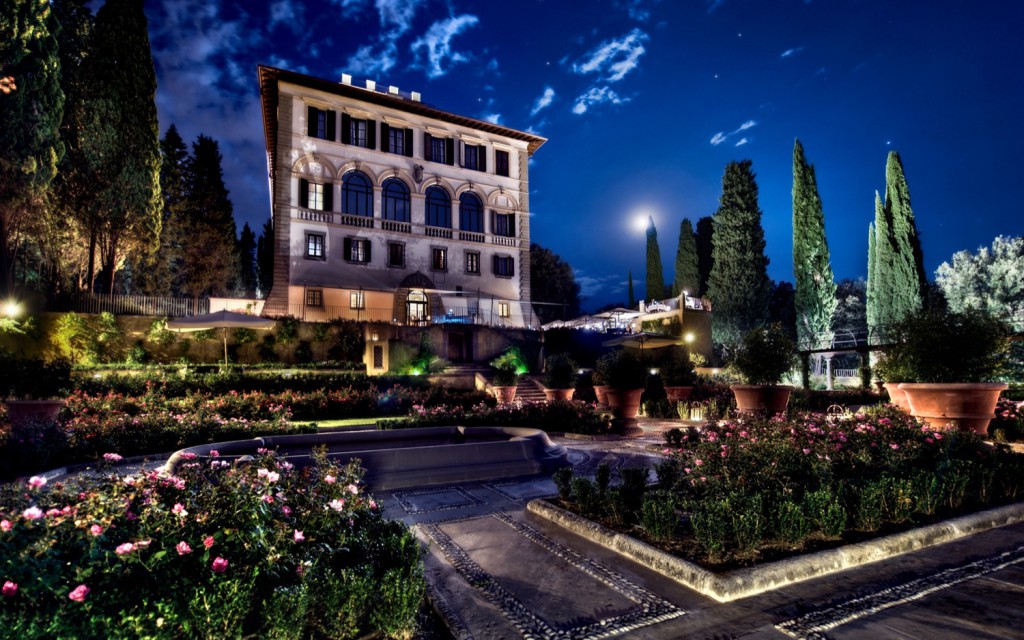 4) The Most Loved by Celebrities: Grand Hotel Villa d'Este, Lake Como
Celebrities love Italy! They get married in stunning churches, spend their honeymoons in the most romantic places and they keep coming back to visit this amazing country! There are many hotels in Italy that are proud to have hosted world-renowned stars but the most suggestive and prestigious is without any doubt the Grand Hotel Villa d'Este, an opulent hotel overlooking Lake Como. The list of celebrities that have decided to try this astonishing experience is endless: Alfred Hitchcok, Bruce Springsteen, Madonna, Robert De Niro and Leonardo Di Caprio are just a few names. This is an exquisite Renaissance villa built in 1568 and later transformed into a high-class hotel in 1873. The luxury and magnificence of the hotel's ancient glory are still intact in every single room of the building. And as often happens in Italy, this is not just an hotel but an authentic museum that makes your trip unique from the beginning!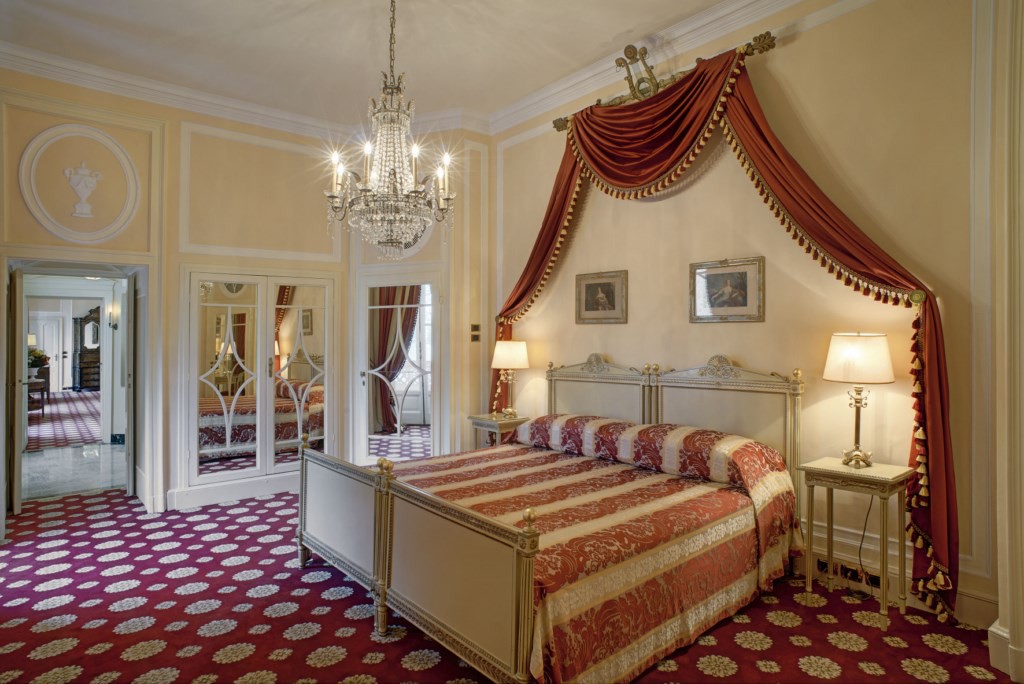 5) The Most Unusual: Le Alcove, Alberobello
There are only few places in the world in which you can spend your night in a UNESCO World Heritage Site and still have all the comforts of a high class hotel! The most unusual in this exclusive list is Le Alcove, a luxury resort situated in Alberobello, the city of the Trulli. These conical-roofed ancient buildings made of white stone with mysterious symbols drawn in lime have been local peasants' houses for many centuries and today are the symbol of Apulia. Nine of them have been carefully restored to create Le Alcove, an oasis of peace situated in the main square of Alberobello, where attention to details and its unique style allows guests to dive into the past without forgetting the comfort of modern life.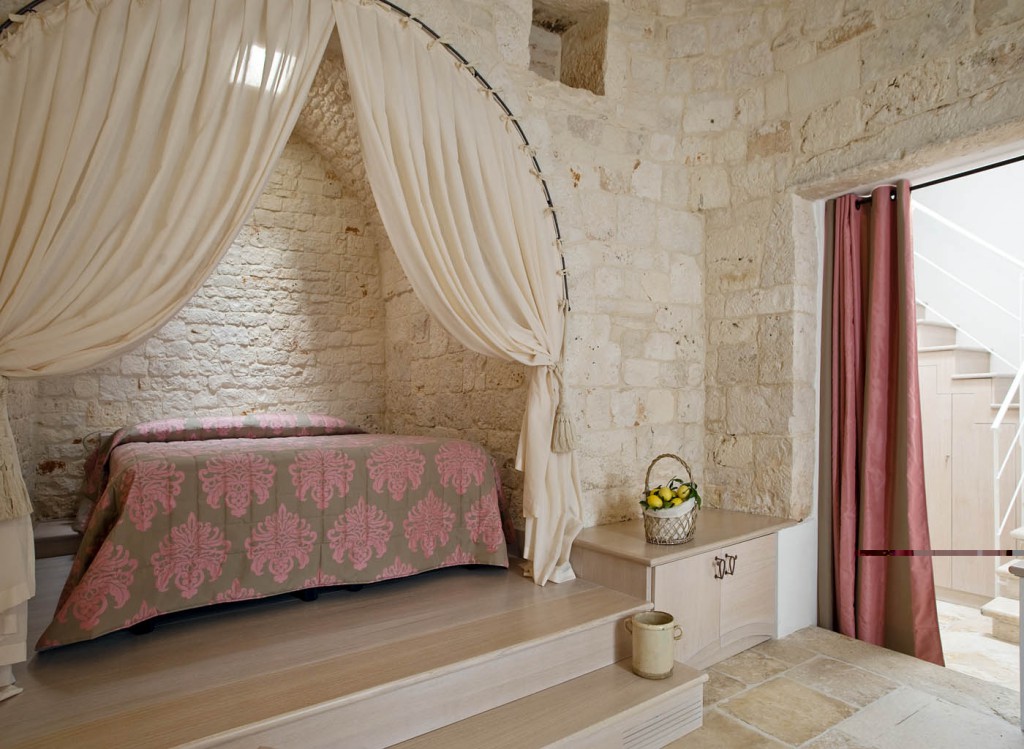 6) The Most Prehistoric: Sextantio, Matera
Sleeping in a 9,000 year-old cave with all the comforts of modern life: this is the dream coming true that Sextantio Le Grotte della Civita promises to its guests in Matera! This accommodation is unique not only for its unconventional interiors but also because is one of the few hotels in Italy with a clear mission that has been defined since its openings. This hotel, in fact, decided to stick to the concept of "Albergo Diffuso," a recent Italian movement that aims to revive small, historic Italian villages and town centers by distributing hotel rooms in converted buildings so that guests can be part of local life. Situated in the heart of Sassi, the prehistoric old center of  Matera that was made UNESCO World Heritage Site in 1993, this accommodation is the perfect location to start your visit in a city that is experiencing a huge raise in popularity thanks to its award as the European capital of culture for 2019.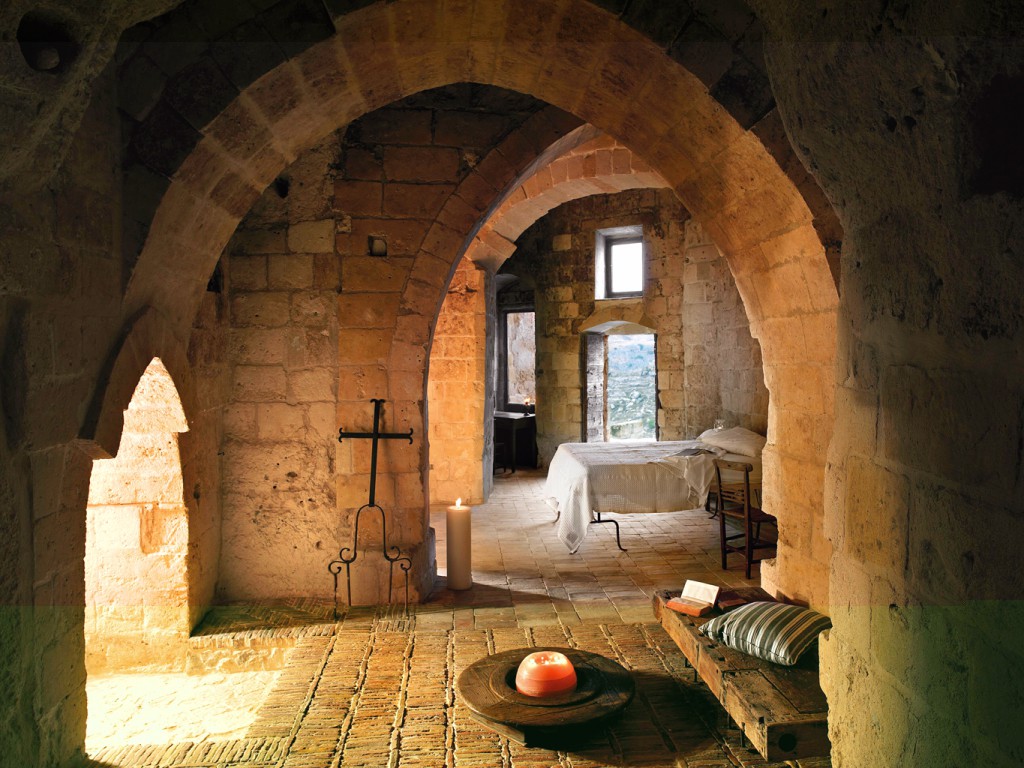 7) The Most Historical: Grand Hotel Villa Serbelloni, Lake Como
Situated in Bellagio, the amazing little town that perches on the shores of Lake Como, this five-star luxury hotel is famous not only for being on top of the most prestigious travel guides but also for appearing in many history books all around the world! This amazing 1873 villa, in fact, played a big role in both World Wars hosting many personalities and politicians. Churchill and Roosevelt, for instance, have slept in its luxury rooms and probably drew up their offensive strategy while tasting delicious Italian food on its restaurant located on the main terrace. Villa Serbelloni is also the favorite hotel of many prestigious and noble families all around the world: the Sovereigns of Spain, Russian and English aristocracy, the Rothschilds, and J.F. Kennedy are just some of the famous guests who have strolled through its rooms and lakeside gardens.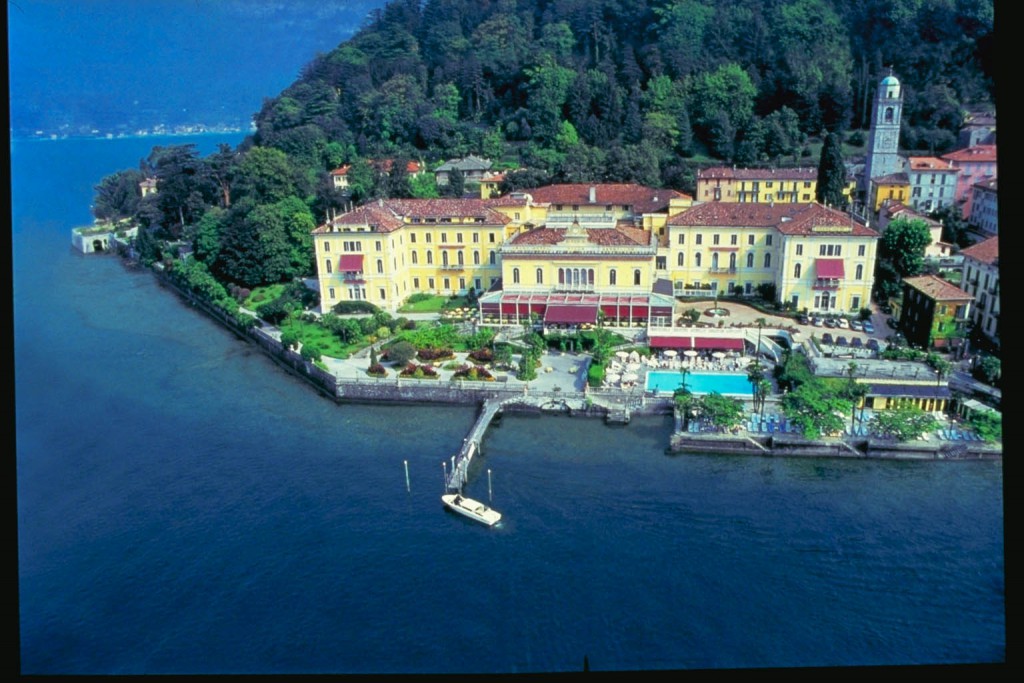 8) The Wettest: Grotta Palazzese, Polignano
Carved out of magnificent limestone rocks, with a view over the blue-green Adriatic Sea, Hotel Grotta Palazzese is an authentic hidden gem of Italy. Situated in Polignano a Mare, a small town in Apulia, this hotel is proud to offer to guests that choose to try its delicious restaurant an unparalleled experience: to taste authentic Italian food in a vaulted limestone cavern while Mediterranean waves crash against the majestic rocks close to your feet. This elegant and refined restaurant is so close to water that it has to be shut when the sea is rough! Spending a few days in this unique hotel will allow you to admire the ancient beauty of Apulia, a region that is progressively gaining popularity among tourists from all over the world!
9) The Safest: Terrabona, Cisternino
Similar to Le Alcove (hotel number 5 in this blog post), Terrabona is an ancient trullo that has recently been restored to become a comfortable villa immerse in Apulia's peaceful and recondite countryside. Surrounded by enchanting groves of imposing centuries-old olive trees, this accommodation is the best starting point for visiting both Valle d'Itria with its mouth-watering food itineraries and the amazing Apulian cities on the Adriatic Sea. But what makes this place unique is an interesting story related to Cisternino: together with few other places around the world, this small village was thought to be a haven that would have survived the prophesied Armageddon on 21 December 2012. Many people rented or even bought houses in the town and all its hotels were booked up for that date. According to psychic Jean Dixon, the next date predicted for apocalyptic events is 202o; now you know where to search for safety!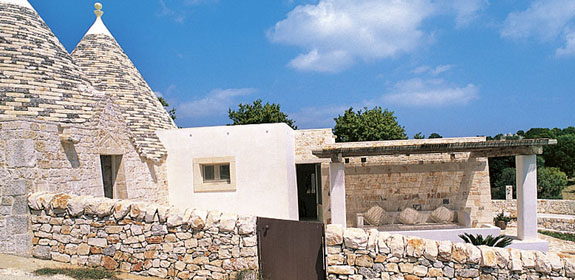 10) The Northernmost: Adler Dolomiti Spa Resort, Ortisei
Ortisei is a tiny village perched on the the heart of the gorgeous natural backdrop of the Dolomites, a UNESCO World Heritage Site. Among its buildings stands out Adler Dolomiti Spa Resort, a stylish 5-star hotel situated in the middle of the town. This is the perfect place for a relaxing holiday away from the daily routine. Mountain lovers have plenty of activities to do here: guided hiking excursions in summer and both cross-country and downhill skiing in wintertime are just some examples. If you are looking for a vacation to recharge your batteries and want to discover Alto Adige, the enchanting northernmost region of Italy, you should definitely book your room in this fantastic resort!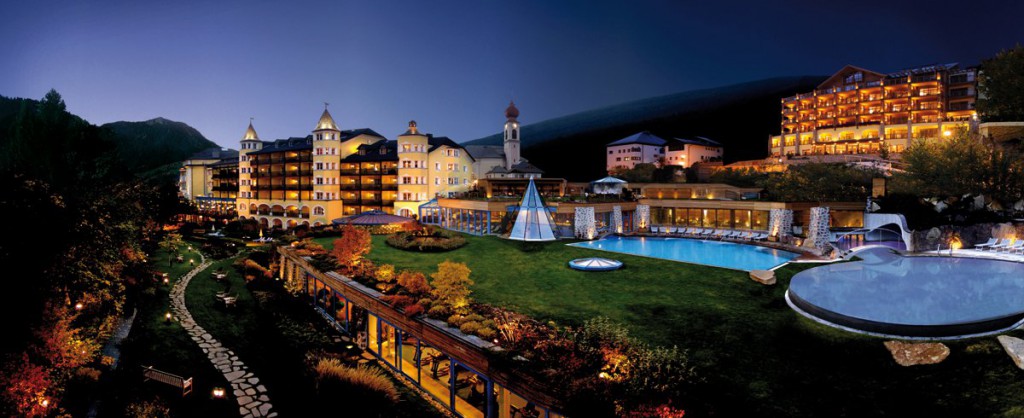 11) The Southernmost: Casa Arizza, Scicli
Casa Arizza is a small stone house situated in the town of Scicli in south Sicily. As it often happens in Italy, this enchanting village, alongside with seven other cities in the Val di Noto, has been listed as one of UNESCO's World Heritage Sites. Here you will be able to admire 8 cities whosw old town centers were all rebuilt in 1693 in a magnificent Baroque style after a huge earthquake hit the area. Casa Arizza is in south Sicily, the southernmost region of Italy, here you are in the middle of the enchanting Mediterranean Sea and right in front of you there is the enchanting island of Malta – taking a ferry to visit this hidden treasure would be a great diversion! Hotels in Italy are often a museum themselves, Casa Arizza just finds itself in an open-air museum!
Do you think there are other unique hotels to add to this list? Tell us in the comments!