Florence is an amazing city, packed with the artwork and architecture of world-class master craftsmen whose influence circumnavigated the Renaissance world. And the city is at the heart of Tuscany, home to some of Italy's most mouth-watering cuisine and sublime wines. You may think it's a destination just for adults but while Florence is paradise for parents, there's no shortage of fun family activities. So if you're heading to this Tuscan treasure trove, here are our top 7 things to do in Florence with kids.
1. Ride the antique carousel in Piazza della Repubblica
Florence is a city of majestic piazzas. From the Piazza del Duomo, site of Brunelleschi's glorious domed cathedral, to Piazza della Signoria, the seat of power and still home to Florence's city hall And one of the largest is Piazza della Repubblica, an elegant square on the site of the old Roman forum, now encircled by old cafes, elegant restaurants, porticoes and shops.
Its current appearance dates to the turn of the 20th century, around the same time that a carousel was installed and, one hundred years later, its painted horses and gilded carriages are still turning. Painted gaily in reds and blues, the antique merry-go-round is perfect for little travelers and an ideal break from sightseeing for tired little feet.
2. Stroking the wild boar's snout and other Florentine stories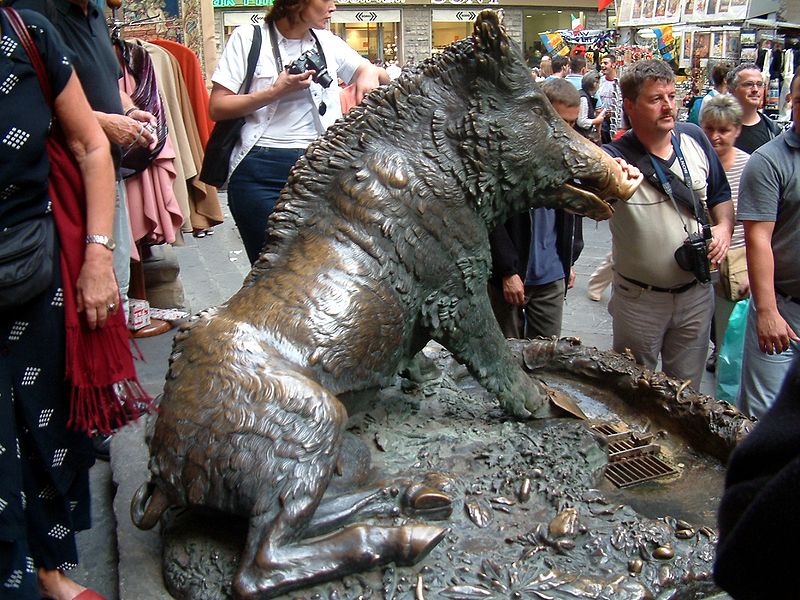 From the carousel, it's a short walk to the next kid-friendly stop at the Straw Market. Sited just north of the Ponte Vecchio, this covered market dates back to the 1550's when it was built for silk and luxury goods merchants. Today it's the home of stalls selling small leather goods and a small bronze statue of a wild boar, tucked on one side of the market.
Florentine tradition has it that rubbing the nose of the "Porcellino,"or piglet, brings you good luck. It's also a beautifully decorated, ornate statue so little ones will have a great time trying to spot how many frogs, snakes and snails are crawling around its base. Plus, if you place a coin in the mouth of the boar, letting it tumble through the grate, you'll ensure you return to Florence (and donate your money to local charities). To find out all about this and other fascinating stories of Florence, why not take a walking tour with one of our expert local guides? You'll hear about secret passageways, old Florentine legends, ancient Roman rulers and Pinocchio, plus lots of other tales. And you end up at the Duomo, our next favorite spot when visiting Florence with kids.
3. Climb the dome or bell tower of the Duomo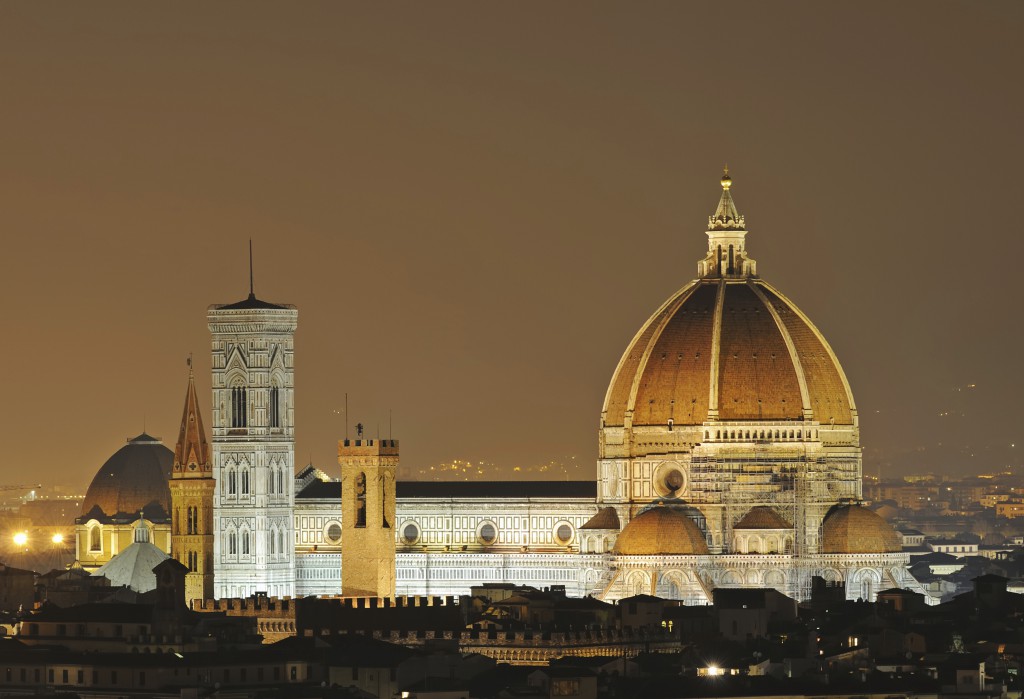 The largest structure on the skyline is undoubtedly the Basilica di Santa Maria del Fiore, also referred to as the Duomo Its dome, designed by Brunelleschi and finished in 1436, together with Giotto's multi-colored marble bell tower, loom above the city, challenging you to climb them. And if you've got energetic youngsters, it's the perfect way to run off some energy as they scamper up the 463 steps to the top of the dome or over 400 to the top of the tower.
The reward, once you get your breath back, is some of the best views in Florence as you gaze out over the terracotta rooftops to the Tuscan hills. And it gives a fabulous idea of the scale of the city so you can plan your next move in Florence with kids. Make sure to keep an eye out for the gargoyles of monsters and bulls before you leave, too.
Note: this isn't great for anyone who experiences claustrophobia since the stairs are steep and narrow.
4. Count the ferocious and friendly beasts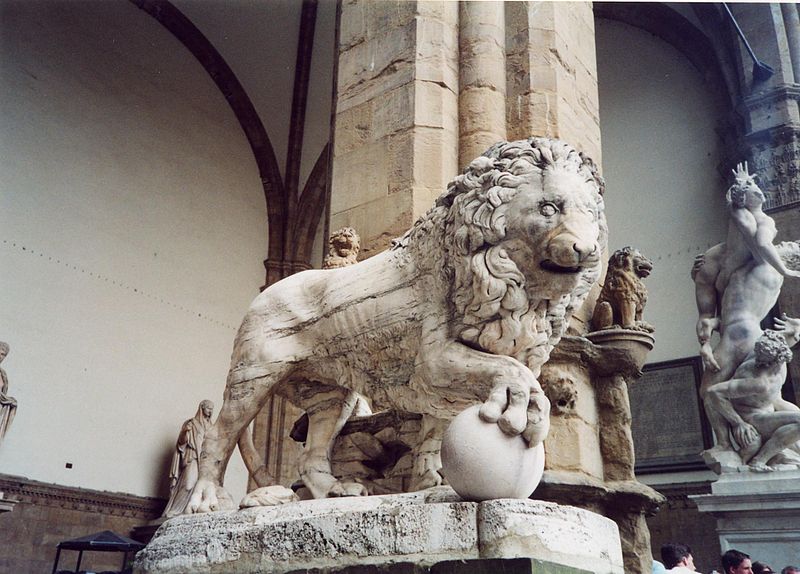 So far we've seen lots of wonderful sights and many colorful animals, some spinning on carousels and some peering out from the walls of the cathedral. And there are countless more friendly and ferocious animals for curious little ones to find when you visit Florence with kids.
With an entertaining, expert guide to help the whole family see the city through the eyes of a child, you'll go on a magical hunt to find exotic animals, golden lions, dolphins and dramatically rearing horses. And your city safari doesn't just spot the creatures lurking in Florence's streets; it's a great way to see more of the historic center since your tour takes you past key sites including the Palazzo Vecchio city hall, a copy of Michelangelo's famous statue of "David" (the original is in the Accademia Gallery) and the celebrated Ponte Vecchio. Rounded off with a stop off for a creamy gelato, this is an ideal way to spend a morning or afternoon in Florence with kids.
5. Explore Florence's Boboli Gardens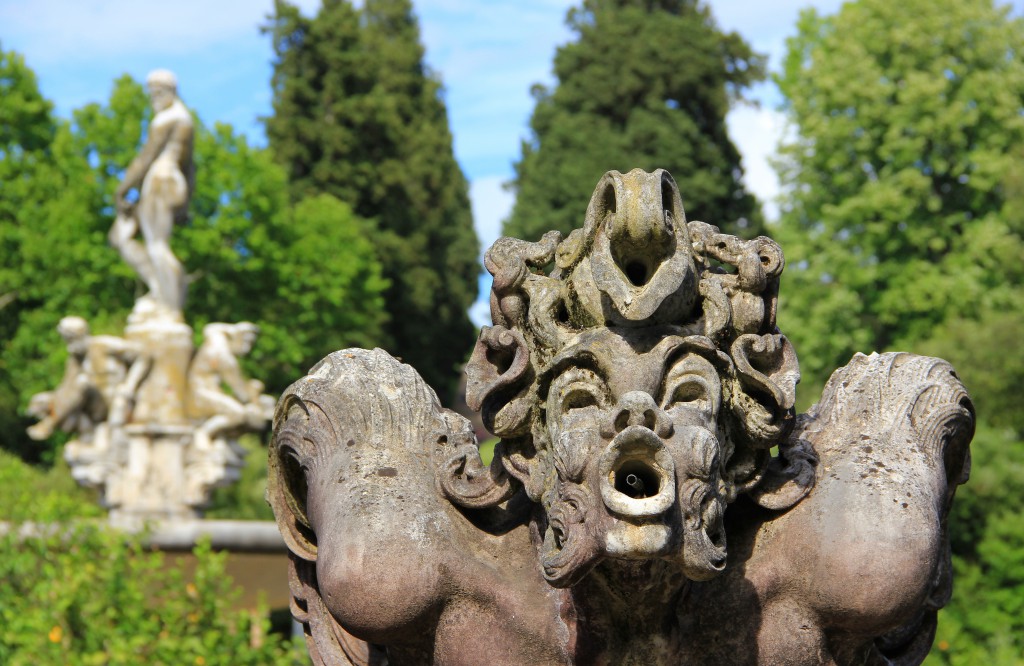 If you prefer something a bit greener, with great views over the city, take the family to the Boboli Gardens behind the mammoth Palazzo Pitti; they're the leafy lungs of this fabulous city. You'll find lush lawns, ornate figures, fishponds, mysterious grottoes and the court clown riding an enormous tortoise so there is plenty to amuse kids. And with so much space, gentle staircases and long gravel paths you'll definitely work off lots of pent up energy. It's great for excitable youngsters and has lots of shaded paths that are a welcome bonus at the height of summer; perfect for a trip to Florence with kids.
6. Cycle round the city
If you still have some energy left, Florence, with its mostly flat centro storico, is great to explore under pedal power.Whether you're a cycling novice or an Olympic champion, two wheels are much better than walking to help you cram more into a sightseeing tour. So what are you waiting for; why not ask our expert travel consultants to book you a group bike tour?
With a knowledgeable local alongside to show you around, you'll enjoy cycling through the city, listening to stories from Florentine history, admiring her magnificent architecture and stopping at some of the city's most important buildings. From the centuries-old Ponte Vecchio bridge to the magnificent Duomo, from the beautiful marble Basilica of Santa Croce to the expansive Piazza della Signoria, this is a fabulously fun way to discover Florence with kids. It's one trip you won't forget.
7. Make pizza and gelato in Florence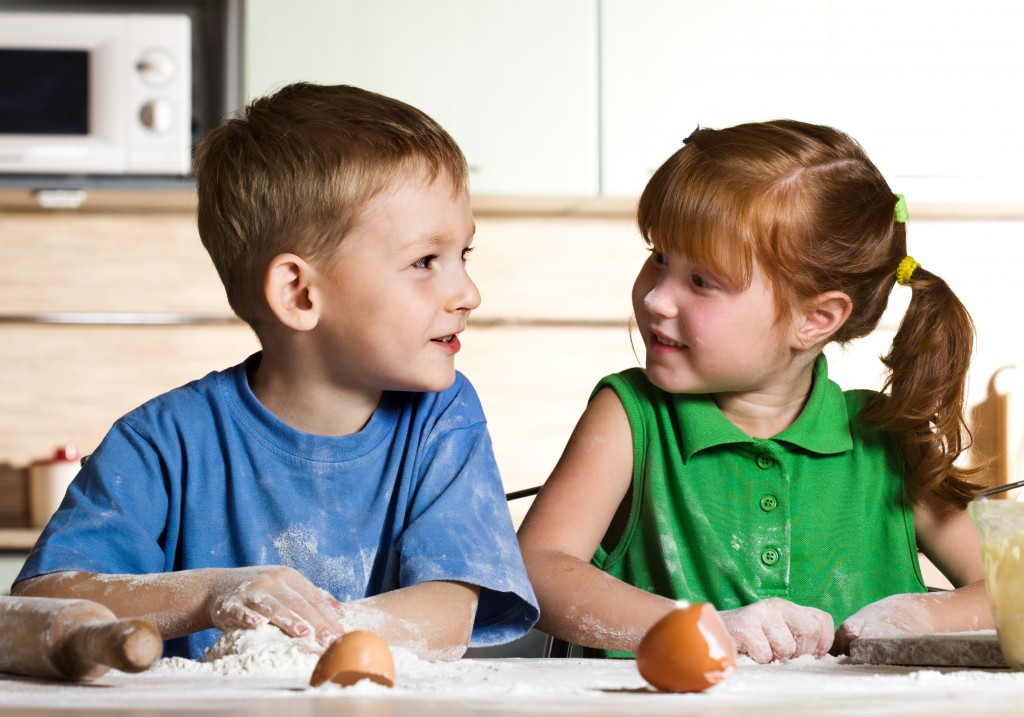 And finally, if you and your family love Italy then you're bound to love pizza and gelato too, and we have the perfect experience for you. Following simple, traditional recipes, everyone can get involved in making pizza and gelato in Florence. So whether you're young or old, it's time to don your apron, roll up your sleeves and get ready to do some kneading!
Your chef for the class will take you through the recipes first and then it's your turn to get your hands dirty; that's the bit all kids love! And over the course of 2 1/2 hours, you'll learn how to make a classic Italian pizza, savory, croissant-like cornetti and three creamy, mouth-watering flavors of gelato, every kid's favorite! And not only that, you get to eat what you've made with your youngsters, plus they're given "Little Chef" certificates and some great recipes they can repeat for family and friends back home. Now that's the kind of souvenir that fits easily into your luggage after an unforgettable trip to Florence with kids.
Florence with kids is fabulous family fun!
As you can see, there are lots of things to do in Florence with kids. So whether you're an adventurous outdoor family or looking to amuse toddler tourists, there's pretty much something for all age groups. Leave us a comment with memories of your favorite family vacation and don't forget that our travel advisers are on standby to help you book the perfect itinerary to keep everyone happy. Buon viaggio, a tutti — happy travels, everyone!