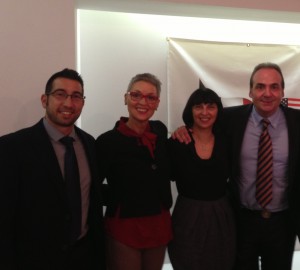 Last week I attended an event called It's Tissue: the Italian Technology Experience World Tour, hosted by the Italian Cultural Institute in Chicago. I have to say I wasn't sure what to expect. Would the presentation really be about tissue, as in toilet paper? And what is so special about Italian toilet paper, anyway?
The Tissue Capital of Italy
In anticipation, I did a little research. I discovered that the history of paper making in the region of Tuscany (the presentation focused on the city of Lucca, Italy's tissue capital) dates back to the 13th century, and that today northern Tuscany is actually the European leader in paper production. The Tissue Italy network stands for over 1,500 employees, a combined turnover of 500 million Euro, 90 percent of which is exported, with 100% Italian technology.
The presenting team of the Tissue World Tour consisted of Maurizio Vanni, It's Tissue Project Manager and Director of the Lucca Museum of Contemporary Art, Michela Cicchine, It's Tissue Executive Coordinator and Carol Lucchesi, International Trade and Promotion Manager for Luccapromos.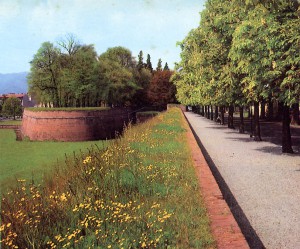 The presentation started with a video about Lucca, also known as the city of "100 churches", due to its many medieval basilica style churches, some of which date back to the 8th century. Lucca is also famous for its central ancient forum (amphitheater), Piazza dell'Anfiteatro, and the Renaissance-era city walls. Originally used for military defense, the walls later became a pedestrian promenade and  were even used, during the 20th century, for racing cars. They are still intact today, something quite unusual for similar structures of the region, and the walls help give the city of Lucca its unique character and beauty.
Another interesting fact about Lucca is that it is the birthplace of famous composer Giacomo Puccini, whose great works include operas Madame Butterfly and La Boheme. In fact, Puccini helps represent an age of intellectual and cultural activity that continue today in the city's appreciation of the contemporary arts, photography, and comics, found in museums such as the Contemporary Art Museum of Lucca.
It's Tissue
The Lu.C.C.A. Museum opened in 2009 at Via della Fratta, 36, as a permanent contemporary art space, café, and place for discussion and activities. Unique from the historic Tuscan norm, Lucca's contemporary art museum is host to some engaging and captivating exhibitions, and is currently showing a "Decisive Moments" exhibition by renowned French photographer Henri Cartier-Bresson. The group MViva is responsible for the marketing and management of the museum. MViva creates partnerships between business and culture through knowledge of art management and museum marketing and unconventional marketing approaches such as emotional engagement, specializing in projects that bring together art, culture, entertainment, run and passion.
The first edition of It's Tissue, the Italian Technology Experience, was held in Lucca in June of this year. It included a full immersion in the Italian "tissue valley" of northern Tuscany for a first-hand experience of the technological innovation behind the tissue industry's leading equipment suppliers. In true MViva style it was accompanied by an exclusive cultural experience, including: open houses, forum, Henri Cartier-Besson's photographic exhibition, concerts and leisure activities.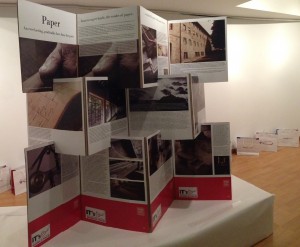 So what is so special about Italian tissue and the It's Tissue: the Italian Technology Experience World Tour?
The way that it brings together customers and companies in order to increase the reputation for excellence associated with the Italian supply chain and to give it value and recognition, based on its state-of-the-art tissue technology, combined with culture, art, innovation and passion. It is much more than just toilet paper.
Have you ever visited Lucca, Italy's tissue capital? What was your favorite part?