Tuscan cuisine is among Italy's best regional food – and taking a cooking class in Tuscany is a great way to get acquainted with the region's specialties, learning to prepare them (which means you can eat Tuscan even when you're back home!) and, once you're done, taste them too, of course.
Before you pick your favorite cooking class in Tuscany, let's take a look at some of the region's most famous dishes.
Tuscan cuisine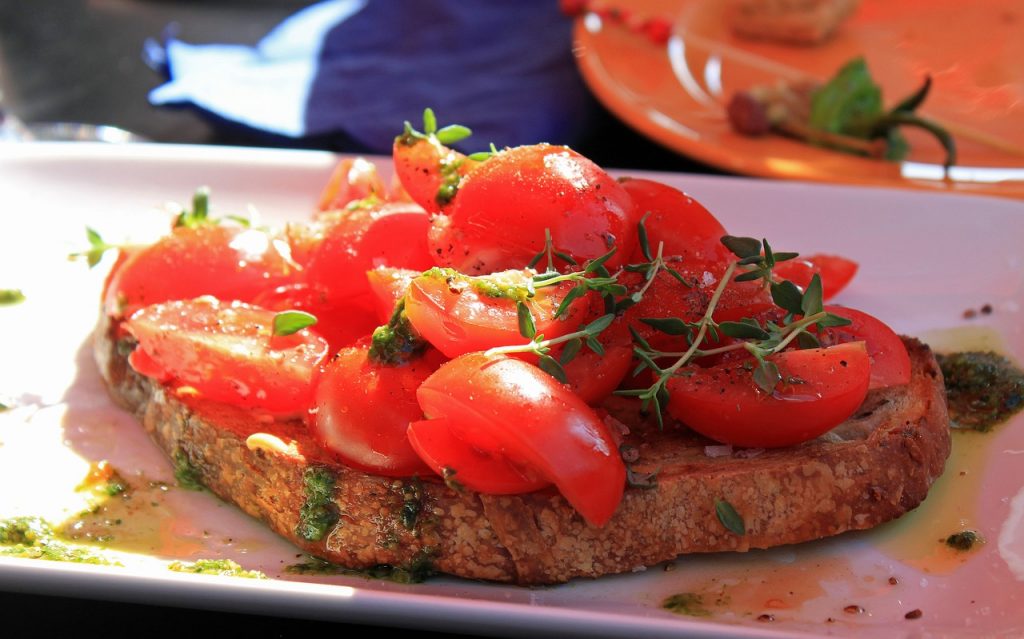 Bruschetta with olive oil
Who doesn't love a slice of toasted pane toscano (Tuscan bread) rubbed with garlic, drizzled with flavorful Tuscan olive oil and sprinkled with just a little bit of salt?! It's the perfect way to begin your Tuscan meal.
Ribollita
Tuscan cuisine is generally simple and makes large use of vegetables. One good example is ribollita, which means "boiled twice", because it was originally made by reheating leftover vegetable soup. There are many variations of ribollita; the main ingredients include leftover bread, cannellini beans, inexpensive vegetables such as carrot, cabbage and onion, and olive oil.
Pici
Pici is hand-rolled pasta similar to spaghetti – but thicker. They originate from the province of Siena and are generally made with flour and water; egg is optional. Typical Tuscan pasta dishes made with pici are pici all'aglione, made with spicy garlic sauce, and pici cacio e pepe, dressed with cheese and pepper.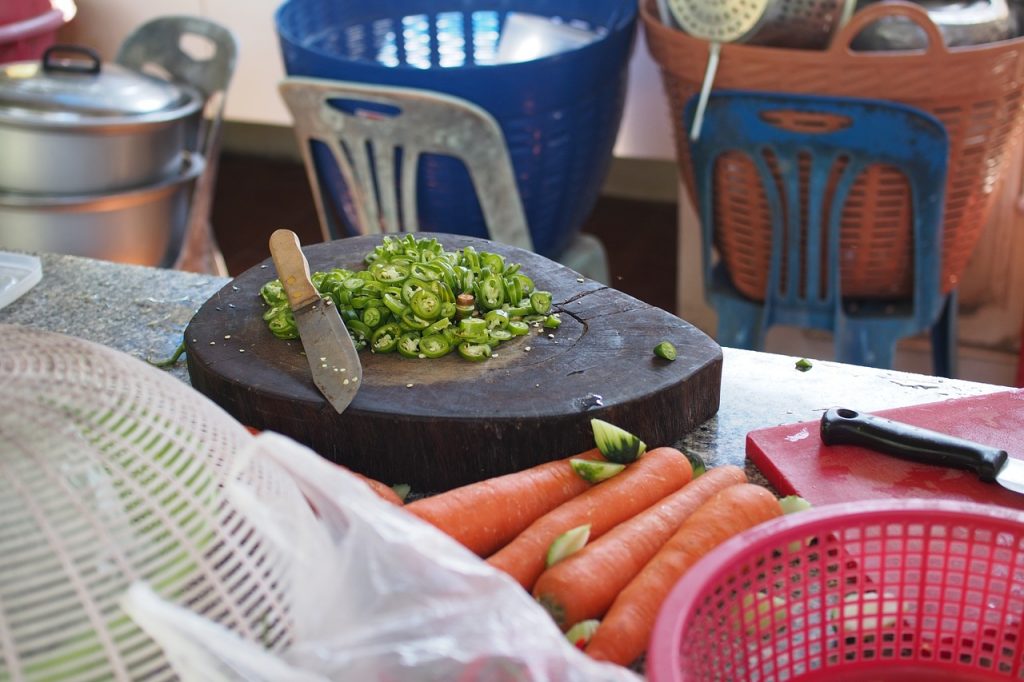 Pappa al Pomodoro
Tuscan comfort food at its best! ("Pappa" in Italian is baby food.) Another simple yet tasty dish, pappa al Pomodoro is made with stale bread, tomatoes and Tuscan olive oil. For a good result, ingredients must be high quality.
Bistecca alla Fiorentina
Meat lovers, rejoice! Tuscany is the land of the fiorentina, the famous steak made using high-quality beef coming from the Chianina cattle breed of the Chiana Valley and the Maremmana from Maremma. A favorite of Tuscan cuisine, the steak is grilled over a wood or charcoal fire, and seasoned with salt, black pepper, and olive oil.
Lampredotto
The king of Florentine street food, lampredotto is made from the fourth stomach of the cow. The classic way to eat it is in a sandwich soaked in broth with a scoop of salsa verde. You'll see many locals lining up at one of the many lampredotto stands scattered around Florence.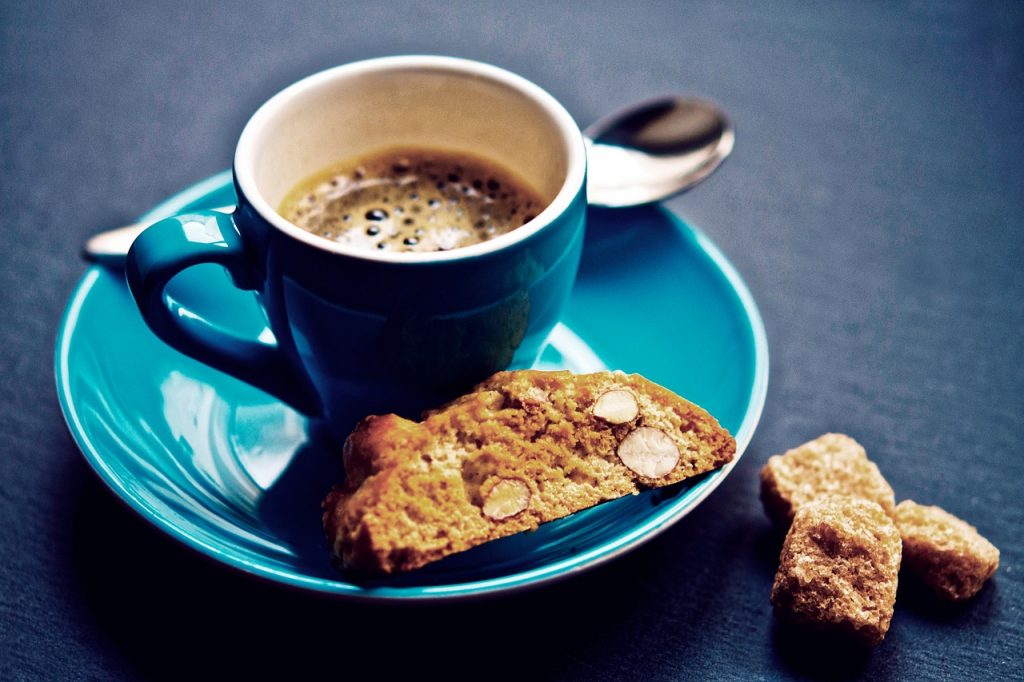 Tuscan sweets
Regional desserts include panforte, prepared with honey, fruits and nuts; ricciarelli, cookies made using an almond base with sugar, honey and egg white, typically eaten at Christmas; castagnaccio, chestnut cake made with chestnut flour and water, with the addition of sultanas and pine nuts; and cantuccini, almond cookies to be dipped in vin santo.
Top 5 Cooking Classes in Tuscany: Pick Your Cooking Class in Tuscany
1) Your intro to Tuscan cuisine
"Become a Tuscan Chef for a Day" is a great introduction to Tuscan cuisine, the perfect cooking class to attend if you're staying in Florence. The class takes place in a professional kitchen near the Duomo and the Central Market. In fact, before beginning the class, you will head to the Central Market with the chef and his assistant to pick the fresh ingredients for your meal. You'll learn how to choose the best quality products. Back in the kitchen, it's time to get cooking: learn how to prepare a seasonal meal of traditional bruschetta, fresh homemade pasta and typical Tuscan main courses. At the end of this hands-on lesson, you'll get to sit down and enjoy the delicious meal you've made!
2) Learn the secrets of Tuscan olive oil
Extra virgin Tuscan olive oil is famous the world over for its deliciousness. Not to mention that it's healthy and a wonderful addition to any dish. "Olive Oil: from Tree to Table" is a cooking class designed for passionate home cooks and people who want to learn the properties and secrets of olive oil. You'll learn how to make dough to be used for pizza, calzone, focaccia and a savory cake: this is the best way to appreciate how olive oil influences the overall taste of food.
3) Learn to cook Tuscan with a Tuscan view
Moving from Florence to the countryside, you could opt for a cooking class taking place at a local farmhouse which, thanks to its position on top of a hill, affords a 360 degree view of the Val d'Elsa, 10 miles from San Gimignano. During the "Learn to cook a Tuscan meal" class, the chef will share with you the 'secrets of the trade' and you'll get to taste the chef's homemade olive oil. And you'll get to enjoy the meal you prepared seated on a beautiful terrace overlooking the famous Tuscan countryside.
4) Tuscan cooking class in a historic setting
How about a cooking class in Tuscany taking place in a 1,000-year-old abbey in the heart of the Chianti wine region? Badia a Coltibuono is an agriturismo known for his gourmet restaurant. Before your lesson, "Tuscan Cooking: Fruits and Flavors of Chianti Country", you'll be taken on a guided tour the property. You will then prepare a full four-course regional meal, using the olive oil produced on the estate, and enjoy your food in a private dining room, where you'll also have a chance to sample the wines produced at the abbey.
5) Michelin-starred learning
Our round-up of the best cooking classes in Tuscany concludes with a private cooking class at Antinori's Osteria di Passignano in Chianti.  Your lesson will begin in the professional kitchen at Antinori's Fonte de' Medici Estate, where the legendary Tignanello and Solaia wines are made. Your special teacher will be the chef of the Michelin-starred Osteria di Passignano, where you'll have lunch after class. You'll also have the chance to visit the historic monastery and cellars of the 4th-century abbey Badia a Passignano. To remember this special cooking class in Tuscany, you'll even receive a diploma and a complimentary recipe book to take home.
Would you take a cooking class during your next trip? Let us know, leave a comment below.