Packed to the rafters with history, archaeology and culture, Rome is the perfect vacation destination with plenty to see and do. But venture outside the city walls into the surrounding countryside and you'll discover a world of vineyards, villas and beautiful coastlines. Not to mention unique historic sites, world heritage hilltop towns and spectacular scenery. And it's all on your doorstep, with just a short two to three hour drive to some of the most fabulous and fascinating sights. So if you're planning a trip to the Eternal City, check out these wonderful suggestions for day trips from Rome and add another dimension to your trip!
Discovering Rome's historic neighbors in Tarquinia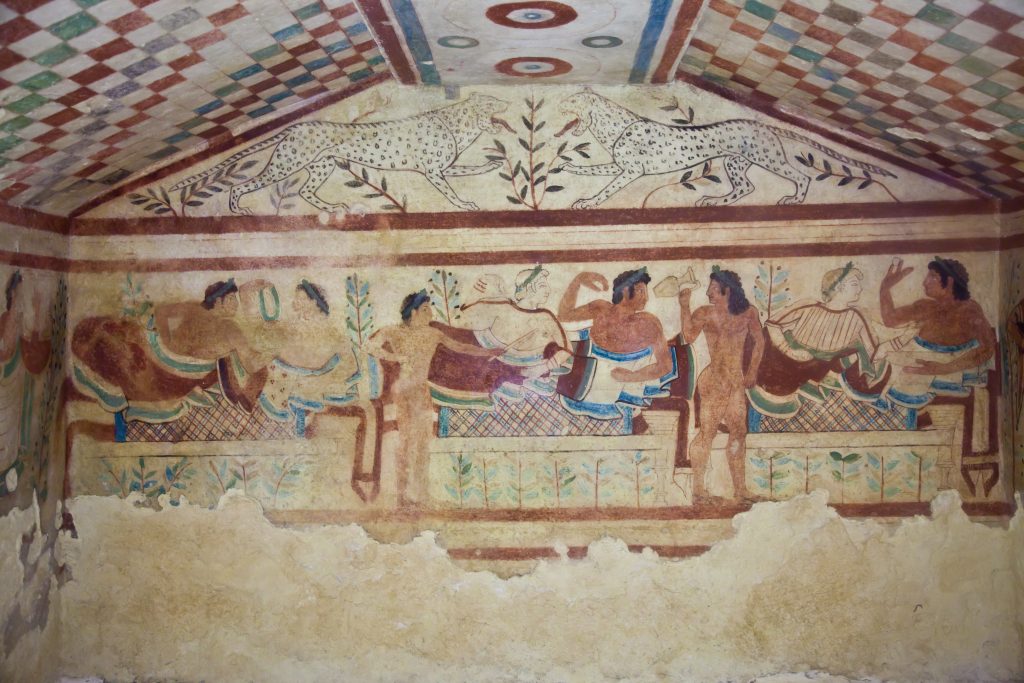 With over 3,000 years of history, you might think that the Romans were the original founders of Italy but you'd be wrong. The Etruscans, also known as Tusci or Etrusci, actually occupied lands to the north of Rome between the River Arno and River Tiber for 60 years before the Romans rose to dominance. They were wealthy, powerful people and thrived in areas now known as Lazio and Tuscany, which still bears their name. And at the time, they were the most advanced civilization outside ancient Greece, with their own language, own building technologies and own artistic culture including sculpture, frescos and pottery.
The Etruscans were the founding fathers of Italy and provided the foundations upon which the Romans would build an enormous empire. And today much of what we know about these ancient people comes from the murals, artifacts and distinctive painted tombs they left behind. Some of the best examples can be found just over an hour's drive north of Rome in the UNESCO World Heritage town of Tarquinia, with its unrivalled Etruscan burials.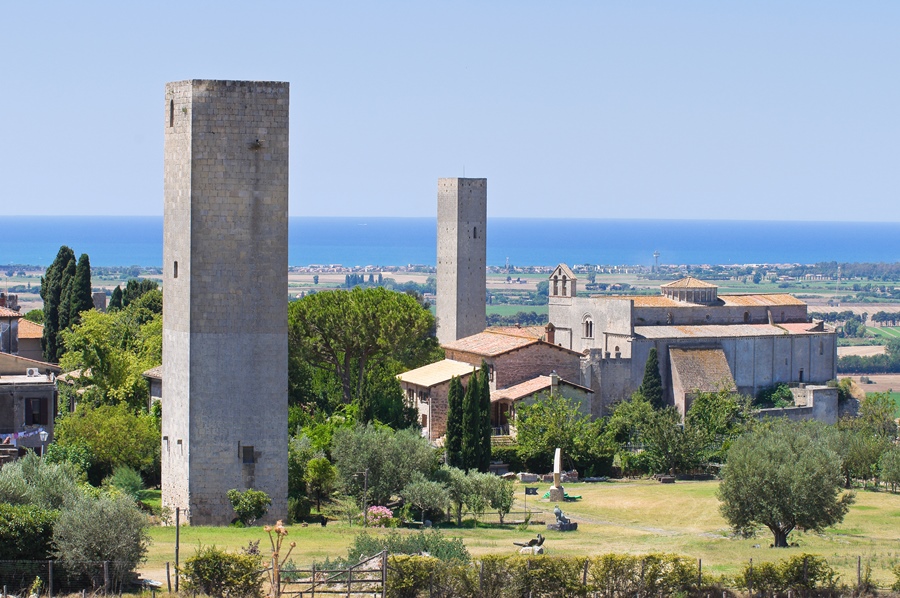 The first of your day trips from Rome starts at Tarquinia's National Archaeological Museum, where many timeworn artifacts are conserved, including the stunning 4th century BC terracotta winged horses that once adorned Tarquinia's Ara della Regina temple. From there, it's on to the Monterozzi Necropolis on the edge of town where astonishingly well-preserved frescos evocatively depict daily life including fishing, hunting, dining and dancing. But perhaps the most fascinating aspect of this town can be found at the Cerveteri Necropolis where entire homes were reproduced in meticulous detail as tombs. It's a wonderful insight into how Etruscans used to live.
Roman life in Pompeii and Herculaneum
After the Etruscans came the Romans. And while many sites in the Eternal City evoke religious or political life under the empire, there are few sites that come close to illustrating their daily life of markets, shops and homes better than the magnificent lost cities of Pompeii and Herculaneum.
The sprawling ruins of both ancient cities lay buried deep underground for over 1,600 years, covered in nearly 20 feet of ash and pumice from the eruption of Mount Vesuvius in 79AD, before locals unearthed them again in the mid 1700s. Today you can take one of our day trips from Rome to walk through the actual streets of Pompeii, stand in the ancient bakeries and even see where Pompeians once relaxed in the city's baths and brothels.
Just a few miles round the Bay of Naples, at the base of Vesuvius, lie the remains of Herculaneum. Unlike its neighbor, the city was destroyed by a searing pyroclastic flow that scorched everything in its path. But while all life was lost in an instant, the city was better preserved with children's wooden beds, food and even roofs surviving to this day, deep in Herculaneum's volcanic tomb. Add in around 300 skeletons found huddled around the harbor as if about to escape and you have a stark, yet fascinating reminder of the forces of nature that created and dominate life in Italy to this day.
Picture-postcard Sorrento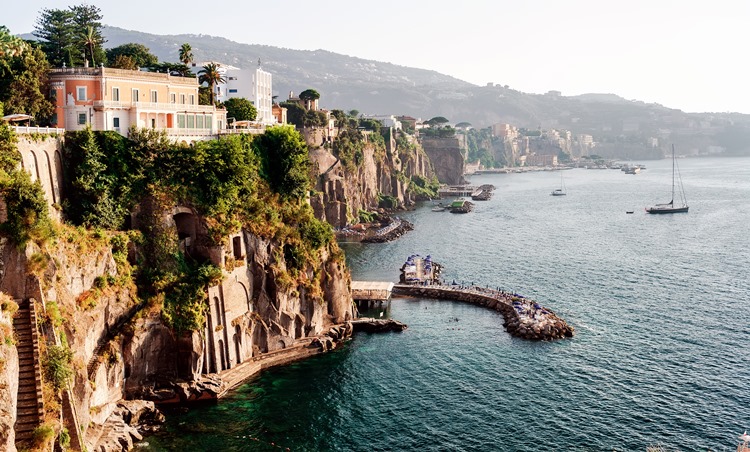 Close by Pompeii in the southern sweep of the Bay of Naples lies another of our favorite day trips from Rome; the sunny seaside town of Sorrento. Perched high on the cliffs facing towards Vesuvius, Sorrento is famous for its limoncello digestive liqueur and colorful ceramic tableware decorated with vibrant, hand-painted scenes. The town has been attracting visitors for centuries and, at just three hours from Rome, Sorrento and its local artisan products make for a perfect day trip.
Starting off in the 11th century cathedral to gaze upon some of the best Neapolitan frescos in the region, you'll continue on to the Villa Comunale for its breathtaking views over the Gulf of Naples. From there it's a short drive to Marina Grande, a delightful old fishing village where craftsmen specialize in intricate inlaid woodwork. And the day is appropriately rounded off with a visit to Villa Massa Limoncello for a taste of the local liqueur. It's the perfect drink to aid digestion at the end of a meal and tastes like sunshine in a bottle; sounds like an ideal souvenir of your seaside day trip from Rome!
Explore Umbria's hilltop town of Orvieto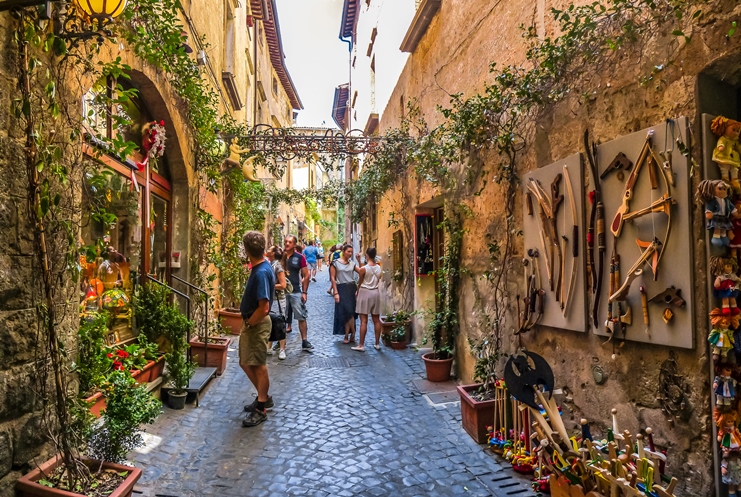 For something a little more Gothic, check out the hilltop city of Orvieto in Umbria, just 75 miles and less than two-hours drive north of Rome. One of the jewels of a region nicknamed the "green heart of Italy," this land-locked town makes a dramatic impact before you even arrive — it is perched high atop an enormous, vertical volcanic peak, or Rupe, that stands out starkly against the Umbrian plains.
Orvieto's location provides stunning views over the beautiful cypress-lined roads and vine-clad slopes of the region and the city itself is renowned as one of the most picturesque in Italy with a long Etruscan history, characterful medieval lanes and a spectacularly spiky 14th century cathedral. So for one of our day trips from Rome, why not check out Orvieto and its vineyards with our local experts.?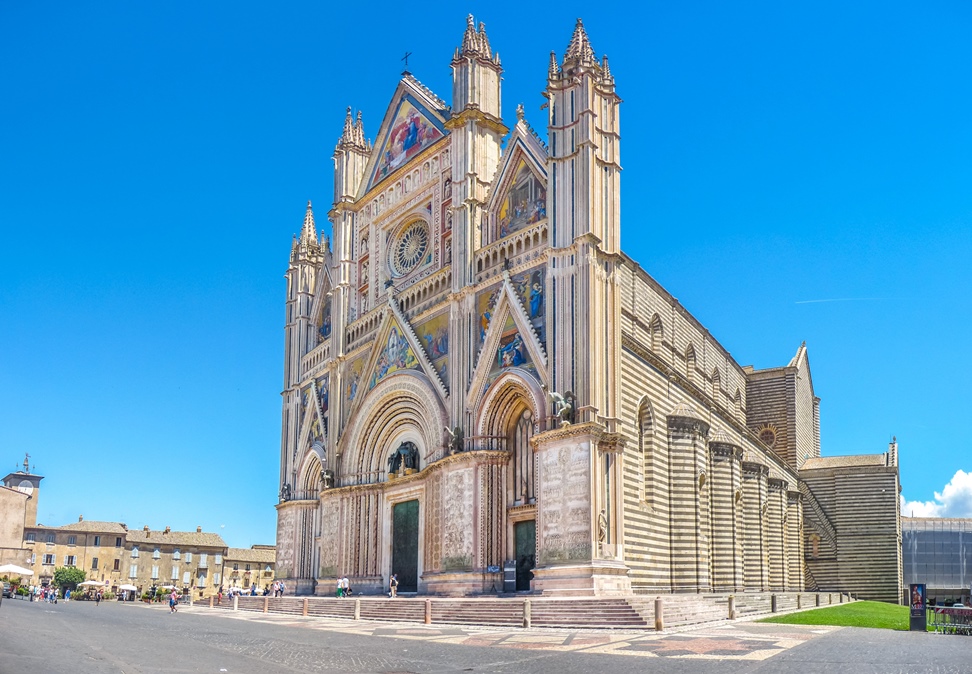 After strolling through the charming cobblestone streets and gazing at the glittering gold mosaics of the 14th century Duomo, you'll visit the La Carraia Winery, just outside town to test its smooth, refreshing and fruity Orvieto Classico DOC. It's the perfect place to stop just before lunch since Orvieto is the home of some of Italy's most delicious white wines and has been growing grapes on its rich, volcanic hillsides since medieval times.
If you're a lover of Italy's long and fascinating history, however, the best is yet to come. After a lunch of local delicacies, you'll delve deep under the city to explore underground rooms, passages, cellars and wells dating back 2,500 years to Etruscan times. Carved out of the crisp, volcanic tufa, these tunnels and tombs transport you back in time to a way of life long since changed. It's a fascinating journey through the life of one of Italy's most precious and prized hilltop towns and well worth adding to your list of day trips from Rome.
A day out to Viterbo and Villa Lante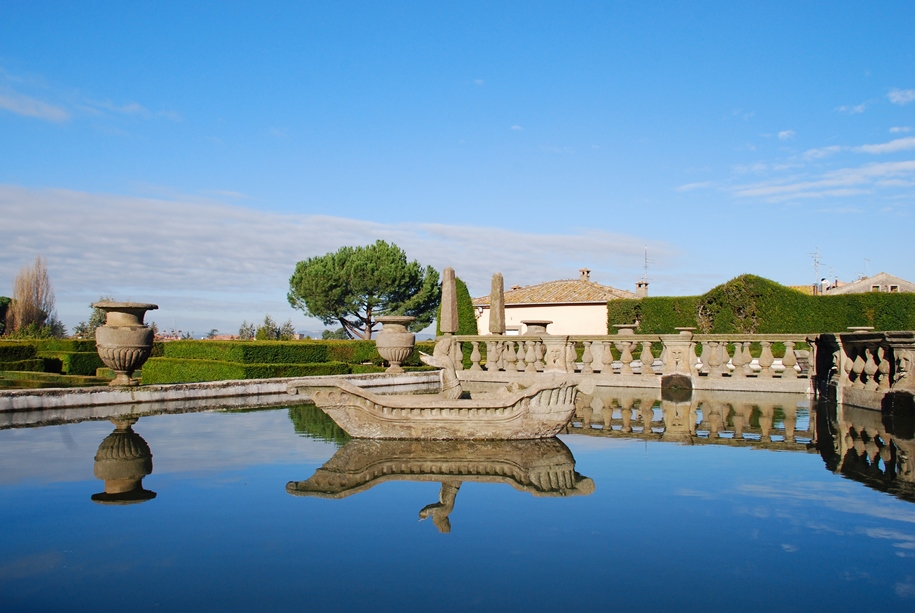 And finally, if you are looking for tranquility and charm away from the hustle and bustle of Rome's heaving streets, a day trip to Viterbo and Villa Lante is just the ticket. An hour and a half drive north of Rome, up in the hills, Viterbo is one of central Italy's best-preserved medieval cities and is packed with historic sites. From the imposing 13th century staircase leading up to the crenelated Papal Palace, to the Romanesque Cathedral of San Lorenzo, from the seven-bay Gothic arched loggia to the 11th century gated walls that still protect the city, Viterbo is a wonderful hidden gem bursting to be explored.
And after lunch there's more to come, with a stop at the perfectly proportioned gardens of Villa Lante. Considered by many as the quintessential Mannerist-style garden of the late Renaissance period, Villa Lante is fabulously symmetrical, richly detailed and geometrically terraced, with wonderful water features and secret grottoes that will keep any gardener happy. You can stroll through the dramatic landscape, stopping to admire the views from the gentle hillside, as you explore the many outdoor rooms created by planting and hedging.
Your last stop is a total contrast to the precision of Villa Lante: Bosco Sacro (the Sacred Grove) in Bomarzo was created in the 16th century on a wooded site beneath the Orsini Castle. But instead of formal gardens, the woods are randomly scattered with statues and sculptures of monsters, fantasy figures, gods, animals and follies that are meant to amuse, amaze and astonish. It's a place to admire the wonders of nature and art intermingled, and a fabulous end to the last of our favorite day trips from Rome.
Choosing day trips from Rome
No matter how many times you visit Rome, there will always be something new to see or do. But venture outside the city walls and you'll discover another world of ancient civilizations, medieval culture and coastal landscapes to rival the best that the Mediterranean has to offer. And the joy of it all is that whether you go north to Orvieto or Tarquinia, or head south to Pompeii, Herculaneum or Sorrento in the Gulf of Naples, it is all within a couple of hours drive and very easy to explore as a day trip. Our friendly travel experts are on standby to help you choose the ideal destination; in the meantime, we wish you buon viaggio — have a great trip!