Venice may be known for it's copious bridges, canals and mysterious alleyways, but this week it's taking on a new identity: green. From May 20 the 26, Venice will be hosting GreenWeek. During these seven days, various discussions will be held highlighting strategies for minimizing environmental waste while maximizing usage. The goal is to inspire change in not only EU citizens, but also private and public enterprises.
The Situation
According to the program Decanter, on Rai Radio 2, about 11 billion euros worth of food are wasted annually in Italy. An equally disturbing statistic hailing from the European Commission on Heath and Consumers reports that approximately 90 million tons of food is wasted each year in Europe. Squandered food, however, is not only a European problem. Here in America, as stated by a study from the National Resources Defense Council, 40 percent of food produced is thrown away. Such disconcerting figures, fortunately, are being met with preventive measures.
The Resolution
Over the past decade many environmentally friendly companies have been founded in the Bel Paese. One that you may be familiar with is Slow Food. Founded in 1999, Slow Food was created in Italy with an aim of protecting heirloom varieties of fruits and vegetables.  In order to save these plants from extinction, Slow Food makes planting them a financially feasible option for local farms.  They are able to do this by creating presidi, which are small communities where farmers can establish regulations for production of their artisanal crops as well as promote their produce.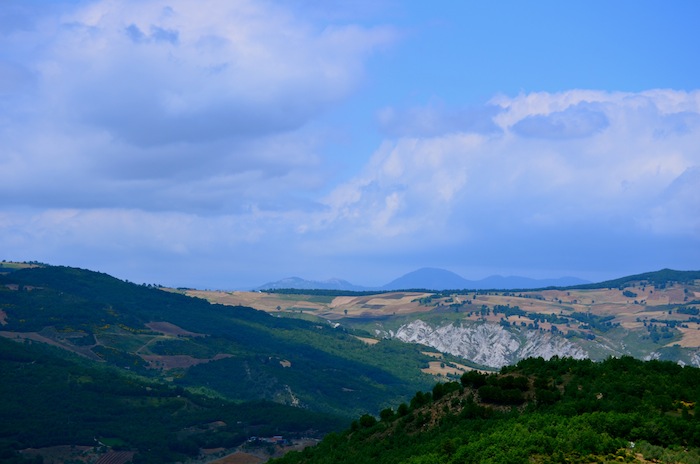 Nowadays there are 400 presidi, or chapters, in 50 countries. Slow Food isn't Italy's only pioneer in environmental resourcefulness. This week, Italy is leading the way in green initiatives with its Mille sindaci contro lo spreco (which loosely translated means, 1,000 Mayors Against Waste).  On May 20, 2013, at Teatro Verdi in Padua, 1,000 Italian and European mayors signed the Carta Spreco Zero, a document detailing their intention to promote environmentally friendly behaviors in their districts. Surely their promise to make green choices will serve as an example for the rest of the European Union.
Besides having made sure Italy's rich produce is thriving with Slow Food and having created a governmental promise to pay attention to the environment, Italy's people have also produced an ingenious scheme to utilize shops' unsold items, such as food or other retail items. The company is called Last Minute Market and their aim is to give unsold food (deriving anywhere from grocery stores to processing industries) to charities. LMM is now operative in 40 Italian towns and is expanding worldwide.
Our Contribution
So in the spirit of Italian thriftiness, and in order to contribute to the fight against food misuse ourselves, let's all remember our favorite Italian recipes that involve leftovers.  Instead of throwing out stale bread, make Tuscany's pappa al pomodoro. If you made the whole box of spaghetti for only two people, try cooking a spaghetti frittata the next day.
Share some of your flavorful, frugal recipes with us!
Comments
comments