Venice never ceases to amaze. From its silent, secretive, canals to its sumptuous waterside palaces, there is always something new to discover. And Venice will keep you fed and watered too with its delicious tapas-style cicchetti and Prosecco-filled hills. In fact, Venice is a treasure trove of old Renaissance paintings, kaleidoscopic glass-works and over one thousand years of watery history. So whether you're planning your first visit or are a passionate Venetophile, let's take a look at some ideas for guided tours in Venice to ensure you have a truly unforgettable trip.
Guided tours in Venice for beginners
If it's your first time in Venice, where do you start?
It's understandable to be daunted. Venice is famously a myriad maze of narrow streets or calle and even with a good map regular visitors still get lost from time to time. But ask one of the locals and they'll all tell you the same thing; start with St Mark's Square and the Doge's Palace, right in the spiritual and legislative heart of the city, and go on from there.
So if you really want to really understand Venice's glorious, complex and fascinating past, a guided tour around St Mark's is an essential way to kick off your visit. You'll learn all about the twinkling gold mosaics of the 800 year old Basilica, explore Venice's seat of power where laws and death sentences were passed, surrounded by Tintoretto and Veronese canvases in the Doge's Palace and hear just how the Bridge of Sighs got its name. Perfetto!
If you have more than a couple of hours to spare, there is so much more to Venice than just St Mark's Square however. You could glide down the Grand Canal with a private gondola ride. Alternatively if you're looking for one of the best guided tours in Venice to give you a real feel for the city, to see the Rialto market where its traders made their fortunes and see just how sumptuously the most successful merchants lived, then a one-day introduction to the city will give you an invaluable overview of this magical old republic. You'll start in St Mark's then walk through the city to the famous Rialto, literally meaning high river bank, where spices, sugar and fish were traded. A visit to the extravagant Ca' Rezzonico palace rounds off you tour with an early evening aperitif looking out over the Giudecca canal as the finale. Glorious! 
Spending a few days in Venice
Many people "do Venice" with just a day trip, but trust me, you haven't really seen La Serenissima unless you've stayed for at least a long weekend and have explored out into the lagoon. It would be like seeing only the first half of a film or only watching the first three innings at baseball. You just don't get the whole story!
So if you do decide to stay longer, which lagoon islands should you add to your visit?
The answer to that is very, easy; the two jewels in the Venetian crown, Murano and Burano.
Murano may be a name you've come across before if you like glass-work as its unquestionably one of the highest quality glass producers in the world and home to several furnaces. The island itself is only a short boat ride from the historic center of Venice, but just far enough to protect the heart of the city from the risk of furnace fires. In fact, it has been the center of Venetian glass-making since 1291 so a guided tour of Murano is an excellent way to see the glass masters at work as they delicately blow globules of molten glass into gorgeous chandeliers, vases, bowls and all manner of animals in a rainbow of hues.
Nearby neighbor Burano is not quite as well known, but no less worth a visit, as part of a two island guided tour, for two reasons. Just like Murano, Burano is also the center of artisanal craft. But rather than glass blown mostly by men, it's the Buranese women who are the creators of its much treasured, gossamer-fine handmade lace. The eye-wateringly delicate needle-craft is sewn by groups of women, each one skilled in one particular stitch, so every piece is the result of a relay between the ladies, taking several weeks to complete. Add in Burano's magically photogenic technicolor fishermen's cottages that line the canal banks and you have a perfect addition to your Venetian vacation.
Veneto for Venetophiles
If you've been to Venice before, you may already have seen the main sights of St Mark's the Rialto, Murano and Burano. And maybe you'll want to visit them again, after all there's always something new to see, even after several trips. But if you fancy spreading your Venetian wings a little further there is plenty to see and do in the countryside surrounding Venice.
The hills of the Veneto region are dotted with enchanting little villages and scenic medieval towns so why not get off the beaten track with our guide and explore a little further. Your first stop is Marostica, famous for its life-size chess game played with living, costumed pieces. Bassano del Grappa, home to grappa liquor is next, followed by Asolo and Treviso adding a fantastically picturesque and varied tour of the region to your Venetian vacation. Or take a combined trip to see three of architect Andrea Palladio's world famous villas with a guided tour of Asolo, Vicenza, Villa Barbaro and Villa Emo. Stunning.
Or if your passion is for Venetian cuisine or the delicious Venetian wines, we have plenty of food and wine tours to satisfy your hunger and thirst! So whether you fancy taste-testing Venice's unique answer to tapas, their local seafood cicchetti, or prefer a cookery class to learn how to make it, we have guided tours in Venice just for you. Alternatively, why not take a let our wine experts guide you through the magical villages of Valdobbiadene and Conegliano, home to the Veneto's much-admired sparkling white Prosecco that is even more popular than French Champagne. Cin cin!
Planning your Venetian vacation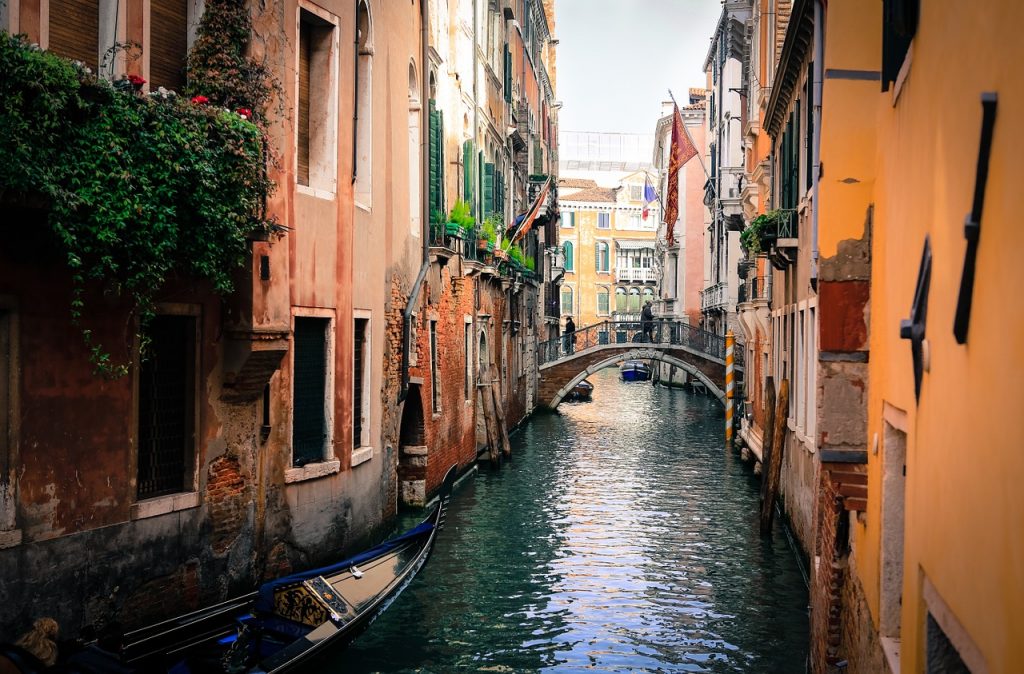 Frankly, you can visit Venice for a lifetime and still have things that you haven't seen yet, it's that kind of place. So whether this is your first glimpse of the bewitching, watery city or your twentieth return to a beloved second-home, there will always be something new to catch your eye, fire up your imagination or tickle your taste buds! The hardest bit will be trying to cram it all into your Venetian vacation but that's where our travel experts come in, planning a stimulating itinerary whilst still leaving time to sit back and soak up the essence of this wonderful, magical city. You're going to love it! Buona vacanza, happy vacation.
Leave us a comment to tell us what's on your Venetian wish list!

Comments
comments