Nightlife in Venice: The importance of a great night out in the town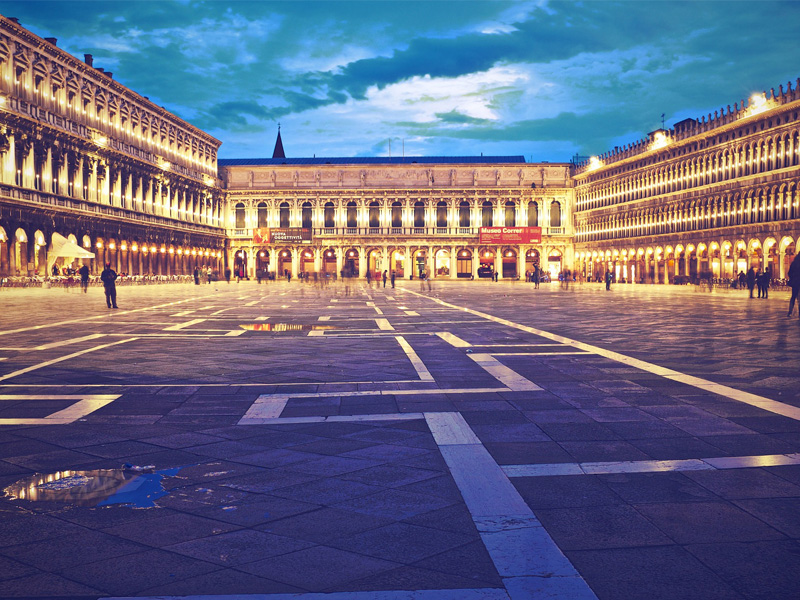 Would you like to experience the nightlife in Venice like a local? When I travel I always look for hidden gems that are not well known to tourists. I apply this rule in my search for great nightlife spots and events as well. In Venice the options are limitless when it comes to having a memorable experience, as the city offers a wide selection of cafés, bars and restaurants. Many secret corners of the city still haven't been fully explored by tourists, so I would love to give you some tips for a great time wining and dining in Venice.
As you visit the city you can feel the historical richness in every step, because Venice has preserved its original landscape and traditions in a way that few other places in the world can match. As you make your way through the calli (Venice's narrow streets) try and travel with your imagination. Visualize walking across the marble floors of one of the sixteenth century palazzi, touching the precious silks and marveling at the crystal chandeliers and frescoes. The legendary mystique of the city still resonates throughout its streets. If you want to fully appreciate Venice from a non-touristy point of view, try our tour of "real" Venice, a unique opportunity to get to see the true essence of the city.
Now, although Venice is renowned for its history, architecture and museums, there is plenty of room for an amazing night out as well. The city hosts numerous events every night, boasting one of the best theater and music scenes in the country. You might like to dive into Venice's theatrical environment with one of our tours of world renowned theater La Fenice.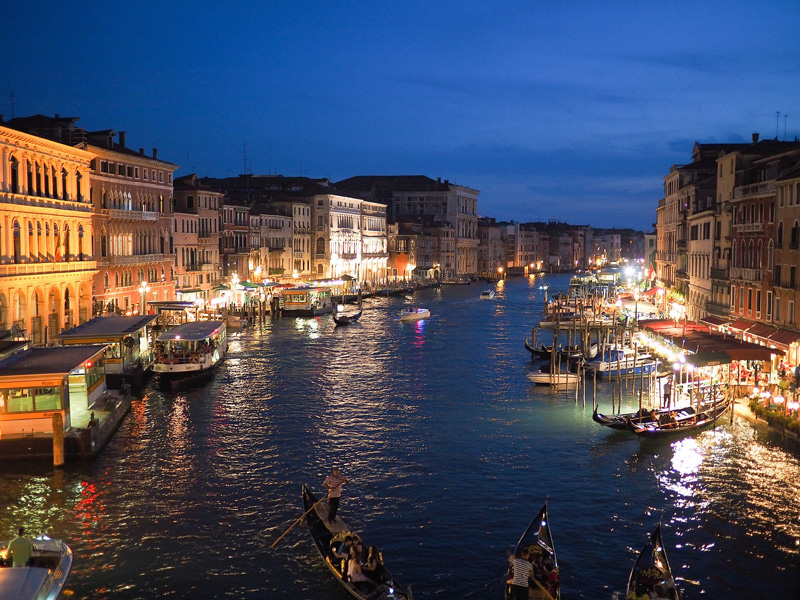 Oldies but goodies: a traditional take on a night out in Venice
If you want to get some unique pictures of the Ponte di Rialto, head over to the Taverna al Remer: it is located in a small hidden campo near the bridge, giving you the opportunity to get some awesome pics of Rialto from the Canal Grande. The tavern has an excellent happy hour offering with a vast assortment of cicchetti (the Venetian equivalent of Spanish tapas) such as warm bruschette topped with delicate cream of cod and olives or delicious rosemary baked potatoes. Plus, on Wednesdays they have live jazz and blues music, a great environment to indulge in the pleasures of nightlife in Venice.  
Another exceptional spot to grab a bite and drink is at the Serra dei Giardini Café. You can find it near the Biennale gardens and it is actually located inside Venice's old community greenhouse. It is entirely made of cast iron and glass and is in twentieth century Art Deco style, a memorable place where you can enjoy a glass of wine and relax while surrounded by amazing architecture and plants. And if you are really looking for a special experience come to the café on Mondays, when the Serra dei Giardini offers a concert with aperitivo you should absolutely check out. It is definitely worth trying!
An absolute favorite of Venetian nightlife is the Osteria al Paradiso Perduto, where locals flock for the great live jazz music on Mondays and especially for the amazing food: the chef offers only traditional dishes and changes the menu according to local market availability. Be sure to reserve a table, as the osteria is very popular among Venetians.
Are you a bit of a foodie and relish trying local flavors?
Well then, I suggest you take the food and wine tour of the city. This allows you to take a good look (and taste!) of Venetian lifestyle. A three-hour trip through the city's most renowned bacari, which are Venice's wine bars. The itinerary takes place in the less-known central neighborhoods of Cannaregio and San Polo, where you will join the locals at their favorite bars and revel in the amazing assortment of appetizers and wine. A must for all food lovers!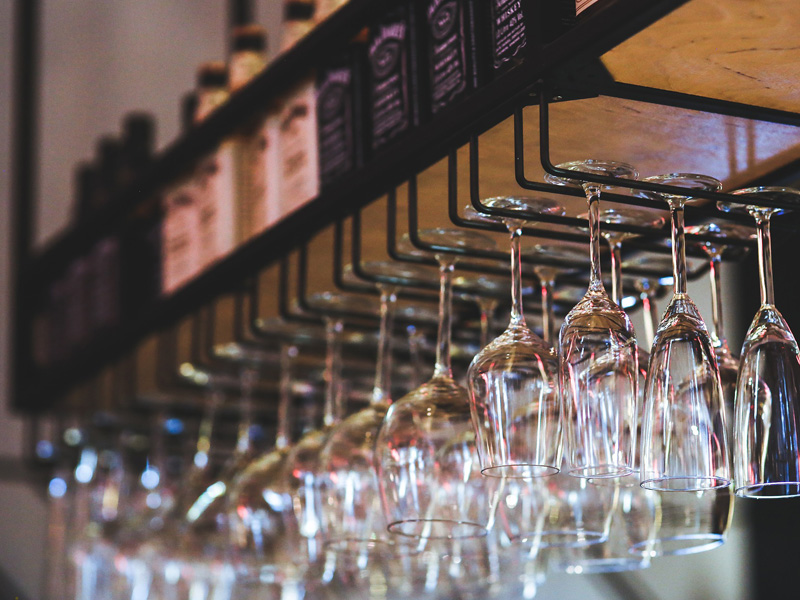 New and unique ways of living the nightlife
If you are at the Lido and searching for a quick bite after a late day at the beach or a night out partying, the first spot to look for is El Pecador. This permanent food truck (actually, a London style double-decker bus) serves hamburgers and panini and is an absolute favorite among young Venetians. If the weather allows it, they may also have their improvised patio opened out with tables and chairs to eat and lounge surrounded by upbeat popular music.
Otherwise, for a more out-of-the-box experience for your nightlife in Venice, you may prefer pub (and social center) Morion. It is known for its grungy environment, something that young travelers and students love. This pub is actually meant to be the prime location in Venice for young social gatherings to tackle political and worldly discussions. With time though it has become a great venue for incredible parties and a great place to join the crowd and have a good time.
We all know Venice as the city on water, so why not eat and drink on water! Osteria al Timon is an actual bar where you can grab a drink anytime. The special thing about it is that you can carry your aperitivo on the boat docked right across the Fondamenta (Venetian term for the walkway which runs down the side of canals.) This way you can sip your drink and chat away with the others on board.
But if you are really looking to dine on the water, the place for you would be the Jolly Roger. This boat allows you to indulge in a luxurious dinner while cruising around the city. Needless to say, this will give you the opportunity to get some of the best pictures of the city and is an incredibly romantic way to spend a unique night in Venice. To make a day out of it, you could try having lunch with cicchetti on a gondola. Starting at noon from the San Tomà pier, which sits on the Grand Canal, the gondola will take you on a ride through some of Venice's most famous canals as well has some hidden spots you can only discover by water. All of this while enjoying typical Venetian treats on board.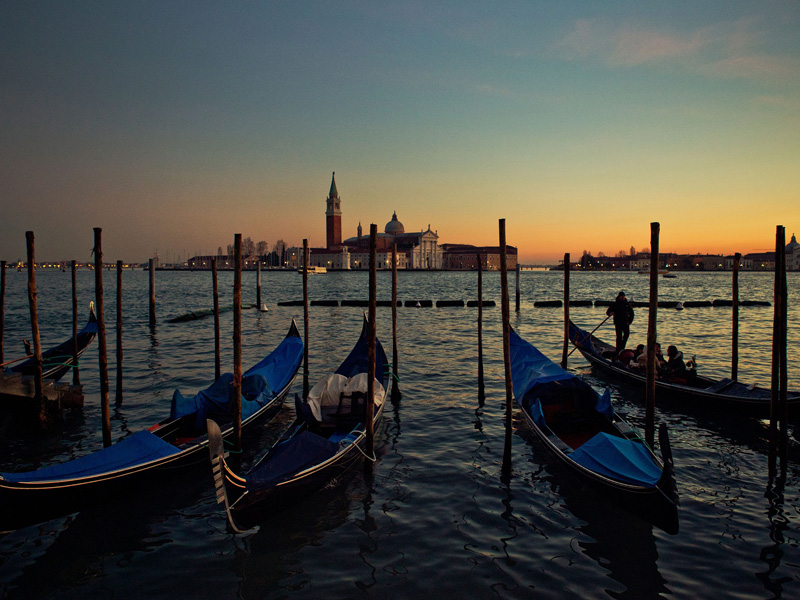 A Venetian night, a Venetian life
Venice is one of the most popular destinations for tourists around the world and for this reason it's well prepared to entertain all of us. These are only a few suggestions to have a good time experiencing Venice's nightlife. From the legendary osterie to the newest trends, there is something for everyone. 
There truly are limitless options for you in this city, and we would love to help you get the most out of it. Whether you wish to spend the day visiting and exploring the city, or whether you want to enjoy the bella vita with the locals, our travel agents will help you plan the perfect trip!
Do you have any personal favorite place to eat and drink in Venice?
Comments
comments