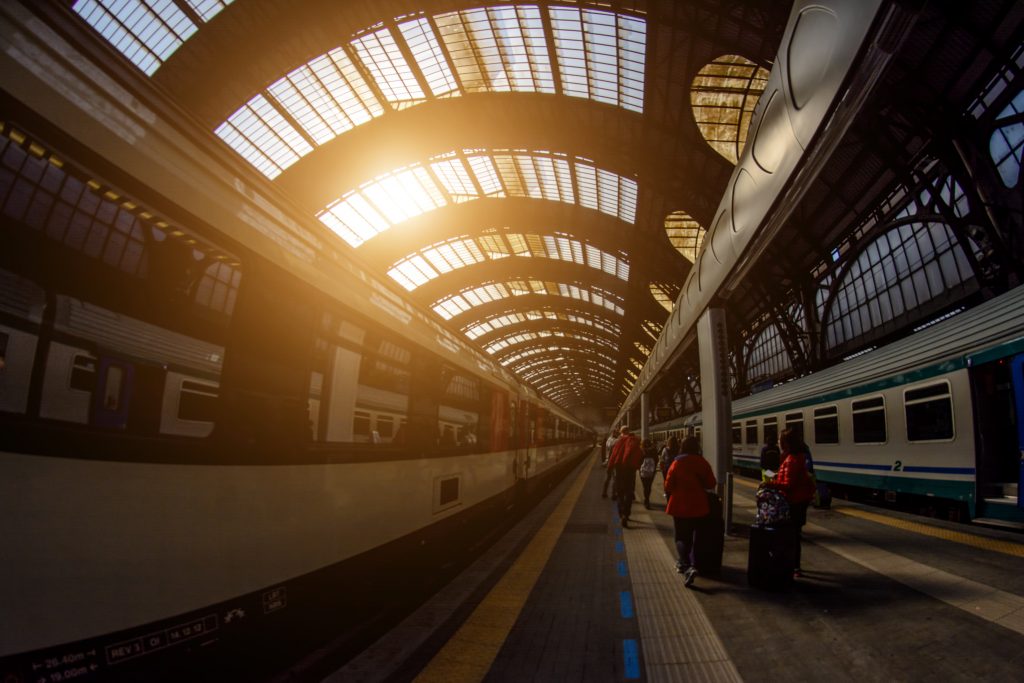 We've covered the basics, we've covered the travel tips, and now we're here to answer the less common, but still significant questions, that you might have regarding Italian train travel. Worried about taking the train from the airport? Want to travel with your pet? Below you will find the answers to your needs.
Q. I recently landed in Rome and took the airport train to Roma Termini train station for a train trip to Bologna. The train was a super fast, red-colored La Freccia train, la FrecciaRossa. Can you tell me something about this train – such as its major routes and if the tickets cost more than on other trains?
A. The fast-trains in Italy are called the Frecce; each is labeled a different color, depending on their technical specs. Frecciarossa (meaning Red Arrow) along with the brand-new and even faster Frecciarossa 1000, are the fastest, reaching speeds of 300 km per hour (187 miles per hour), and travel along the new high-speed rails built specifically for them. The Frecciargento (meaning Silver Arrow), travels on both the high-speed rail system, and the traditional rails, reaching speeds of up to 250 km per hour (155 miles per hour). The Frecciabianca trains are able to reach very fast speeds, in part due to the fact that they are tilting trains, and thus can reach high speeds while still using the traditional rail system. Frecce tickets are the most expensive, but these trains are the most comfortable, include reserved seating, Wi-Fi, air conditioning, and with their high speeds can reach their destinations in almost half the time of other trains.
Q. What about the airport trains in Rome and Milan – do they operate on a 24/7 schedule? And is it possible to get those tickets in advance?
A. The trains from Milan and Rome's airport to the city center do not run on a 24-hour schedule, but do offer service for the majority of the day. Milan's Malpensa Express train departs every 30 minutes from Terminal 1 beginning at 5:43AM, with the last train leaving at 10:43PM. The journey is about 52 minutes long. Rome's Leonardo Express runs every 30 minutes from Fiumicino airport to the Termini train station. The first departure from Roma Termini is at 5:35AM and from Fiumicino at 6:23AM. The last train departs from Termini at 10:35PM and from the airport at 11:23PM. The journey takes only about 32 minutes, and all seats are First Class. These Italian trains are both Regional and should be booked on site, since no seat reservations are possible on Regional trains.
Recently, a few Freccia trains were added to connect Rome, Florence, Venice, and Bologna directly to the airport. These trains run only twice a day, and can be booked in advance.
Q. On some Italian trains there is a food and drink trolley but it tends to go by very quickly – the people pushing it walk down the corridors so fast that you might miss it. Do Italian trains also have bar/dining cars?
A. At the center of the Frecce trains there is a restaurant car, which offers, drinks, snacks, and simple foods like sandwiches. Other trains might offer a food cart, but it might not always pass your seat during your journey. If you are riding an Intercity or Regional train, we recommend bringing your own snacks and food if you are sure you will want to eat.
Q. Are the trains in Italy pet-friendly?
A. Small dogs or cats are allowed on all types of Italian trains in first and second-class for free. They must be carried in containers of no larger than 70x30x50 cm (27.5x12x20 in). Large dogs can travel with a leash or muzzle on certain other trains but the owner must buy their pet a second-class ticket, reduced 50%. All dog owners must have a dog registration certificate or dog "passport"; if not, the owner will be subject to heavy fines. Italy, in conjunction with other EU countries, participates in the Pets Travel Schemes (PETS) program, whose passports can be obtained by visiting a veterinarian certified by the US Department of Agriculture.
What other interesting details have you learned on your Italian train trips? Share them with us below!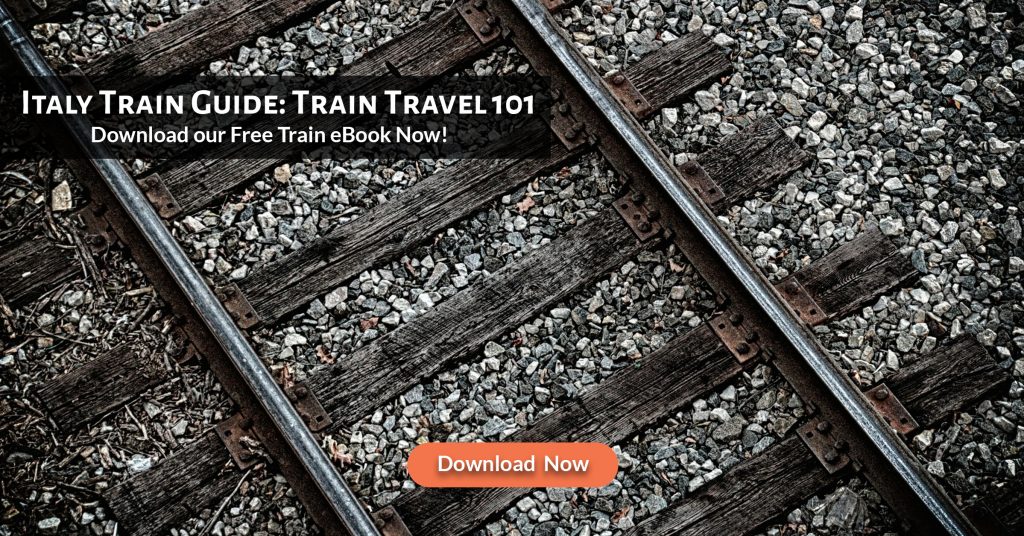 Comments
comments