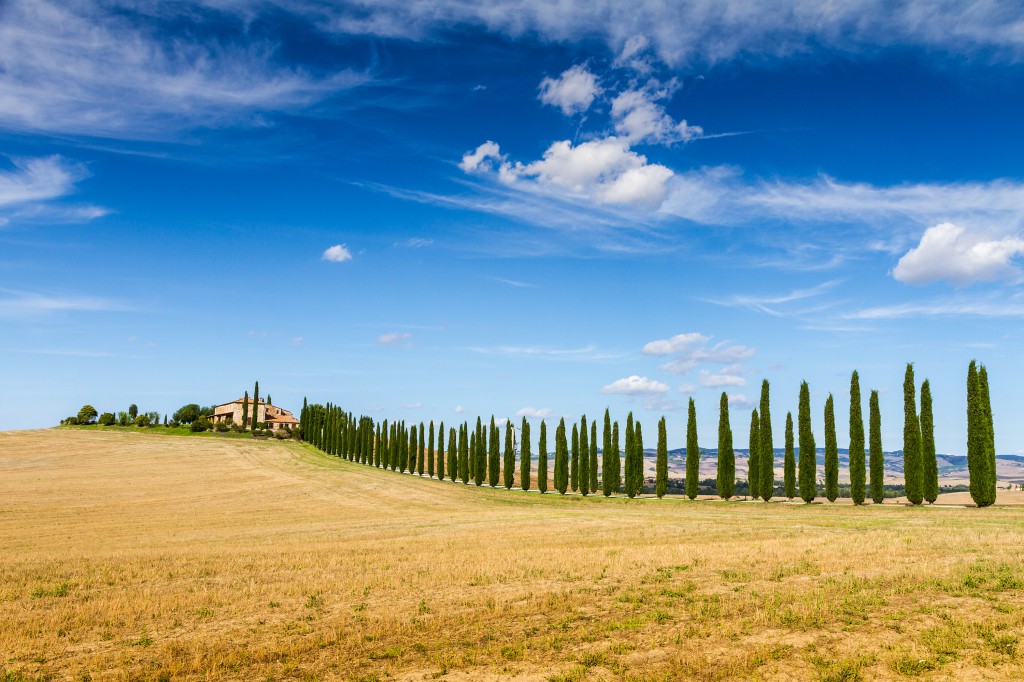 Tuscany: the name conjures such wonderfully evocative images, doesn't it? Of snaking country roads lined with poker straight cypress trees that reach for an azure blue, cloudless sky. Of the Renaissance polymath Leonardo da Vinci, Michelangelo's "David" and the Medici family who ruled over Florence. Of fields of bobbing sunflowers that follow the blazing summer sun across the horizon. And oh, the food! Wild boar stews packed with rich, juicy flavors, winter ribollita vegetable and bread soups to warm you from the inside and ricchiarelli almond biscuits that melt in your mouth. Not to mention the coast, the Tuscan hills or the region's operatic history. If you've never been, or if you're thinking of revisiting, there is no better time to book your tour of Tuscany and open up a world of art, language, culture, cuisine, opera and a history that stretches back centuries. Siete pronti, are you ready? Andiamo, let's go!
Siena and the most beautiful piazza in Italy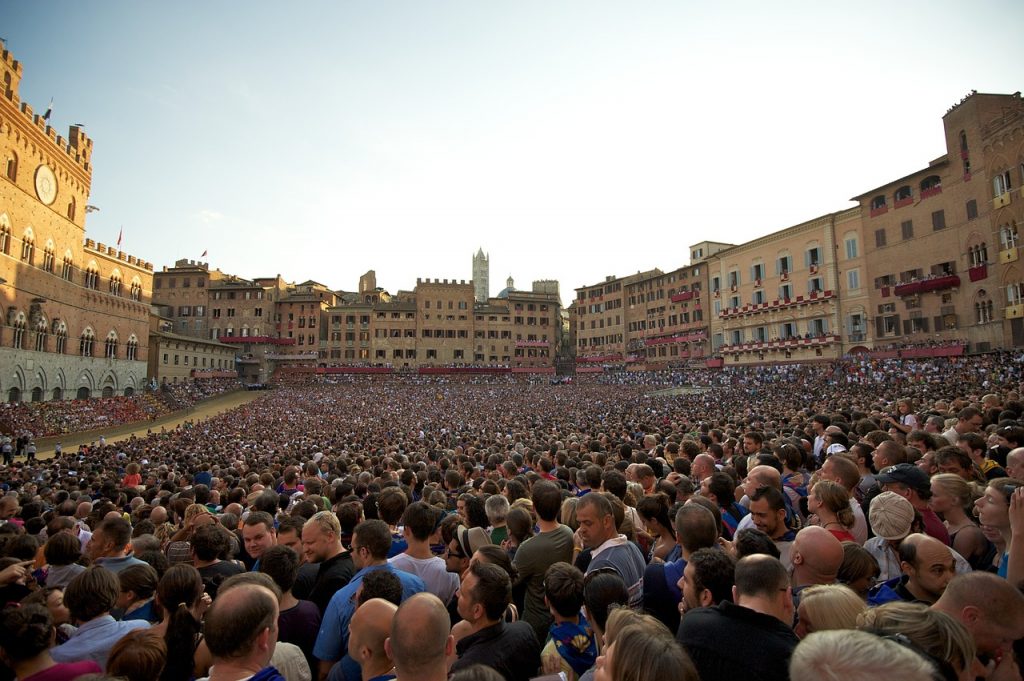 First stop on your tour of Tuscany is the glorious city of Siena. Designated a world heritage site by UNESCO, the wonderfully preserved medieval city crisscrosses the tops of three hills overlooking the Tuscan plains. And as you reach the heart of this once-powerful citadel, you'll instantly understand what UNESCO means when you get to Piazza del Campo, without doubt the most beautiful square in the whole of Italy.
It doesn't just serve as the main civic square, however. The Campo, as it's known locally, also doubles as the site of a Christmas market, a summer concert venue and as the racetrack for Siena's twice-yearly Palio horse race.
From here you'll strike out into the city, exploring the narrow streets of some of Siena's 17 contrade or districts, each with its own church, flag and emblem. Look out for the terracotta tiles high up on the walls of buildings and at street corners, showing which contrada you're entering or leaving, and see how many you can spot. And if you're lucky enough to visit between June and August, the contrade will put on an extra show, flying their flag from every building in the neighborhood. Stop off for a quick snack at a local deli, too, and you'll have a truly glorious opener to your tour of Tuscany.
San Gimignano – the walled city of towers
From Siena, you'll head north towards the beautiful hilltop town of San Gimignano. You'll know you're close when you spot its soaring, medieval towers on the horizon, reaching for the sky. No wonder its nickname is the "Manhattan of Tuscany."
As you draw nearer, you'll see some of the three sets of walls that encircle the town. And entering through one of eight medieval gates, you'll have a chance to stroll along narrow streets lined with Romanesque and Gothic buildings. Or gaze out from its ramparts across the gently undulating Tuscan lowlands, dotted with olive groves, laurel trees and vineyards. This is simply Tuscany at its best.
Stop off for a gelato tasting at one of San Gimignano's mouthwatering gelaterias. Don't worry though, you'll still have room for lunch at a nearby country villa where a typical Tuscan lunch awaits, prepared with local products whose flavors are enhanced with some fabulous Chianti wine pairings. Mmmm, it's enough to set your taste buds tingling, isn't it?
Pisa and the Piazza dei Miracoli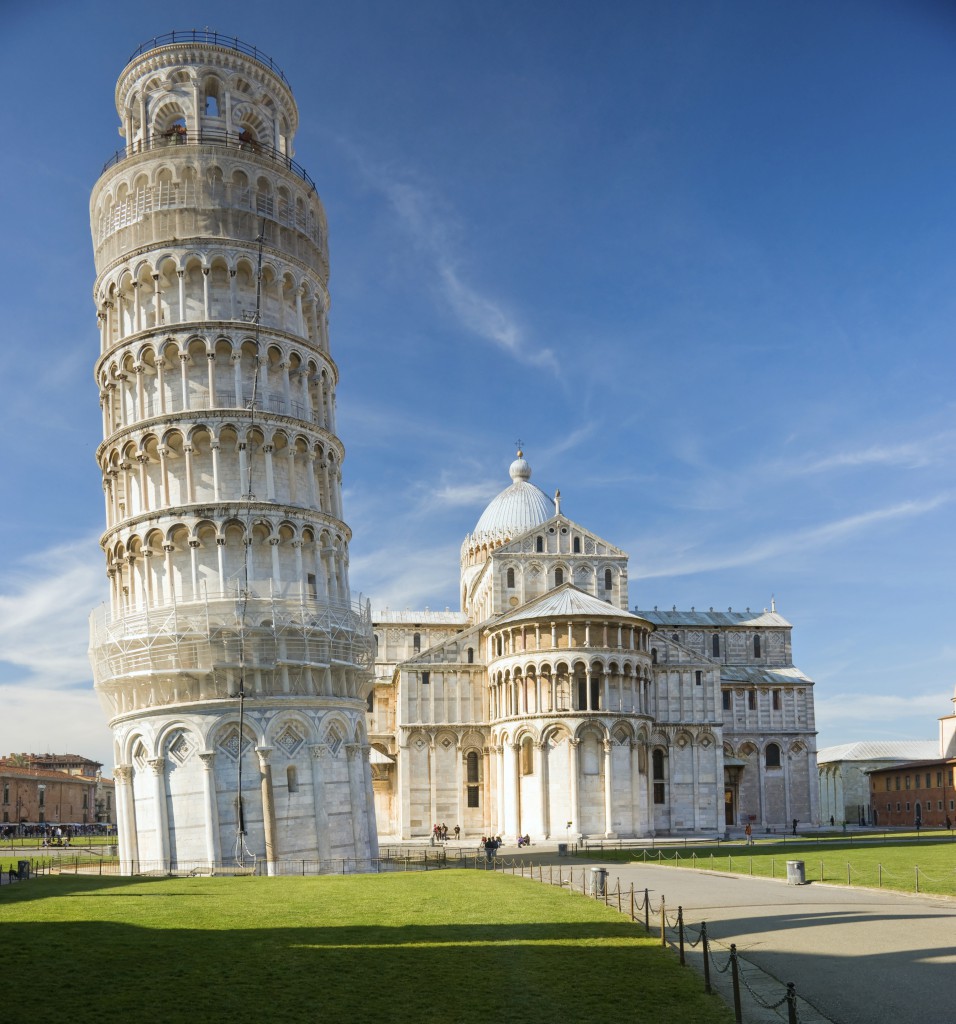 Continue to your next stop, the Piazza dei Miracoli. You may not know the name, but you'll instantly recognize the location when you turn into the grassy plaza at the heart of Pisa. That's because the piazza is home to the city's cathedral, baptistery and surely one of Italy's most famous landmarks, the campanile or Leaning Tower of Pisa. The tower houses the bells of the cathedral and it took 199 years to complete. And while entrance to climb the tower's 294 smooth, sloping steps isn't included on your tour of Tuscany, admiring its twisting form, ornate columns and tantalizing tilt is free of charge.
Lucca – birthplace of Puccini
And finally, there's a short hop to your last stop, the medieval city of Lucca, just to the northeast of Pisa. Famous for the enormous, intact ramparts that once protected the city from onslaught, Lucca is a wonderfully contained old town and perfect for a stroll. Retrace the footsteps of opera composer Giacomo Puccini, born and bred in the city. Climb to the top of the Guinigi Tower for a panoramic view over the rooftops. Or take a delightful promenade or bike ride along the old walls, now that they've lost their military use.
The highlight, however, has got to be the oval Piazza del Anfiteatro, built on the footprint of the original 2nd century Roman amphitheater that once graced the site. Four large gateways lead into the piazza where private residences and pavement cafes have replaced the old market. It's a fabulous sun trap in the summer, a lovely spot for a coffee or an early evening aperitivo and a magnificent way to round off your tour of Tuscany.
Taking a tour of Tuscany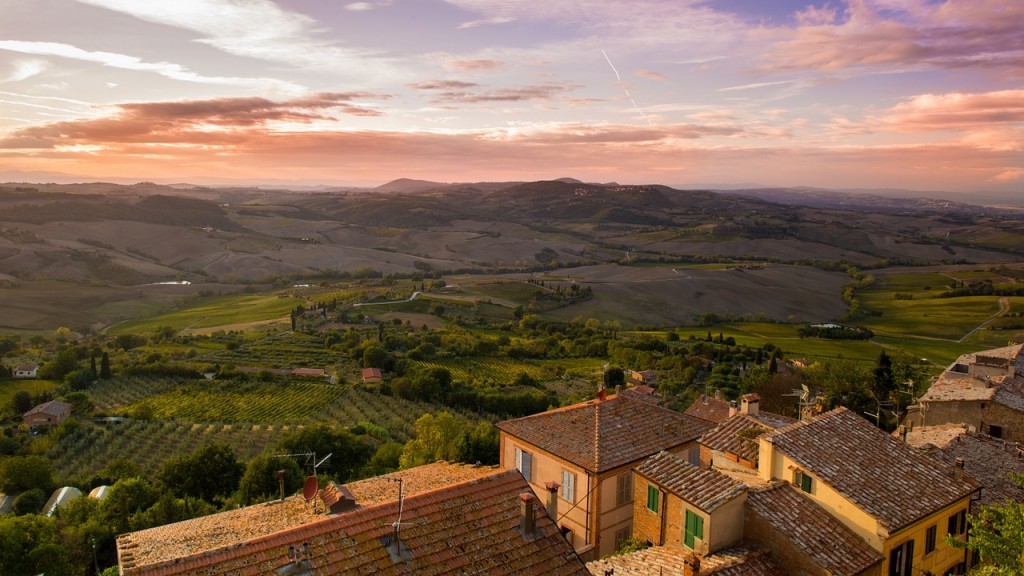 Whether you're a first time visitor or a seasoned guest, Tuscany is a beautiful, fascinating and enthralling region of Italy, bursting with towers, traditions and totally jaw-dropping views. This is the quintessential Italy of the travel magazines and Hollywood movies. It's the land that gave us artist, scientist and polymath Leonardo da Vinci, together with his contemporary, Michelangelo. It's the birthplace of the Italian language, Pinocchio, Galileo, Chianti wine and some of the greatest Renaissance artwork in the world. Mix in some mouthwatering regional cuisine and you have the perfect inspiration for a tour of Tuscany. If you're planning a trip, make sure you ask our friendly travel experts for advice on where else to visit in this captivating land; they'll be able to help you choose and book, too. And in the meantime, leave us a comment below with your favorite memories or your Tuscan wish list. Happy travels, Buon viaggio!

Comments
comments