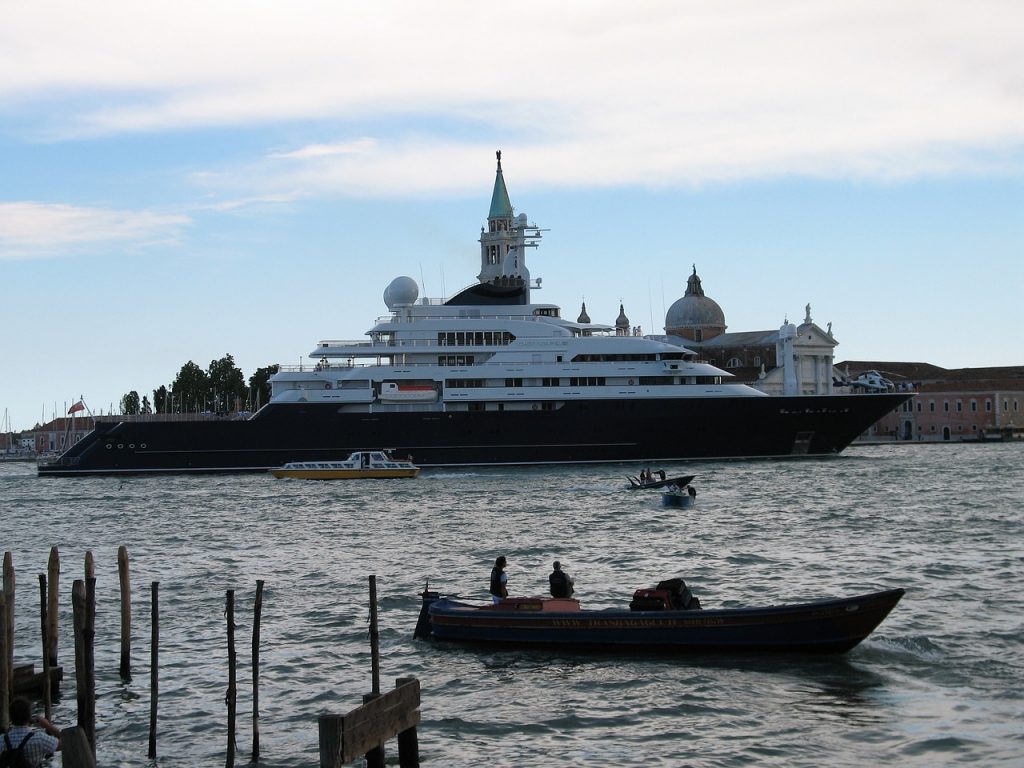 If you're planning to cruise your way around the Mediterranean, know that there are plenty of shore excursions in Italy to let you experience the country at its best: within easy reach of many ports of call are cities full of art and history, pristine beaches, charming villages and natural parks.
Here's a guide to some of the top shore excursions in Italy arranged according to port of call.
Shore Excursions in Italy
Civitavecchia Port of Call
Civitavecchia is a major cruise port on the Tyrrhenian Sea located approximately 50 miles north-west of Rome. Many major cruise lines start and end their cruises at this location, and most stop for day shore excursions to allow guests to visit the Eternal City, 90 minutes away, a must see on any trip to Italy. Since your time will be limited, it is wise to book a guided tour. The Rome Shore Excursion includes transportation and an English-speaking private guide, who will lead you on a tour of Rome's major sights, including the Colosseum, the Roman Forum, the Spanish Steps, the Trevi Fountain, Piazza Navona and St. Peter's Square. The perfect introduction to Rome.
Venice Port of Call
The Port of Venice is one of the leading Mediterranean home ports for cruise ships. The cruise terminal in Venice is near the city's parking lot, Piazzale Roma, which is just across the Grand Canal from the train station. Most shore excursions in Italy feature Venice, which is also a major departure and arrival point for cruises in the Mediterranean.  The Venice City Shore Excursion introduces you to the city on water thanks to a private guided walking tour. Highlights include the architectural wonders of St. Mark's Square with St. Mark's Basilica, the Doge's Palace, Sansovino's Library and the Bell Tower, and a stroll through calli and canals, up and down bridges and stairs to experience Venice as locals do.
Livorno Port of Call
Livorno is a port city on the western coast of Tuscany, the stop for shore excursions to Florence, Pisa and the Cinque Terre. Florence is a must-see destination and you have the option to dedicate yourself fully to the Tuscan capital or to combine your trip to Florence with a visit to Pisa.
The Florence Shore Excursion features a private guided tour of such legendary sites as Piazza del Duomo and Piazza della Signoria; it includes a stop at Piazzale Michelangelo for a breathtaking view over the city; and it leaves some free time for shopping or to explore at leisure.
If you'd like to take advantage of your proximity to Pisa, the city famous for its leaning Tower, opt for the Florence and Pisa Shore Excursion; after seeing Florence in the morning, you will head to Piazza dei Miracoli in Pisa for a chance to independently explore the cathedral, baptistery and churchyard, and climb the tower if tickets are available.
Shore excursions in Italy often feature the enchanting Cinque Terre, which you can reach from Livorno in approximately one hour and a half. The Cinque Terre are five historic fishing villages located on a rugged coastline of terraced cliffs plunging into the sea. The Cinque Terre Shore Excursion is a full day tour which includes stops in Manarola, a town of bright and colorful houses where the typical wine of the area, Sciacchetrà, is produced; Monterosso, where you'll sample the regional cuisine at lunch; and Vernazza, with its pastel houses gathered around a small, picturesque harbor.
Liguria Port of Call (Genoa, Portofino or La Spezia)
If your cruise ship docks in Genoa, Portofino or La Spezia, then you must take a shore excursion to Portofino Bay and its incredibly charming villages of Camogli, Santa Margherita Ligure and Portofino. Under-the-radar Camogli has a strong and old fishing tradition, which you can still see in its harbor crowded with colorful boats. Nearby in the bay is the Abbey of San Fruttuoso, a centuries-old Catholic abbey located within the Regional Park of Portofino. A favorite with jet-setters, Portofino is a tiny village of pastel-colored houses, high-end boutiques and seafood restaurants surrounding the Piazzetta, a small cobbled square overlooking the harbor lined with super-yachts.
Ancona Port of Call
Ancona is one of the main ports on the Adriatic Sea. Located in the little-known Marche region, it offers the opportunity to discover two beautiful, off-the-beaten path natural sites: the Conero Riviera and the Frasassi Caves. While not as popular as other shore excursions in Italy, these destinations are sure to delight you.
The Conero Riviera Shore Excursion includes transportation and a guided tour of the area, which features colorful villages with stunning beaches and rural landscapes of rare beauty. This area was declared a natural park in 1987. Two of the loveliest villages you'll see are Portonovo, boasting a pristine bay, and the medieval village of Sirolo with its amazing sea views.
The Frasassi Caves Shore Excursion features a visit to the fascinating Grotte di Frasassi, a complex of caves discovered in 1971 in Genga, approximately an hour from Ancona. The portion open to the public comprises almost one mile of walkways equipped with theatrical lighting; highlights include the Grotta Grande del Vento, Europe's largest cave (Milan Cathedral could fit inside), and a series of naturally sculpted stalagmites and stalactites, formed by layers of limestone over 190 million years.
Do you have any questions about shore excursions in Italy?


Comments
comments