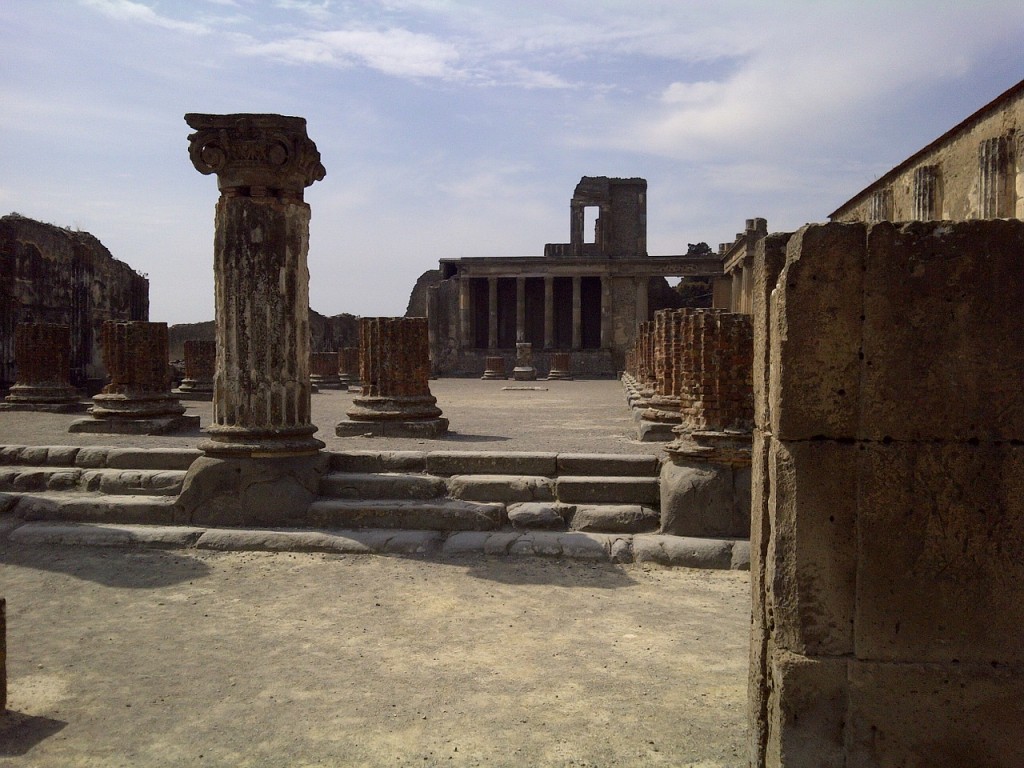 The fascination with the archaeological site of Pompeii has been strong since the ancient Roman city in southern Italy was rediscovered in 1748. For almost 2,000 years, Pompeii lay hidden under a thick layer of dust and debris, after the eruption of nearby Mount Vesuvius erased it from the map in 79 AD; the lack of air and moisture allowed for the preservation of buildings, objects and even people, caught in the final moments before their death.
How many places can claim such an intriguing story? Not many for sure, which is why Pompeii is flooded every year with approximately 2.5 million visitors, making it one of Italy's most visited sites. As with other such popular attractions, it is important to plan your visit in advance. An organized, guided tour is always a smart choice; let's take a look at some of the options.
Five Ways to Visit Pompeii
Pompeii is located in the southern region of Campania, and can be reached from Rome, Naples or the Amalfi Coast, with the trip from Rome being the farthest away.
1) Pompeii and Herculaneum from Rome
If you are staying in Rome and want to go on a day trip to Pompeii, look no further than our "Pompeii and Herculaneum from Rome" tour. You will have the chance to visit not just Pompeii, but also Herculaneum, part of the same archaeological area. Herculaneum was rediscovered 10 years before Pompeii, in 1738. It was even wealthier than Pompeii, with many fine marble houses, including the famous Villa of the Papyri, whose name derives from the discovery of its library, containing more than 1,800 carbonized papyrus scrolls – it is the only surviving library from antiquity that exists in its entirety. This tour includes transportation in an air-conditioned vehicle and an English-speaking guide and lasts approximately 10 hours.
2) Pompeii and Herculaneum from the Amalfi Coast
Just like the one above, this tour includes both Pompeii and Herculaneum, but it is for those staying on the Amalfi Coast, in fact it departs and returns to any location on the coast including Positano, Sorrento, Ravello and Naples. It includes transportation in an air-conditioned vehicle and English-speaking guide and lasts approximately eight hours. During the tour, you will also learn about the major role the excavations of these two ancient towns played in the neo-Classical revival of the 18th century. Artists, writers and philosophers all drew inspiration from these discoveries. Europe's wealthiest families displayed art and reproductions of objects from the ruins, and even architecture was influenced by Pompeii's buildings.
3) Pompeii Guided Tour
If you do not require transportation to Pompeii, you can simply join a guided tour on site, a recommended option as it will provide you with a fascinating insight into the mysteries of this ancient town, one third of which still lies buried. Pompeii was a resort town for wealthy Romans who built their luxurious villas there. Seventeen years before Vesuvius erupted, the city was struck by an earthquake, which led many of its 20,000 residents to evacuate and never return, Still, it is estimated that 2,000 people died during the catastrophic eruption of Vesuvius, which lasted 24 hours. On the "Excavations at Pompeii" half-day walking tour, you will learn about this and other interesting aspects of the history of the city and learn about life in the Roman empire.
4) Archaeology and Wine
If you are a wine buff, the "Flavors of Vesuvius" tour is for you! Not only will you visit the ruins of Pompeii, you will also learn about the wine-making tradition of the area and visit a local winery. The area around Mount Vesuvius is ideal for growing grapes thanks to its rich, volcanic soil. Vineyards are found on the slopes of the still active volcano. You will visit La Cantina del Vesuvio winery, located in the National Park of Vesuvius at the base of the volcano, and walk amid vineyards and olive groves before tasting some of their wines, produced in three classic versions: Lacryma Christi of the Vesuvius DOC red, rose', and white. A lunch of traditional dishes prepared using genuine, local products will follow. This tour departs and returns to any location on the Amalfi Coast and Naples.
5) Archaeology and Sea
Finally, if you want to see Pompeii 'in style', opt for a private chauffeured tour. The Amalfi Coast and Pompeii full day road trip is a wonderful chance to experience the best of Campania, from archaeological excavations to seaside vistas. You will be driven along the scenic Amalfi Coast, stopping by the picturesque towns that make the area famous: Positano, Sorrento, Amalfi and Ravello. In addition, you will enjoy a three-hour guided walking tour of the archaeological excavations at Pompeii. You can even choose how to structure your day, depending if you want to see Pompeii in the morning or afternoon.
We hope these suggestions are useful in helping you plan your trip to the captivating world of Pompeii.
Comments
comments