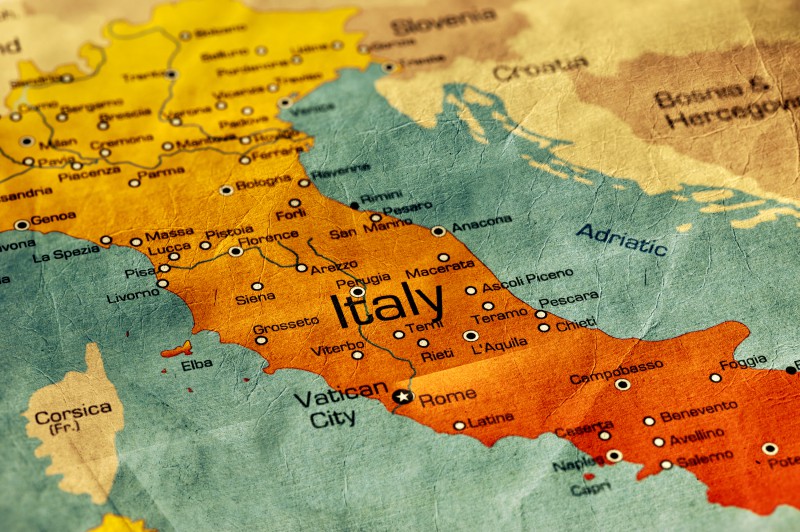 If you've been dreaming of a vacation to Italy, you've got plenty of inspiration. Mouth-watering foods? Of course! Stunning architecture? It goes without saying! And a vibrant nightlife? Naturally! In case you're looking for a few more reasons Italy should be your next vacation destination, check out these three often-overlooked facts about the bellisimo country.
I.  Italy is a cheese lovers paradise.
The number of cheeses made in Italy is reported to be between 450 and 700. For those counting, cheese experts estimate that 300 types of cheeses are made in the entire United States, so Italy is the clear frontrunner in cheese production. And not only do they make a lot of cheese, but they make the good stuff. None of those highly processed, so-called cheese products that we all question. Italy's cheese-making history goes back a reported 2000 years. The Romans were passionate about cheeses and are credited with introducing the art of hard cheese-making to the rest of Europe. Pecorino Romano is on of the country's most beloved and historical cheese, and it still plays an active role in many common dishes today.
It's important for tourists to arrive in Italy with an open mind when it comes to cheese and food in general. In most cases, these are the not the same mozzarellas, ricottas, and Gorgonzolas we eat stateside. Some have milder or bolder flavors, different consistencies, and may even look completely unlike any cheese you'll find in a typical U.S. grocery store.
II. Italy has lots of neighbors.
Many travelers love Europe because of the ability to easily travel to multiple countries on a single trip (consider the pearl of the Adriatic, Croatia). Visiting more than one country while on vacation is a great opportunity to not only get a few extra stamps in your passport, but more importantly, to eat lots of great food, take in a huge variety of sights, and see locals enjoying their hometowns in an authentic way. Italy has borders with Switzerland, Slovenia, San Marino, France, Austria, and Vatican City. Italy's fantastic location makes international travel to other nearby countries easy, so if you're on a lengthy vacation, it may be worth your while to visit a nearby country.
One important tip is to be cautious of jamming in too much activity into your vacation. If you're always on the go, you just won't have the opportunity to really experience Italian culture and people around you: will go home feeling like you gained a greater understanding and appreciation for a place far away from home.
III. Italians love wine…and beer too!
Wine is everywhere in Italy, and even all you know is how distinguish white from red without facing more complicated wine-related endeavors, you'll enjoy tasting many different varieties during your vacation. The average Italian drinks a reported 37 liters per year – 10 US gallons –  and while you can taste good red and white wines della casa (house wines), you'll also have many opportunities to try some out-of-this-world red wines as well (including experiencing  their histories and territories).
In recent years  great beers have also appeared experiencing its own renaissance and deserves to be acknowledged with many craft beers, produced in one of the numerous microbreweries that have sprung up all over Italy. they are excellent! Don't forget to give it a try.
So, what other reason do you need? Just one more tip: if you're planning a vacation to Italy, brush up on your Italian skills before you go. Test how good your Italian is  with a free online Italian level test. But even if you have never studied the language before, you can easily learn the basics to avoid looking like a tourist that you'll need to communicate with locals and navigate your way through restaurants, transportation, museums, and other popular spots.
Dusty Fox is a contributing author for Language Trainers, which provides individually tailored language training opportunities throughout the world and a host of language resources online at Languagetrainers.co.uk.
Comments
comments