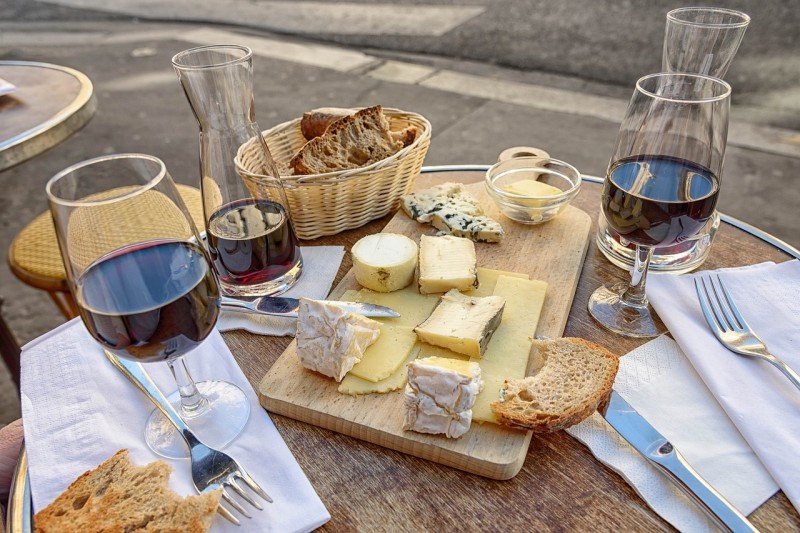 If you have already traveled around a bit before, you should know what we are talking about. It is probably the last thing a traveler will talk about when he is narrating his or her's wonderful vacation, but this is something that every single tourist has experienced at least once in their life — that unforgettable and awkward time when he was ripped off in a restaurant while on vacation! We all have a little collection of these bruising memories of horrible meals at crazy prices so, if it's true that you learn from your mistakes, today we are going to give you some suggestions on how to identify and avoid touristic, rip-off restaurants in Italy.
1. Do Not Follow People Inviting You to Come into a Restaurant from the Street.
Especially in the main streets of big cities, it is very common to see waiters out in front of the restaurants, trying to catch unaware tourists and convince them to go in and eat there by offering amazing deals. Come on, people. We are not going to pretend that you have never fallen into one of these individual's traps at least once in your life, but to be honest, you cannot really expect to have a decent meal in a place that promises a four-course dinner for 15 dollars. You just can't!
2. Be Careful of Restaurants with Big Signs, Blackboard Offers and Fixed Price Tourist Menus.
This may seem like another well-known cliche, but it's better to say it twice than never — a restaurant that needs to advertise that much and offers fixed price menus aimed solely at tourists is almost always a bad one. Good restaurants simply do not need to put Las Vegas-style signs, chase clients on the street or offer 2 for 1 pizza deals to convince someone to eat there.
3. Get Off the Beaten Path.
If you are looking for a good, simple, high-quality restaurant while walking on the main street leading to San Marco in Venice or on Via Condotti in Rome, prepare to have a hard time. Hidden gems are so-called because they are actually hidden. So get away from the most touristic and crowded places and discover where local people enjoy their everyday meals of a glass of wine and a plate of prosciutto or salame.
4. Seek for Places Crowded by Local People.
A widely famous indicator of the quality of a restaurant is the number of people that are eating there, but when you are in Venice, Florence or Rome in July, there seem to be not enough restaurants in the world for all that crowd! If you really want to find a good restaurant, even if all of them look very crowded, you should look for those that are packed mainly with local people. For example, if you are in Venice you should go where the gondolieri (you will recognize them by their striped shirts and typical hats) go to eat, and you can be sure you will have a good meal for a decent price. If you are in other cities, just look for where old people or workers go to eat; surely, they know better.
5. Eat What the Locals Eat.
…to find a restaurant that will make your day!
Menus in touristic restaurants usually offer a long list of both Italian and international – not to mention, low quality – dishes but you will realize that the same is not true if you are eating in little places like osterie or locande where the menu usually changes every day to follow the seasons and the mood of the chef. Let us say that there is not a well-cooked Italian dish that isn't worth trying; even the most unappealing regional specialties like lampredotto or lingua salmistrata are truly amazing. So don't be afraid to trust the locals and eat what they eat – you won't regret it.
6. Do Your Research.
Check out our T4T – Tips For Travelers searchable database of over 3,100 authentic, expert-approved places to visit. From the top of the boot to the islands down below, we've got your trip covered!
Have you ever got  ripped off during your holidays, or have you ever been to great restaurants in Italy? Tell us your experience!
Comments
comments