If you're planning a trip to Italy, I'm sure you are already overwhelmed with reviews, guide books, must-see sight recommendations and more. How do I travel from Rome to Florence? What will the weather be like in June? Where do the locals eat? Why is my coffee so small? Will there be Wifi? It's easy to get lost in the abundance of information, so we decided to create free eBooks to help clear the fog and give you confidence when traveling to Italy. Just think of our Italy Travel Guide as your Italian vacation super hero.
1) Italy Travel Guide: Useful Tourist Info
When you're traveling to Italy (or any foreign country for that matter), it can be hard to get the lay of the land. Unsure how to use your phone abroad? This Italy Travel Guide includes everything from weather, to Italian holidays, currency, to SIM cards. If you're in a hurry and need info fast-this eBook will help you navigate the Italian way of life with ease. Download the Italy Travel Guide: Useful Tourist Info here.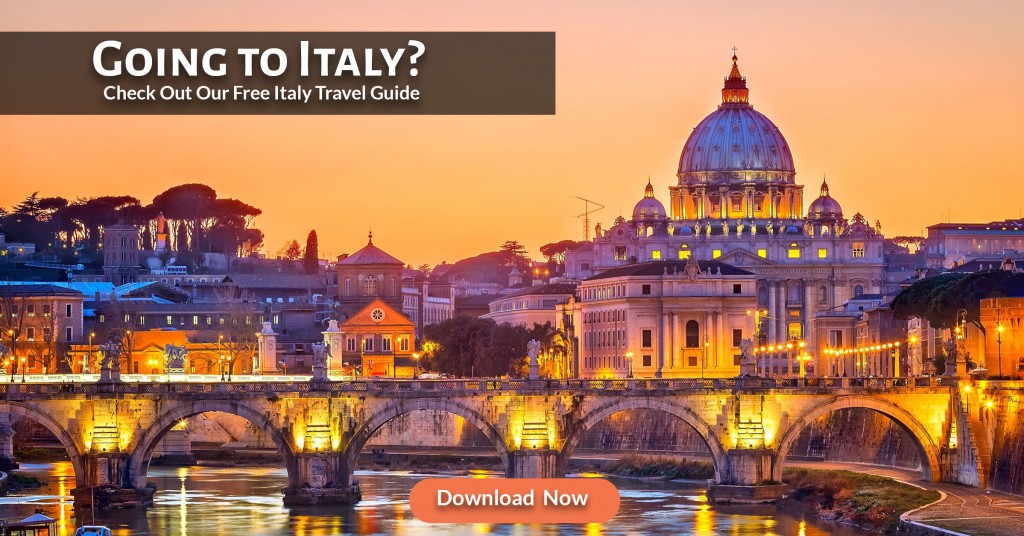 2) Italy Train Guide: Train Travel 101
Italian high-speed trains have changed the way tourists travel. No need to be intimidated. We cover it all from buying tickets to finding your train number and platform. Our Train Guide helps you get around Italy using one of the easiest and most cost-effective forms of Italian transportation. Looking to save money while traveling to Italy? This is the eBook for you. Download the Italy Train Guide: Train Travel 101 here.  Check out our Infographic here for even more travel tips!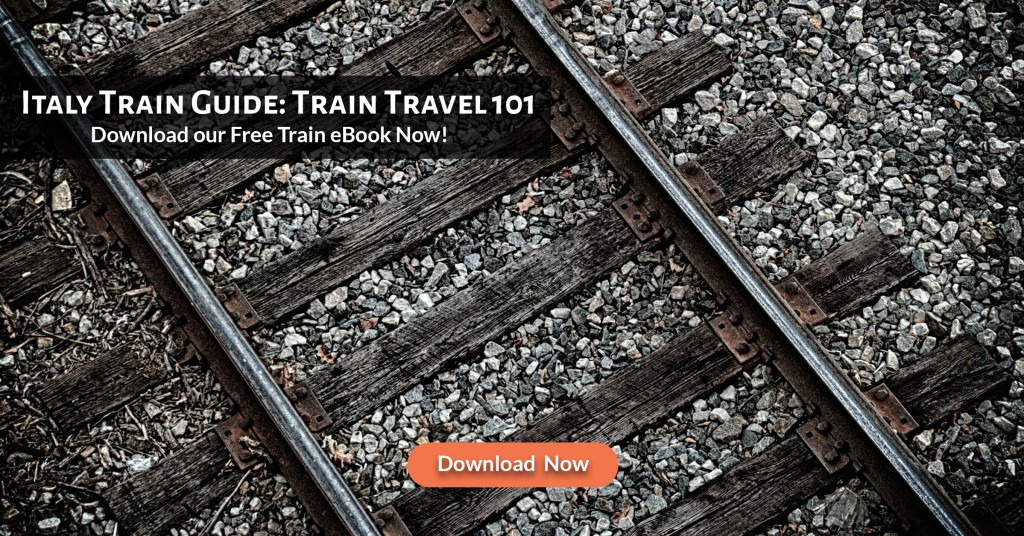 3) Food & Wine: A Guide to Italian Cuisine
Rooted in culture and tradition, each of Italy's 20 regions has culinary specialties not to be missed! But with so many flavors to explore, how do you know where to begin? Not to worry—We've gone through every region and recommended popular dishes  and award-winner wines (and some of our favorite desserts!). If you're traveling to Italy anytime soon, be sure to check out the information about dietary restrictions, coffee culture, and a few phrases to keep you and your belly happy! Download the Food & Wine: A Guide to Italian Cuisine here. Buon Appetito.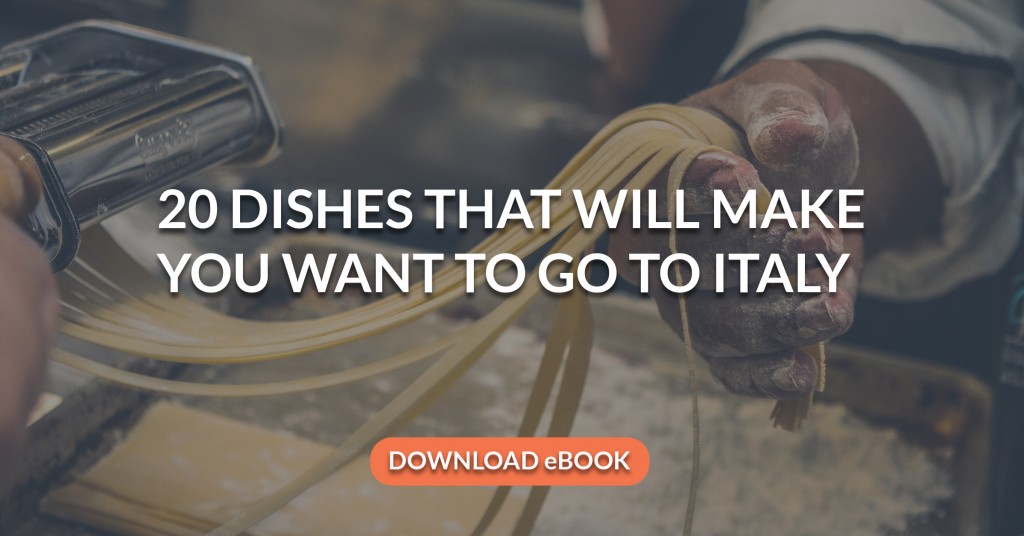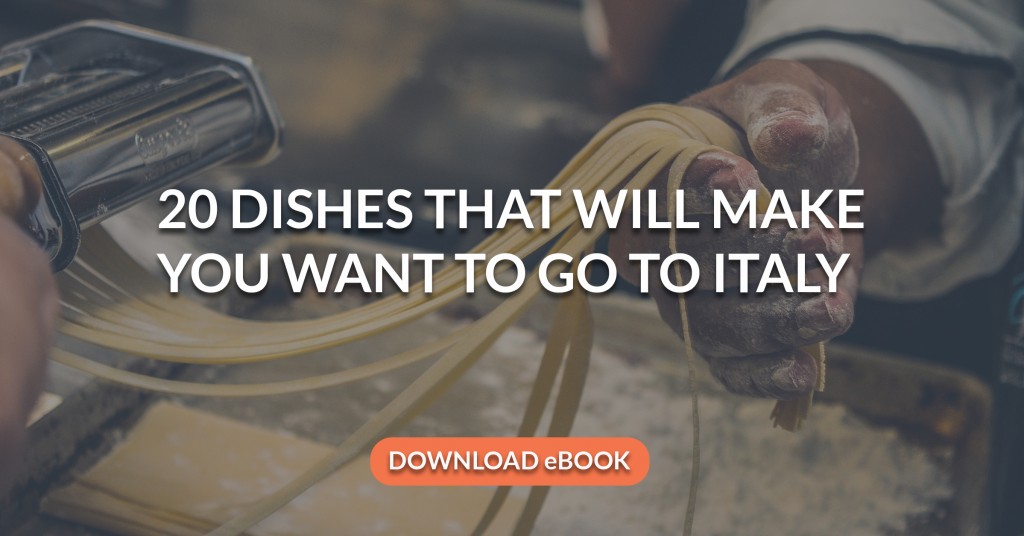 4) How to Dress in Italy: Spring, Summer, Fall, & Winter
We all know how difficult it can be to prepare a suitcase for a trip to a foreign country. You have to keep in mind the weather, the events you might be attending, the places you will visit and the general dress code of that specific country. Download the FREE How to Dress in Italy Guide here and learn how to look great while traveling.

5) 10 Must Have Apps While Traveling to Italy
Whether you are digital-savvy traveler or not, smartphones and tablets can definitely make your life much more easier while planning a trip and exploring another country. Download the free 10 must have apps while traveling to Italy eBook here and enhance your smartphone functionalities during your trip.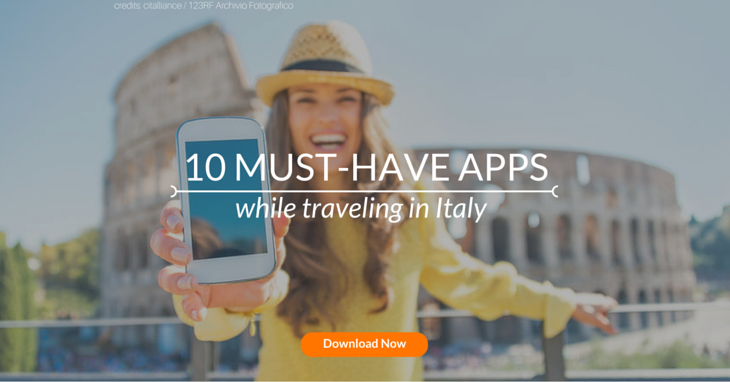 T4T – Tips For Travelers: Searchable Database of Expert-approved Places to Visit
Want more? Well we've got it! Over the years, our Italy experts have compiled a database of more than 3,000 authentic restaurants, food markets, and must-see-sights that are often overlooked. If you're looking to get away from the typical tourist spots and experience Italy like a local, be sure to check out the T4T database here for an unforgettable experience!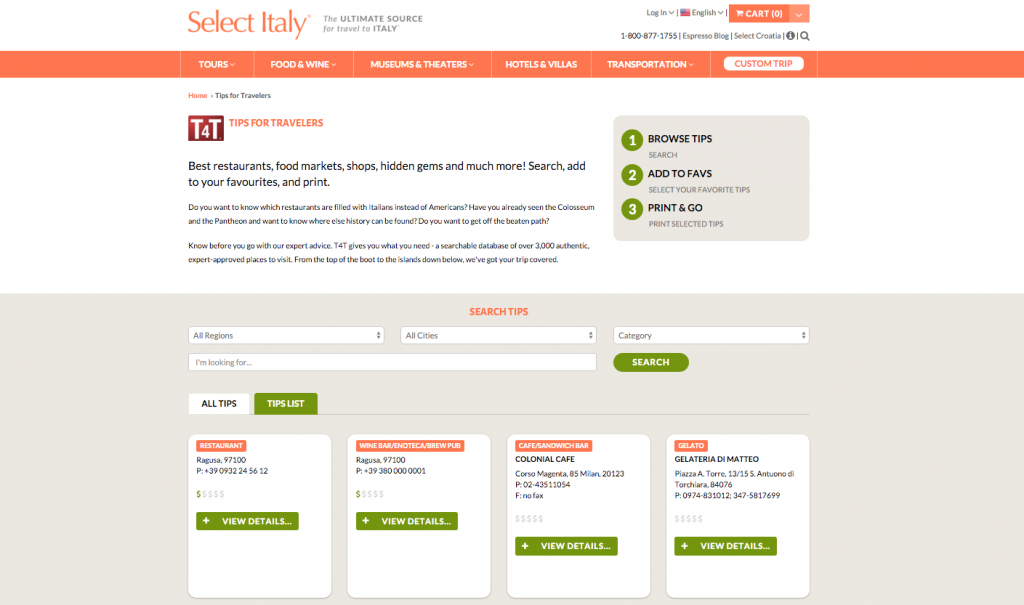 Do you want information about something not covered in our eBooks? Tell us about it in a comment below and we will try to include it in a future guide! 
Comments
comments