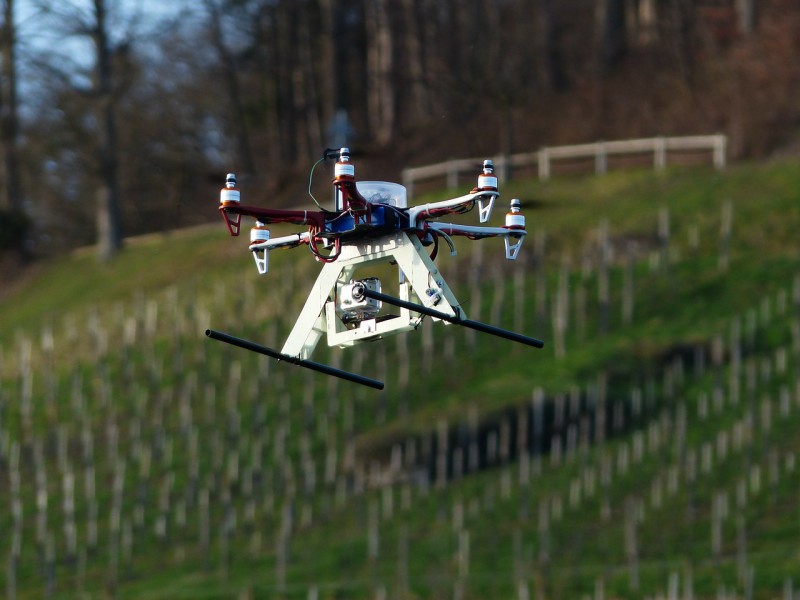 Drones don't always conjure the most pleasant images. We often hear them mentioned in the news along with violence and privacy infringements. But drones are a cheap way to get all kinds of things up in the air (you can get pretty good video with equipment that costs about $1000), and are fast supplanting news helicopters to get a view of traffic or some big incident.
Travelbydrone.com has come up with another great idea. Use drone footage to take you around the world! They curate a collection of  aerial shots that give you a great view with a sense of movement, and allow you to cover a lot of ground in a short time. It's called a "bird's-eye view" for a reason!
It falls somewhere between Google Street View and a satellite image. You get just the right amount of detail to give you a sense of place, an overview of the area, and to orient yourself with landmarks. Here are some great things you can do with these videos:
1. (Day)Dreaming
My favorite. As a kid, I'd take an atlas and use it to "dreamtravel." Look at the map, and the pictures, and use this information as a jumping off point to picture myself there. Can't wait for your vacation to Italy to come around? Pull up a video of Mantova and imagine yourself there. A recent study proved that drawing a picture of a pizza can help satisfy your craving for it – a similar principle applies here. Of course, there is no substitute for actually traveling to your dream destination, but this can help ease your longing. And help you prepare!
2. Planning
As you are looking around, you may stumble upon places you never thought you wanted to visit, but that are nonetheless fascinating. Or you may see some quality that you never thought was present in one of the sites you thought you should go to (too much traffic, huge crowds) and that makes you decide you do not want to deal with, or be prepared for it. This video of Milan showed a city that has changed dramatically since my last visit, and made me curious to go visit again.
3. Preparing
Once you know where you want to go, looking at a drone video can help you get ready for it. See all that traffic? Better make sure you give yourself plenty of time to arrive. And even though distances can be a little different on the ground, seeing an overview of the place you are planning to visit can also give you a great insight into distances, so you know whether you should walk or find transportation.
4. Mapping
You have looked at a map, maybe you took some time to explore Street View… A nice aerial view like what you find in these drone videos is perfect to give you an overview of where you are or will be. You can see landmarks relative to each other, get an idea of the size of roads… It will be much harder to get lost once you've studied your destination(s) from this perspective!
5. Remembering
Now that you're back from your dream vacation to Italy, I am sure you have plenty of pictures to go over and re-live your adventure, and hopefully you will have some wine and recipes to bring back the flavors of your trip… But the unique perspective afforded by drone videos will add more depth to any memory. Can you believe you walked that long to get to the Colosseum? Isn't it amazing how low the dome of the Pantheon actually is – it seems so much higher from the inside!
For more fun, try these other websites:
Do you have any favorite drone videos or curated websites? Please share in the comments!
Comments
comments