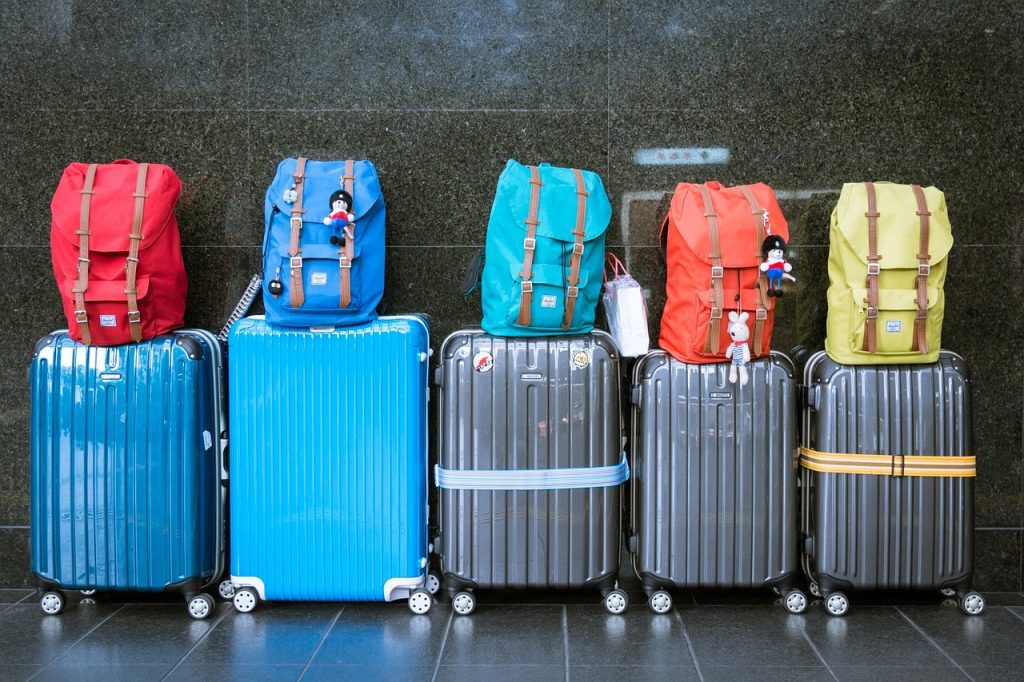 Travel to Italy: 10 Must-Have Items
So… you planned your travel to Italy several months ago and now you find yourself packing your suitcase at the very last minute, right? In our How to dress in Italy – eBook, we talked extensively about what clothes you should bring with you while traveling to Italy and gave you a few tips about dressing the Italian way. Now we designed a short guide with the 10 must have items and accessories that should always be on every traveler's list.
1. Documents. Triple check you have all the important documents you will need: passport, travel information and emergency contacts, museum tickets. Make sure you print the tickets since the digital version on your phone/laptop might not be accepted.
2. Cash. Credit cards are rarely used in Italy and some businesses only accept cash. Avoid having problems at restaurants/stores and don't wait until you're there to get Euros, exchange rates could be higher.
3. First aid kit and prescription medicines. One of the worst things that can happen to you during your travel to Italy is to get sick and stay in bed doing nothing all day long. Do not forget to bring everything you may need, especially if you suffer from allergies or need particular medications. In addition to that, make sure you know the equivalent name of your medicine in a foreign country. We talked about an Application that serves this purpose in our 10 must have apps while traveling – eBook.
4. Adapters and transformers. Italian plugs and sockets can be different from those you normally have in your country. Adapters are obviously fundamental, but while phone and laptop chargers normally work everywhere, other devices might not work due to differences with Italians sockets' voltage (220V).  If you don't want to pay inflated prices at the airport, bring them from home.
5. Sunglasses, sunscreen and swimsuit if you are traveling to Italy from mid April to the end of September you are definitely going to need something to protect your skin and eyes. A nice pair of sunglasses can be used as a fashion accessory as well. A strong insect repellent may be useful to prevent mosquito bites.
6. Shoes. The keyword here is versatility: there's no need to bring thousands of shoes; just make sure you bring one pair for every realistic situation you may face during your travel to Italy and, if possible, bring shoes that can be used in different situations. You don't want to hike in the Cinque Terre with your flip-flops, right? Wear your most cumbersome pair on the plane and pack the others in your suitcase. You can put some extra socks in them to save extra space.
7. Travel water bottle. Summer sun can be merciless and if you are going to walk all day long, you will definitely need to hydrate yourself. Major cities often have several drinking fountains located in the major squares, so you can refill the bottle as needed.
8. Italian-English or Italian-your language dictionary/phrasebook. Learn the basic phrases you will need to know for everyday life, from ordering food at the restaurant to asking information if you get lost. Italians normally appreciate people that try to speak Italian and will be more than happy to help you out.
9. Portable luggage scale. If you travel to Italy you cannot miss the opportunity to do some shopping in the best boutiques of the country. Leave some free space for new clothes in your suitcase and weigh your luggage whenever you want, so you won't need to rearrange everything or pay for extra fees once you get to the airport.
10. Since you will be probably going to take a lot of pictures with your phone/camera, make sure you have enough storage devices with you (Memory cards, backup hard-disks, etc.) and/or upload your pictures at the end of each day to a cloud-based storage system (Dropbox, Apple iCloud).  Moreover, bring a versatile camera that can be easily used for all occasions and make sure you know how it works: you definitely don't want to find out you don't know how to use it just when you need it the most.
Do you have any suggestions about other useful items we forgot to mention? Let us know and leave a comment below!
Comments
comments