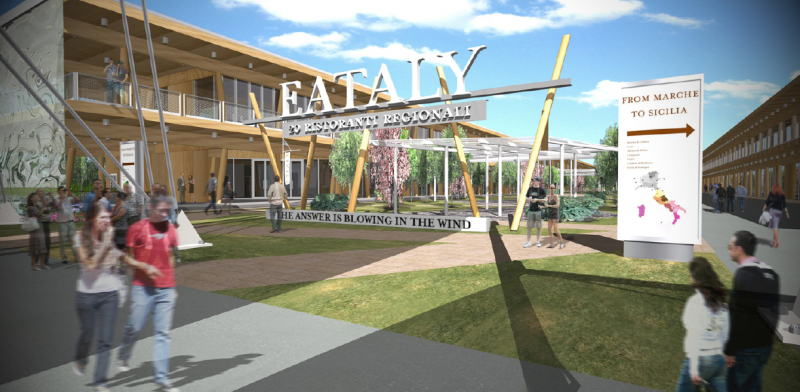 Since May 1, hundreds of thousands of people from across the world have flocked to Milan to celebrate the start of EXPO 2015, this year's Universal Exposition!
What Is Expo?
Since 1851, universal expositions, or world's fairs, have been hosted by capital cities across the globe, creating a unique place for nations to gather together, share ideas, and discuss current issues. Over the years, the expositions have yielded impressive landmarks and inventions, from Paris's Eiffel Tower to Alexander Graham Bell's telephone.
Expo Milano 2015: Feeding The Planet, Energy For Life
Through October 31, Milan will become a global showcase for the more than 140 nations participating in this year's fair. Over the six-month period, Milan expects to welcome more than 23 million people.
The theme is "Feeding the Planet, Energy for Life." Participants will share ideas and discuss solutions for one of Earth's vital needs: to ensure enough healthy food for the world, produced in a way that respects the planet, environment, and producers. Stimulating international creativity, EXPO 2015 will provide a platform for nations to exhibit their best technologies, share their tastiest dishes, and demonstrate their most efficient agricultural traditions.
EATALY IN EXPO: "The Answer is Blowing in the Wind"

Eataly, the largest Italian marketplace in the world, is participating in EXPO 2015 with a pavilion that highlights the biodiversity, traditions, and culture behind Italian food and wine. The pavilion was inspired by Italy's unique microclimate, where the winds meet sea breezes in the mountains and the hills.
Accordingly, Eataly's pavilion is called "The Answer is Blowing in the Wind." The 86,000-square-foot space provides a tasting journey through Italy's highest quality food and wine.
The pavilion will include:
Two permanent restaurants. Rossopomodoro runs La Pizza and Fratelli Maioli hosts La Piadineria, featuring traditional flatbread sandwiches.
Twenty revolving restaurants. Each restaurant offers a simple menu: appetizer, first course, main course, and dessert. Each month, the restaurateurs of the restaurants change, ranging from Michelin-starred chefs to traditional osteria.
Cafes and counters. There are six cafes and a variety of counters featuring exquisite Italian products such as gelato, sparkling wines, meats and cheeses, truffles, and more.
A wine and beer area.The beverage point boasts more than 100 varieties of regional wine and a selection of significant beer.
An art show. There is an exhibition space curated by Vittorio Sgarbi to represent Italy's rich artistic heritage.
Monthly events. Each month, an esteemed Italian chef will create a special lunch or dinner, assisted by the present restaurateurs.
If you visit Milan, Eataly's pavilion is located in the center of the EXPO complex, overlooking the main street Decumano. Stop by and discover why Italy is Eataly!
Experience Expo At
Home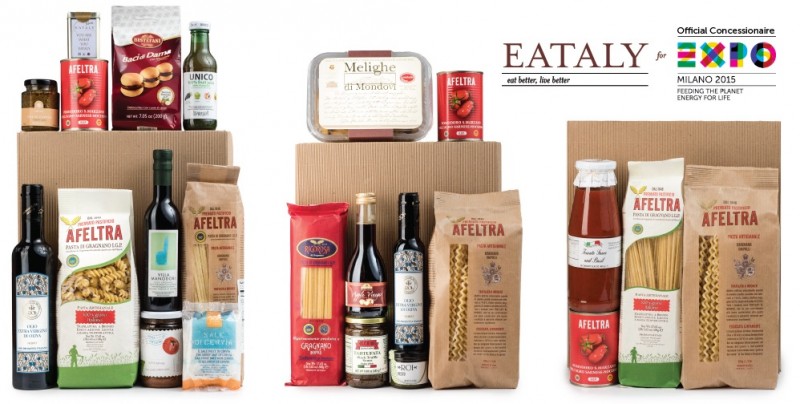 If you can't swing a trip to Italy, check out Eataly's exclusive EXPO collections. Each box contains a variety of high-quality, sustainable ingredients that will transport you to the different regions of Italy, dish by dish.
About the Author
Caitlin Addlesperger – After earning a degree in Italian language and literature, I lived in central Italy for a couple of years before moving to New York. As the Eataly PR Associate, I am lucky enough to combine my passion for Italy's language, cuisine, and culture with my love of learning. Whether I am meeting a miller from upstate New York or a winegrower from northern Italy, I hear new stories every day and continue to speak, eat, and breathe all things Italian.
Comments
comments