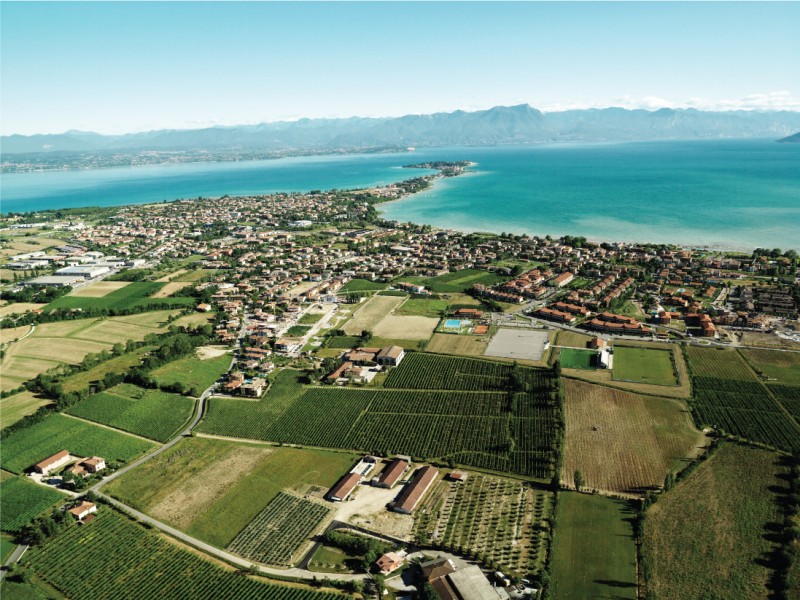 For thousands of years, locals have reveled in Lugana's refreshing white wine and remote peaks that dip dramatically into Lake Garda. And finally, the rest of the world is starting to notice the wine and the land of Lugana.
The Land
Nestled between Lombardia and Veneto, the wine region boasts a unique microclimate that has developed due to its location along Lake Garda's southern coast. Lake Garda is the largest lake in Italy; it was formed by glaciers at the end of the last Ice Age. As a result, the surrounding soil is deeply enriched by minerals. Sheltered by nearby mountains, the area's climate remains mild throughout the year.
The Wine
Over thousands of years, the land's fertile soil and nearby abundance of water have enhanced the characteristics of the indigenous grape varietal, Trebbiano di Lugana, or Turbiana, in the local dialect. Perfectly adapted to the Lugana terroir, the unique varietal is not grown anywhere else in the world.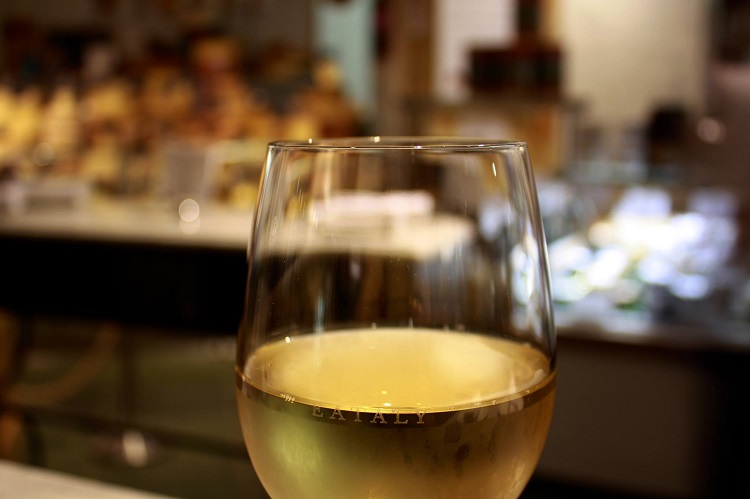 There are five types of Lugana wine made from Turbiana grapes: the original Lugana DOC, Superiore, Riserva, Vendemmia Tardiva, and sparkling Spumante. Ranging from bright straw yellow to an almost green shade, the wine typically boasts an elegant but intense bouquet with a dry, well-balanced palate.
Lugana: Then & Now
Records of Lugana wine can be traced to the Roman Empire, when Romans lived along Lake Garda. The poet Catullus sang praises of the white wine, referring to its superior taste and glacial origins.
More than two thousand years later, in 1967, Lugana was among the first wines to earn a DOC appellation (Denominazione di Origine Controllata, or controlled designation of origin, is a quality-assurance label). Finally, in 1990, the Consorzio Lugana was founded to promote, monitor, and defend the DOC wines.
Lugana At Home
Today, Lugana wine is growing more and more popular. In appreciation of the ancient wine region, Eataly New York has dedicated the entire month of July to the region's land and wine, offering a selection of featured DOC producers, cooking classes, and dish pairings in its restaurants. Pranzo, the lunch restaurant, has dedicated its entire menu to Lugana with traditional recipes and wines from the lake-side region.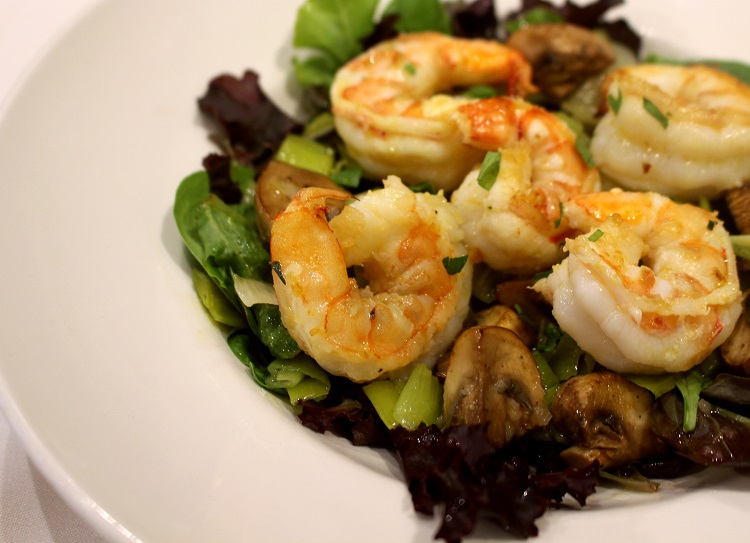 If you are in New York, don't leave without tasting Pranzo's Gamberi con Porri e Funghi (pan-seared gulf shrimp with extra virgin olive oil-poached leeks, sauteed mushrooms, and market greens) — paired with a refreshing glass of Lugana, of course. Far from New York? Explore Eataly Magazine for a selection of stories and recipes from the world of high-quality food and drink, including Lugana!
Salute – cheers!
About the Author
Caitlin Addlesperger – After earning a degree in Italian language and literature, I lived in central Italy for a couple of years before moving to New York. As the Content Manager for Eataly.com, I am lucky enough to combine my passion for Italy's language, cuisine, and culture with my love of learning. Whether I am meeting a miller from upstate New York or a winegrower from northern Italy, I hear new stories every day and continue to speak, eat, and breathe all things Italian.
Comments
comments