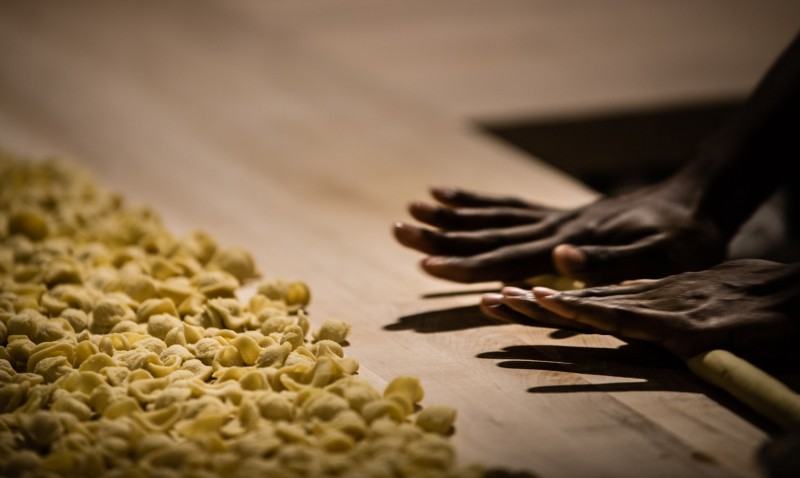 Ribbons and wheels, bowties and butterflies — Italy has an infinite cache of pasta shapes, each with its own unique history, texture, and place on the dinner table. Each of the peninsula's 20 regions boasts a different pasta specialty, developed according to its unique microclimate and culture. Food lovers celebrate the air-dried, bronze-extruded pasta that originated in southern Campania; by the same token, the north's fresh egg pasta is exquisite.
Discover the pasta of Italy from the north to the south.
Il Nord 
Tajarin: Created in northern Piemonte, this long, thin pasta is made with fresh egg pasta dough (with extra egg). Its delicate strands pair perfectly with a light, buttery sauce.
Trofie: Trofie, a twisted, spiral-shaped short pasta, is native to Liguria. The ribbed spirals perfectly pick up the fine consistency of another Ligurian creation: pesto Genovese made with freshly-ground basil.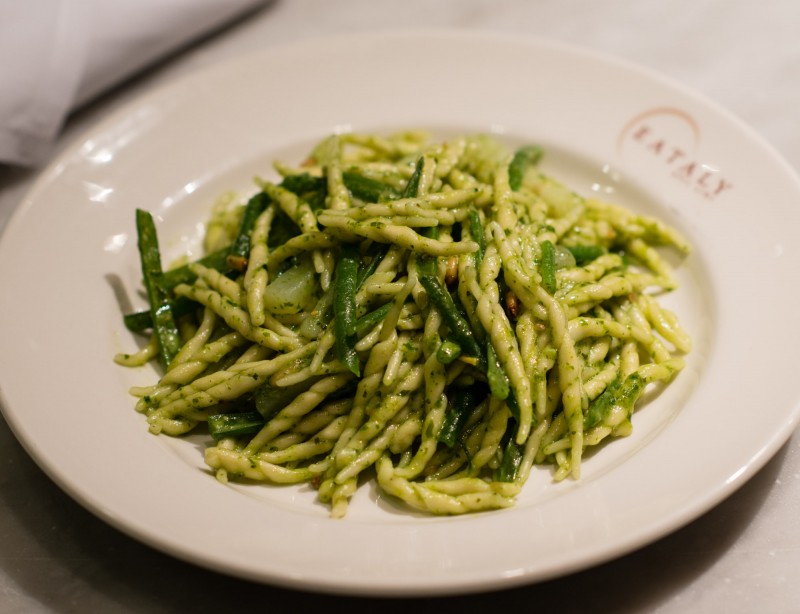 Il Centro
Chitarra: Created in Abruzzo, these long thin strands are cut using a tool called la chitarra, the guitar, by pushing the fresh egg pasta dough through the fine strings. Serve with a cream or oil-based sauce.
Gigli:  Translated as "lilies," this fluted pasta was created in Florence, where the lily is the local emblem. Gigli's rolled edges easily pick up chunkier sauces with meat or vegetables.
Il Sud
Penne: Italian for pens, penne are short pasta with a hollow center. Created in Campania, the home of dry pasta making, this pasta is bronze extruded and air dried. Pair it with a chunkier sauce, or bake it in a dish.
Orecchiette:  Orecchiette's "little ears" seem designed – and likely were – to catch a broccoli rabe-sausage sauce, sourcing readily-available ingredients from its native Puglia.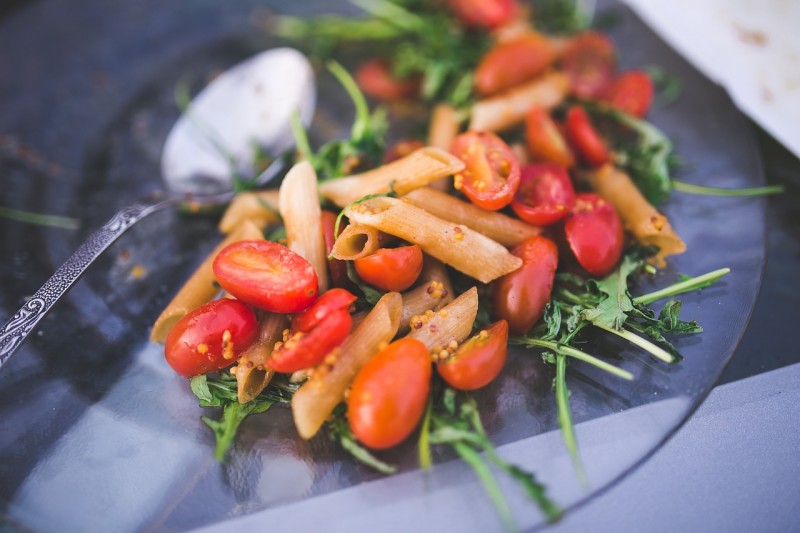 And this is only the beginning! Bursting with infinite combinations of shapes and sauces, the pasta world may seem daunting. However, Italians eat pasta – proven to be a delicious, versatile ingredient – every day. The trick? Simple: eat pasta the healthy Italian way: cooked al dente, sauced lightly, and portioned reasonably. Visit Eataly in New York or Chicago to enjoy pasta in the restaurants, or shop Eataly's wide selection of dry pasta online.
Buon appetito!
About the Author
Caitlin Addlesperger – After earning a degree in Italian language and literature, I lived in central Italy for a couple of years before moving to New York. As the Content Manager for Eataly.com, I am lucky enough to combine my passion for Italy's language, cuisine, and culture with my love of learning. Whether I am meeting a miller from upstate New York or a winegrower from northern Italy, I hear new stories every day and continue to speak, eat, and breathe all things Italian.
Comments
comments