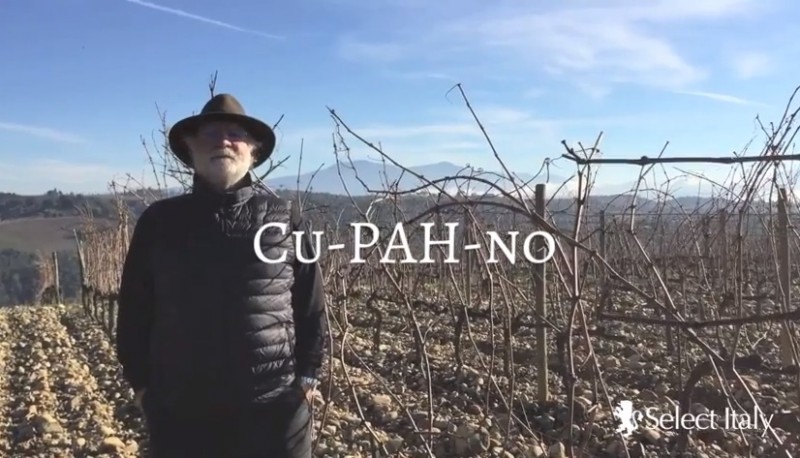 Entering into Part 3 of our How to Pronounce Italian Wines series, you are probably feeling pretty good about strolling down the Italy aisle of your local wine shop. We reviewed the two powerhouse méthode champenoise sparklers under your belt with help from Marcello and Riccardo, and Tenuta di Fessina's Natalie took us through the complicated pronunciation of Sicily's volcanic grape that is winning the wine world. Ettore Nicoletto took us through the pronunciation of America's favorite Pinot Grigio, and we learned Umbrian star Montefalco Sagrantino and Tuscan king Brunello di Montalcino with Alessandro and Nicola.
Today's installation echoes How to Pronounce Italian Wines Part 1 and Part 2 as we delve further into two of the largest and most famous wine regions: Tuscany and Sicily.
How to Pronounce "Lamole" with Alessandro Marzotto
This sister cantina of the Santa Margherita Pinot Grigio powerhouse is located in Chianti, and produces notable classico's such as the award-winning Chianti Classico DOCG Vigneto di Campolungo. Here, the proprietary family's Alessandro Marzotto takes you through the pronunciation of the exquisite Tuscan estate.
How to Pronounce "Nero d'Avola" with Giuseppe Tasca
While the Etna wines might be causing a recent stir, Nero d'Avola has always been the beloved grape of Sicilian wine lovers everywhere. One of the most popular and well-made expressions is Tasca d'Almerita's Lamùri. Below, Giuseppe Tasca d'Almerita takes us through the pronunciation of the grape from the terrace of the family's stunning villa in Palermo.
How to Pronounce "Cupano" with Cupano Estate
Nestled in the hills of the Montalcino DOC zone lies the superb estate Cupano, which produces outstanding Rosso and Brunello di Montalcino DOCG wines. This fun montage not only teaches you how to pronounce Cupano, but also gives you the scenic tour of their Tuscan estate.
Put your pronunciation to good use in Italy! Visit Lamole di Lamole in Chianti, Tasca d'Almerita's Regaleali Estate in Sicily, and Cupano in Tuscany with a Select Italy tour and let us know which other wines and grapes you would like to pronounce.
Comments
comments